Privacy Policy | Editorial Policy | Profit Policy | Join the Association | List of Members | Contact us | Index | Links
Back Go to page: 1 2 3 4 5 6 7 8 9 10 11 12 13 14 15 16 17 18 19 20 Forward
Rookiers 1969.
The nightly routine in 1969..Rookies 990 in block 84 - Edinburgh.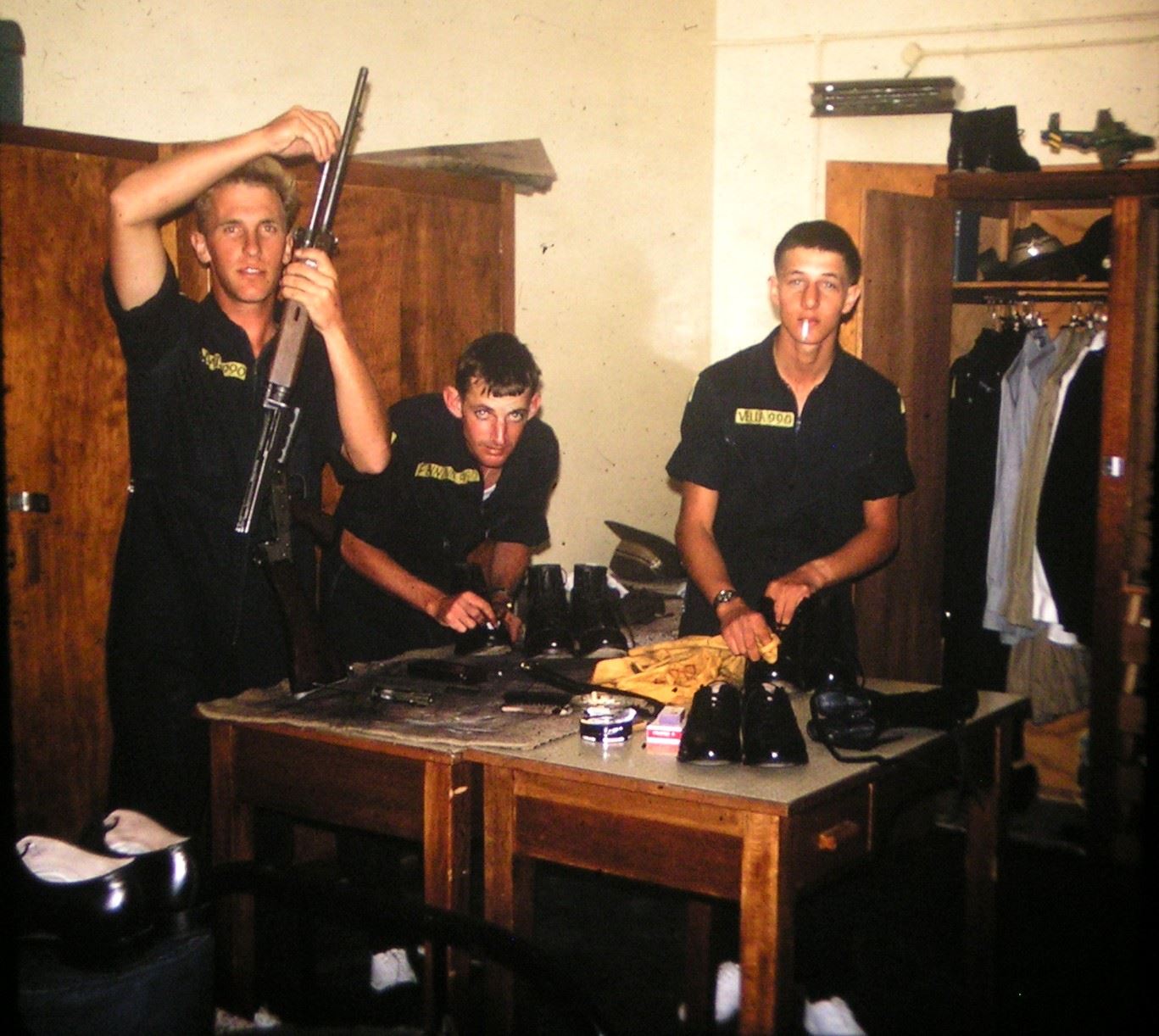 L-R: Kerry Davis, Ray Fenning, Laurie Vella.
If 4 out of 5 people suffer from diarrhoea, does that mean that one enjoys it?
Hut 224, Laverton, 1965.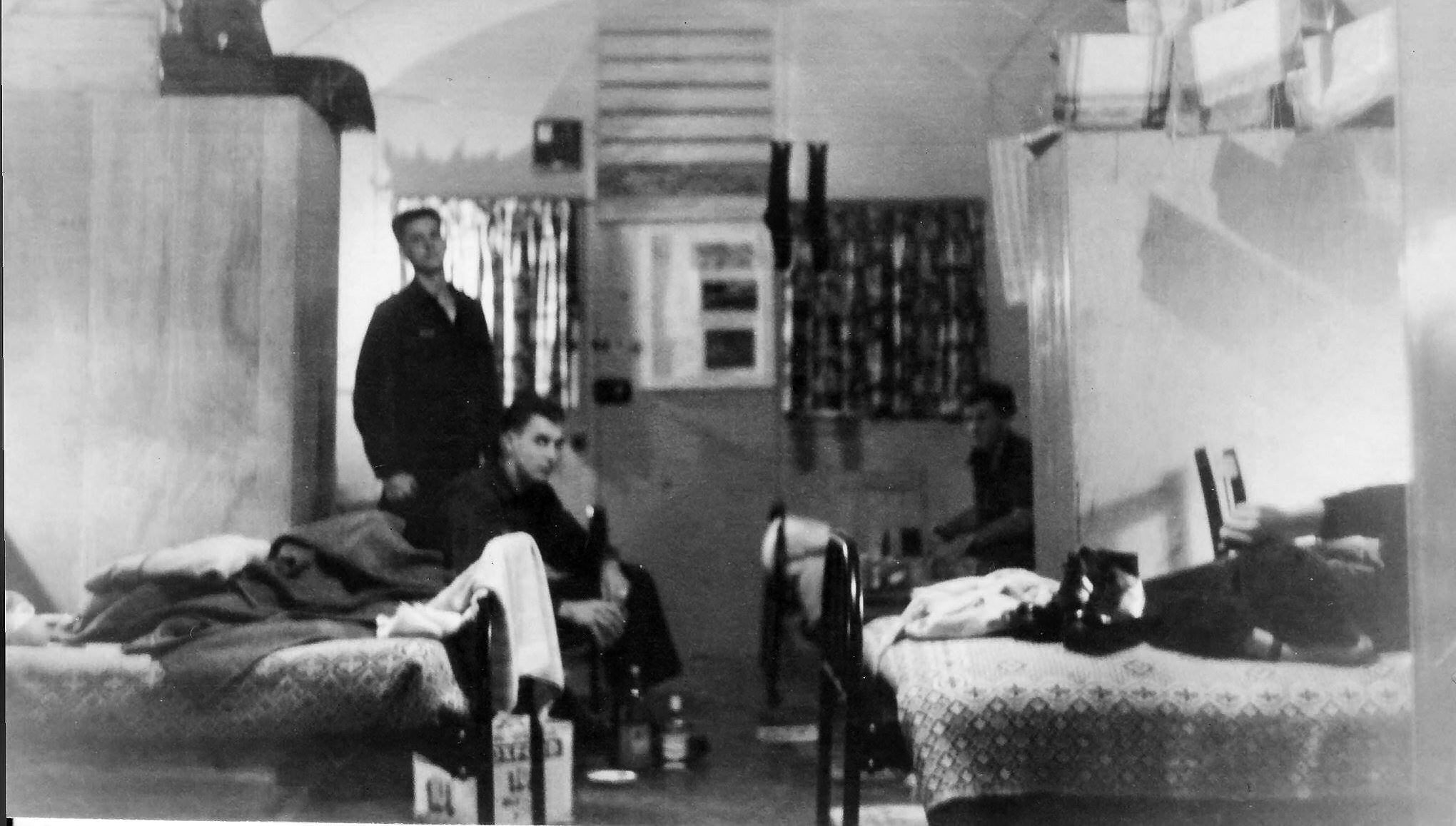 Wallaby Lunch Club.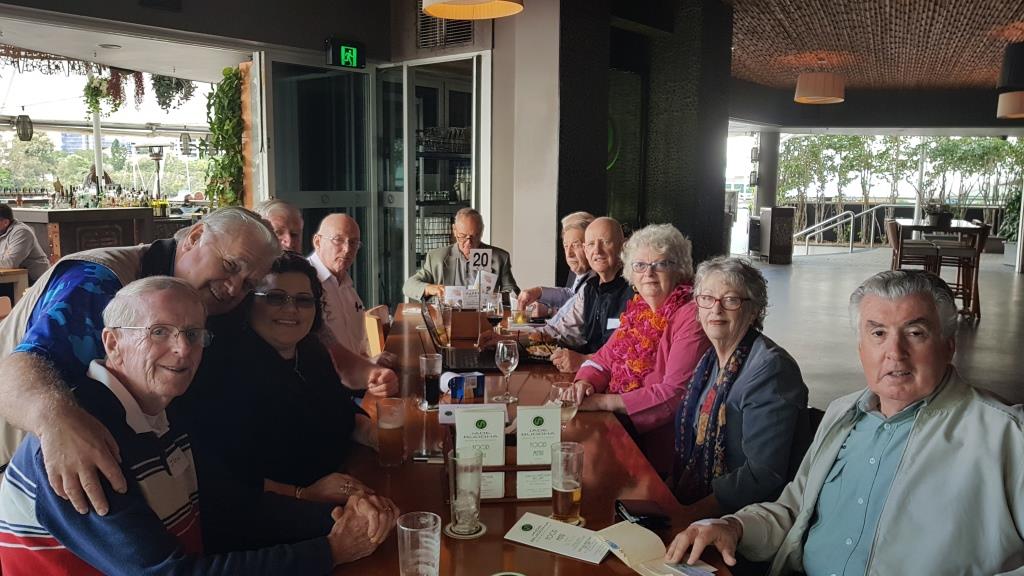 L-R: John Donohue, John "Sambo" Sambrooks, Katrina Puranik, Trev Benneworth (Partly hidden), Stu Bradley, John Cameron, Bob Smythe (Hidden), Glen Hombsch, Kev Erwin, Sue Trimmer, Marg Warren, John McDougall.
These people get together at the Jade Buddha in Brisbane for lunch and tall tales on the second Thursday of each month, if you'd like to join them, go HERE, fill in the form (it's free) and Sambo will remind you of the next get together.
You never really learn to swear until you learn to drive.
John McDougall – duty calls??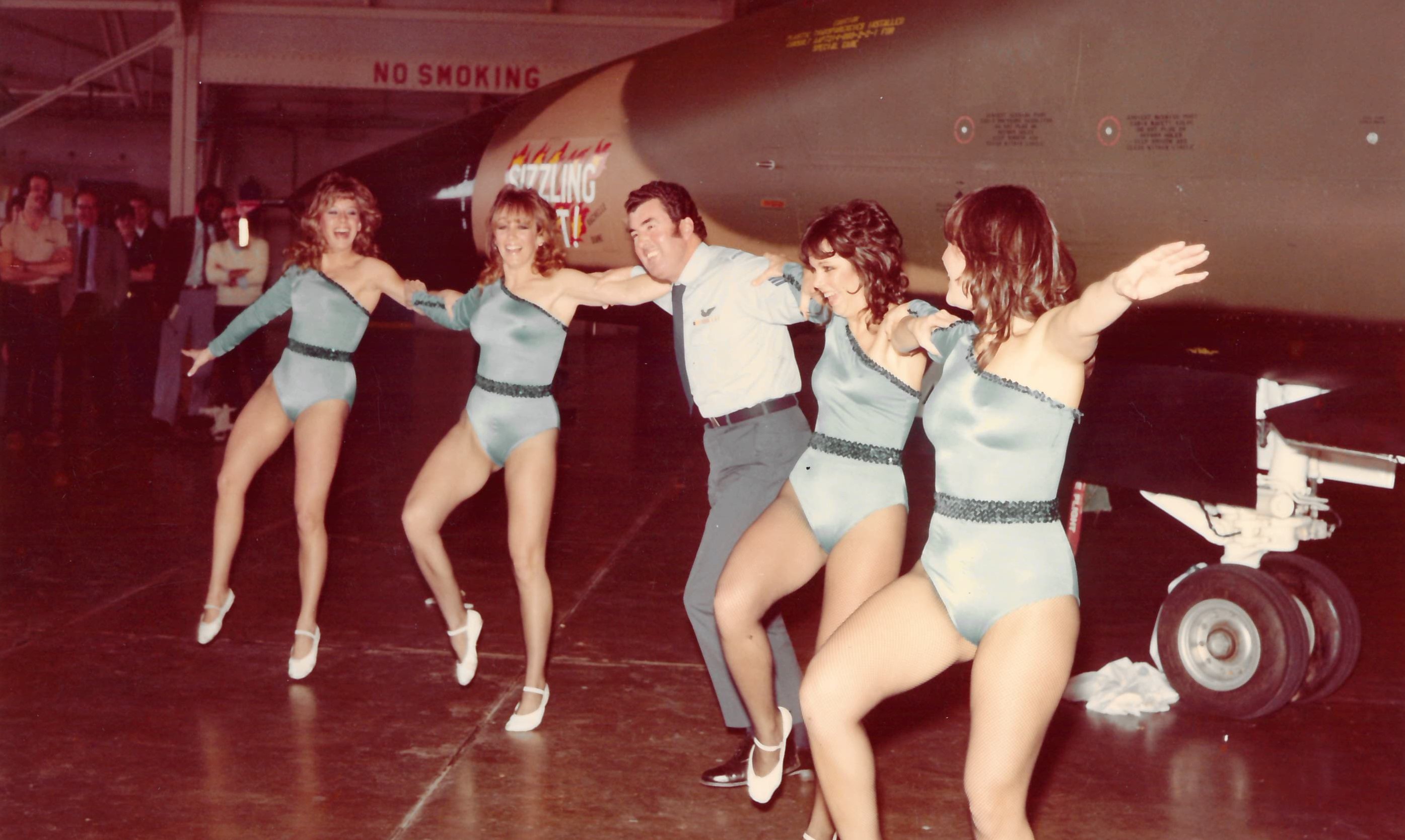 John Mac - working hard!!
Back in Jan 1982, John Mac and 13 other "hard done-by" blokes from Amberley were sent on an all expenses paid jolly over to the US to McClelland AFB in Sacremento for some really hard work. They were there to watch and witness the Cold Proof Load testing on one of the RAAF's F-111's (see HERE). Back then the F-111's had cracking problems and the RAAF was determined to find out why. The steel used in the manufacture of critical F-111 structural components had a very low fracture toughness value. This means it was very brittle and susceptible to failures from very small fatigue cracks or manufacturing flaws.
The aircraft were placed in a large refrigerated hanger and the temperature was dropped to about 400C below to simulate flight at high altitude.
The airframe was then chained to the ground and hydraulic rams lifted the wing so that the tips were raised from the horizontal to a height of 3½ feet and then pulled down 1½ feet. If the aircraft survived that terrible stress test it was declared serviceable and allowed to fly – if it didn't, the broken bits were replaced and the aircraft flew again.
And what do they say? "All work and no play……" In Oz to celebrate an event, they bung on a sausage sizzle, in the US they crank up the dancing girls – after some in-depth investigative work, John hopes to bring that custom back to OZ.
Why the HMAS Adelaide is so much more than just a warship.
In numbers:
| | |
| --- | --- |
| Weight = 27,800 tonnes | Length = 230 metres |
| Speed = 20+ knots | Range - 9000 nautical miles |
| Commissioned = 4 December, 2015 | |
HMAS Adelaide is the second of two Canberra-class landing helicopter dock (LHD) ships of the Royal Australian Navy (RAN). Construction of the ship started at Navantia's Spanish shipyard with steel-cutting in February 2010. The ship was laid down in February 2011 and launched on 4 July 2012. Delivery to Australia for fitting out at BAE Systems Australia's facilities in Victoria was scheduled for 2013, but did not occur until early 2014.
Despite construction delays and predictions, the ship was commissioned in December 2015. Captain Jon Earley, the boss on the ship says "This ship has a real capacity to shape our future. We've travelled through the Pacific, visiting countries, and you can see how we're changing perceptions."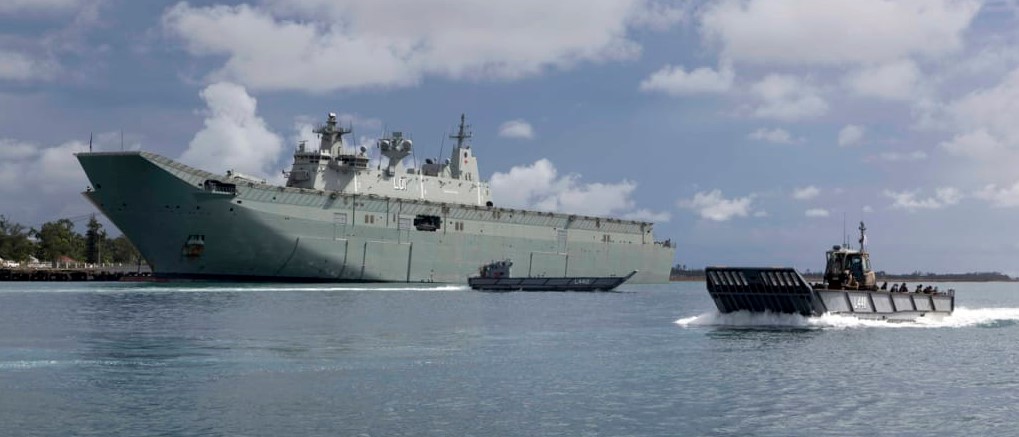 HMAS Adelaide's landing craft off Nuku'alofa, Tonga, on its way to this year's RIMPAC exercise.
HMAS Adelaide was the flagship of the small contingent sent over to participate in the massive RIMPAC naval exercise: two frigates, the fleet oiler, a submarine and a new P8A Poseidon electronic warfare aircraft. It's the first time this ship, one of two Landing Helicopter Docks (which looks exactly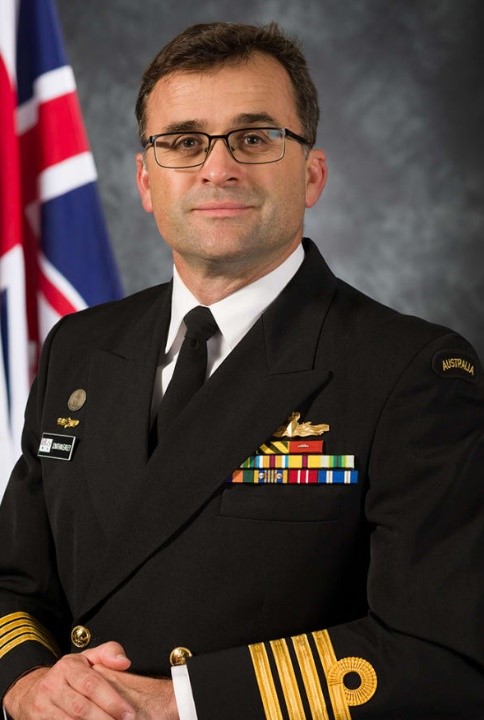 like what it is – a helicopter carrier) has worked like this.
The Navy is demonstrating Australia's capacity to engage in amphibious operations and is operating helicopters from the deck to deploy force directly to the beaches from the landing craft carried inside the ship. Captain Earley says "We're demonstrating Australia's commitment to the region in a way nothing else can. This is all about genuine engagement and capacity building, interacting and showing that we are a naval nation. Proving we can execute the government's policy," he says.
Commanding Officer HMAS Adelaide, Captain Jonathan Earley.
It's the first time Captain Earley has commanded a Landing Helicopter Dock (LHD) ship but he was executive officer when the Navy's other vessel, HMAS Canberra, was involved in the exercises two years ago so he knows the job.
The Adelaide can generate enough power to run a small city; carries a small hospital (with two operating theatres); and produces huge quantities of fresh water; all in addition to embarking more than a thousand troops. There are, today, more people on board than the LHD's ever carried before, plus armoured vehicles, trucks, plant and equipment. As Captain Earley says, the ship's about "creating options" for government. It does this simply through its size and presence. This offers a very physical demonstration of our commitment to the Pacific islands, cutting through the waffle and political protestations. It's tangible proof we do see ourselves as part of the region.
Not trying to get technical, but according to chemistry, isn't alcohol a solution?
Nuts?
Channel Nine recently did an article on nuts, they discussed salted ones, unsalted ones, chocolate ones, sugar coated ones, there were peanuts, almonds, hazel nuts, walnuts, pecan nuts, Brazil nuts, macadamias, whole nuts, pieces of nuts, there were heaps of all sorts of nuts and they interviewed two people, one was a dietitian who urged caution when eating nuts, the other was ex-Radtech, Stan Seymour who urged us to go nuts about eating nuts.
You can see that interview HERE.
Mike Gahan sent us this – taken at Butterworth some years ago……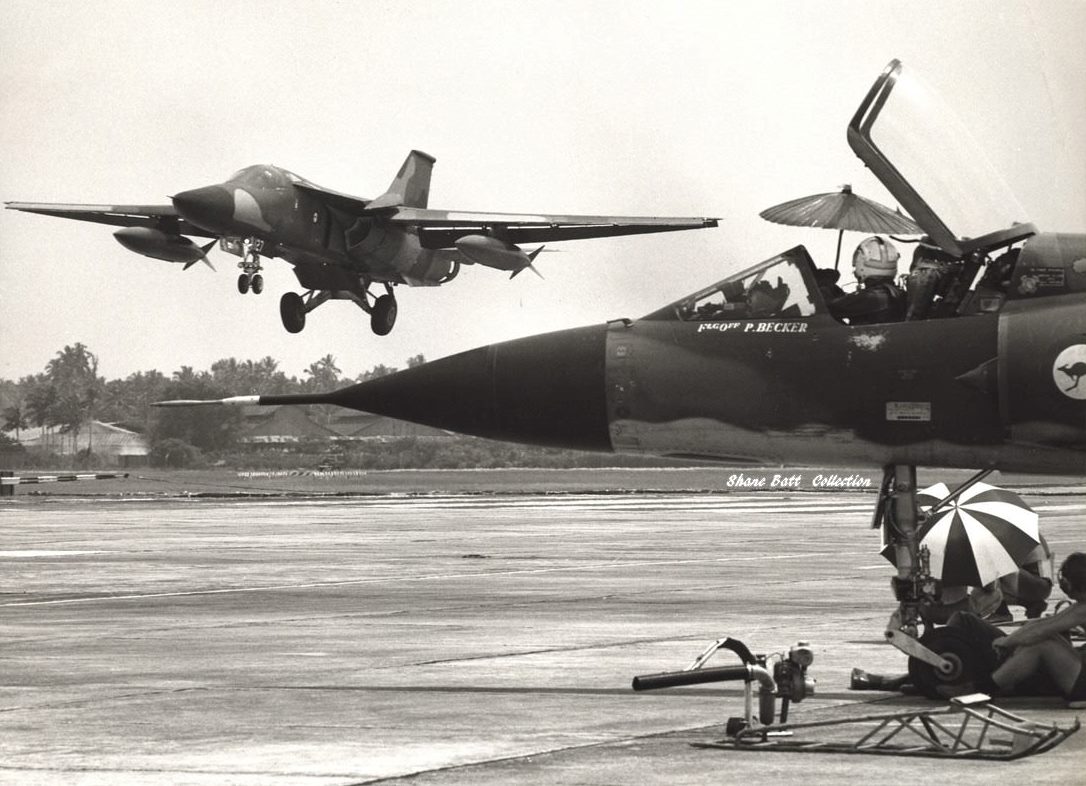 A man boarded an aircraft at London's Heathrow Airport for New York and taking his seat as he settled in, he noticed a very beautiful woman boarding the plane. He realised she was heading straight toward his seat and bingo - she took the seat right beside him. "Hello", he blurted out, "Business trip or vacation?" She turned, smiled enchantingly and said, "Business. I'm going to the annual nymphomaniac convention in the United States ......." He swallowed hard. Here was the most gorgeous woman he had ever seen sitting next to him, and she was going to a meeting for nymphomaniacs! Struggling to maintain his composure, he calmly asked, "What's your business role at this convention?" "Lecturer," she responded," I use my experience to debunk some of the popular myths about sexuality." "Really", he smiled, "what myths are those?" "Well," she explained, "one popular myth is that African-American men are the most well endowed when, in fact, it's the Native American Indian who is most likely to possess that trait. Another popular myth is that French men are the best lovers, when actually it is the men of Greek descent. We have also found that the best potential lovers in all categories are the Irish." Suddenly the woman became uncomfortable and blushed. "I'm sorry," she said. "I really shouldn't be discussing this with you, I don't even know your name!" "Tonto," the man said. "Tonto Papadopoulos, but my friends call me Paddy."
Radschool – 40 years ago.
Neil Hunter says, "I had a blast from the past with a visit from Mick Parish who said it is 40 years since we saw each other. He was on the team which cleaned up Radschool after it closed, and he 'rescued' some photos which are attached."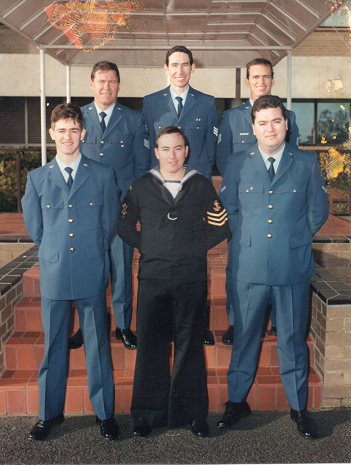 The pic shows Bob Volkerts, Ray Miles, and Dory Costello at the rear, front right is Paul Mobilia.
Can anyone help with the other two?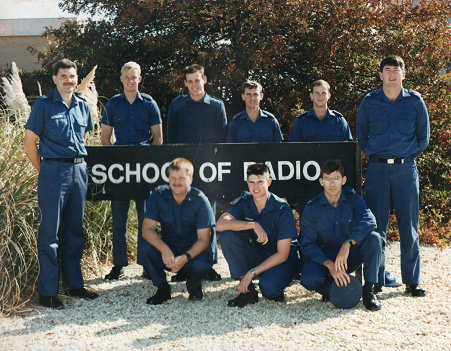 This pic shows Ian Matthews on the left and Mark Wilson on the right, but we don't know any of the others. Can anyone help?
When did "Circuits and Bumps" become "Touch and Goes"?
Safe sex
A dad answers some ticklish questions from his young son.
486 Maintenance Squadron, Richmond.
1982 (Nev Conn at the helm)
(Click the pic for a bigger view and the names)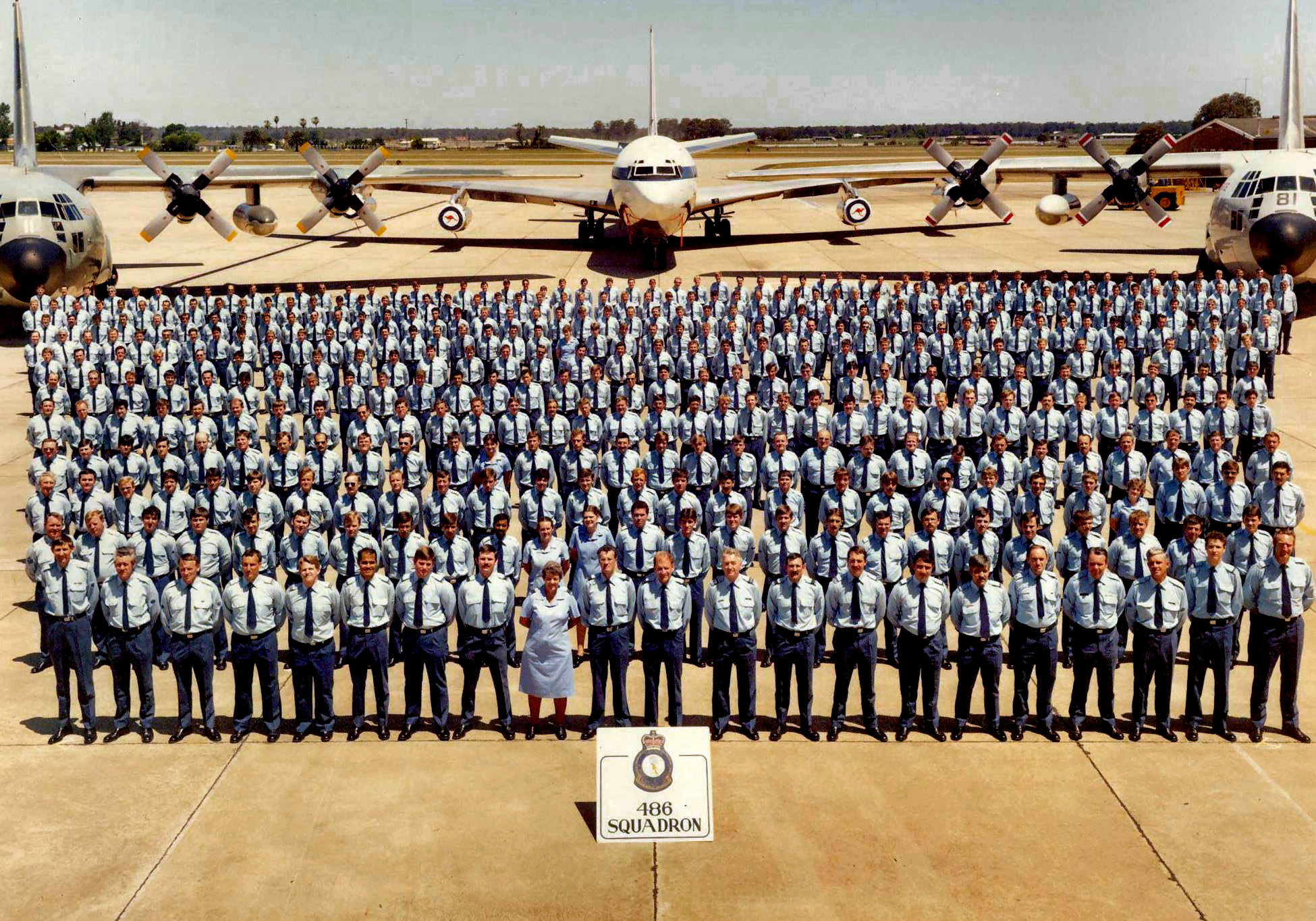 1985. (Click the pic for a bigger view and the names)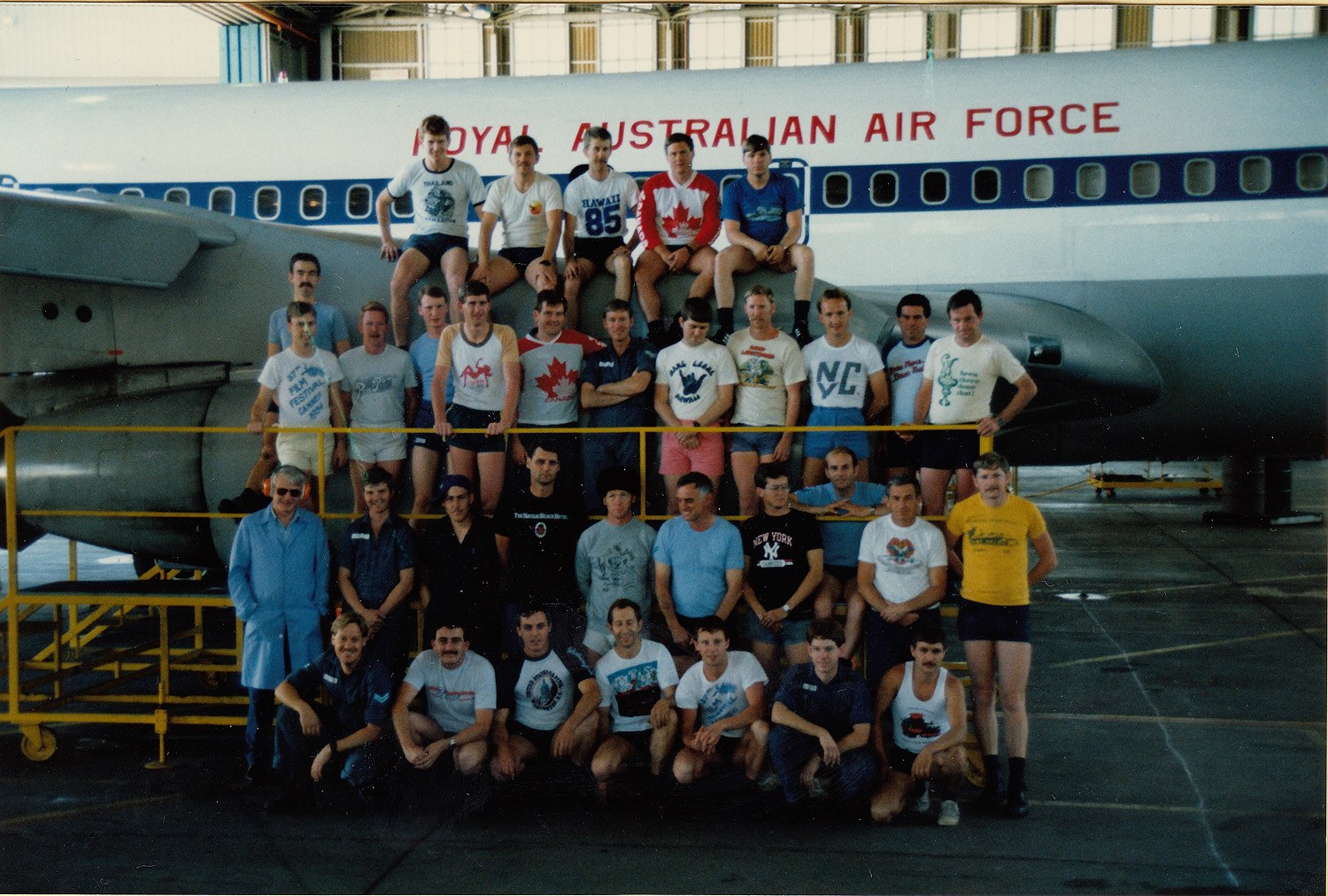 486 Squadron B707 Maintenance Crew - showing off a sample of their travel t-shirts.
1998
This was the Disbandment Photo taken October 1998. (Click for a bigger view)

Ettamogah Club – Vung Tau, 1969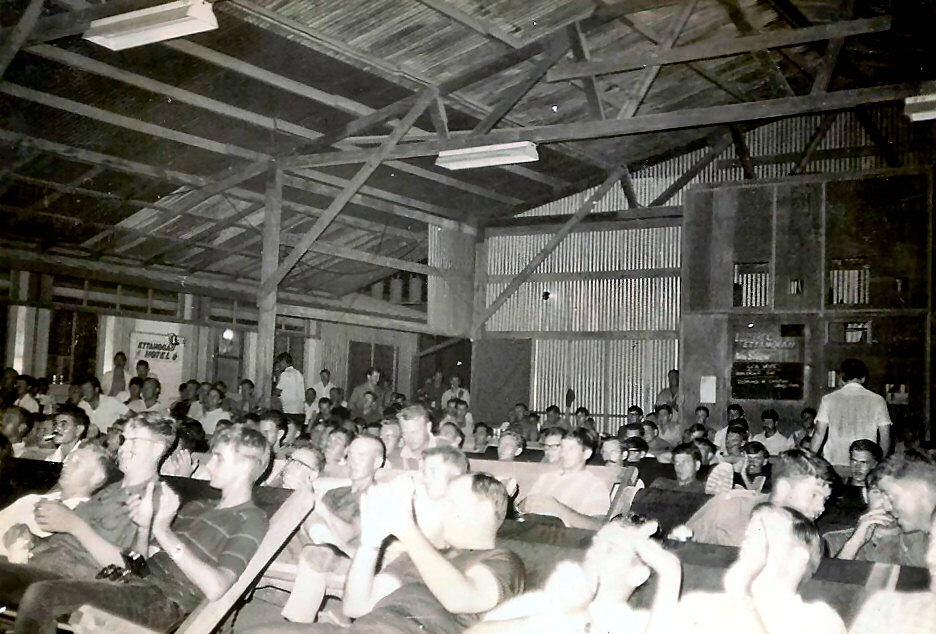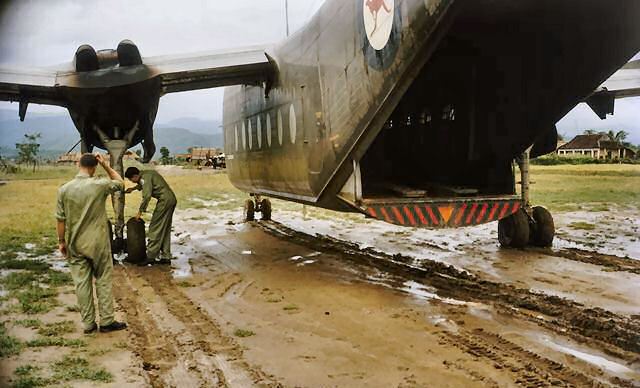 Flt Lt John Maxwell, looks to be checking the heavy landing chocks on his aircraft after landing on a muddy strip at Dong Tre in Vietnam 1964.
Flg Off Bob McKernan looking on, thinking, "Glad I didn't do that!!".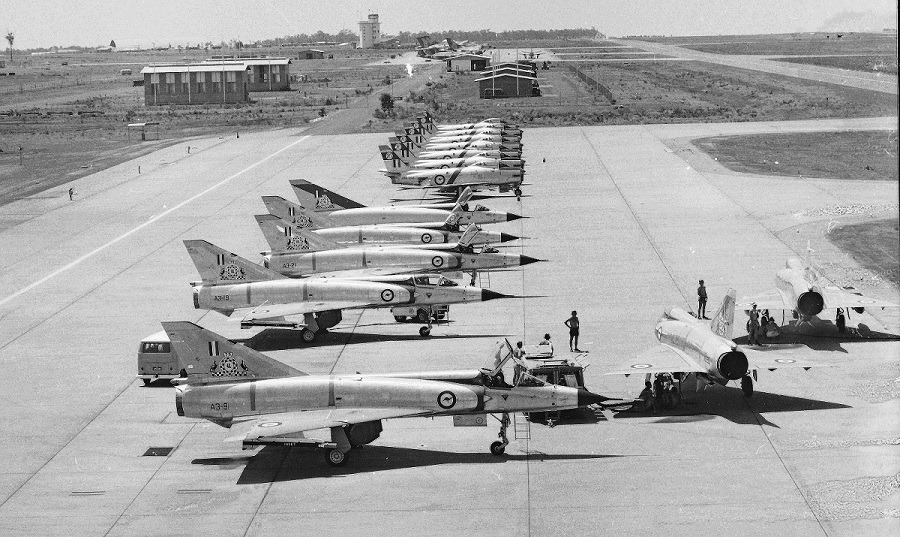 Mirages and Sabres in Darwin – a while back!
| | |
| --- | --- |
| We've got them all here, Vulcan, Canberra, two Mirages and a Sabre. (A while back) | |
Jan Zerk and Maureen Delahunty.

At rookies in 1965.
| | |
| --- | --- |
| Rhonda Joel | |
Richmond WRAAFS.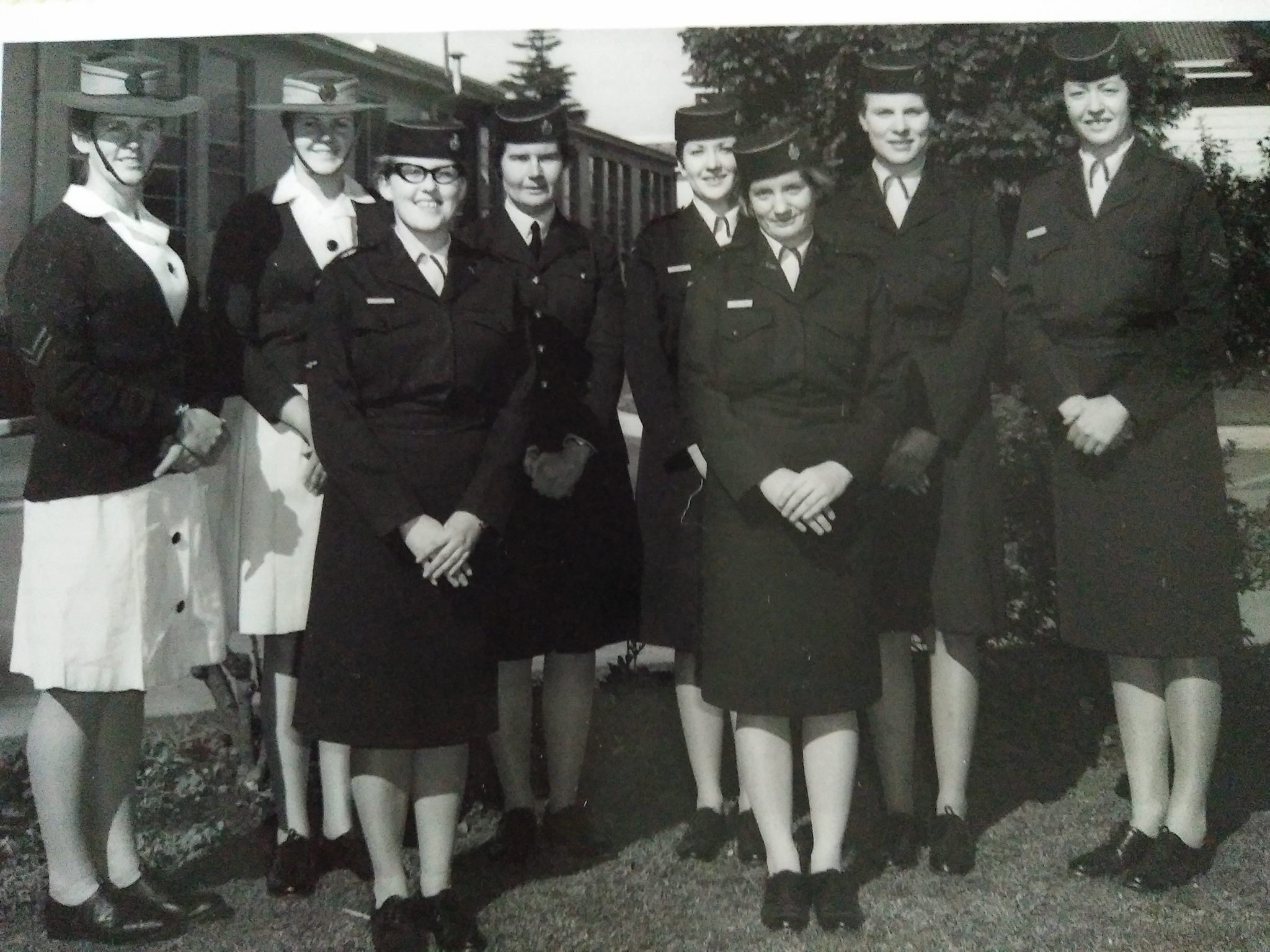 We don't know when this was taken and we don't have any names, if you can help, please do.
Radschool, Laverton, 1965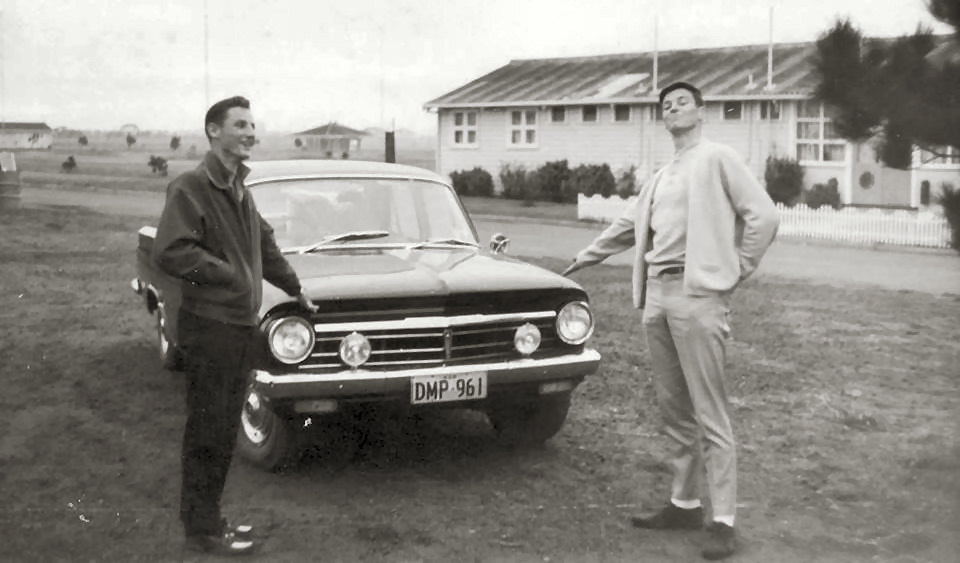 Rod Phillips and Carl Proctor and the EH.
Australian War Memorial,
As she was in 1944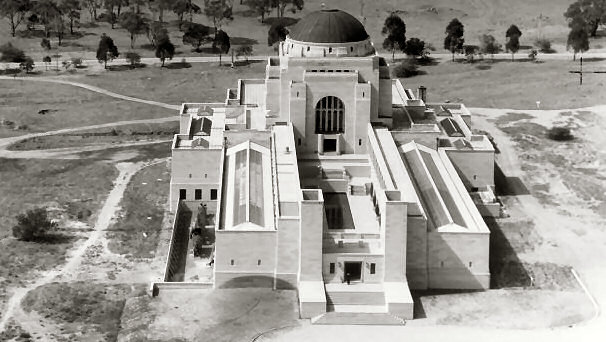 Women Pilots.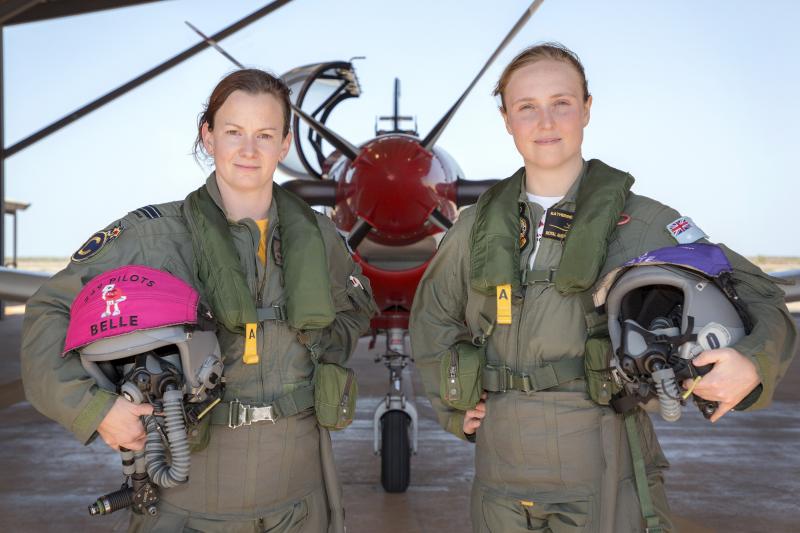 The first female RAAF pilots were Flight Lieutenant Robyn Williams (left) and Officer Cadet Deborah Hicks. Both graduated from the same flying course (No 144 Pilots Course) on 30 June 1988.
Officer Cadet Hicks flew Mystere VIP aircraft at No 34 SQN and discharged in 1994.
Flight Lieutenant Williams went on to qualify as a flying instructor in 1992 before undergoing test pilot training in the UK. After serving with the Aircraft Research and Development Unit, she was promoted to Squadron Leader and posted to the US for five years. There she led the resident Air Force project team taking delivery of new C-130J Hercules. Promoted to Wing Commander in March 2000, she returned to Australia later that year to manage the C-130J program office.
As at the 2nd May, 2018, there were over 820 pilots in the permanent Air Force, 40 of whom were women (around 4.9%). There were over 200 pilots under training, 50 of whom were women (around 25%).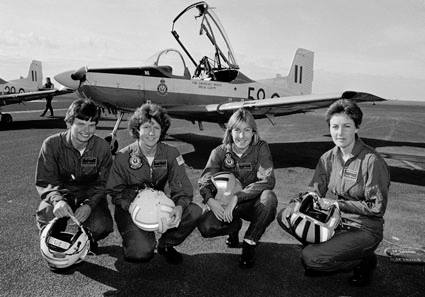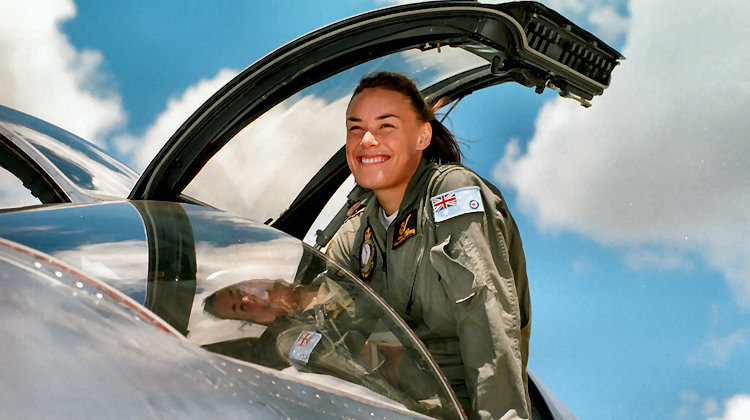 Aroha Fifield one of the two first female fast jet aircrew graduates – Aroha graduated as Navigator in the F111 in 2000
There are three kinds of men:
The ones that learn by reading.
The few who learn by observation.
The rest of them have to pee on the electric fence and find out for themselves.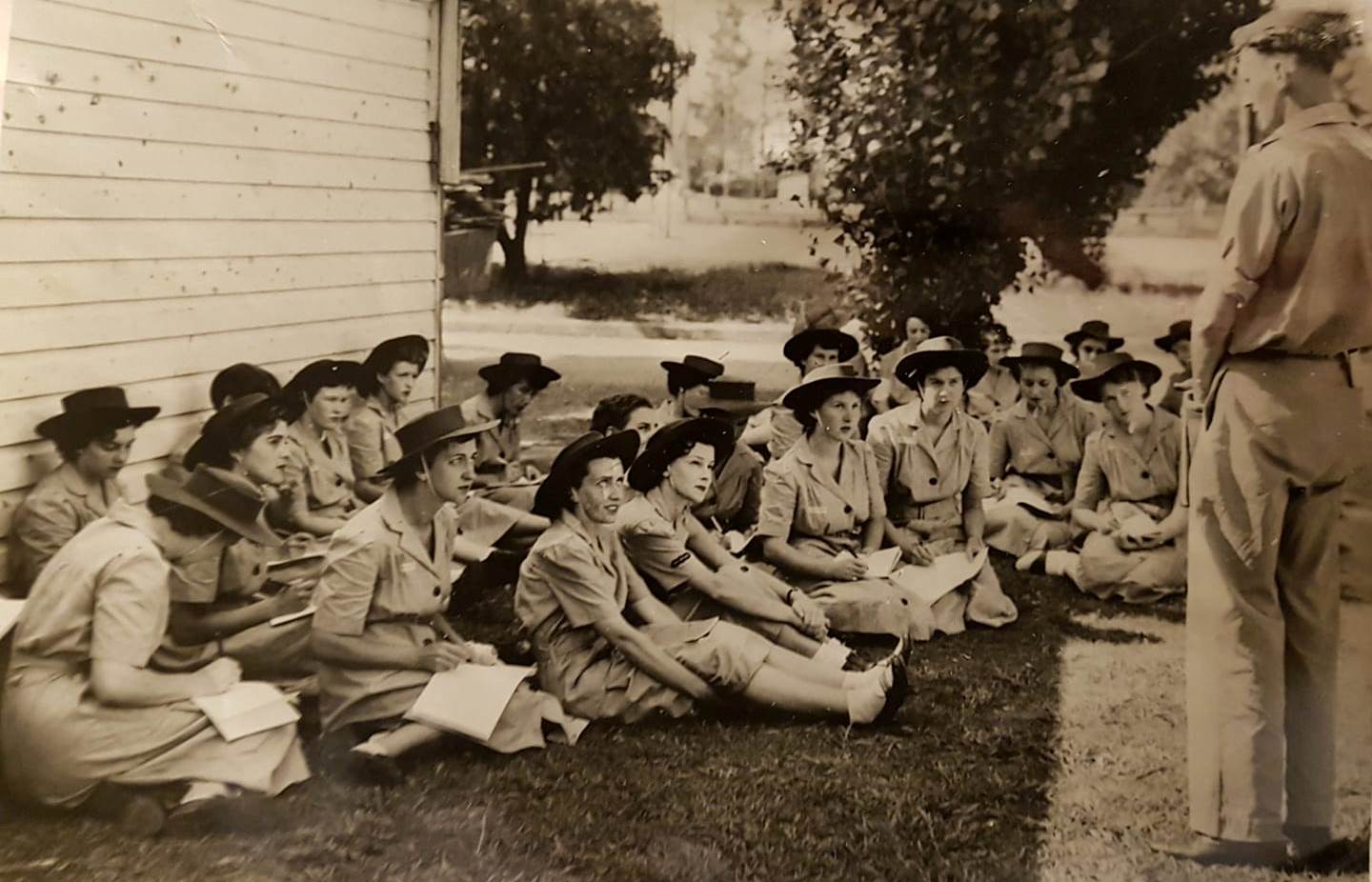 WRAAF Course number 2, Richmond – 1952.
WRAAF – on parade at Richmond, 1972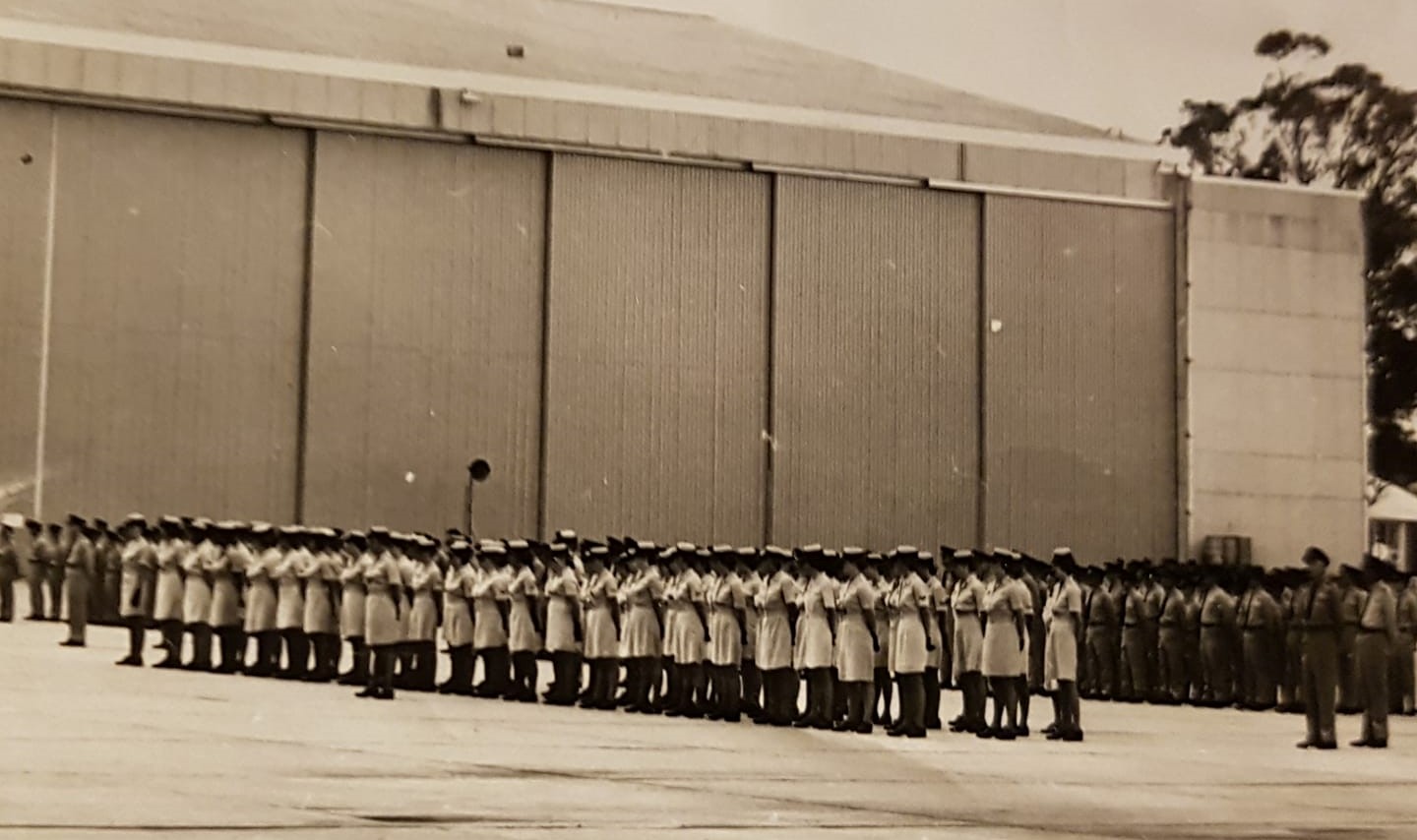 WRAAF Course 262A
WRAAF Course 262B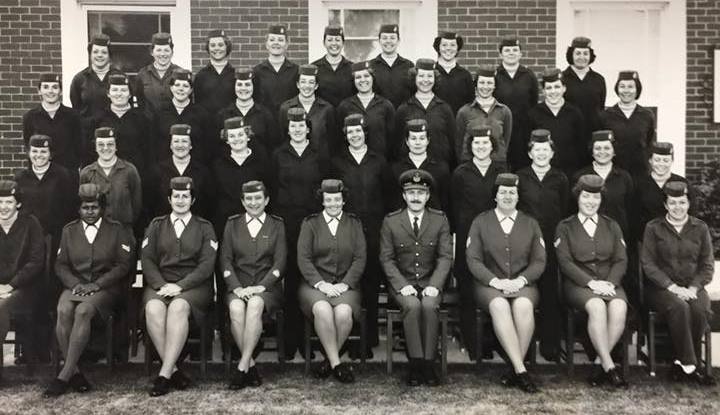 Engine change in the field.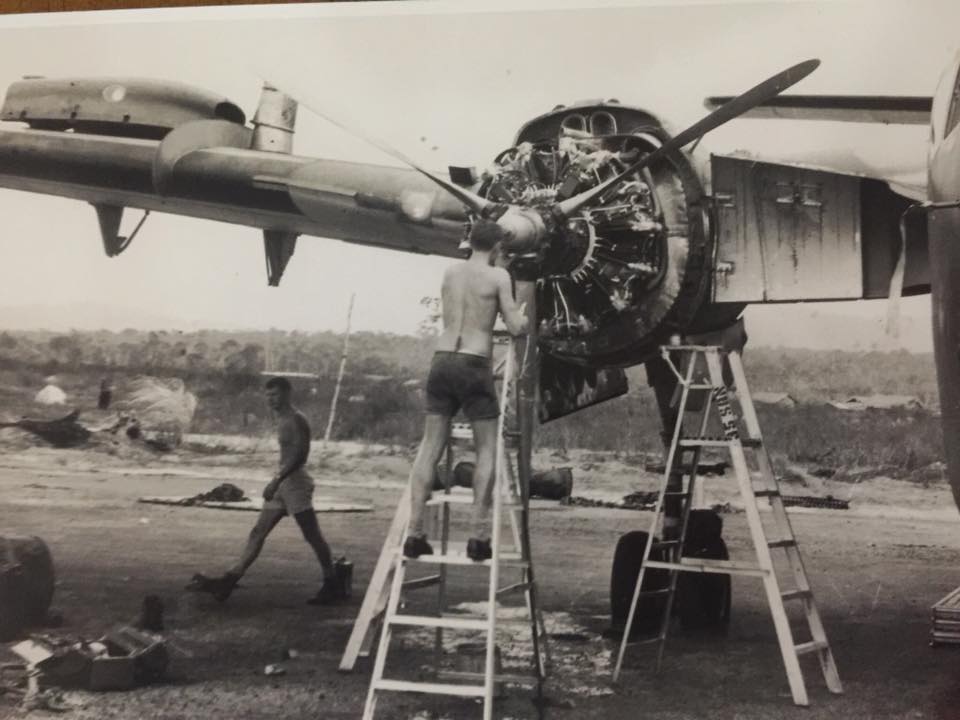 Don Payne (Sumpie) on the ladder, George Borbas (Elec) heading for the bush.
At Ham Tan on the Wallaby 405 milk run the engine was found to be contaminated with metal particles necessitating a complete engine change. A rescue crew was put together to retrieve the aircraft. Prior to departure the crew was advised that Ham Tan was on the Viet Cong's hit list and that they would be working under the constant threat of enemy attack.
The airfield at Ham Tan was next door to an American fire support base where they had 175mm howitzers. The American Army Major who ran the fire support base would meet the Caribou with freshly brewed coffee and freshly cooked doughnuts when the crew took in his mail and passengers each morning. It would have been churlish not to stop for morning tea, so of course they did.
The following is an account of the successful rescue of A4-159 from Ham Tan on 17 Ja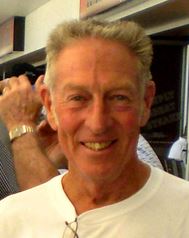 n 1970
The following account was written by Don Payne.
"The engine was removed due to metal contamination. We replaced the engine removed the oil cooler and associated oil lines and flushed them out. Drained the oil tank and partially flushed it without removing it — a very big job to remove the tank, entailing dropping of the leading edge section. Following the engine change and leading into engine runs, the carby wouldn't hold pressure. The carby was replaced with the carby off the u/s engine, not affected by metal contamination. The RH magneto was replaced due to excessive rev drop. Once again from the u/s engine.
Engine changes were never straight forward as the RAAF were supplied engines from the US Army which were overhauled/repaired by the American company, Spartan. An Australian overhauled engine's usual life was 800-1000 hours. Spartan overhauled — 300-500 hours. With Ham Tan being on the VC hit list, this was a planned quick engine change. We were dropped off at Ham Tan at 0730 and we flew out at 1400 hours". The rescue crew comprised Charlie Kranenburg. George Borbas, Bob Anderson, Bob Collins and myself".
A difficult engine change in the field in 6½ hrs — a truly impressive performance.