The greatest difficulty, though, is the nature of war itself. Combat pits men against each other in circumstances where the exigencies of battle and the need for self-preservation, often take precedence over the rules of war. This has always been so. Claims of Australian soldiers killing surrendering Germans in the First World War were so prevalent that even Bean refused to dismiss them and cited the "primitive bloodthirstiness" of battle for soldiers performing unseemly deeds.
In "Storming the Falklands", former paratrooper Tony Banks related the distressing scenes at the Wireless Ridge, where British troops made a night attack with fixed bayonets and were told to take no prisoners. A terrified young Argentine soldier surrendered, pleading for his life and begging not to be killed. A brief argument occurred among Banks and his comrades as to who was going to kill the man before a tarpaulin was thrown over his head; he was shot and then bayoneted.
If these things happen in war between uniformed combatants, how much more difficult is it to strictly comply with the rules of war when the enemy deliberately does not? Insurgents do not wear uniforms; they stash their weapons to blend into the population and pull them out when it suits them to attack. They use non-combatants as human shields. It is easy in these circumstances for innocent civilians to die. Add to that the frustration of seeing colleagues killed, dismembered and wounded and seeing rescue helicopters shot at, or enduring renegade Afghan "allies" murdering Australian soldiers in their compounds. The moral certainty of Punt Road pundits is a luxury often unavailable to the Australian soldiers in combat zones.
None of these things was a deterrent, however, to the almost salacious way in which this most recent story was reported, including the claim that Ben Roberts-Smith "declined to answer a series of detailed questions sent to him by Fairfax Media." Given this is a confidential investigation he should not have to. In fact, details of the investigation should never have been published until they were completed. What is most disturbing is the frequency with which investigations of allegations against soldiers make their way into the media, when details of military operations do not. Even when investigators illegally seize soldier's psychological records – which are supposed to be confidential – this rarely makes it into the press. It suggests the source of the leaks is not soldiers themselves, but powerful and deeply entrenched interests within Defence.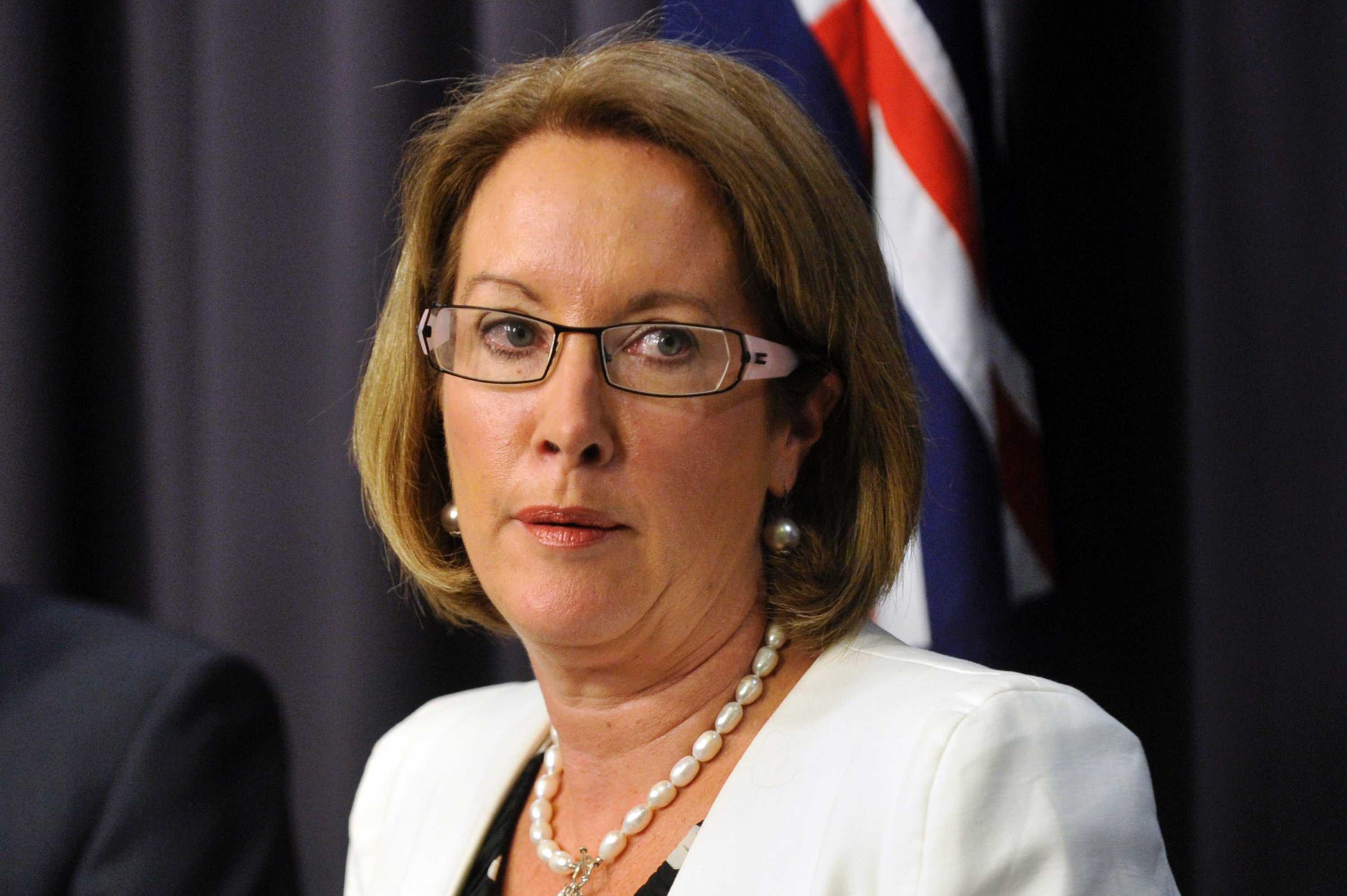 All of this, leads many to suspect that political interests are triumphing over military imperatives. When two cadets at the Australian Defence Force Academy in 2013 streamed images of one of them having sex with a female cadet, the Sex Discrimination Commissioner, Elizabeth Broderick, was sensationally invited to conduct a wide-ranging investigation into the role of women in the ADF. Although Broderick herself had no military service and no expertise in military operations, she took it upon herself to make sweeping recommendations about the participation of women in frontline units. Normally, decisions about the structure and composition of military units are determined solely by the nature of the enemy and what is necessary to capture or kill them. Disturbingly, her recommendations were accepted in spite of her total absence of military qualification.
Fears and suspicions of political agendas are now running rife throughout Australia's service personnel. They fear the insidious attacks on their dignity by those who have always found reason to confuse service of one's country with militarism. They fear all they stand for being sullied by cheap shots from moralising television hosts. Most of all, many fear there is nothing to protect them against civil litigation by supposed Iraqi and Afghan "victims" bringing claims through Australian courts. In the United Kingdom, hundreds of soldiers have suffered years of torment before the courts and the Iraq Historic Abuse Team (IHAT) inquiry, with no end to their nightmares yet in sight.
The same could happen here. Our service men and women are all too aware that the Brereton Inquiry could be but the start of an avalanche of inquiries and investigations stretching years into the future.
Hanging Australian service personnel out to dry now happens with distressing frequency. It certainly happened in service at home to Karel Dubsky. It has also happened on numerous occasions to Australian soldiers operating in Afghanistan. Consider the soldiers who spent years facing charges regarding the death of civilians in a night attack in Afghanistan, only to have the charges eventually withdrawn. There are other similar cases, each of which has brought untold distress to decent men and women doing their best in a morally vacant world.
Allegations of war crimes by Australian servicemen and women need to be seen through the prism of a war where front lines do not exist and where it is almost impossible to judge the outcomes of their actions against the moral standards prevailing in leafy suburbs back home. At the very least, the media should abandon the sensationalism and scandal in which a small portion now revel.
Against this backdrop, it is only fair to ask, who defends our defenders?
And this!
An interesting insight into media management amongst "other" things.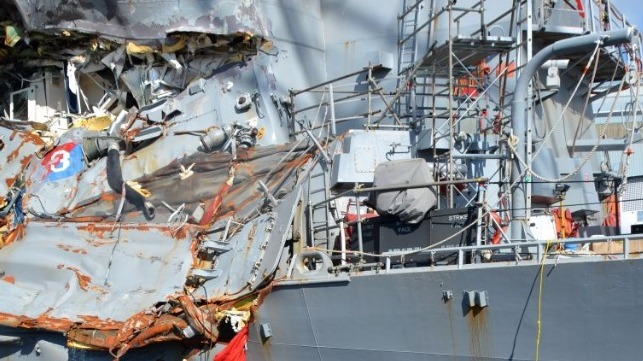 During the early weeks after the USS Fitzgerald was speared by a lumbering Philippine container ship, it was noteworthy that the captain and a couple of admirals were publicly named, but not the actual officer in charge, the officer of the deck. (OOD) The other person who should have kept the Fitz out of trouble is the person in charge of the combat information centre, the Tactical Action Officer. That individual is supposed to be monitoring the combat radar, which can detect a swimmer at a distance of two miles.
Not until a year later, when the final reports are made public and the guilty parties have been court-martialed, does the truth come out. The OOD was named Sarah Coppock and the Tactical Action Officer was named Natalie and they weren't speaking to each other!!! The Tactical Action Officer would normally be in near constant communication with the OOD, but there is no record of any communication between them that entire shift!
Another fun fact: In the Navy that won WWII, the damage control officers were usually some of the biggest and strongest men aboard, able to close hatches, shore up damaged areas with timbers, etc. The Fitz's damage control officer was also a woman and she never left the bridge. She handled the aftermath of the accident remotely, without lifting a finger herself! Look it up: The OOD was Sarah Coppock, Tactical Action Officer was Natalie Combs. Turns out all the key people (except one officer in the CIC) were female!
| | |
| --- | --- |
| | |
| Sarah Coppock | Natalie Combs |
Lt. Coppock pleaded guilty to dereliction of duty. Lt. Combs faced a recent hearing and it was decided she face a Court Marshal. In an 11-hour hearing, prosecutors painted a picture of Lt. Irian Woodley, the ship's surface warfare coordinator and Lt. Natalie Combs, the tactical action officer, as failing at their jobs, not using the tools at their disposal properly and not communicating adequately. They became complacent with faulty equipment and did not seek to get it fixed and they failed to communicate with the bridge, the prosecution argued. Had they done those things, the government contended, they would have been able to avert the collision. The charges against Lt Woodley were dismissed.
That two of the officers, Coppock and Combs, involved in this fatal incident were female suggests that discipline and training standards have been lowered for the sake of "gender integration," which was a major policy push at the Pentagon during the Obama administration. It could be that senior officers, knowing their promotions may hinge on enthusiastic support for "gender integration," are reluctant to enforce standards for the women under their command.
This was the story of Kara Hultgreen, the Navy pilot who died in a 1994 F-14 crash. Investigation showed that Hultgreen had been allowed to proceed in her training after errors that would have meant a washout for any male pilot. But the Clinton administration was pushing for female fighter pilots, which resulted in a competition between the Navy and Air Force to put women into these combat roles. It is not necessary to believe that:
women shouldn't be fighter pilots, in order to believe

lowering standards for the sake of quotas is a bad idea.
Of course, you may believe both (1) and (2), but it is (2) that gets people killed.
It seems obvious that the Pentagon (and the liberal media) sought to suppress full knowledge of what happened to the Fitzgerald in the immediate aftermath of the June 2017 incident that killed seven sailors, in the same way the details of Kara Hultgreen's death were suppressed. It took investigative reporters like Rowan Scarborough of the Washington Times a lot of hard work to find out what actually happened to Hultgreen. Let's hope other reporters will dig into what's happening in our military with the "gender integration" agenda at the Pentagon now.
When are the bleeding hearts going to accept that "Men and Women are different!" tb.
And THIS.
Who knew what time it was when the first clock was made?
Climate change.
It has reared its head again, there are the believers and there are the non-believers. The believers are the good guys – the non-believes are the bad guys.
Yet, from the pile of correspondence we receive here it seems the debate is still well and truly raging and rightly or wrongly, the numbers denying seem to be on the rise.
See HERE, and in the blue corner:
Make up your own mind!!!