How to Edit PDF Files for Free
You can edit PDF files without having to shell out big bucks for the full Adobe Acrobat program. Someone has sent you a PDF file for your review or responses. Now you need to fill out text fields, add a signature, or insert comments to the file.
Perhaps you've discovered a typo or other error that needs to be corrected or changed on your end. Or maybe you need to delete or rearrange pages in the file. Yes, you can edit the file with the full version of Adobe Acrobat. But that's an expensive program, especially if you don't need it on an ongoing basis.
Instead, you can turn to some free tools to edit the file.
The free Adobe Acrobat Reader is designed mainly for displaying PDF files, but you can perform basic manoeuvres, such as adding text, highlighting specific areas, and inserting your signature. For more advanced editing, including the ability to delete and reorder pages, PDFescape and CutePDF are two free online PDF editors. The free, open-source PDFsam Basic is another helpful PDF editor.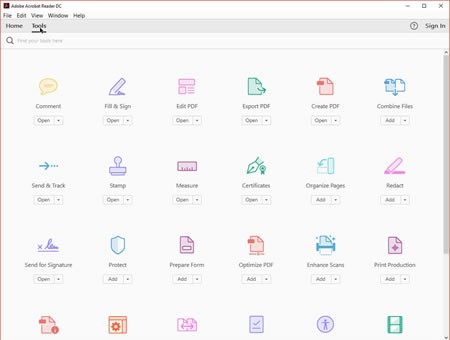 And last, but not least, Microsoft Word can come to your rescue. You can import a PDF into Word, make your changes, and then export it back into a PDF. Let's check out some different tools and techniques for editing PDF files.
Adobe Acrobat Reader
If you don't have the latest version of Adobe Acrobat Reader DC, download it from HERE. After you've installed it, open the program and click on the Tools menu. With some exceptions, any tool that has the word Open under it is a feature built into Acrobat Reader. Any tool that has the word Add under it is a feature that requires the full Adobe Acrobat program.
Some tools, such as the ones to export or create PDFs require some type of subscription or purchase. But you can still freely insert text as well as sign and add comments to the PDF via Reader.
Open a PDF that you want to tweak. You can click on File, then Open, and then browse to and select the PDF, or you can double-click on the PDF from Windows Explorer or File Explorer to open it in Acrobat Reader.
To access the full array of tweaking tools, click on View, hover over Show/Hide, and then click on Tools Pane. To add a comment to the PDF, click on Comment. Using the different icons on the Comment toolbar, you can add text, create a sticky note, highlight text, and draw lines and other objects. As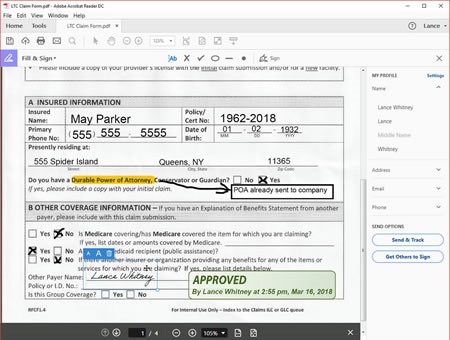 one helpful example, you can add text directly to fields in the PDF so you don't have to print the file, write your responses on the pages with a pen, and then scan them.
As another example, you can sign the PDF. Return to the Tools pane and click on the option for Fill & Sign. At the Fill & Sign toolbar, click on the Sign icon. The first time you do this, click on the command to Add Signature. You can now type your name, draw your signature if your device has a touchscreen, or upload an image of your signature. Click Apply and then click on the PDF where you want to add your signature.
Once you add your signature, however, you can no longer edit the PDF in Reader. When you're finished, save the PDF file. You can now send it back to the source, print it, or file it for your records.
Okay, maybe you need to do more than just add text, comments, or drawings to the PDF. Let's check out three free PDF editors.
PDFescape.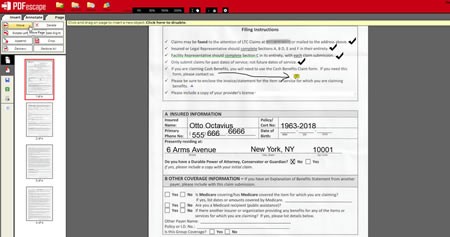 PDFescape is available in two versions: online and desktop. The basic flavour of both versions is free but poses certain restrictions, such as the maximum file size and maximum number of pages per file. But it should do the trick for most PDFs. If you need more, a premium edition runs $2.99 a month, while an ultimate edition costs $5.99 a month when billed annually.
We'll check out the free online version to see what it offers.
Launch the PDFescape Online PDF Editor and upload the PDF you want to edit. From the Insert tab, you can add text, an image, and a hyperlink. You can white out any content, draw an image by freehand, and create a form field.
From the Annotate tab, you can add a sticky note or rectangle. You can insert, underline, highlight, and strike out text and from the Page tab, you can move, rotate, append, delete, and crop entire pages. When done, save your revised PDF file.
CutePDF.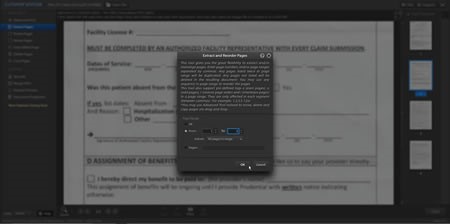 Designed to help you move, delete, and merge pages in a PDF file, the CutePDF Editor is also accessible as both online and desktop versions.
To use the online CutePDF Editor, just launch it from its webpage and open your PDF file. From the editor, you can move, delete, duplicate, rotate, and reorder pages. You can extract, resize, and crop pages.
You can also merge multiple PDF files into one single file, either entire files or just selected pages. And you can secure a PDF file with a password and a specific encryption level. When you're finished, you can save and print your final PDF.
PDFsam Basic.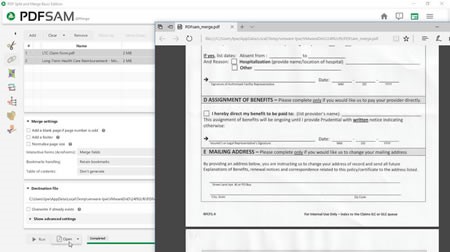 Like CutePDF, the basic version of PDFsam is geared toward deleting, merging, and reordering specific pages in a PDF file. There are paid versions but the free basic version should suffice if you just need to work with the pages in a PDF. After you install the basic program, fire it up and click on the command you want to run – Merge, Split, Rotate, Extract, etc.
Drag and drop the PDF file or files you want to edit. Click on Run to execute the command. Then click on Open to view the modified file.
Microsoft Word.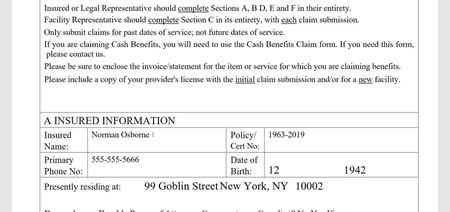 Finally, you can use Microsoft Word to convert a PDF file into Word format. You then edit the file in Word. When done, resave as a PDF.
The major downside is that after conversion into Word format, the PDF file won't look exactly like the original, especially if it contained images and other non-text elements. But if you can live with that limitation, then this is a viable way to edit a PDF.
To do this, launch Word. Open the PDF you want to edit. Make your changes by adding or deleting text, rearranging pages, or tweaking other content. When you're finished, click on File and then Save As. Change the format to PDF and then click on the Save button.
After you save the file, it automatically opens in Adobe Reader so you can view the final product.