Privacy Policy | Editorial Policy | Profit Policy | Join the Association | List of Members | Contact us | Index | Links
Back Go to page: 1 2 3 4 5 6 7 8 9 10 11 12 13 14 15 16 17 18 19 20 Forward
The photos on this page have been crunched to allow the page to open quicker.
You can click each pic to get the HD version which you can download.
3 Squadron Lizards.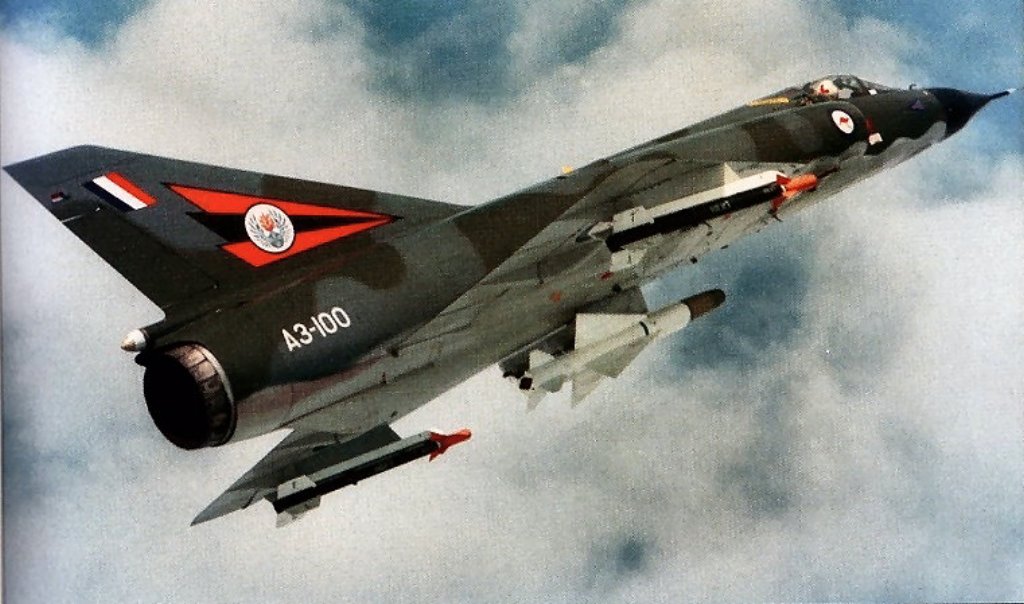 Over the weekend, 16/17 February, the blokes who flew or fixed the Mirage with 3 Squadron in Butterworth, got together with their ladies at Willytown to celebrate the 50 years since the Squadron left Australia. Back in 1969, a bunch of very enthusiastic blokes were assembled and together they ferried 21 Mirage aircraft the 7,000 kilometres from Williamtown to Butterworth. It was called Operation Thoroughfare.
The Squadron returned to Australia in March 1986.
The weekend at Willytown was organised by the Queensland branch of the 3 Sqn Association, ably led by its secretary, "Blue" Farrell, with an enormous amount of help from WGCDR Darren Clare, the CO of 3 Sqn, WGCDR John Stark, the Exec Officer of 26 Sqn, and also WGCDR Damien Fairhurst, the President of the Willytown Officers Mess.
Without their invaluable help, the get together would not and could not have happened.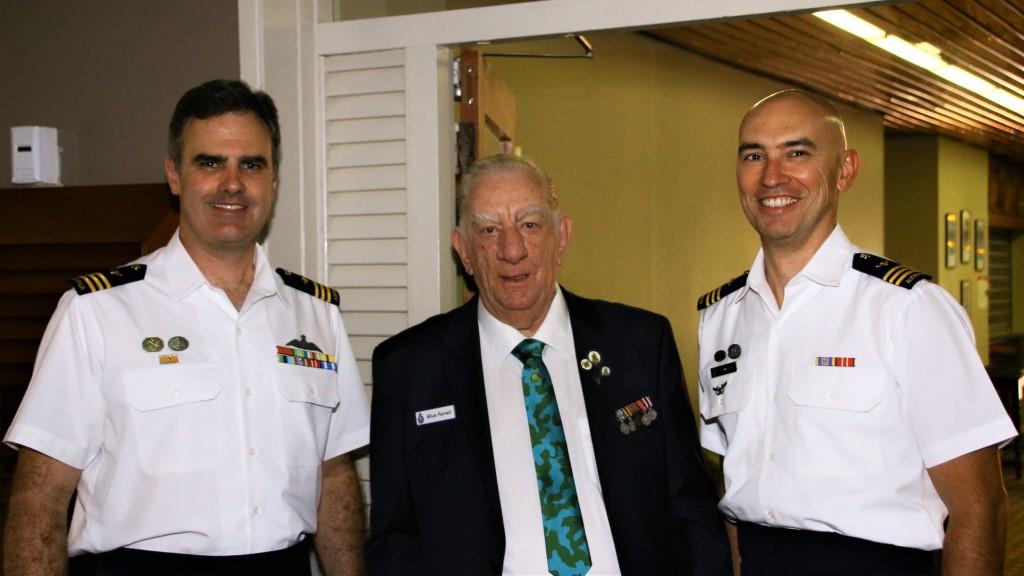 WGCDR Darren Clare, "Blue" Farrell, WGCDR John Stark
The weekend started with a dinner which was held at the Officers Mess on the Saturday. People congregated at the Mercure Hotel at Williamtown Airport at 4.00pm after which they all boarded the Newcastle Coach's banana bus for the short trip onto the base.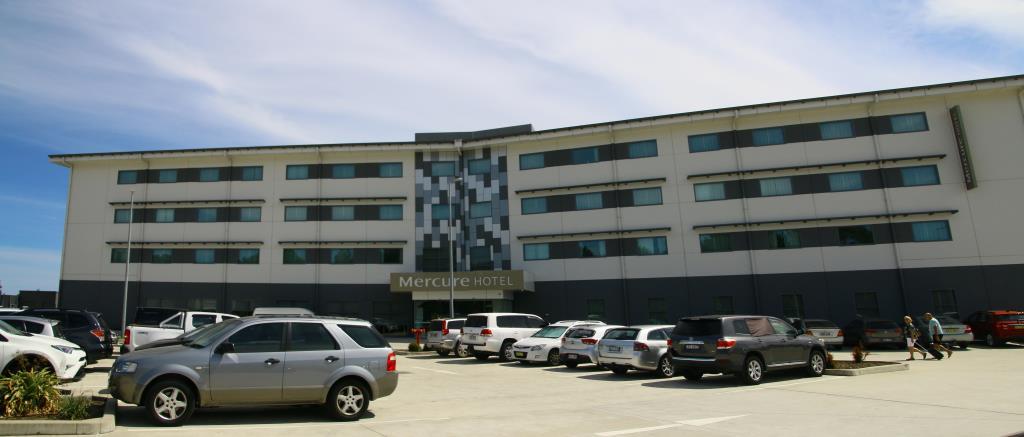 The Officers' Mess, Williamtown.
On arrival at the Mess, the bar was opened and drinks flowed for an hour or so while people mingled, talked, swapped tall tales and searched for their allocated tables.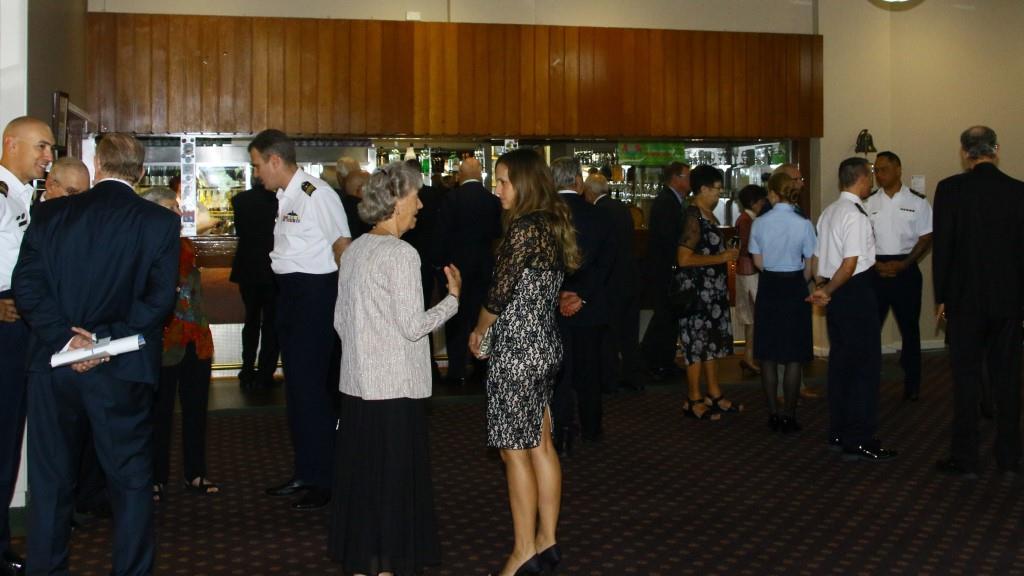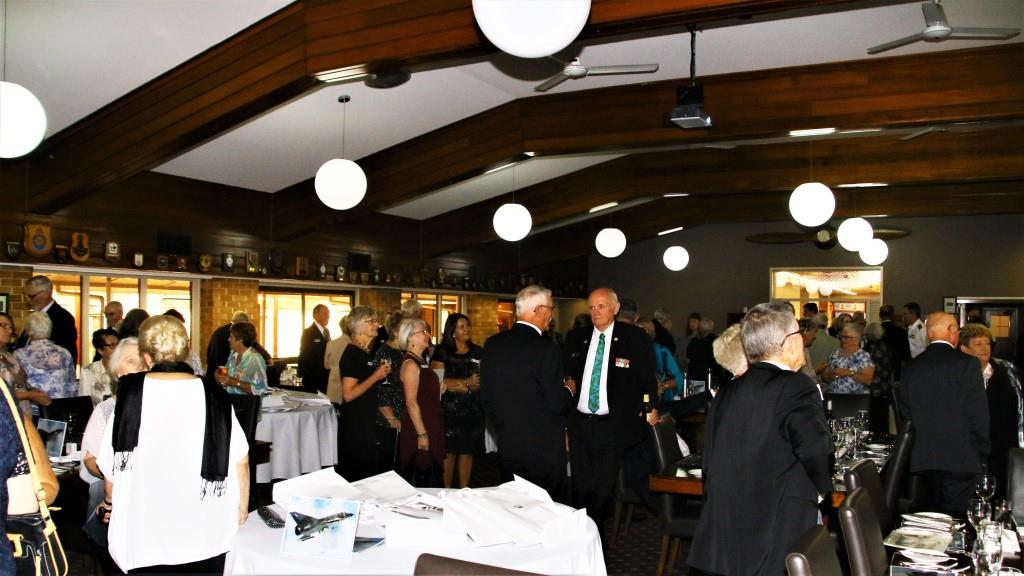 At about 6.00pm, people were seated and everyone was welcomed to the evening by Ted Radford, Ted was the 3 Sqn CO when the Sqn moved up to Butterworth, after which the Sqn colours were piped into the room, along with the Association banner, both of which were placed behind the official table.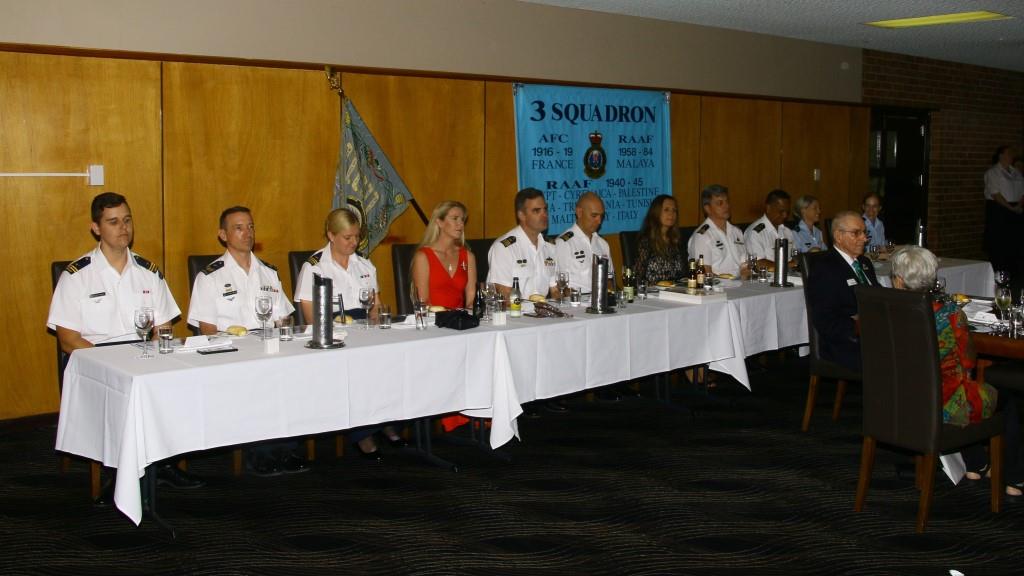 The speeches were held up for a little while, the gremlins had got into the PA system and there was a distinct lack of noise for a while until Damian Fairhurst wielded his magic and got things working again.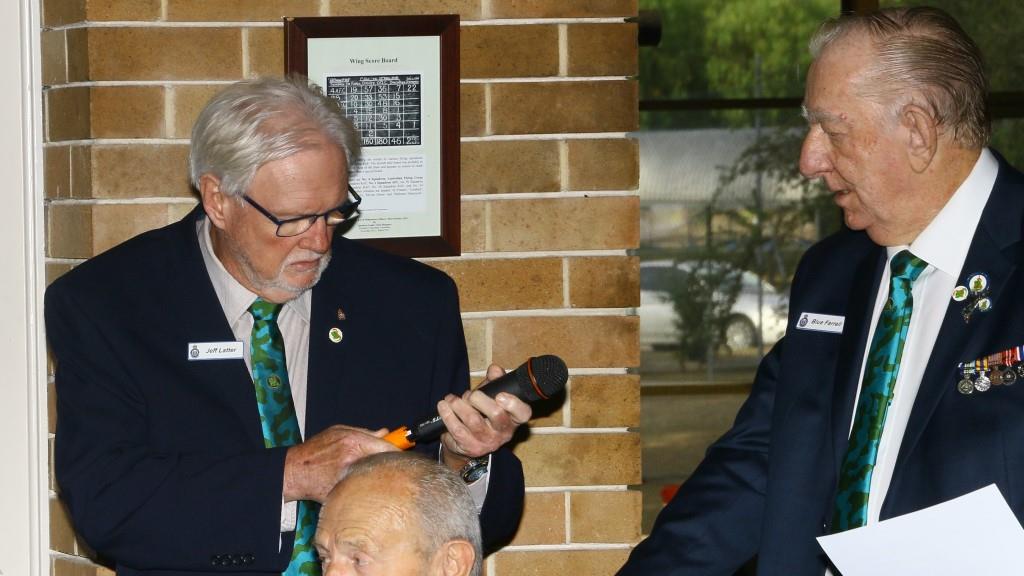 Jeff Latter trying to get the mic to work, with Blue looking on, with absolutely no idea what was happening.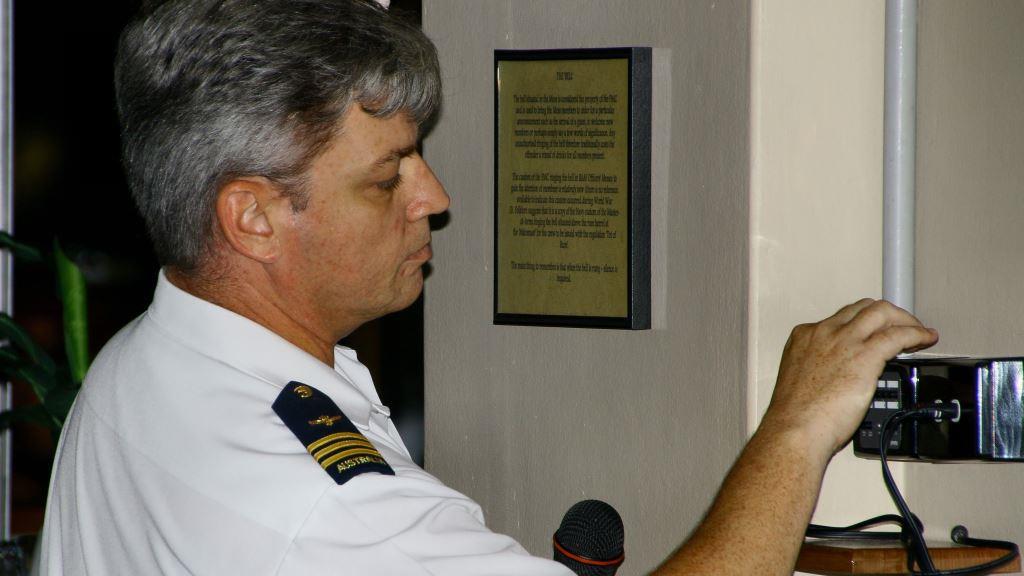 Damian Fairhurst, the Pres of the Mess, playing Radtech, pressing buttons with fingers crossed and hoping for the best.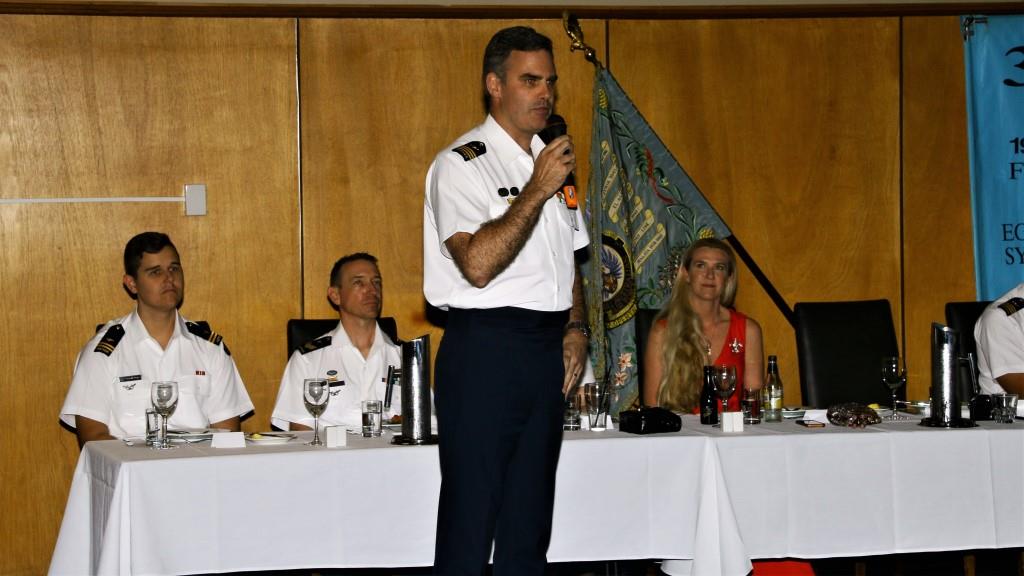 Finally the noise came forth and Darren announced the winner of the "Name a Book" competition. The book was named "The Lizards that Flew" and was named by Jack smith. The book is a compilation of stories submitted by blokes who were involved with 3 Sqn in Butterworth. They were put together by Blue Farrell and the book will be available shortly.
Those who made the effort and either drove, flew, walked, or were carried up, down or across to Willytown for the weekend and who really enjoyed the hospitality of the current 3 Sqn are: (all names left to right)
Anne and Max Lollback, Carol Mitchell.
Barbara Proudman, Gary "Huck" Ennis, Pattie Bowden.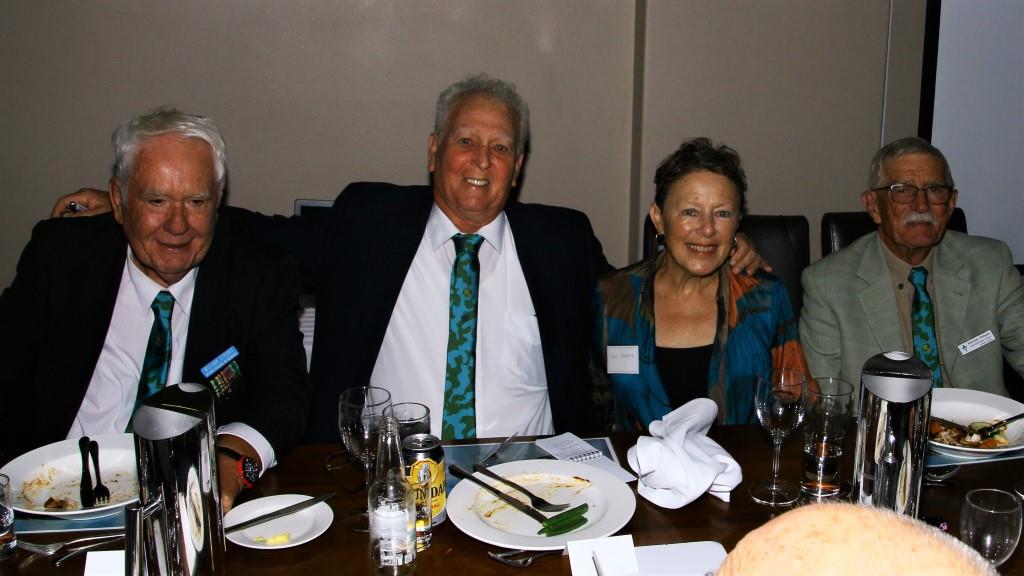 Bill Strong, Graham Sutcliffe, Gail and Brendan Roberts.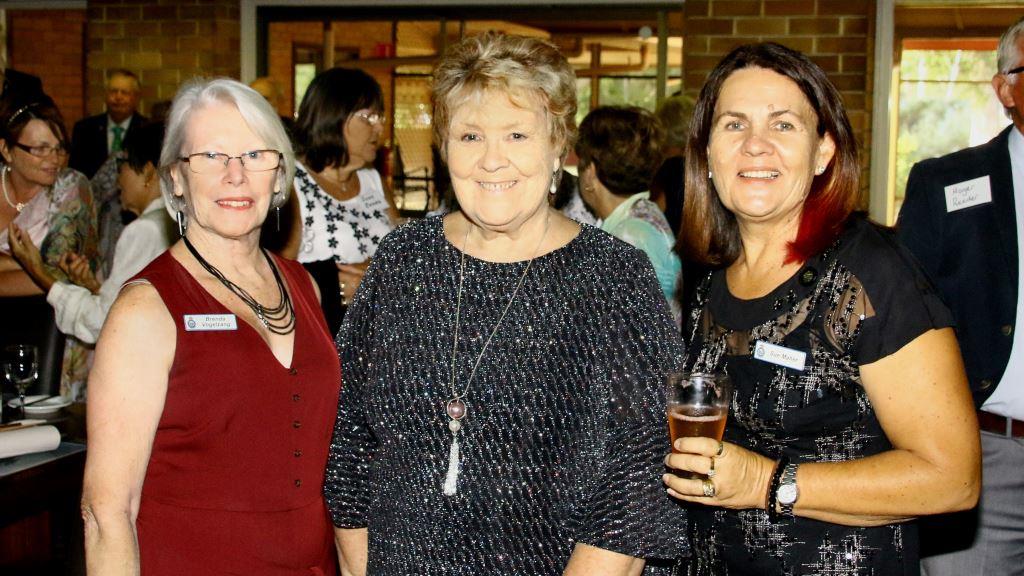 Brenda Vogelzang, Lois Jamieson, Sue Maher.
Carolyn and Tom Talty, Noel and Sue Sullivan.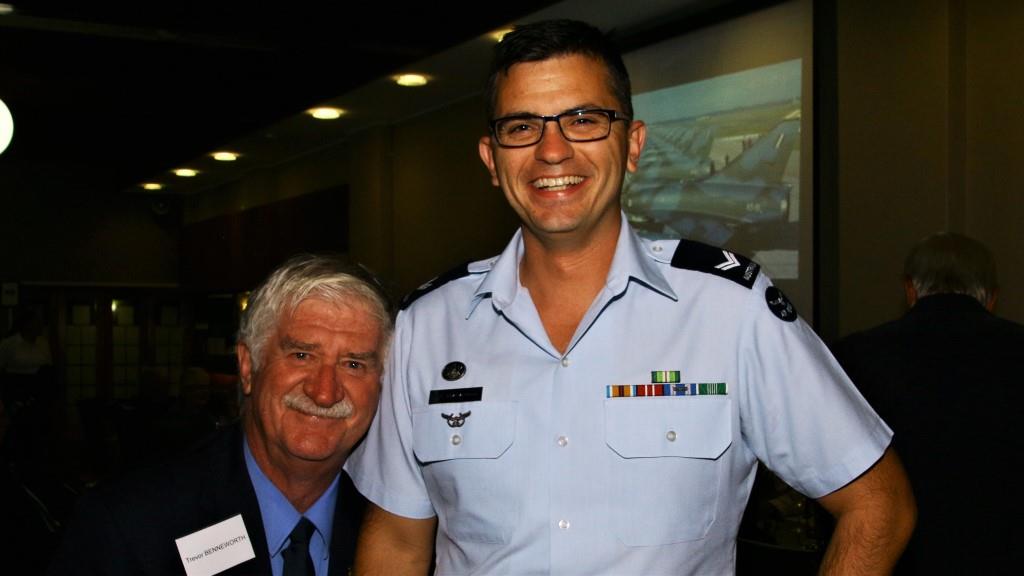 TB and Johnathan Geer - big blokes in the RAAF these days.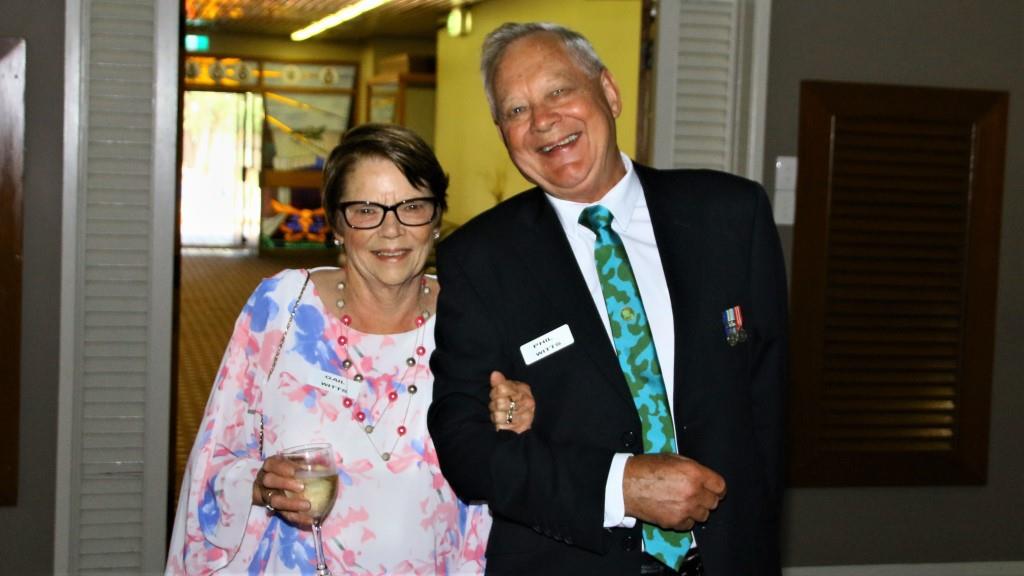 Gail and Phil Witts.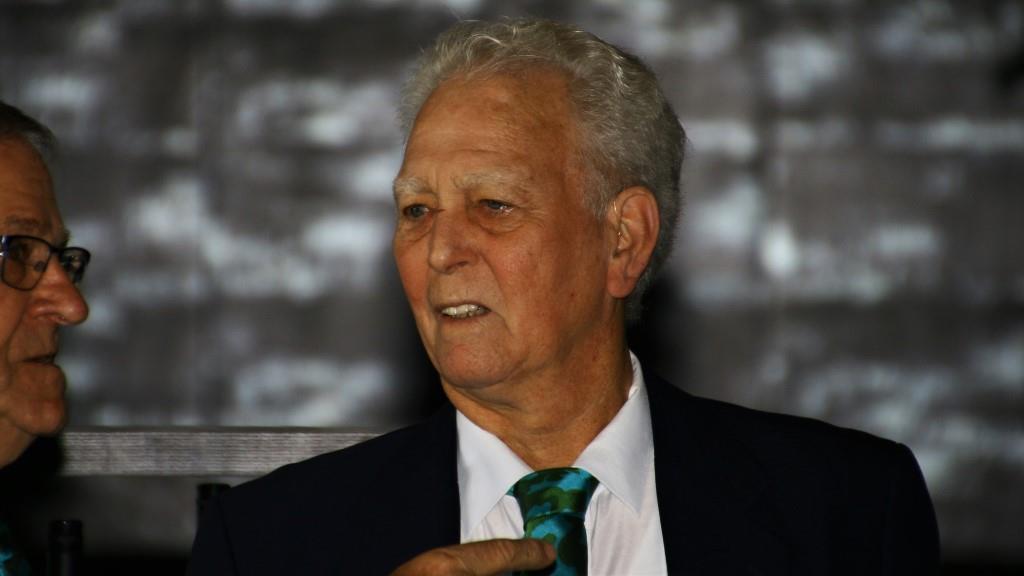 Graham Sutcliffe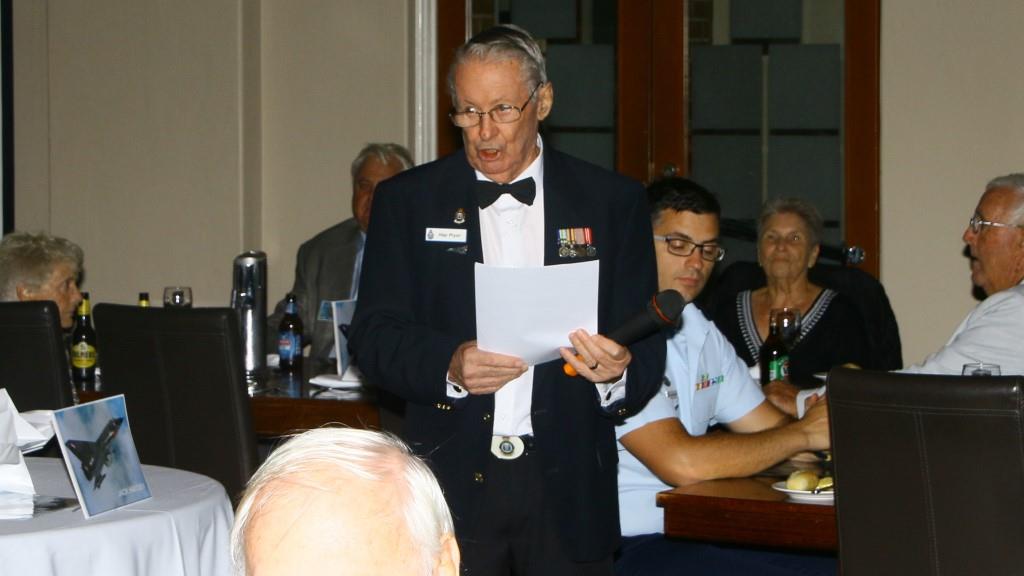 Roger "Hap" Pryor was the MC for the night. Hap was obviously a WOD in another life.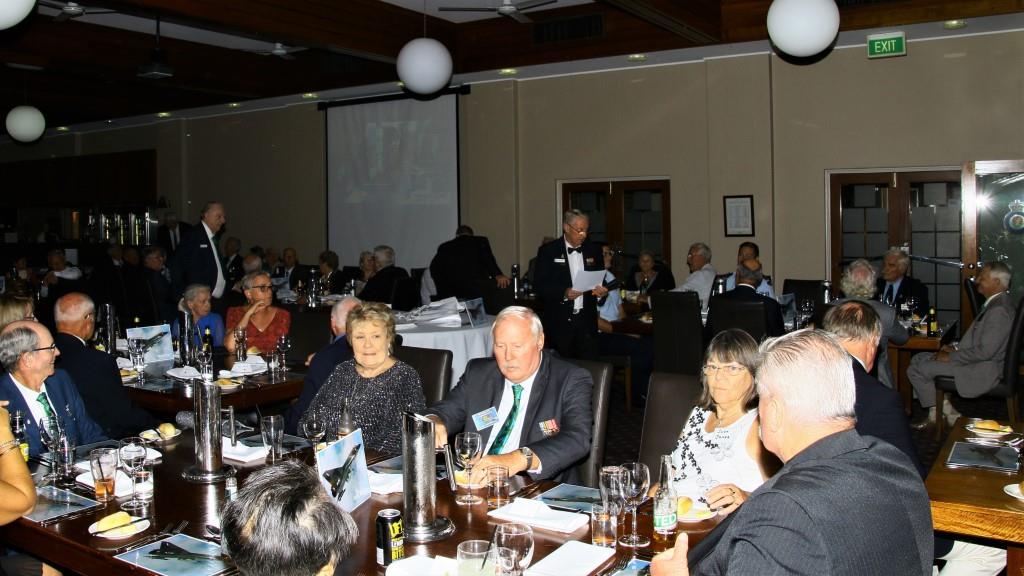 Hap reading the UROs for the night.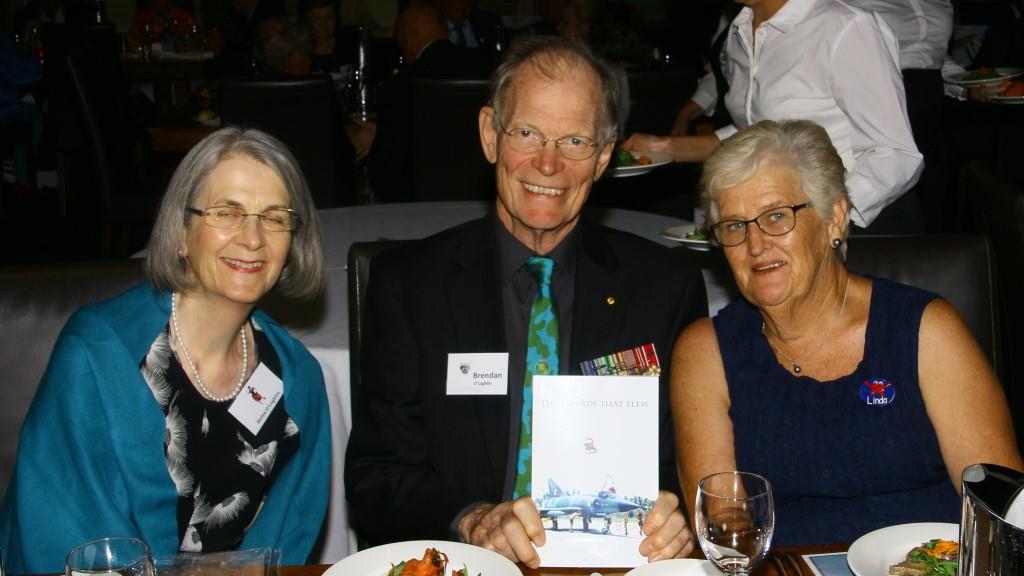 Helen and Brendan O'Loughlin, Linda Edwards.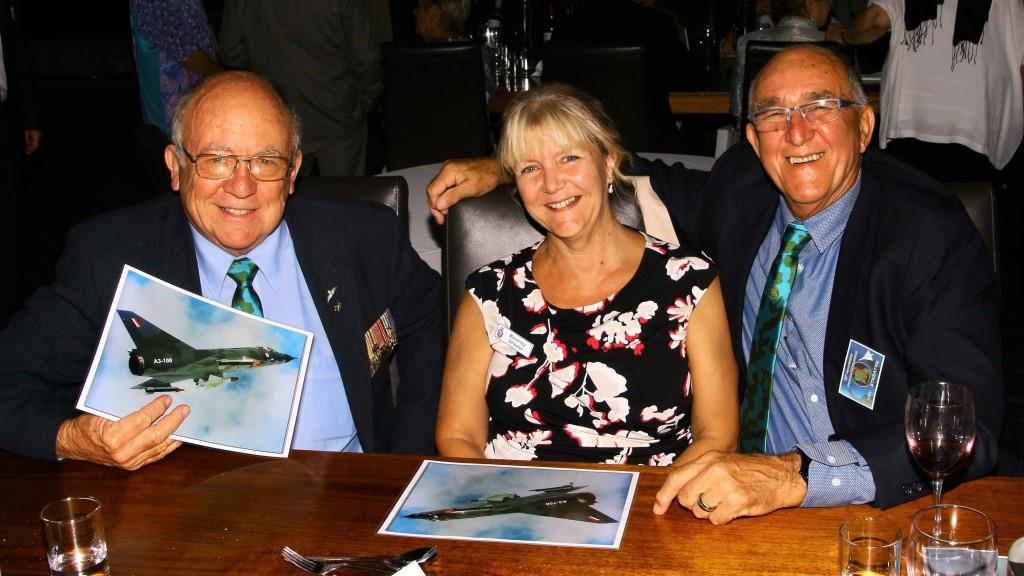 Gary "Huck" Ennis, Beverley and Nev Streater.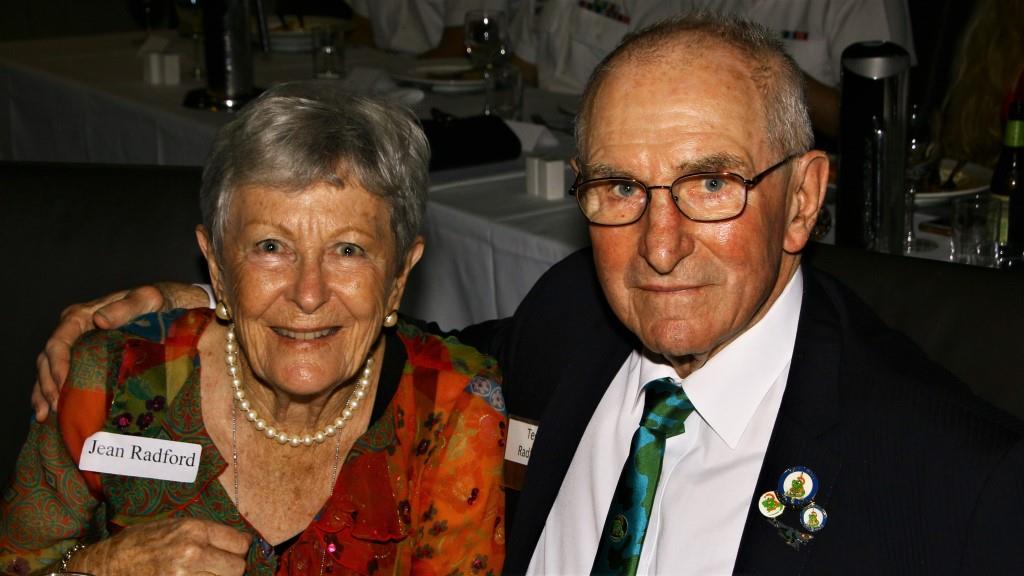 Jean and Ted Radford.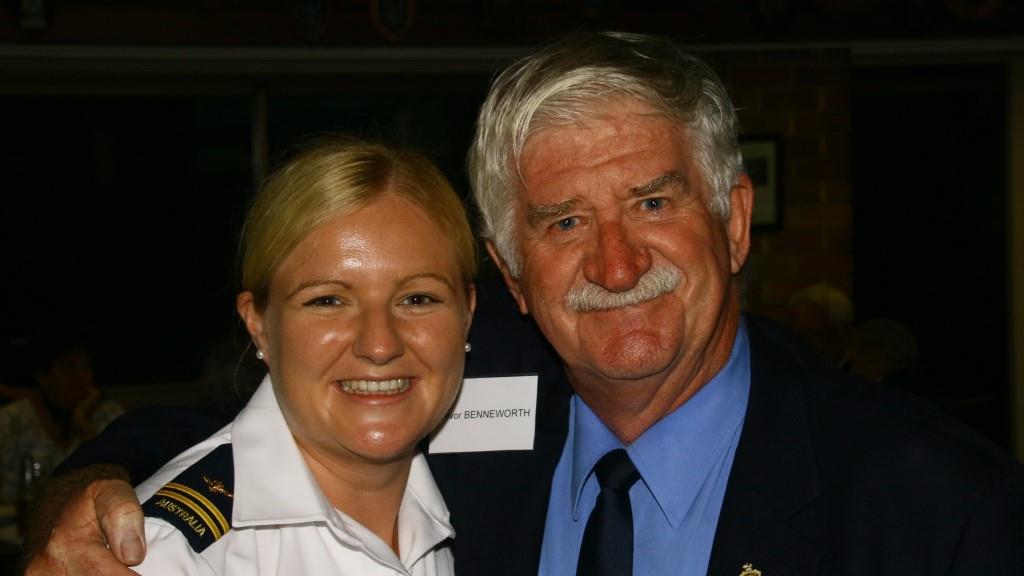 Jessie Robinson and TB
One thing about this job - you get to meet some beautiful people. Sorry, no vacancies.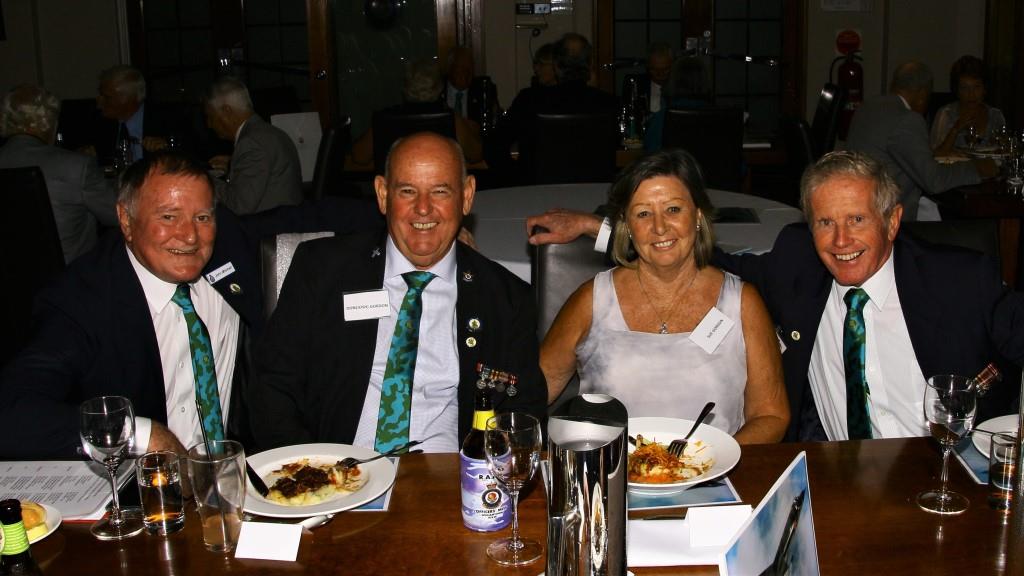 John Mitchell, Don and Sue Gordon, Jack Smith.
Judy James, Margaret Sheahan, Jan Robinson.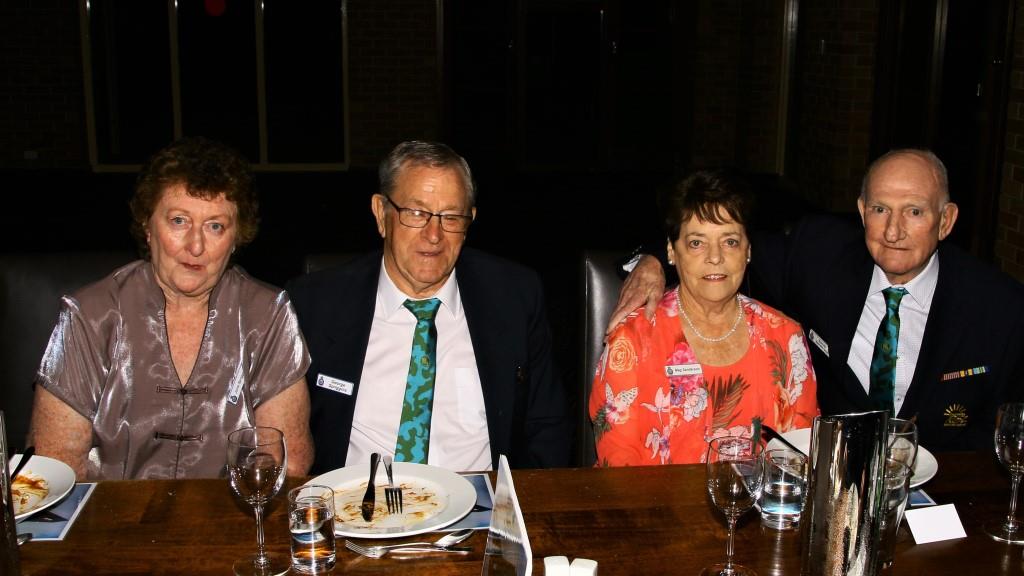 June and George Spriggins, Meg and Sandy Sanderson.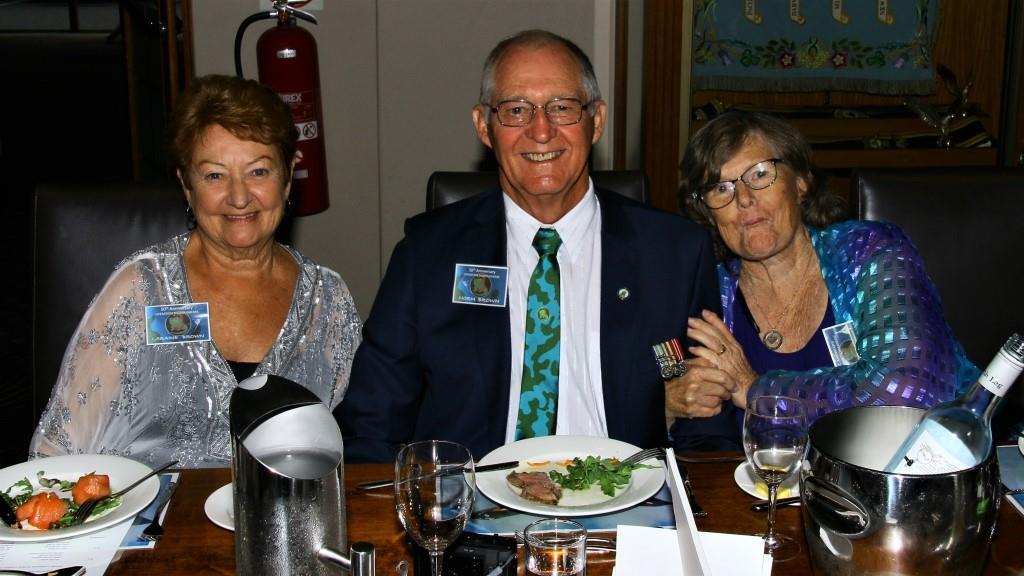 Laraine and Norm Brown, Christine Farr.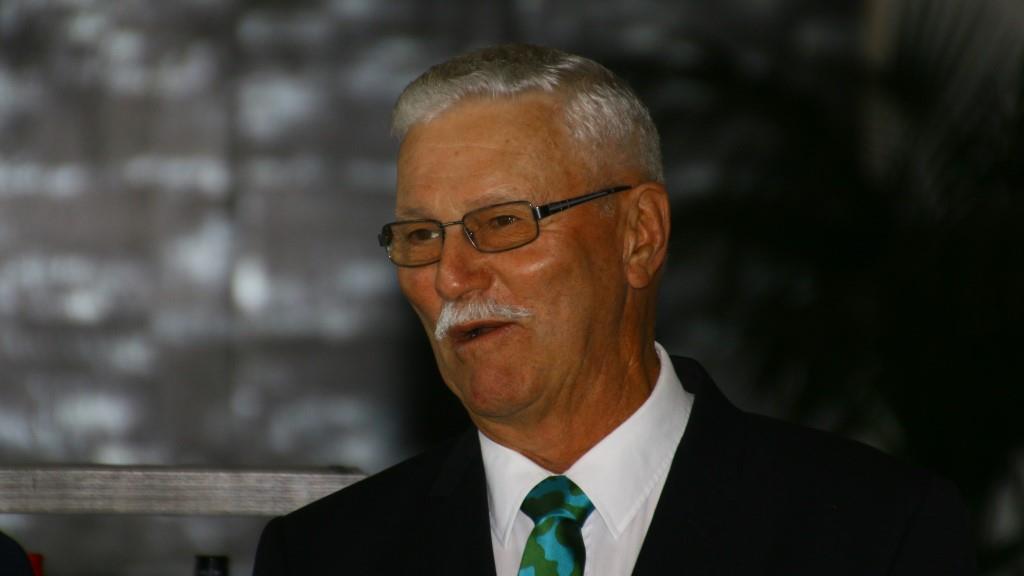 Les Harrison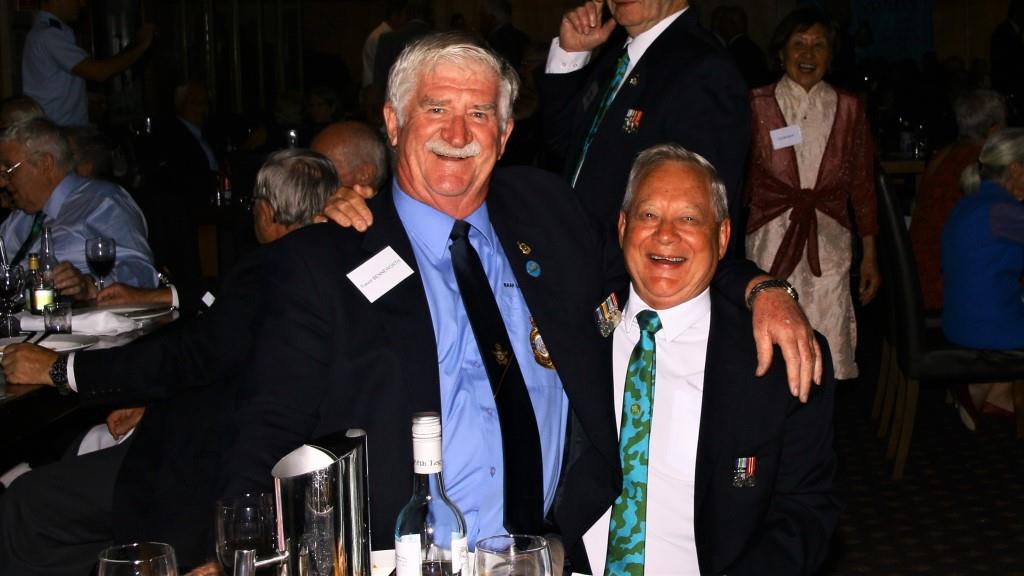 TB and Phil Witts.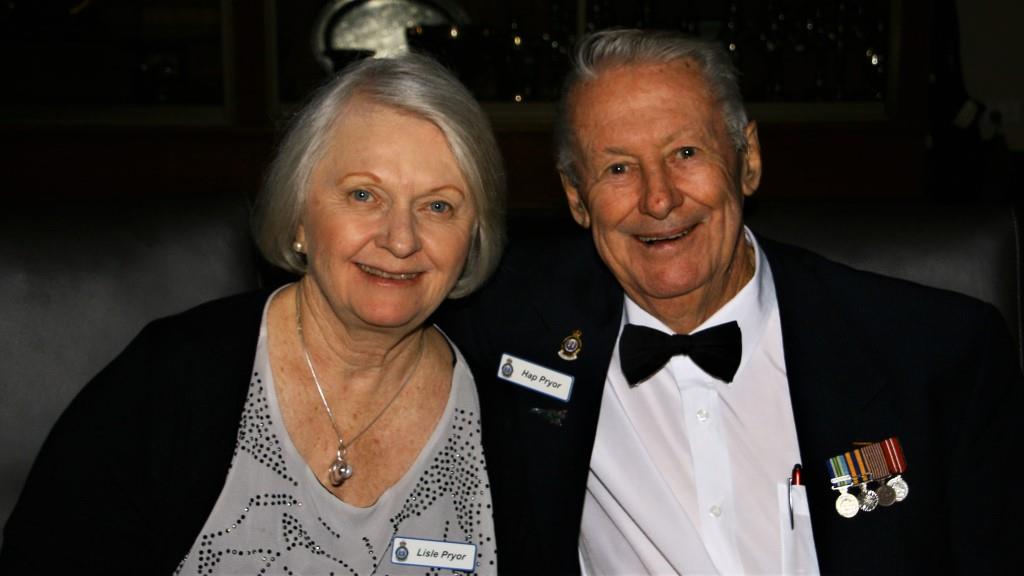 Lisle and Hap Pryor.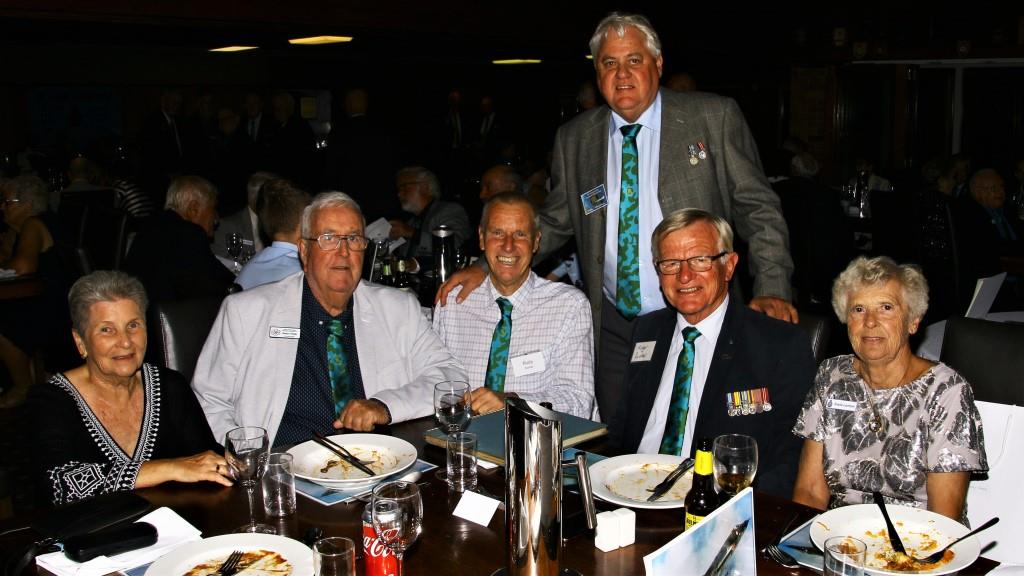 Seated: Leslie and Shane O'Reilly, Rudi Zomer, Roger Reeder, Sheila Lanham,
Standing: Mal Hugall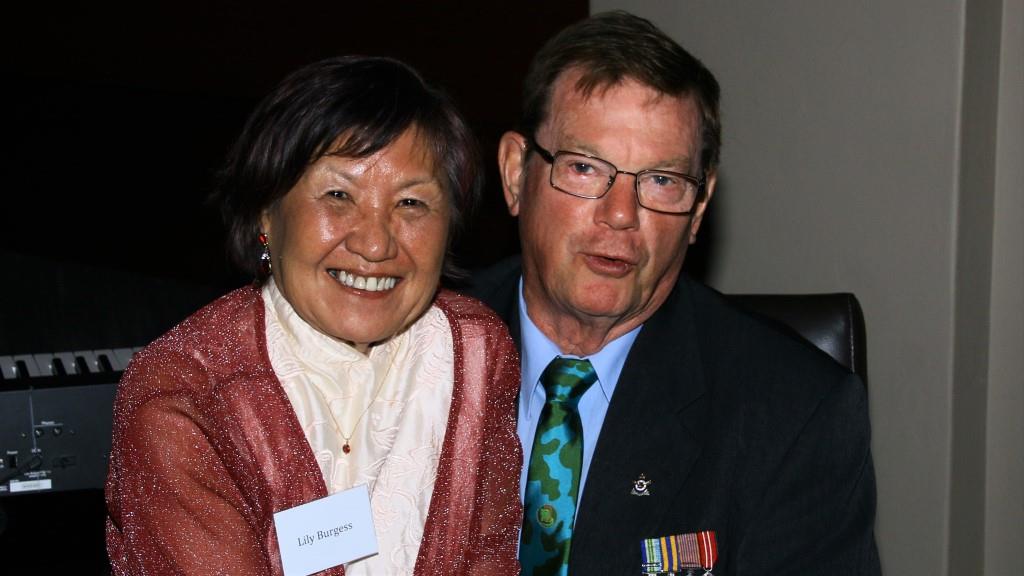 Lily and Brian Burgess.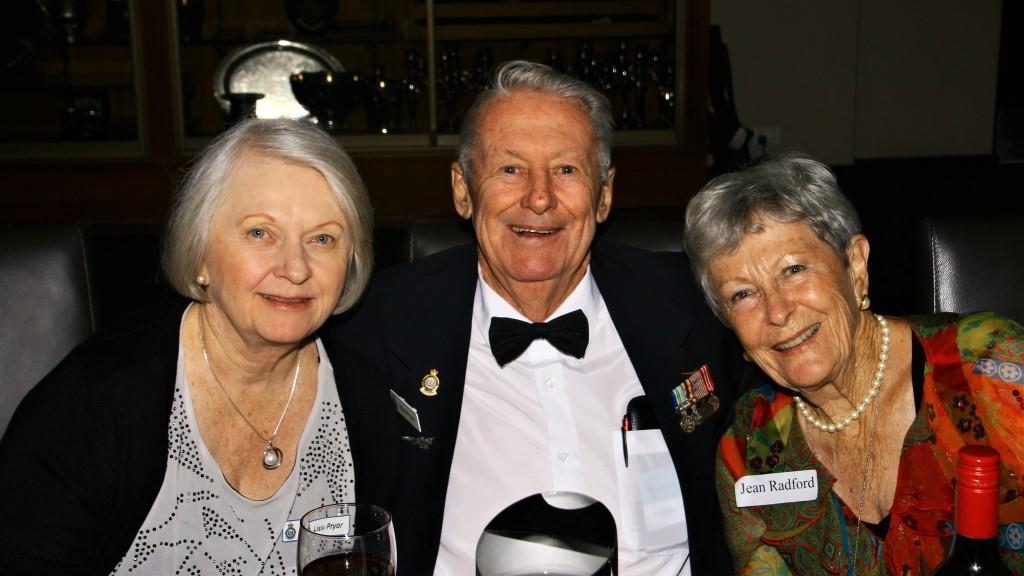 Lisle and Hap Pryor, Jean Radford.
I ordered a chicken and an egg through eBay. I'll let you know!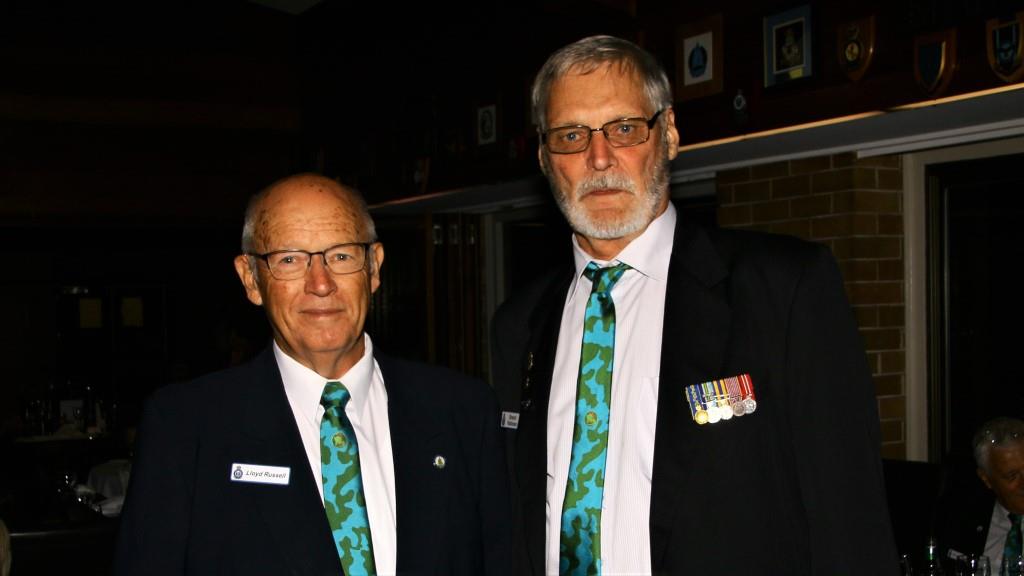 Lloyd Russell, Stretch Robinson.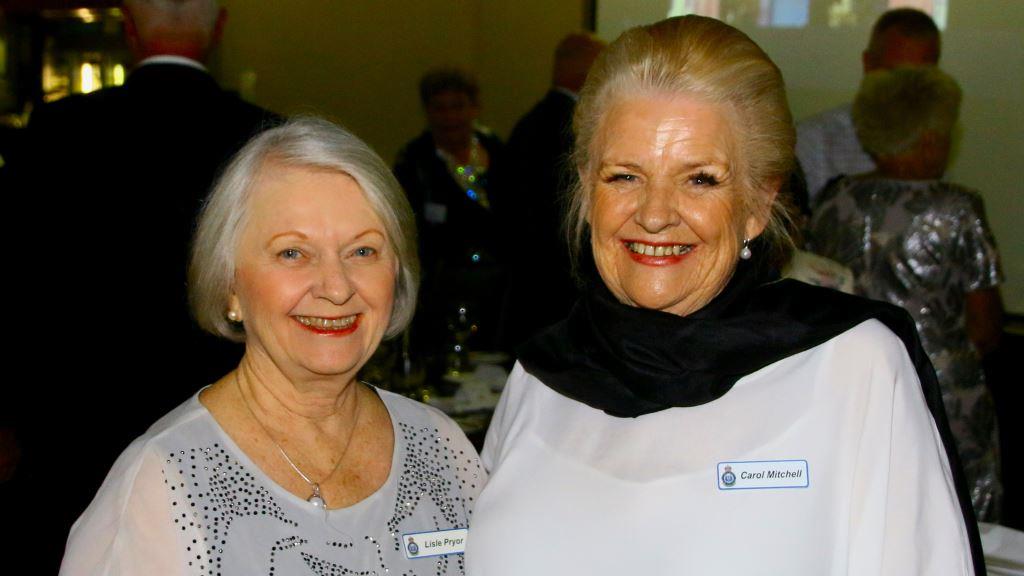 Lisle Pryor, Carol Mitchell.
Mandy and Harry Howard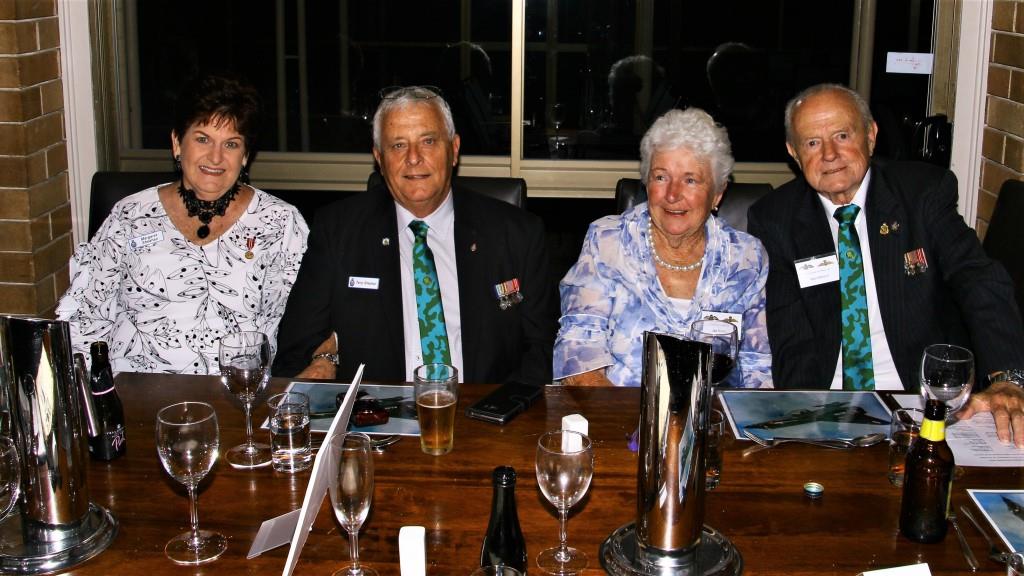 Margaret and Terry Sheahan, Jan and Ken Moore.
Not to brag, but I just went into another room and actually remembered why I went there.
It was the toilet – but still…….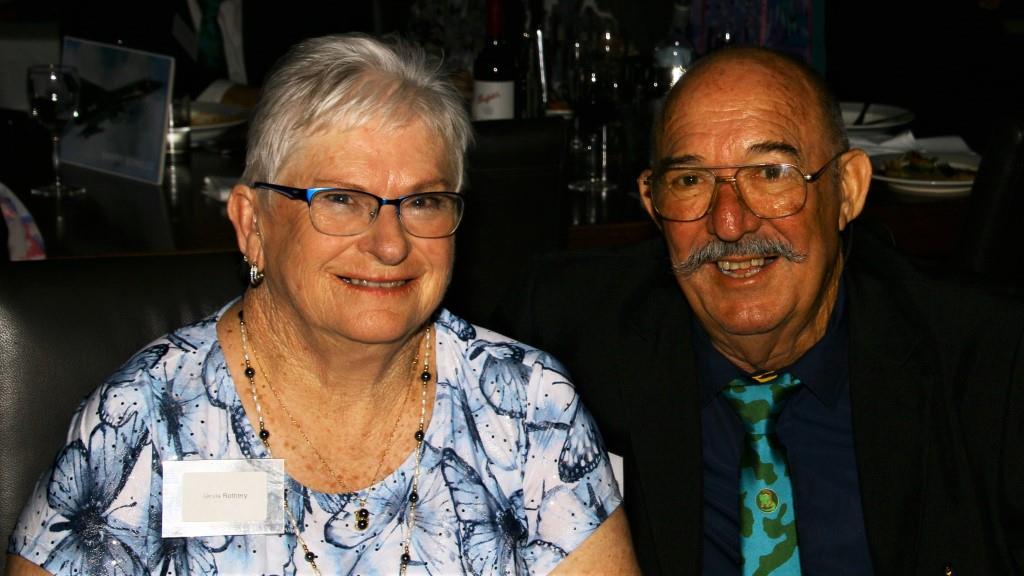 Nevis and Neil Rothery.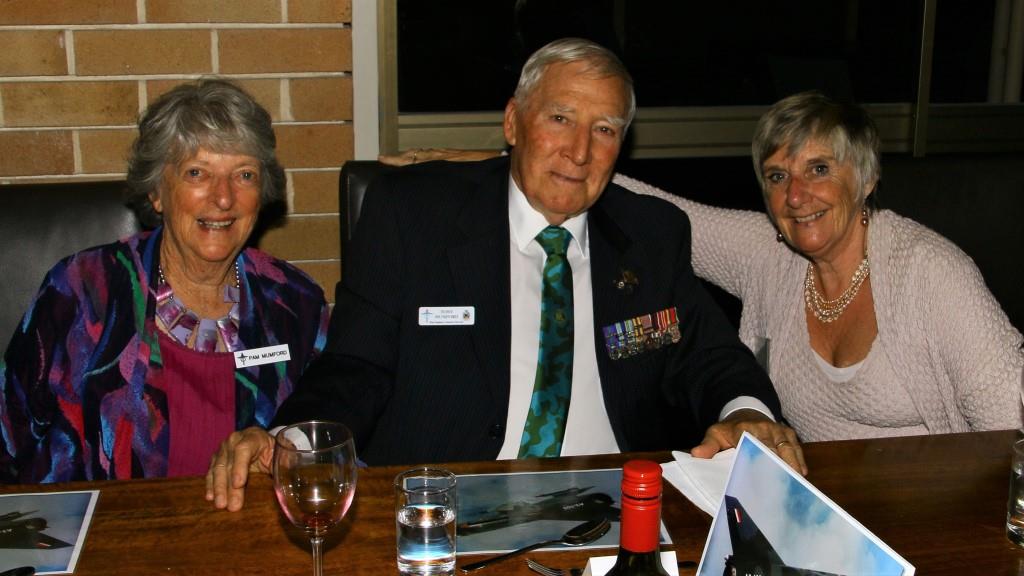 Pam and Tony Mumford, Barbara Proudman.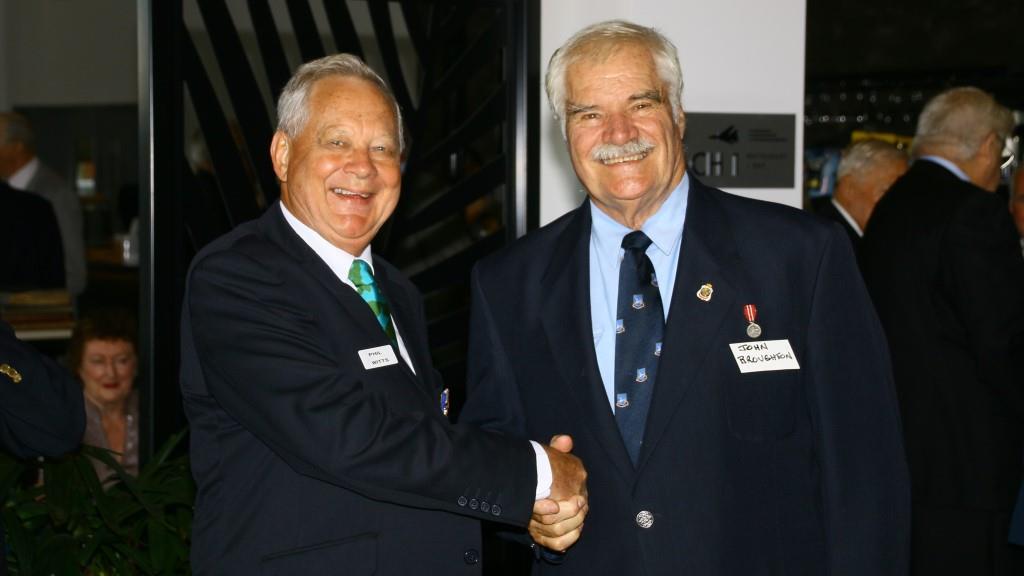 Phil Witts, John Broughton.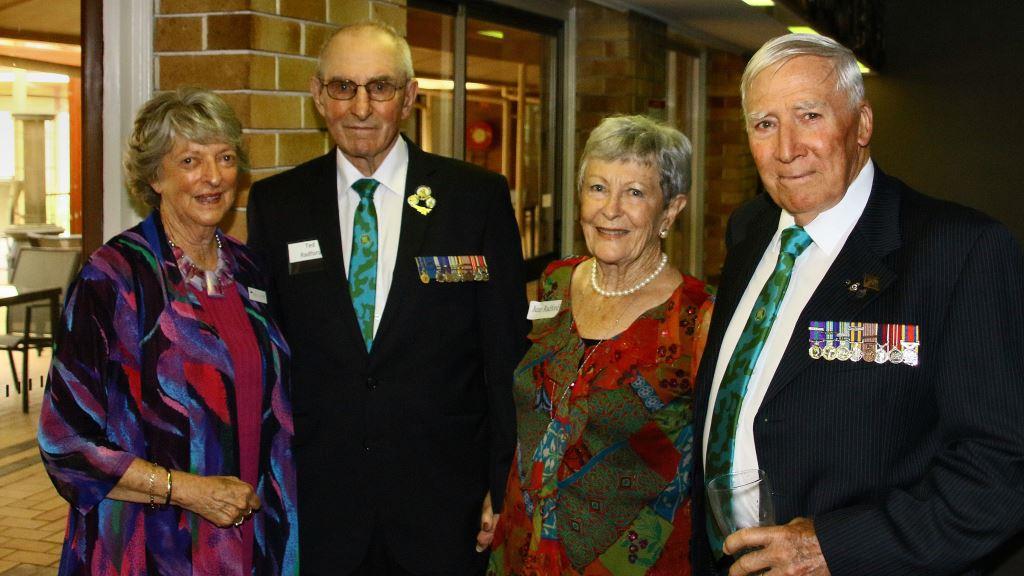 Pam Mumford, Ted and Jean Radford, Tony Mumford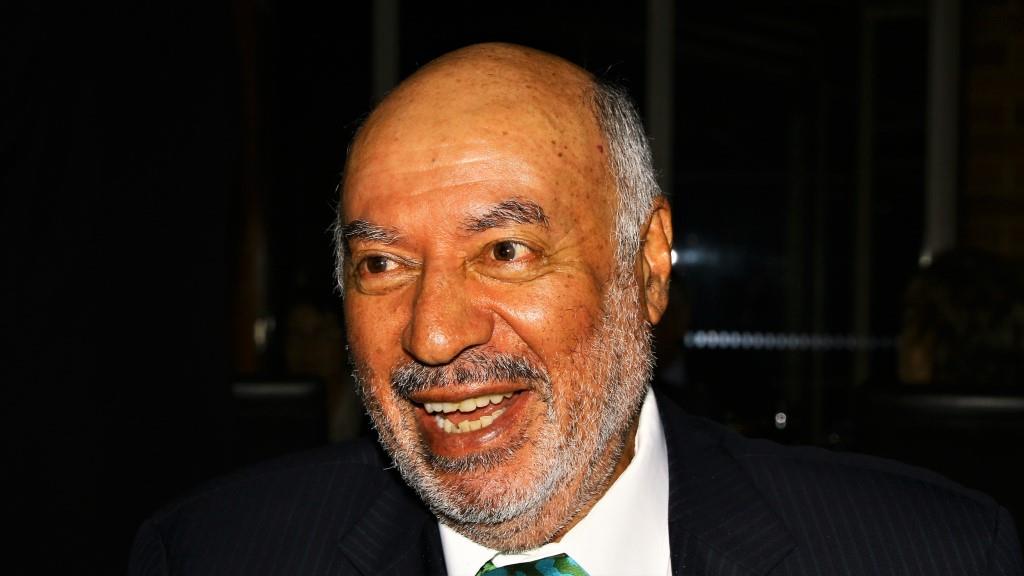 Ray Hart.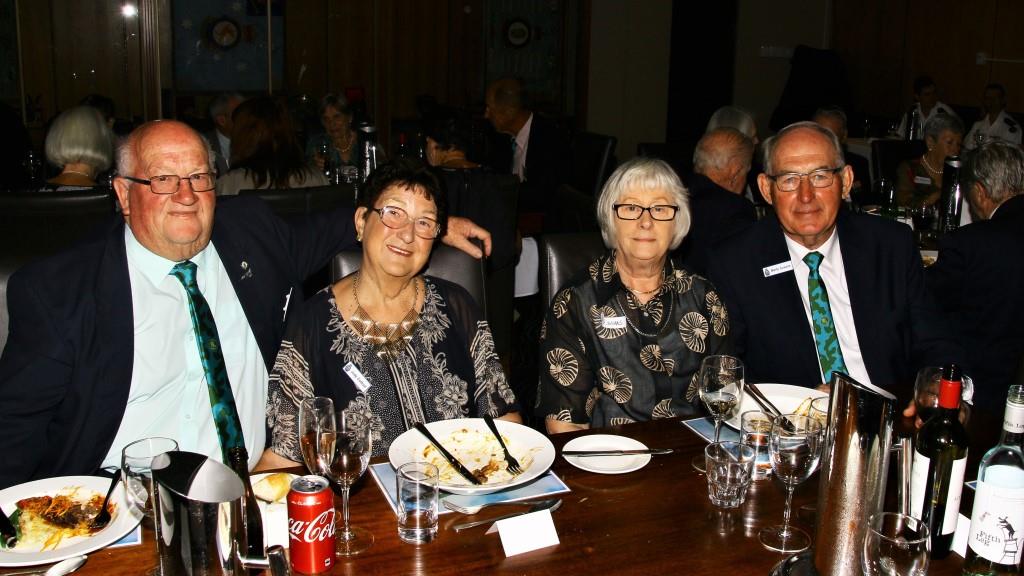 Robert and Judy Cottrell, Valerie and Martin Susans.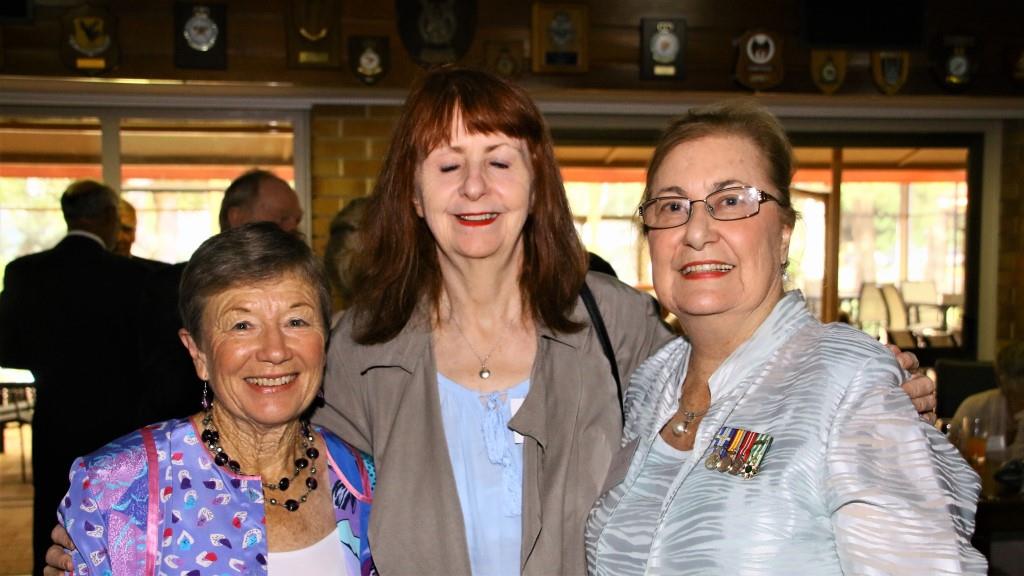 Sandy Chapelow, Danielle Steckis, Carolyn Tolty.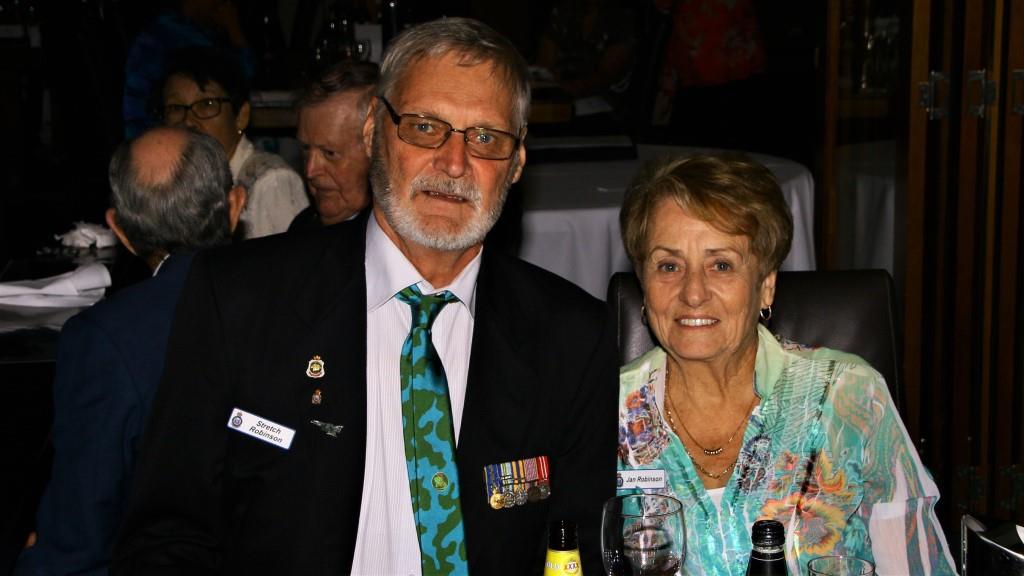 Stretch and Jan Robinson.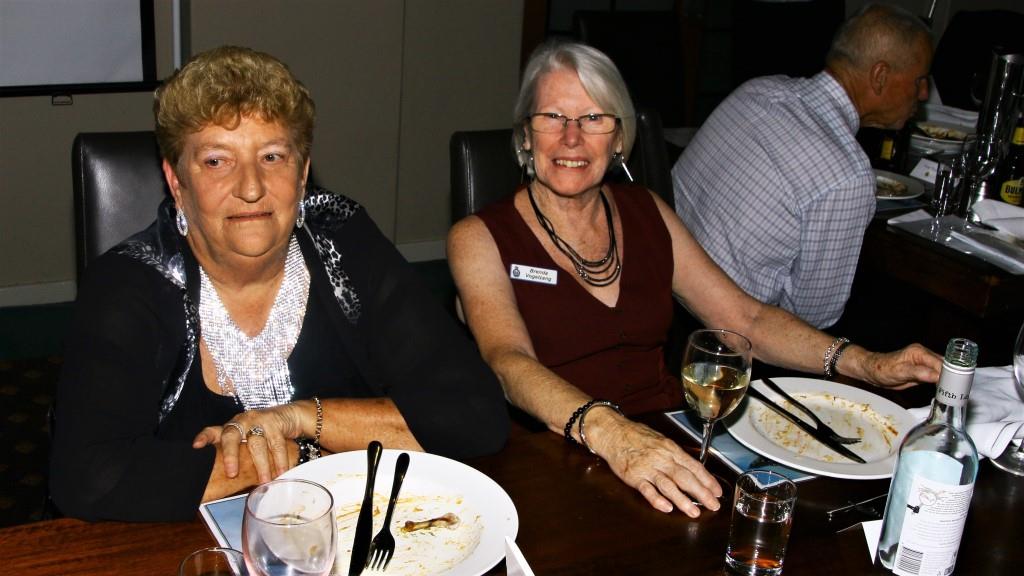 Sue Whebell, Brenda Vogelzang.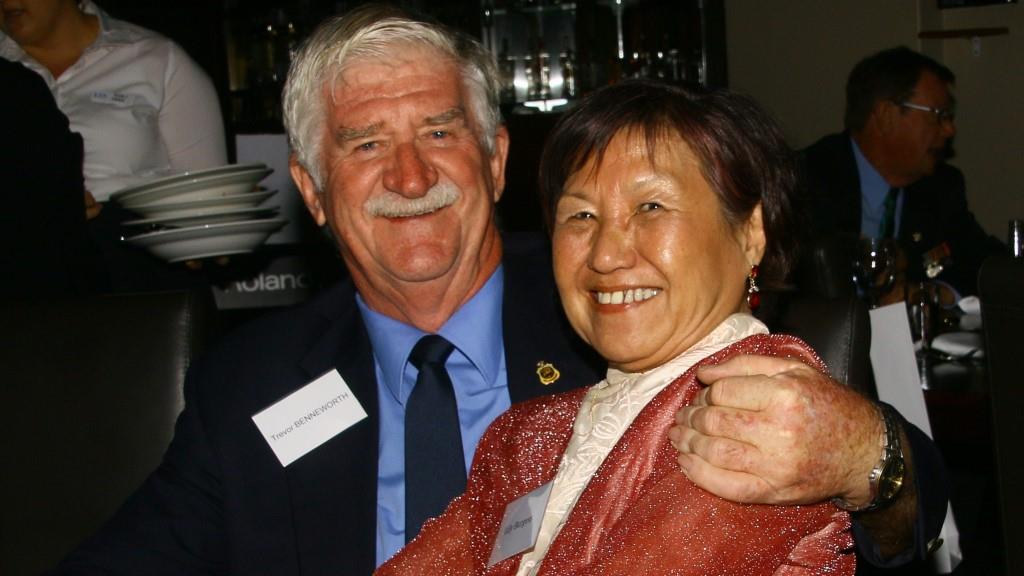 TB and Lily Burgess.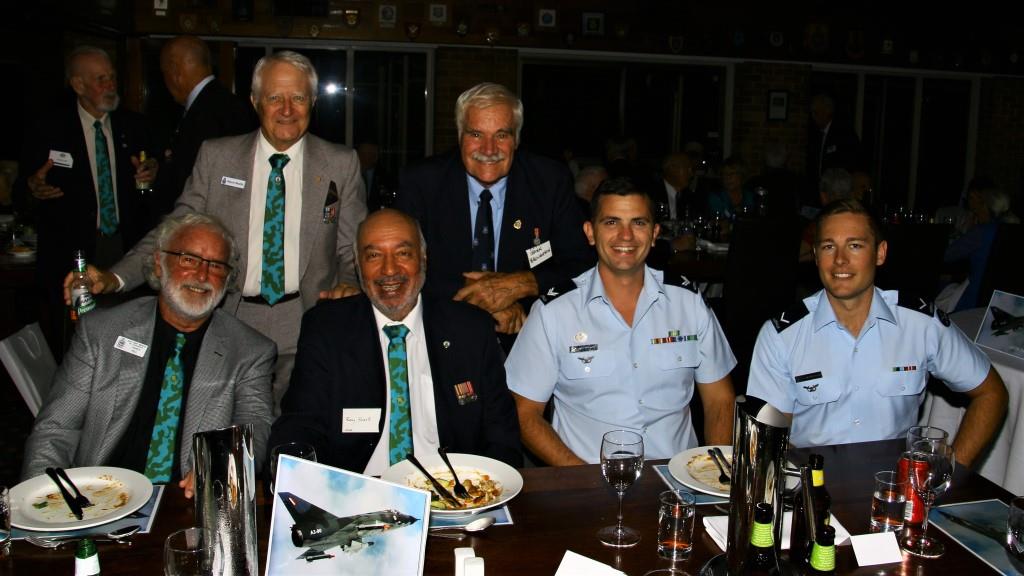 Seated: Terry Hill, Ray Hart, Johnathan Geer, Alex Van Val Kenburg,
Standing: Wayne Beattie, John Broughton.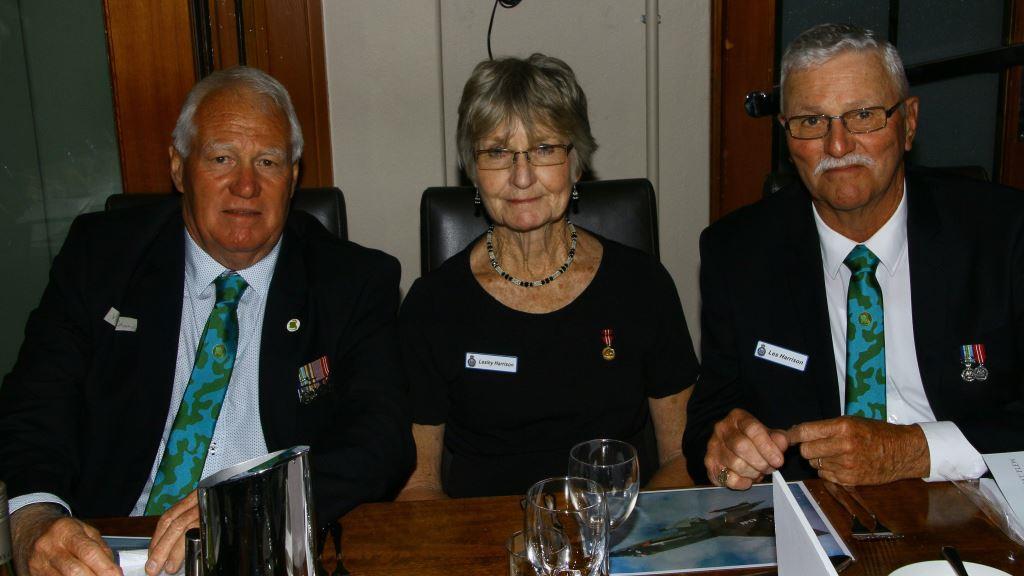 Victor Edwards, Lesley and Les Harrison.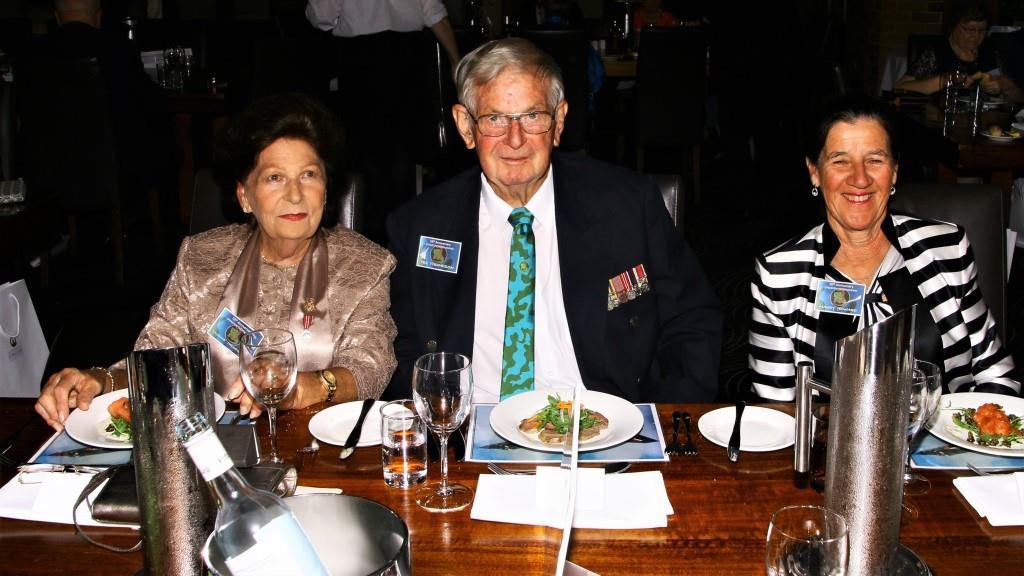 Yvonne and Tex Thompson, Mandy Howard.
It was then time to get all the different musterings together for group photos. WOD Pryor gave the orders and it was done!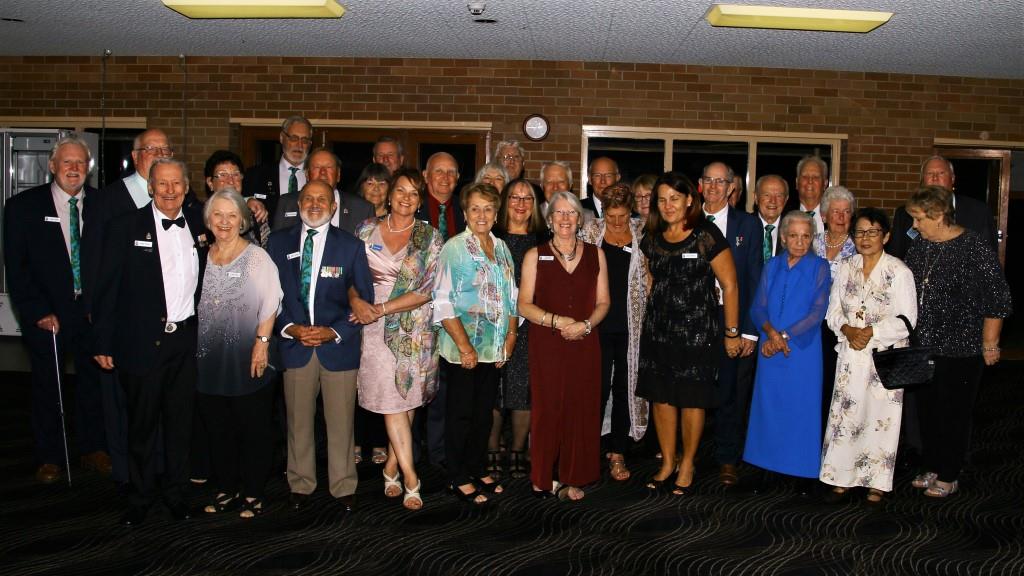 Framies with their ladies.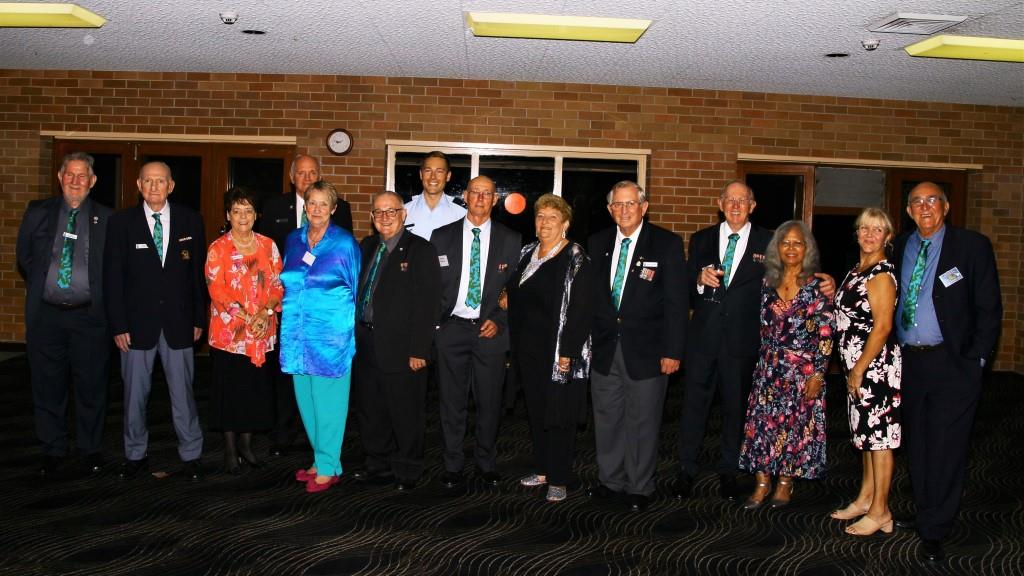 Gunnies with their ladies.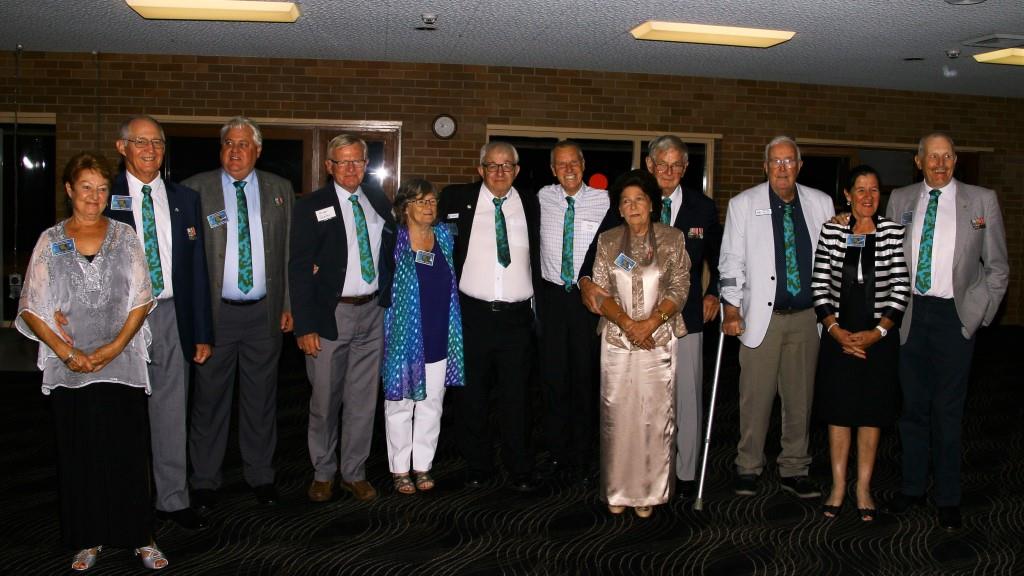 Clock winders with their ladies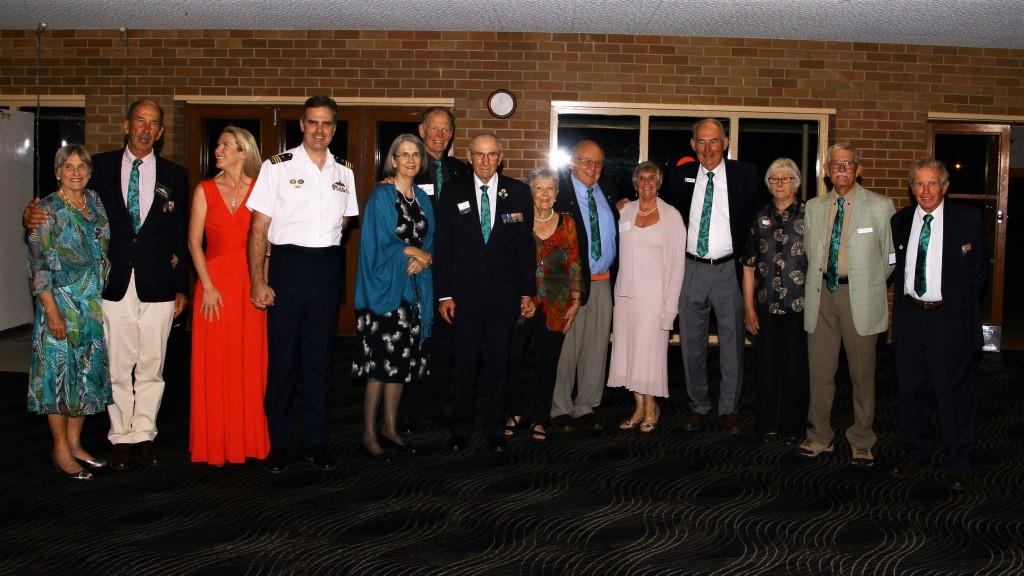 Pilots with their ladies.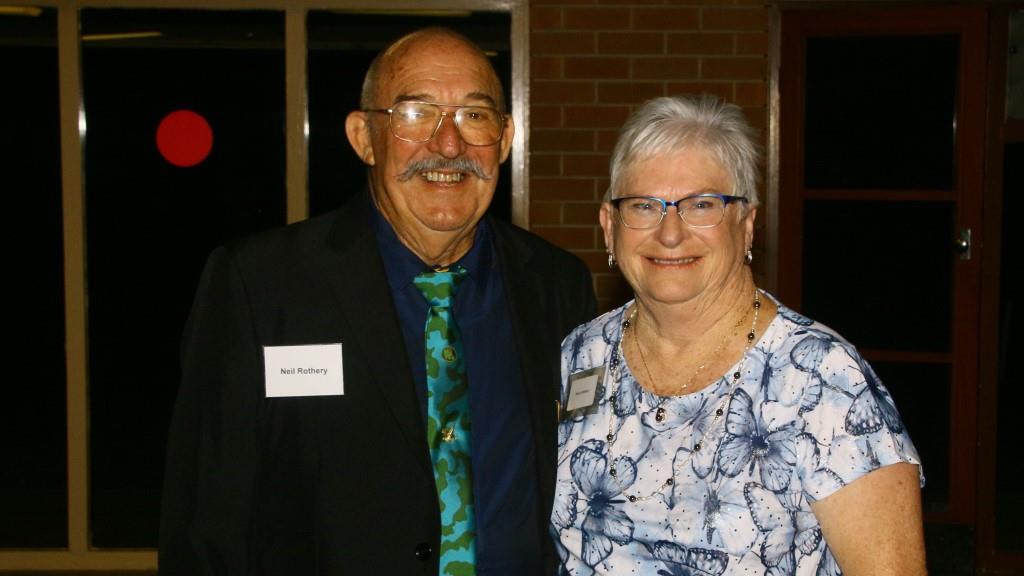 Parachute packer with his lady.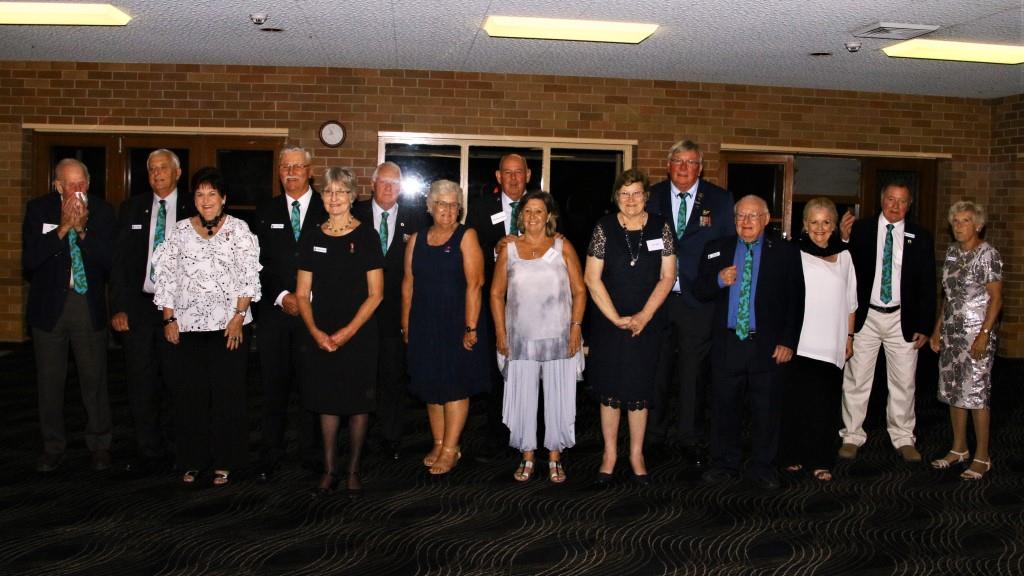 Sumpies with their ladies.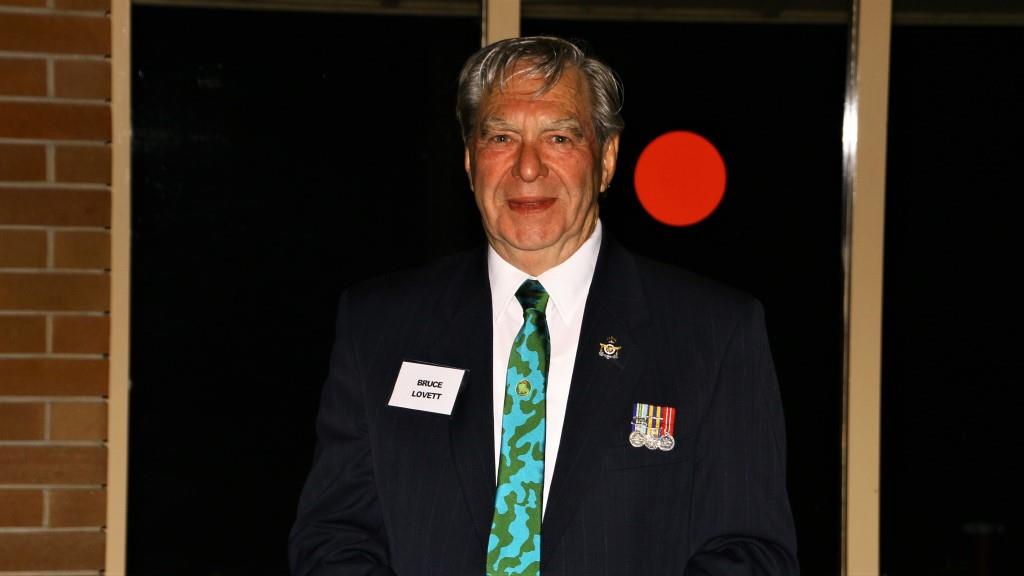 General Fitters – Bruce Lovett, on his Pat Malone.
And finally, but definitely the most important, Crystal Crackers with their ladies.
You can watch some video of the day's activities below.
You can see Sunday's aircraft inspection and the barbecue NEXT PAGE.
Nothing makes me feel so old as having to scroll way down to find my year of birth.