Following the end of hostilities, the squadron was engaged briefly in mail transport duties before being withdrawn to the United Kingdom in early 1919. It was disbanded in February and over the course of the next couple of months its personnel were repatriated back to Australia. Casualties amounted to 32 killed and 23 wounded, of which the majority were aircrew; the squadron lost 11 aircraft during the war.
In 1925, the squadron was re-formed as part of the fledgling independent Royal Australian Air Force. It was was based initially at Point Cook and then at Richmond, operating a variety of aircraft including S.E.5As, DH.9s, Westland Wapitis and Hawker Demons. Upon the outbreak of World War II, the squadron was one of 12 permanent RAAF squadrons and it was assigned to the 6th Division as an army co-operation squadron when it was deployed to the Middle East in mid-1940.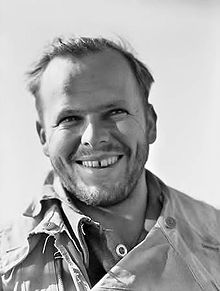 After deploying from Australia without its aircraft the unit sailed to Egypt. The squadron first saw action in late 1940, operating obsolete Gloster Gladiator biplane fighters against the Italian Regia Aeronautica which it encountered while conducting reconnaissance and ground attack sorties. It also operated some Westland Lysanders and Gloster Gauntlets, before briefly being converted to Hawker Hurricanes and then flew P-40 Tomahawks and Kittyhawks from 1941, often engaging in intense air battles with the German Luftwaffe, as well as Vichy French pilots during the Syria–Lebanon campaign.
3 Squadron's longest-serving commanding officer (CO) during the war was Squadron Leader Bobby Gibbes, whose tour lasted from February 1942 to April 1943. Gibbes was replaced by Squadron Leader Brian Eaton, who led the unit until February 1944. 3 Squadron took part in the Allied invasions of Sicily and Italy. It re-equipped with P-51 Mustangs in November 1944 and continued to operate in Italy and Yugoslavia until the end of the European war in May 1945.
3 Squadron's record of 25,663 operational flight hours and 217.5 enemy aircraft destroyed made it the highest-scoring RAAF fighter squadron.
At the end of the war, No. 3 Squadron returned to Australia and disbanded at Point Cook on 30 July 1946. It was re-formed at Fairbairn in Canberra in early 1948 when No. 4 Squadron RAAF was renumbered as No. 3 Squadron. Equipped with Mustangs, CAC Wirraways and Austers, the squadron served briefly as a tactical reconnaissance and close support squadron before disbanding again in 1953. The squadron re-formed on 1 March 1956 at Williamtown. It operated CA-27 Sabres out of Butterworth, from 1958 engaging in warlike operations associated with the Malayan Emergency and Konfrontasi.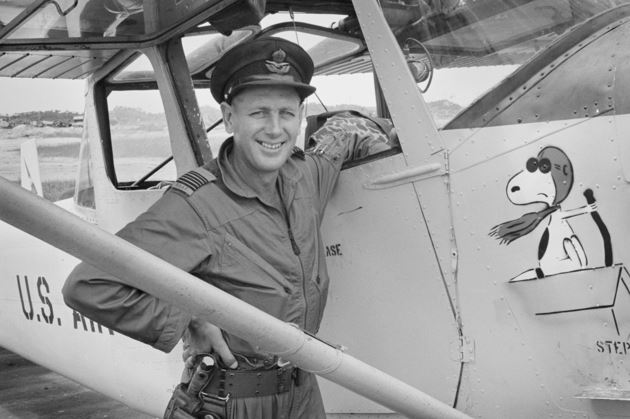 As Australian involvement in the Vietnam War intensified, 3 Squadron returned to Australia and re-equipped with Mirage IIIO fighters at Williamtown in 1967. The CO, Wing Commander Vance Drummond (right), was killed during air combat manoeuvres at No. 2 Operational Conversion Unit in May. He was succeeded by Wing Commander Jake Newham (later Chief of the Air Staff). After training in air-to-air and air-to-ground roles, the squadron deployed to Butterworth in February 1969, detachments were also deployed to RAF Tengah and Paya Lebar Air Base. During this period, the aircraft became known as "lizards", in reference to their camouflage paint scheme and low altitude operations. The frill neck lizard was adopted as an informal squadron insignia.
After 15 years deployed to Malaysia, 3 Squadron returned to Williamtown and after transferring aircraft and personnel to No. 79 Squadron, on 29 August 1986 No. 3 Squadron became the first operational RAAF unit to receive F/A-18 Hornets.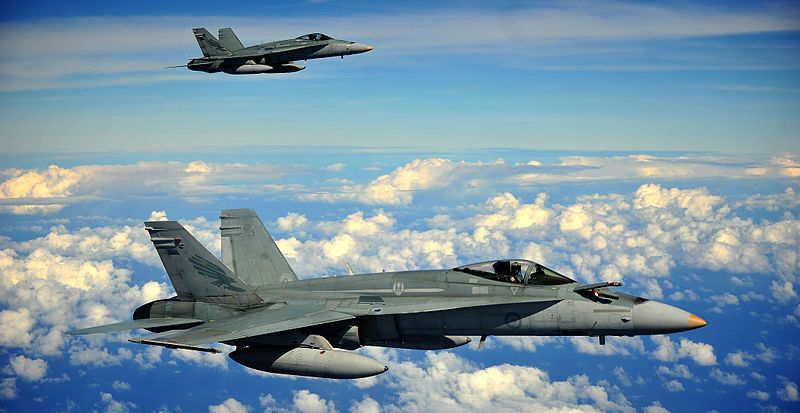 In February 2002, during the Afghanistan War, elements of 3 Squadron were deployed to Diego Garcia, in the Indian Ocean, to relieve 77 Squadron, providing air defence for the Coalition base there. 3 Squadron personnel also participated in Operation Falconer. In April 2016, 3 Squadron deployed to the Middle East during Operation Okra as part of the military intervention against ISIL, taking over from 77 Squadron.
On 8 December 2017, 3 Squadron ceased F/A-18 flight operations, followed by the disbandment of the squadron on the 14th December 2017 and subsequent re-establishment of the squadron at Luke AFB in Arizona. All of its Hornets and most of its personnel were transferred to 77 Squadron. In February 2018, 3 Squadron began to be equipped with Lockheed Martin F-35 Lightning IIs.
3 Squadron has operated the following aircraft:
· Royal Aircraft Factory R.E.8 (1917–1918)

· Gloster Gauntlet, Gloster Gladiator, Westland Lysander (August 1940 – January 1941)

· Hawker Hurricane (January–May 1941)

· P-40 Tomahawk/Kittyhawk (May 1941 – November 1944)

· P-51D Mustang (November 1944 – July 1946)

· CAC Sabre (1956–1967)

· Mirage III (1967–1986)

· F/A-18 Hornet (August 1986 – December 2017)

· F-35A Lightning II (2018 – current)