Allan "Casa" Casalegno.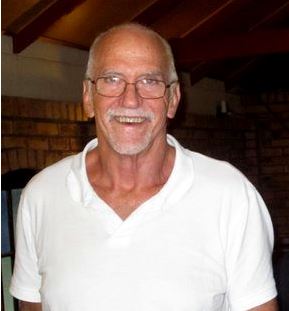 Brendan Godwin told us the sad news of the passing of Allan Casalegno who died of a cardiac arrest on Saturday afternoon (20 July) whilst walking his dog with friends on Sunshine Beach near Noosa. Allan arrived at 114 MCRU Amberley in 1972 via 3CRU to do the display course.
After he left the RAAF he worked for Tandem Computers which had a number of name changes over the years, but ended up being Hewlett-Packard. Casa actually got redundancy twice from them, the first time in Adelaide, then they put him back on in Brisbane, and he was made redundant there a few years ago.
His passing was quite unexpected; he had a couple of stents around his heart and had had a pacemaker fitted about a month before, but after that he told a couple of people it was the best he had felt for ages. He was extremely fit, in fact he had climbed Mount Tibrogargan (one of the Glass House Mountains) only two weeks beforehand.
Allan's Memorial was held on Monday 29th July at Castaway Beach on the Sunshine Coast.
Henry Monkhouse.
John Sambrooks advises John Henry Monkhouse from the Eighth Apprentice Intake (7 Armament) left us at 1.30am on Thursday 8th August at the age of 81. Unfortunately, towards the end he was in bad shape but stoic to the end. He wished to go.
The family held a private cremation but held a "Good Bye to John" gathering at The Caboolture RSL on Saturday 24th August 2019. Just a little get together to say hooroo, John didn't want a big fuss.
Graham McDonaugh
Alyn Hawkes advises that Graham McDonaugh passed away on the 19th July 2019, aged 70, he had been suffering from pancreatic cancer for a number of years. He lived in Melbourne, had joined the RAAF in 1969 and served for 6 years. His funeral was held at the Joyce Chapel in Fawkner, a Melbourne suburb, on the 30th July.
Sorry, no further details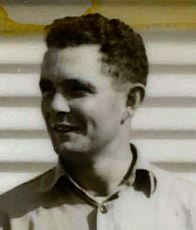 Ryland E Gill
Peter Blair-Hickman advises that Ryland "Gilly" Gill, a Navy Midshipman and a fellow member off his pilot's course (No 36), passed away at home on the 19th August. Peter said Ryland's son, Warren, had rung and advised him of his father's passing.
Gilly had been living in Cairns.
Christian Bennett.
Ernie Gimm advises the death of Christian Bennett, who lost his life as the result of a motorcycle accident. He was 71 years old. Christian's funeral was held at the Norwood Crematorium Chapel ACT, on the 30th of August.
Chris served 27 years full time in the RAAF and another 15 years in the Reserve. He retired as a Wing Commander. He had only just completed his Law Degree and exposed aspects of the DFRDB saga not previously considered by anyone else. We will miss his very valuable contribution to our cause. May our dear friend rest in peace.
Tony Montgomery.
Fred Gosbee advises the passing of Tony Montgomery. He says "I would like to advise Funeral Notice in the Blue Mountains Gazette which recorded the death of Tony Montgomery, 9 Apprentice Course, at the Wesley Hospital in Brisbane on the 20th July, 2019. Last time I spoke to Tony he was going to QLD. to be with a daughter whilst continuing his cancer treatment. At the end of March I rang Wally Hull, 9 Apprentice Course, to see if he was aware of the DFRDB review. Daughter Karen answered the phone and advised Wally had passed away that morning.
9 Course started at Frognall in March 1955 with 42 members and finished at Ballarat in 1958 with 30 members however that number has now diminished significantly.
Brian Kevin Constable
Tina Ramsay wrote: "I am writing to inform you of some very sad new for our family and friends. My father Brian Kevin Constable (12/12/47) passed away on 20/8/19, aged 71 years. You may also know him as Bryan or BC. He had your association details in his files so I thought he would have wanted us to let you know. His funeral was held at the Creek Memorial Gardens, Albany Creek Road, Bridgeman Downs (Qld) on Wednesday 4th Sept at 10.30am."
Brian was on 2TMT at Laverton in 1967/68 after which he spent a lot of time in Darwin.
Fred Romeyn
Doug Mepham advises the passing of Fred Romeyn who served with 35 Sqn in Viet Nam from April 1970 to Apr 1971. Fred was a framie and was born in August 1948 in Holland.
Fred passed away peacefully at the Mater Hospital in Townsville on the 2nd Sept 2019 and his funeral was held in Townsville on Wednesday the 11th September, 2019. He was 71 years old.
Anthony "Ned" Kelly
John McDougal advises the passing of Anthony 'Ned' Kelly on the 17th September 2018. Ned was an Apprentice on No. 14 Appy course. (January 1960). He passed away from cancer at age 74. He was laid to rest on Tuesday 25 September at Ross Funerals and Crematorium at Hervey Bay, QLD. Ned was very quick witted and popular with all his course mates. He served as a Corporal Framie with 2 Squadron in Ubon from June 1965 to Nov 65, then Vietnam from May 1969 to May 1970.
Bob McInnes.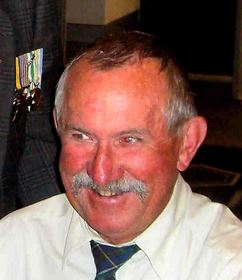 We have only just learned that Robert "Bob" McInnes, who was president of the Caloundra RSL sub-branch, suffered a fatal stroke last year.
Heather Christie, secretary of the RSL sub branch said Bob was a lovable larrikin who always had time for everyone no matter who they were. "I called him Mr Have-a-chat," she said. "He took a genuine interest in everybody no matter the age, male or female. He always told jokes even though he told them terribly."
Bob served in the Air Force from 1963 – 1969 as a ClkA and spent time in Malaysia during the Vietnam war.
Described as a country boy at heart, the 76-year-old was well-known within the community for his devotion to the well-being of veterans and others suffering within the community. He had recently being working on a partnership that gave the families of patients at Dove's Cottage free gym membership at the RSL. "He thought the families should have a place to let off steam," Mrs Christie said. "Bob comes up with some wonderful ideas he's just that kind of man."
Bob was the one who brought the Iroquois helicopter to its place of pride at the RSL gardens. "He always referred to that helicopter project as his greatest accomplishment."
I knew Bob and you wouldn't meet a nicer bloke in a day's march – tb. Very sad!
Peter Clemence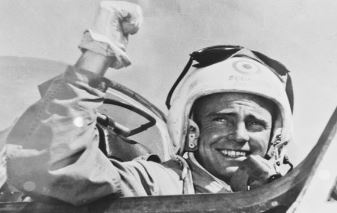 Peter joined the RAAF in 1942, was shipped off to England but didn't see any action. He was repatriated back to Australia, spent 4 years as an Air traffic Controller then it was back to flying duties on the Lincolns. In 1953 he converted to Mustangs and Vampires and was posted to Korea.
After he returned to Australia, he was posted to the RAAF's Antarctic Flight after which it was off to Williamtown then Butterworth. After Butterworth, it was Canberra and onto helicopters and in 1967 he retired from the Air Force.
What followed was more trips to Antarctica, this time flying helicopters. Peter died on the 18th June 2019 after living an adventurous life. You can read some of it HERE.
Dennis "Ned" Kelly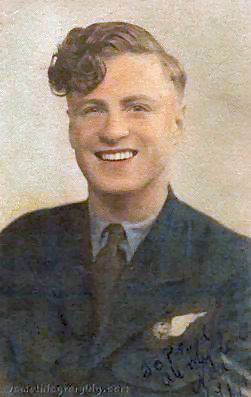 Noel Hadfield advises that Dennis Kelly passed away on the afternoon of the 8th September. Dennis grew up in Australia and joined the Royal Australian Air Force aged 19. He flew operations as a wireless operator / air gunner with 467 Squadron during WW2.
Returning from his 30th and final bombing mission over France in July 1944, a German night fighter attacked, the rear gunner was killed, the pilot also died. Dennis Kelly and the others had to bail out or die. His is a remarkable story of survival and evaded capture with assistance of the French resistance. He was the recipient of the French Legion of Honour.
HERE is a link to one of the interviews he has given.
Faye Connors.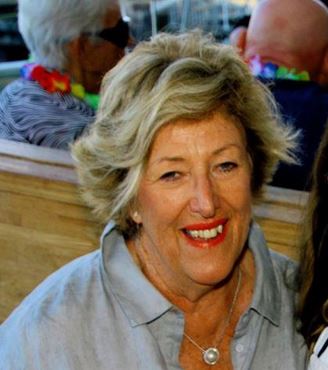 The Imperial Avior Club of Australasia advises the sad news that Faye Connors, wife of "Chuck" Connors, RAAF Caribou pilot, lost her battle with pancreatic cancer in the Wesley Hospital Brisbane on Saturday morning, 28th September, 2019, having been diagnosed at the end of April. She suffered no pain throughout and her family was with her at her bedside.
Faye's request was for a private family cremation and there will be a celebration of her life at a later date to be arranged.
Faye was well known and loved throughout the Avior community and we all send our condolences to Chuck and his family, who have suffered a grievous loss.