Australian Defence Force Retirees Association.
DFRDB Update, July 2019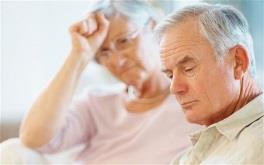 Most of you will aware that the Commonwealth Ombudsman's investigation into the administration of the DFRDB scheme with respect to commutation is in progress. But we are not waiting idly for the outcome.
We have continued to pursue the Minister on the narrow terms of reference of the Ombudsman's investigation and received this Response from the Minister's Chief of Staff. The key statement in which is:
"There are currently no plans for further investigation into the overall design of the DFRDB Scheme."
In an Article, The Albury Border Mail - 20 July 2019, there is THIS quote from a spokeswoman from the Minister's office:
"The government consulted with the Ex-Service Organizations Roundtable to develop the terms of reference for the ombudsman's inquiry. The public had the opportunity to provide input, this has now closed and the Ombudsman will consider this information as part of the investigation."
A blatant cop-out.
On a separate front, Christian Bennett had been investigating and established from the Commonwealth Superannuation Corporation (CSC) that the DFRDB scheme is in fact a Trust with the following trustee structure:
A Commonwealth entity created by legislation in 2011.

Corporate Governance is provided by CSC Board.

Directors are nominated by stakeholders, i.e.;

* The Minister of Finance, who nominates the Chair person and 5 Directors,

The President of Australian Council of Trade Unions, who nominates 3 Directors and

The Chief of Deference Force who nominates 2 Directors. Directors can serve multiple terms and tenure is limited to 9 years.
This is a matter of serious concern, because making the CSC and the Department of Finance responsible for protecting DFRDB members' interests is akin to putting Dracula in charge of the blood bank.
This and the Terms of Reference for a wider reaching inquiry will be raised by Kel Ryan, National President, Defence Force Welfare Association, at an upcoming meeting with the Hon Darren Chester, Minister for Veterans and Defence Personnel.
We intend to keep you informed of developments on the DFRDB front. You will realise there is a level of confusion within Minister Chester's department and we don't know who to believe. Three different opinions of what is going on, I will leave it up to each of you to draw your own conclusions. I have asked the Minister for a retraction of the misleading comments in the Border Mail article, should I ever receive one it will be distributed.
The National President of DFWA, Kel Ryan will be meeting with Minister Chester within the next couple of weeks and hopefully we will circulate another Update then. Let there be no doubt we are being heard.
We will be circulating to ESO's a very well researched document on some legal aspects of our claims, should any individual require a copy please contact me. The paper is 15 pages of very interesting research.
More details when we have mapped out our strategy.
DFRDB Update - September 2019
Our apologies for not issuing an Update last month. We were waiting for an Update from the Commonwealth Ombudsman which did not emerge. However, as some of you may already be aware, the Ombudsman has now posted an Update on his web site.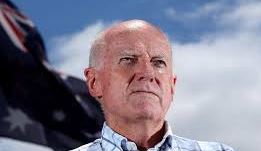 On 25 July 2019, the President of the Defence Force Welfare Association issued a Report of Meeting with Minister for Veterans Affairs and Ombudsman, (click HERE to read it). In his report, Kel Ryan (right) intimates that an incorporated ADSO should be the single point of contact between ex-service organizations and the Minister on all ex-service concerns.
Click HERE to read our reply to this.
As is apparent from our reply, we are not happy with the position we have been placed in by ADSO's collaboration on DFRDB with the Minister at the Ex-Service Organisation Round Table (ESORT) and we will make those views known to our representatives in the Parliament. The charter for ESORT does not include Military Superannuation and, in fact, it is more akin to workers compensation and war graves, both being very worthy objectives. We believe there must be a dedicated representative group to take Military Superannuation issues to the Minister.
Recently Herb and I attended Christian Bennett's funeral in Canberra. Christian who became involved with our cause only within the past year, was a champion of the underdog. His insight into both DFRDB and DVA concerns, his passion and sheer effort on behalf of his fellow ex-service men and women should not be underestimated or forgotten.
Throughout Chris's life he lived by two guiding principles;
"Maintain the Passion" and

"When you're right you've got to fight".
We will keep these principles firmly in our minds.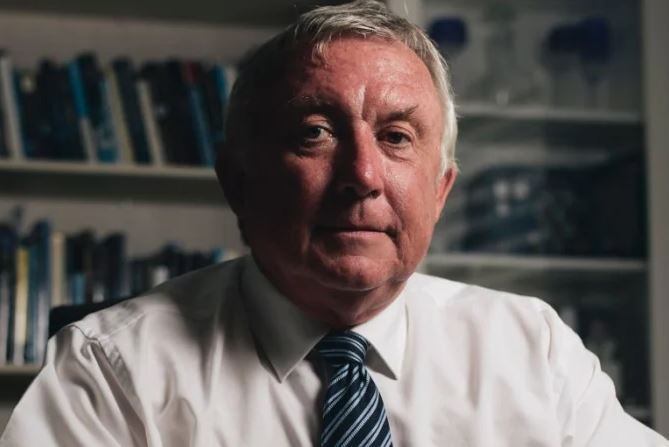 At the funeral, we were fortunate to meet Christian's legal mentor, Alan Anforth, (right) a leading Barrister who has already advocated on behalf of a number of ex-service members. Alan expressed a willingness to help us with our cause. He warned us to not expect too much from the Ombudsman's 'own motion' inquiry. His advice is that we should mount a test case through the Administrative Appeals Tribunal, however, the grounds for a challenge must be clearly thought through and we must avoid the grounds on which past challenges have failed.
While we could initiate an action on relatively short notice, we are obliged to await the outcome of the Ombudsman's investigation.
So, at this point it is 'hurry up and wait'.
Finally, we are considering incorporating the ADFRA to ensure our personal assets are not exposed as a result of any legal action. With the exception of web site development, Herb and I have so far met all costs associated with the conduct of this campaign. We are not seeking any reimbursement, however, if we find the need to incorporate we may have to seek a small donation of say $2 from each registered member to cover the cost of incorporation and the photocopying, travel etc. that will be required to mount an AAT case.
Please continue to distribute our Updates as far and wide as possible because we are still only reaching a relatively small proportion of all DFRDB members.
Remember Chris Bennett's motto.
Regards,
Jim and Herb
The nice thing about being senile is you can hide your own Easter eggs
and have fun finding them.
Friday. 23 April 2021 to Monday. 26 April 2021
The 100th Anniversary of the formation of the Royal Australian Air Force is on the 31 March 2021, therefore the Wagga Reunion committee has decided to hold an Apprentice Reunion in Wagga on the above dates in April 2021.
Proposed Program
Friday 23 April, 2021

Informal gathering at The Range Function Centre, 306 Copland St. Wagga

Saturday 24 April 2021

Temora Aviation Museum, Temora Airport (being ANZAC weekend and the 100th Anniversary, the Saturday should be a flying day, (o be confirmed)

Evening for individual Intakes to hold private gatherings

Sunday 25 April 2021

Dawn Services at RAAF Wagga, Kapooka and Victory Memorial Gardens.

ANZAC Day March through Wagga, step off at 10.30am followed by service in the Victory Memorial Gardens.

Monday. 26 April 2021

Sit down evening function at The Range Function Centre. 306 Copland St, Wagga.
As the Budget has not been finalised a costing cannot be prepared at this time. Registrations will be sought closer to the events. Please pass on to any other former RAAF Apprentice who may be interested
| | |
| --- | --- |
| The 2020 Reunion of RAAF Ex-Apprentices will be held at the Transcontinental Hotel, on the corner of George and Roma Sts, Brisbane, on Saturday the 22nd February. | |