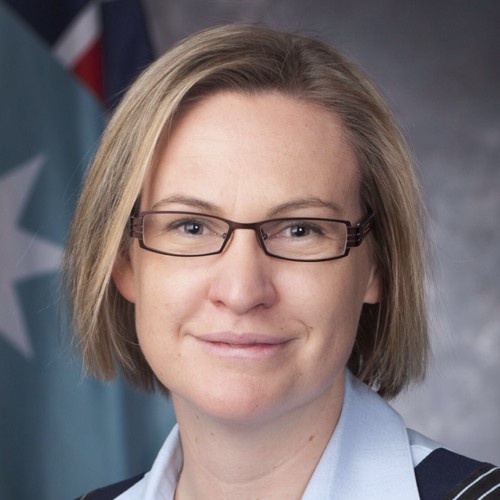 My first 10years in Air Force (described in the last edition) were filled with amazing opportunities.
But in 2006 I posted to Canberra and was immediately struck down with depression. After several years of travelling constantly for work I came to believe I was the worst mother in the world. My four year old would follow me to take the bin out to the road on garbage day, just to make sure I was coming back. And unfortunately, this message, that I was a poor mother because my Air Force career took me away from home, was also passed to me by a number of "well-meaning" others outside of Air Force.
It was like I was at the crossroad of a generational expectation of mothers. I had been brought up to be told I could have it all – family and career - and was adjusting to the realisation that "all" was possible, but probably not at the same time. I was struggling with identity, with what it meant to be an Air Force Officer and a parent of two children. Despite my best intentions, I was jealous of male colleagues who could work long hours and go home to their wife who had organised everything; while I went home to help with homework, clean up and cook dinner. I found myself pregnant with my third and decided it was perhaps time to take stock and a year off to be away from work.
That year away was exactly what I needed. Time to be a mum all day, walk the kids to school and work out how this modern concept of the working mum would actually be achieved. At the end of the year I was selected for an exchange posting to Washington DC, in operations and international law at the Pentagon. And I was ready to be back.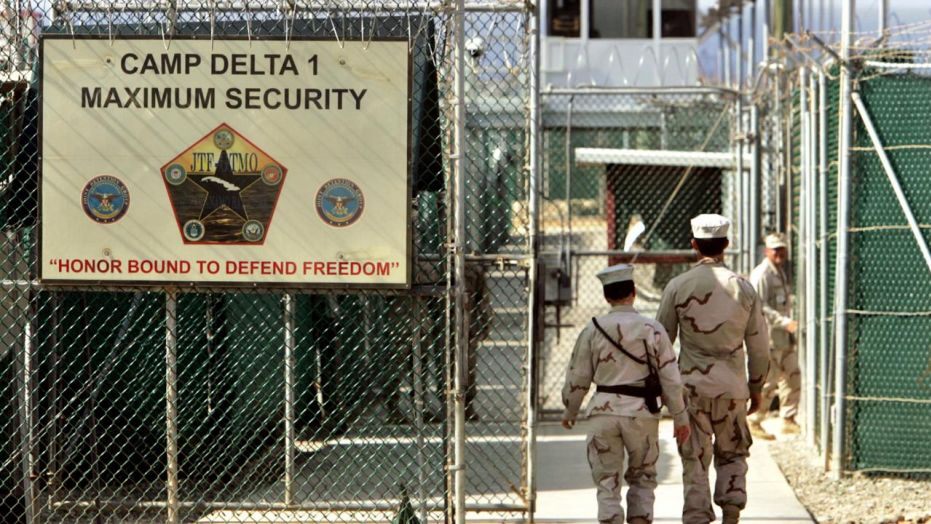 Now the Pentagon is not as glamorous as it sounds; essentially it is a 1950s office building, but I was so appreciative of the opportunity to work with such a large Air Force – with 1500 lawyers compared to our 40. They had low expectations for my work and it was very satisfactory to show that we Australians could absolutely hold our own with our US colleagues. My most memorable work was on the closure of the Guantanamo Bay detention facility and on the legal ways to cut off the funding to terrorism via the opium trade.
I arrived back in Australia in 2010, when the military justice system was in crisis. The High Court had decided that the Australian Military Court was unconstitutional. I worked for 12mths on a proposal for a replacement criminal court that would be constitutional; but, as happens in Canberra, there was an election and it was not to be. Instead I moved on to work towards a set of national ethical rules for ADF lawyers as well as a new pay scale that recognised both generalist lawyers and those with specific expertise.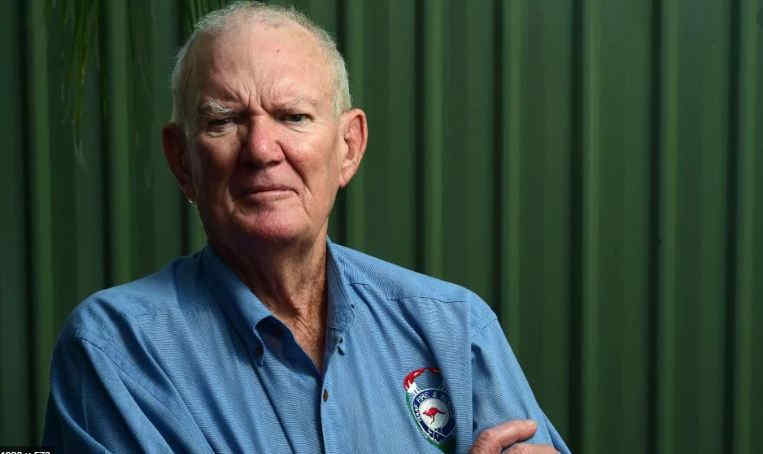 In 2012 I was selected to work in Air Force Headquarters as the legal advisor to the Chief and Deputy Chief of Air Force. This was a really interesting role. It was at this time that I became aware of the work of Pat Mildren (right) and the RAAF Firefighters Association and their fight for recognition of the conditions under which they worked in the 1950s - 1980s (see HERE). I spent a lot of hours researching veterans benefits and the difficulties associated with conducting health studies of small groups.
I travelled to Afghanistan for a month for some specialist work, ensuring that our detention centre was compliant with International Humanitarian Law and that workplace accidents were properly investigated. I travelled to Tarin Kowt, Khandahar and Kabul. There I worked with a local translator who had just become a father to a baby girl. He explained to me that his wife was illiterate, but his hope from all of this was that his daughter would be given the opportunity to go to school.
For me the years I spent in Air Force Headquarters were the best of my career to date. I worked with an amazing team of people who were absolutely focused on achieving the best for Air Force. And we had a lot of fun. One enduring memory was the bemused look of CAF, AIRMSHL Leo Davies, when we were contacted by a lady from an Eastern European country who was convinced she had been conversing with him on social media and was going to marry him?? Sure enough, on investigation, someone had stolen his image and set up a fake account to rip off this poor lady.
At the other extreme, during this period Defence was embarking on a restorative engagement program. This was an opportunity for senior Defence personnel to meet with victims of historical abuse in the ADF, hear their experience and apologise on behalf of the Air Force. I took part in four restorative engagements with former Air Force members who were victims of terrible abuse, and they were each difficult and emotional experiences.
In 2017 I was appointed to Command, as the Commandant RAAF College at RAAF Base Wagga. While Command is a special experience for everyone, I was especially proud and grateful as I was the first legal officer ever given this opportunity. It is also not too common for the senior officer to be female and at my first few events with the Wagga Wagga RSL I was the source of some confusion. I was mortified when one wife turned to her elderly veteran husband with the comment: "Look she has more medals than you!"