Although it was a while ago now, we can remember our youth, it was a time of rebellion, it was a time to buck authority, a time to try new and dangerous things, we all did it, we're all hard-wired to do it and long may it be so.
We all did things without thinking of the consequences, we hung onto buses while riding our bikes, we piled a dozen people into a car and headed for the beach, we leapt off cliffs into deep water, we tossed rocks onto someone's roof, we blew up letter boxes with crackers, all silly things and all things that we wouldn't dare or even think of doing after we had a few years on. In nearly all instances it was a case of follow the leader, someone would suggest something then we all did it. It's called peer pressure. In the recent protest the leaders were the left leaning teachers egged on by the left leaning press, mainly the ABC. We reckon if we were their age, we'd probably be in it too.
We wouldn't mind betting though, that a vast majority of the kids that took part in the protest wouldn't give it a minute's thought after they had a few years under their belts. In a lot of cases the old NIMBY effect was very evident, I'm alright but I want you to change. My SUV, my phone, my air-conditioned house – they are alright, you've got to change yours.
Have a look at THIS.
We're also wondering what the thinking is behind all this as anything Australia does will not make the slightest difference to the way the world is changing. It's a bit like King Canute, he couldn't stop the tide, neither can we affect the change in climate. Like the tide, the climate has been changing since time immemorial and until God calls time, it will continue to so do.
Have a look at THIS and THIS too.
And don't believe all that you hear about CO2 being the cause of it all – see HERE
But there's this
Planet is getting hotter, oceans rising quicker and glaciers melting faster: UN
Global warming is already eroding Earth's ecosystem in ways that will release misery on a global scale if it is not mitigated soon, a landmark UN report has revealed. The past five years were the hottest since global temperature records began, the report, compiled by the world's leading scientists for the United Nations Climate Action Summit, revealed.
It comes as Australia's Energy Minister Angus Taylor has shrugged off climate rally concerns, saying the country is on track to deliver its 2020 target.
The report stressed the need for immediate action to rein in out-of-control emissions, noting that the average global surface temperature for the past five years has been 1.1 degrees Celsius above pre-industrial baseline levels. For context, the Paris Agreement's goal is to limit the increase to 1.5 degrees Celsius above pre-industrial levels. Not only are we experiencing unprecedented levels of warming, but our oceans have risen at an accelerated pace and the world's glaciers have melted more quickly in the same period than any time on record.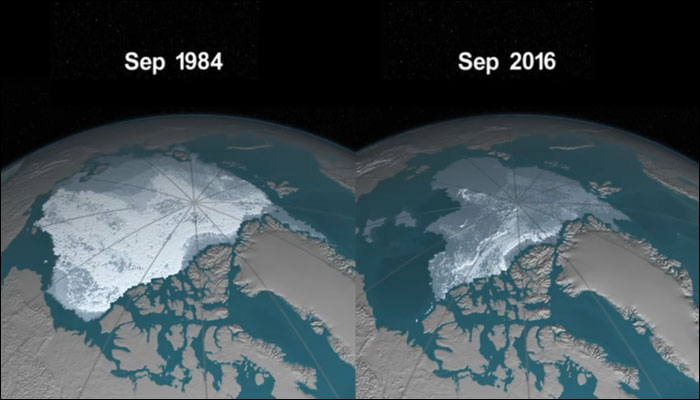 "Overall, the amount of ice lost annually from the Antarctic ice sheet increased at least six-fold between 1979 and 2017," it reads. "The observed rate of global mean sea-level rise accelerated from 3.04 millimetres per year during the period 1997 to 2006 to approximately 4 millimetres per year during the period 2007 to 2016." The report concluded that across the globe, countries and communities must overhaul how they produce, distribute and consume almost everything to avoid the worsening environmental and economic disaster. It called on governments to urgently heed these warnings and act to significantly reduce their countries emissions.
Dr Pep Canadell, the executive director of the Global Carbon Project and a contributing author of the report, called the findings "sobering". "This new assessment is another sobering reminder of the critical state of the climate crisis and a call on governments, businesses and civic society to act more determinedly and aggressively in reducing greenhouse gases emissions," he said.
"How many climate records does it take to accept the unprecedented nature of what we are living and to act upon it?"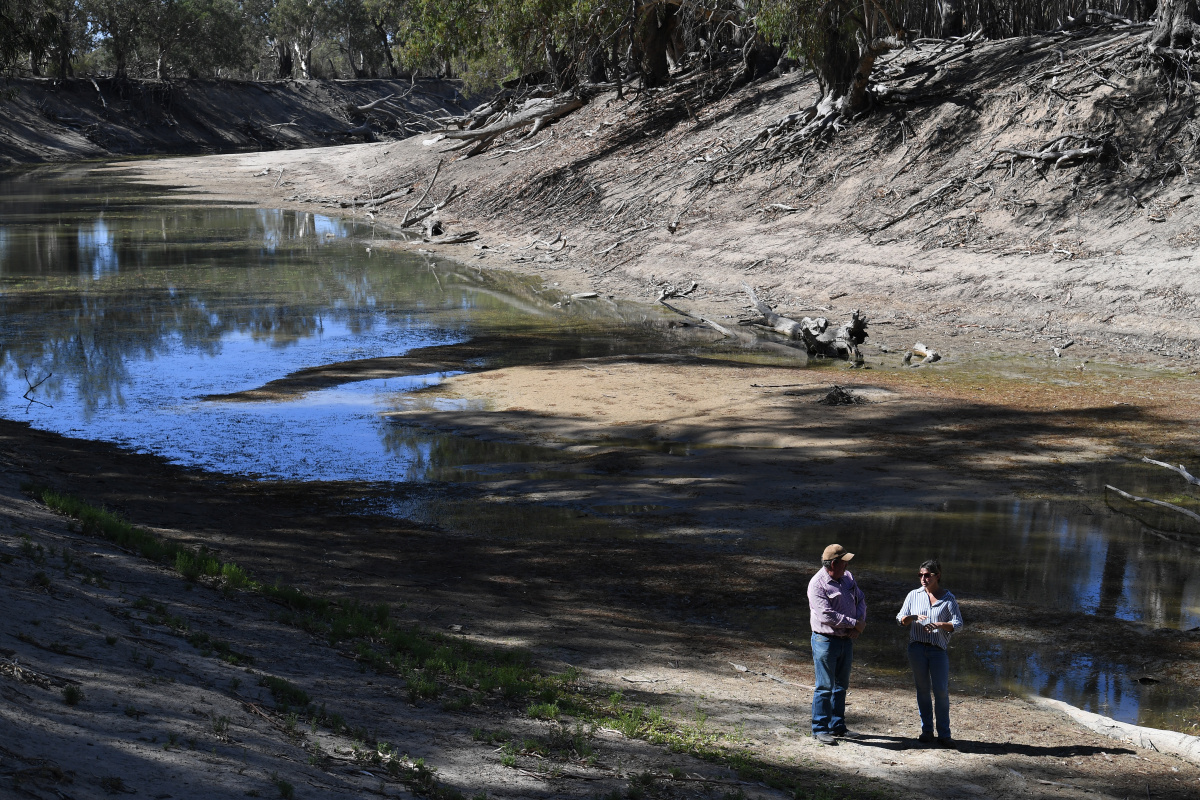 The report names and shames Australia as being one of the world's highest emitters per capita. "The highest-per-capita emissions are found in the USA, Australia and top oil producers such as Saudi Arabia," it reads. "Despite extraordinary growth in renewable energy over the past decade, the global energy system is still dominated by fossil fuel sources. "The annual increase in global energy use is greater than the increase in renewable energy, meaning fossil fuel use and CO² emissions continue to grow."
Australia plays a large part in the global fossil fuel industry, being the world's third-largest exporter and the largest among the OCED countries. Despite this, the minister for reducing Australia's pollution levels has shrugged off calls for stronger climate action. Speaking to Insiders on Sunday, Mr Taylor said the nation was on track to reduce greenhouse emissions in line with the Paris target, which is a 26 to 28 per cent reduction on 2005 levels by 2030. "We entered into a commitment under Kyoto for 2020, which we will beat by 367 million tonnes," he said.
But many have disputed this claim, saying Australia is not on track to meet the target, which, they argue, is insufficient anyway. "The Paris targets are themselves hopelessly inadequate," said Dr Jon Symons, senior lecturer in politics and international relations at Macquarie University. "Even if fully implemented, global emissions would actually be higher in 2030 than today. "Australia's political debate seems entirely disconnected from the scientific realities captured in the report.
"It is not only that the Morrison government lacks effective mitigation policies, it is failing to honour even some of its key promises."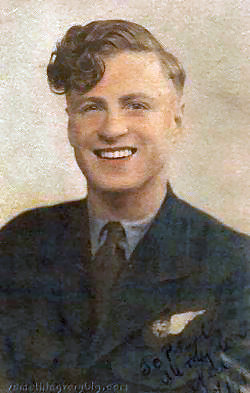 David Graham advises that Ned Kelly passed away recently. He grew up in Australia and joined the Air Force aged 19. He flew operations as a wireless operator/air gunner with 467 Squadron during WW2.
Returning from his 30th and final bombing mission over France in July 1944, a German night fighter attacked, the rear gunner was killed, the pilot also died. Dennis Kelly and the others had to bail out or die. His is a remarkable story of survival and evaded capture with assistance of the French resistance. He was the recipient of the French Legion of Honour.
Click HERE to read an interview taken with Denis some years ago and click the pic below to watch a video below done by the ABC showing Denis on return to France to visit some of the places in which he spent time during WW2 and to say "Thank you!"..
Electric cars are simply a carbon con.
The carbon efficiency of electric vehicles has been greatly exaggerated and Labor's pre-election pitch of radical energy reforms can finally be exposed as a flurry of multi-billion-dollar bullets narrowly missing the arteries of Australian industries.
Bill Shorten was quick to blame his election defeat on the public being too stupid. Too easily manipulated by the "corporate leviathans," as he put it. This writer would pose that Australians were far smarter than Mr Shorten gave them credit for. And those voters abandoned him after he failed repeatedly to give coherent economic projections on his policies. "This issue about 'give us one number' … I don't think that's possible to do," he said during the first leaders' debate.