Veterans Home Care Program.
Misleading information being circulated
DVA has become aware of emails circulating within the veteran community that contain inaccurate information related to the Veterans Home Care (VHC) Program.
The VHC Program provides access to low level services to assist eligible Department of Veterans' Affairs (DVA) clients to remain independent in their homes. Eligible DVA clients under the Veteran's Entitlements Act 1986 (VEA) that hold a Veteran Gold Card, or Veteran White Card for an accepted service-related injury or condition, are eligible for an assessment to receive services under the VHC Program, such as domestic help, personal care, respite care, and safety-related home and garden maintenance.
The emails incorrectly state that the VHC Program 'may be discontinued due to lack of participation'.
DVA is not considering the discontinuation of the VHC Program for any reason. The VHC Program continues to be a well utilized and popular program, helping clients remain independent in their own homes. In 2020-21, the VHC Program provided services to over 36,000 clients.
The phone number provide in the email is also incorrect. Eligible DVA clients should contact their VHC Assessment Agency on 1300 550 450 to have an assessment for services. Information on the VHC Program is also available via our website: dva.gov.au/vhc.
Michael Harper
Deputy Commissioner Victoria/
Assistant Secretary VEA Compensation & Support
Client Benefits Division
Phone: (03) 9284 6445
Vet Affairs Information kit.
The Hon David Feeney MP, Shadow Minister for Veterans' Affairs, has produced a very handy little booklet which provides a lot of information on the services provided by DVA. Although not answering all your questions, it does provide a comprehensive guide to services and payments available to veterans and their families. Although printed a few years ago, most of it is still current.
It is a 70 page booklet, possibly too big to print out, but you should save it to your computer as it could be a very handy reference for you.
You can get it HERE.
More face-to-face services for veterans and their families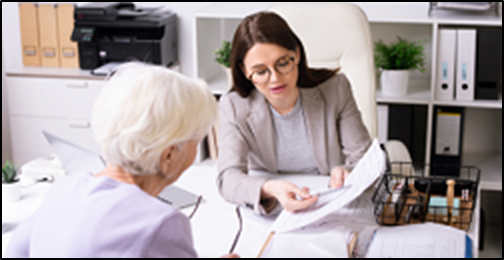 Face-to-face services for veterans and their families are being expanded, thanks to an enhanced service arrangement between DVA and Services Australia.
From 1 July, veterans and their families have been able to receive face-to-face assistance for a range of DVA support services through the 318 Services Australia service centres located across the country.
The new arrangement expands on the services already available through some service centres and means that more face-to-face services, tailored for veterans and their families, will be available in regional and rural Australia. The new arrangements will have no impact on DVA's current Veterans' Affairs Network (VAN) offices. If you have a VAN office nearby, you can still access all services there.
How will the new services impact my family and me?
Greater access to new service arrangements from 1 July 2021

Easier for veterans and their families to access face-to-face services

Increased access for those living in rural and remote areas to receive face-to-face support

More equitable and connected face-to-face opportunities for veterans and families to access DVA services
What services can I access?
Onsite wireless internet for public use, as well as access to self-service facilities including computers, printers and phones.

Document lodgement.

Certification of documentation.

Checking that forms contain the right information.

Support to create a MyService account.

Printing documentation from MyService.

Guidance on how to make updates to information when circumstances have changed.
You can use the new DVA face-to-face services in Services Australia sites around Australia. To find a Services Australia centre, visit the find us page on the Services Australia website.
Changes to exercise physiology arrangements.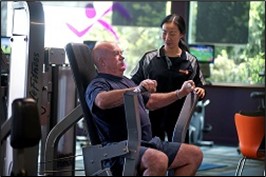 The Government is keen to ensure that medical treatment services for veterans and war widow/ers are safe and effective. With that in mind, DVA works with clinical experts to get the most up-to-date advice about treatments and services.
As part of this work, clinical experts routinely provide advice to the department about various musculoskeletal services. Under DVA arrangements, musculoskeletal professions include physiotherapy, osteopathy, chiropractic and exercise physiology.
It has long been the case that DVA does not pay for concurrent treatment for the same condition from physiotherapists, osteopaths or chiropractors, because patients may not receive clinical benefit from this.
From 1 September 2021, exercise physiology – as a musculoskeletal treatment service – will be considered in a similar way. This means that DVA will not pay for the second service where a person has exercise physiology and another musculoskeletal service on the same day, for treatment of the same condition.
Read the full story on the DVA website.
Discount rates for veterans on North Queensland holidays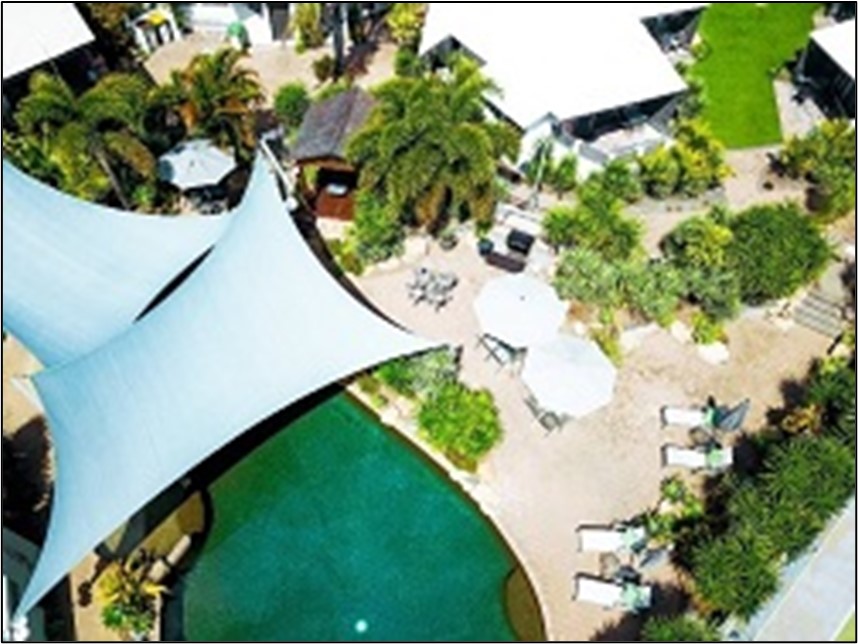 Defence Holidays North Queensland is a not-for-profit company owned by the soldiers of North Queensland since 1972.
It has recently bought the Island Leisure Resort located on Magnetic Island, North Queensland, which is a relaxing 20-minute ferry ride from Townsville.
Along with its sister property, Cocos at Trinity Beach north of Cairns, it is available for holidays at a much-reduced rate (30% discount) for all serving and ex-serving personnel.
Public servants and emergency services from all states can also enjoy the same discount.
There is further information HERE.
Entitlements and services for veterans living overseas.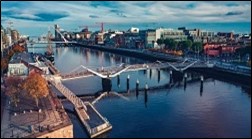 DVA Health Card arrangements are primarily designed to support entitled persons seeking treatment within the Australian health care system.
DVA has reciprocal arrangements in place with the United Kingdom, Canada and New Zealand. Treatment can sometimes be provided under reciprocal arrangements for accepted conditions, if necessary you should contact DVA on overseas.treatment@dva.gov.au if you don't know what this is. Apart from the reciprocal arrangements, you cannot use your DVA Veteran Card outside Australia.
See HERE.
The Last Shilling.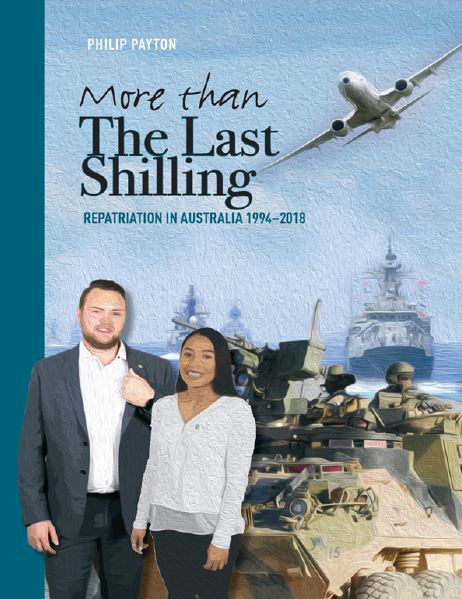 Australia's repatriation scheme, initiated in response to the First World War, has provided for returning service men and women for over a century. In the last quarter of that century, the repatriation system in Australia has undergone rapid and dynamic change. By 1994, the divestment of the old 'Repat' hospitals was already well advanced, most being absorbed into the individual state healthcare systems, with the Department of Veterans' Affairs (DVA) in consequence becoming a major purchaser (rather than provider) of healthcare for the nation's veterans.
These veterans—together with war widows/widowers and other dependents—were by now an 'ageing clientele', or so DVA imagined. Statistics appeared to suggest that, although the pool of veterans would steadily decrease in the years ahead, the demand for specialist healthcare for the elderly would rise markedly. New policies were put in place to meet this changing requirement, while DVA began to ponder its long-term future. Although the fast dwindling 'first wave' of veterans from the First World War, together with the still substantial 'second wave' from the Second World War and post-1945 conflicts such as Korea, had been augmented by a 'third' from the Vietnam War, DVA considered that one day its work and that of the Repatriation Commission would be complete, the metaphorical 'last shilling' having been paid to the last veteran.
However, by the early years of the new millennium, it was already apparent that DVA's 'ageing clientele' assumptions had been awry. A succession of 'out of area' and regional operations, including peacekeeping commitments, had begun quietly in the 1980s but in the following decades grew in frequency and intensity. Cambodia, Rwanda, Somalia, East Timor, Bougainville, Solomon Islands, together with the Gulf War and operations in Afghanistan, Iraq and elsewhere, ensured the almost continuous deployment of the Australian Defence Force (ADF) in a way that had not been experienced before.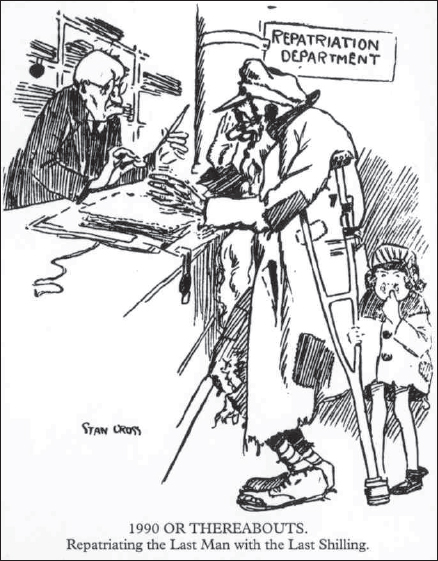 A major consequence of this activity was the emergence of an unexpected 'fourth wave' of veterans, young men and women who brought with them a wide range of new issues and new expectations, prompting major new policy initiatives by DVA. At the same time, DVA acquired responsibilities for military compensation and rehabilitation, leading to the Military Rehabilitation and Compensation Act 2004 and the creation of a new Military Rehabilitation and Compensation Commission to sit alongside the existing Repatriation Commission. Increasingly 'veteran-centric', DVA was now focussed firmly on the overall well-being of veterans, young and old, and by 2015 had embarked on a remarkable transformation journey to modernise infrastructure and processes and change the working culture within DVA.
Simultaneously, as the significant anniversaries of the First World War approached, DVA redoubled its Commemorations program, aiming to increase public awareness of the sacrifices made by Australian servicemen and servicewomen, including Indigenous Australians, now as well as in the past, and to involve the veteran and ex-service community itself in a wide range of commemorative events.
In this impressive book, More than the last shilling, Professor Philip Payton, distinguished historian and Navy veteran, brings alive the fascinating story of the repatriation system in Australia, from 1994 until its centenary in 2018. He builds upon an earlier volume, The last shilling, published in 1994, which told the repatriation story up until that date and carried a foreword by one of my predecessors as Governor-General, Bill Hayden AC (1989–1996). In this book, employing a wealth of primary material, much of it consulted for the very first time, Professor Payton has skilfully woven together important facts, key events and telling anecdotes to illuminate a story that sheds new light on a vital aspect of Australia's most recent history. I commend this book to all Australians.
You can read the book HERE.