Claus Winther.
Neil Hunter advised the passing of one of our earlier members, A33262 Claus (Bluey) Winther on 12 March 2014 at the age of 87 - he was originally on Course 2TTC in 1954/55 Claus was buried on the 18th March at the Weeroona Chapel, Bunurong Memorial Park, Dandenong Sth in Victoria.
Jack Dudington.
Athol Logan told us of the passing of Jack Dudington who passed away at his home in Richmond on Thursday 13 February 2014. He was a member of 35 Sqdn.in Vietnam in 1970's. Athol says he served with Jack in 1970.
Barbara Cook (Nee Nutting)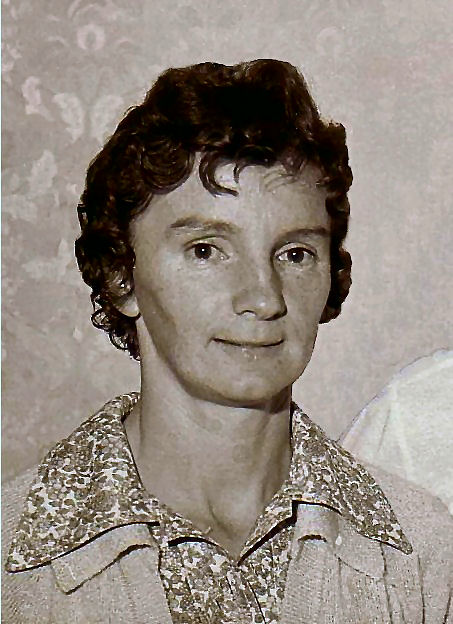 Dave Cook has advised us that his wife of many years, and ex WRAAF, Barbara, passed away in September 2013. Barbara was known as Sally to her many 60's and 70's vintage ex WRAAF and RAAF friends. She joined the WRAAF in 1964 as a Clerk and remustered to WRADNCO in 1967. She served at East Sale, Richmond and Darwin. She left Darwin in1969 for discharge to marry. She accompanied Dave on postings to WLM, ESL, PNG and HQSC. She passed away at home, aged 71, in September from a massive haemorrhage due to complications from a heart operation 10 years earlier.
She is survived by husband Dave, daughters Karen and Gillian and 2 grandsons. Since her death 1 more grandson has been born with another due before the end of 2013.
Barry Sharman.
Ted McEvoy advises that Barry passed away peacefully this morning (29tjh November 2013) at 9.30 am. Sadly no further details are available.
John Harrold Bradford Clifton.
Gordon Charlton reports the passing of John Clifton. John was on the 5th radio apprentice intake (although not listed in my copy of From The Ground Up).
Unfortunately we have no further details.
John Byrne.
Ernie Gimm advises the passing of Ex WOff Comms John Byrne, born 25/4/36 died 27/1/14.
John's funeral was held on Monday 3rd Feb at the Mattiske Funeral Chapel, Salisbury. It would appear John died of Leukemia. Ernie says he knew John as a FSgt at Frognall, "we were both in charge of different shifts but lived in the same hut. I know he did stints at School of Radio Laverton and used to travel to Adelaide to visit his family every two or three weeks. He took many passengers. He later got posted to Commcen Edinburgh where he spent some happy years. On retirement from the RAAF, he settled in Adelaide and I believe purchased a milk run.
John was a good family man and mentored many a young serviceman. He will be sadly missed by all who knew him."
Derek Ward.
Marianne Ward says, "I am very sad to have to tell you all that Derek died late on Monday night 2nd December 2013 in the St Vincents ICU (Sydney). He had put up an immense fight helped by wonderful doctors and nurses, but in the end it was too much for his body. It was his express wish that he not be revived if there was no real quality of life at the end of the tunnel, so there was no question for me, Derek's brother Geoffrey or the doctors - it was sadly a given that he be allowed to peacefully and without any pain just pass away.
There was a cremation service on Wednesday next week (11th Dec) at the Northern Suburbs Crematorium, and a celebration of his life was held in Bundanoon.
Your friendships over so many years have been so well celebrated with the RAAF reunions held over more recent years, and it gives me great comfort to know that Derek and I were there in Port Stephens with you all in March 2013 which was a milestone year for you all.
I will miss him terribly, we had just quietly celebrated our 34th wedding anniversary and his 77th birthday in September. I am OK and have had wonderful support from family and friends both in Sydney and in Bundanoon.
Laurie Lindsay remembers Derek, he says, "He joined Radio Apprentice School in 1953 as a member of No 7 Course. He was commissioned and that is about all I know. Noel Hadfield says Derek and I were fellow 7 Courses members. Following the Apprentice Course, we completed the RMIT Fellowship Diploma and were commissioned 1 Jan 59. Derek's early years as an ENGRAD included service in the control & reporting radar field. He eventually moved to HQSC in Melbourne and my last service contact with him was there, before he left the RAAF c1973/74. I don't have any info on him thereafter and the last time I saw him was at our 50th
reunion in Canberra in 1953.