Common Myths.
Recent research with veterans has shown that there are a number of myths about veterans' mental health. Let's look at the real facts.
Myth:
People with mental health problems are malingerers and unreliable.
Fact: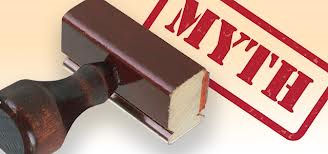 Many individuals with mental health problems can have difficulty coping with day to day living. Just as the symptoms of a physical health problem may affect the ability to do things, so may the symptoms of a mental health problem. This does not make someone a malingerer or an unreliable person.
Myth:
People with mental health problems never get better.
Fact:
With the right kind of help, most people do recover and lead healthy, productive, and satisfying lives.
Myth:
'Real men' don't talk about their problems or ask for help – counselling is for wimps.
Fact:
Men and women of all ages and all walks of life seek effective help from a variety of mental health professionals; including counsellors, psychologists and psychiatrists. Finding and accepting help are signs of coping and of preventing situations getting worse.
Myth:
Alcohol works better than medication.
Fact:
People with mental health problems need to be extremely careful with alcohol and stay within the low risk guidelines (see DVA's 'The Right Mix: Your Health and Alcohol'). The fact is, alcohol may make problems with mood and sleep worse. Also, it may interact in harmful ways with medication prescribed for mental health problems. Where to go for more information or help
Myth:
There is no connection between physical and mental health.
Fact:
The relationship between physical and mental health is real. People with chronic mental health problems often suffer from poor physical health, while many mental health problems can be linked to an individual's response to a physical illness.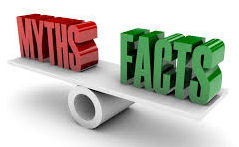 Myth:
PTSD is the most significant mental health problem of veterans.
Fact:
While PTSD has received a lot of attention over the last decade, alcohol and drug related problems, along with depression
and anxiety, also have a significant impact on veterans, their families and the wider community. Many veterans experience more
than one mental health problem at any given time.
Myth:
All the mental health problems of veterans develop because of their military experience.
Fact:
Mental health problems of some veterans are directly influenced by their military experience. Veterans are also subject to all the same varied influences that affect others.
Myth:
People with mental health problems are violent and dangerous.
Fact:
Overall, people with mental health problems are no more violent than others.
Myth:
People with mental health problems are "crazy".
Fact:
Labelling people with mental health problems as "crazy" or "psycho" promotes an unhelpful and misleading stereotype and stigma. Such words belittle and offend people with mental health problems. Those affected need help and support, not negative labels and discrimination.
Myth:
Mental health problems are caused by personal weakness.
Fact:
Mental health problems are not character flaws. It has nothing to do with being weak or lacking will-power. Although people with mental health problems can play a big part in their own recovery, they did not choose to become unwell, they are not lazy and they cannot just "snap out of it.
There is more information here: www.bluepages.anu.edu.au and here: www.beyondblue.org.au
Or you can call the VVCS (Veterans and Veterans Families Counselling Service) 1800 011 046
Tanker.
The newly appointed American manager tells the Qatari supervisor to ensure that the fuel tanker is clearly labelled: "Diesel Fuel" in Arabic and "No Smoking" in Arabic. This is what he got (See photo).
An aspirin a day could save your life.
Taking just one low-dose aspirin a day could decrease dramatically people's chance of getting cancer and dying from the disease, according to a new British study.
London's Queen Mary University's cancer prevention centre has concluded the biggest study ever into the benefits of long-term aspirin use and found the drug has the ability to save 130,000 lives over 20 years, according to The Guardian.
The study, which was published in the Oxford Annals of Oncology, found that if people aged between 50 and 65 took an aspirin tablet a day for 10 years they could drastically reduce the risk of developing certain cancers.
"Prophylactic aspirin use for a minimum of five years at doses between 75 and 325 mg/day appears to have a favourable benefit–harm profile; longer use is likely to have greater benefits," the study's authors concluded.
Professor Jack Cuzick, who headed up the study, told British journalists that an aspirin a day "looks to be the most important thing we can do to reduce cancer after stopping smoking and reducing obesity, and will probably be much easier to implement". According to the new research a regular low-dose aspirin dose could reduce bowel cancers by approximately 35 per cent and bowel cancer deaths by 40 per cent. It could also decrease stomach and oesophageal cancers by about 30 per cent and deaths from those diseases by up to 50 per cent.
Breast cancer risk could also be slashed by 10 per cent, with five per cent less deaths and lung cancer cases could come down by five per cent, with deaths reduced by 15 per cent. While aspirin has long been hailed a 'wonder drug' and its bloodclot-busting qualities are well known to lessen the risks of heart attacks and strokes, the UK study found there was still risks of bleeding in older people who took regular doses.
Professor Cuzick told the Annals of Oncology that people should consult their doctor before embarking on an aspirin-a-day regime. He did add, however, that he had been taking an aspirin each day for the past four years.