17 Appy – the Lizards.
Kev Trimmer got in touch, he says,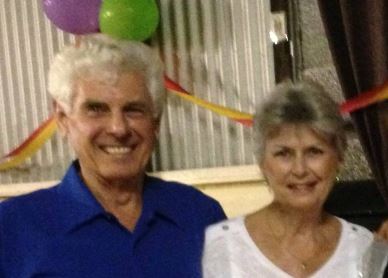 "Hi all, I was just showing off some old pics to Trish of "some old times" via your magazines, had a good laugh.
We (No 17 apprentice intake - LIZARDS) through Bob Ireland, are looking for a few old pics, namely one of number Six Flight on initial training back in 1963. I was on that flight.
If you have the pic, or maybe you can ask for in your magazine??? please do.
Our Intake is having a reunion on Phillip Island in March 2015. Maybe I/we could send you a story or a pic or two after.
Enjoy reading your magazines - you produce a good memory"
HERE's a couple you might not have seen for a while Kev, though I notice your hair was a bit darker back then - tb
Brian Patten.
Jane Tan got in touch, she says: My husband and I would like to contact Brian Patten who served with the RAAF in Butterworth, Malaysia, in the 1970s.
Please let him know that Dennis Kam and Jane Tan would like to keep in touch with him again.
We are now living in Hamilton, New Zealand".
Ron Thompson.
Michelle Robins says, "Hello, I'm not sure if I have contacted the right person but I am trying to find out details of my father's involvement in Vietnam with 35 Sqn squadron. Ron was a Radio Technician and a Sergeant at the time and was in Vung Tau from March 1971 to Feb 1972."
If you knew Ron please get in touch with us and we'll put you in touch with Michelle.