Privacy Policy | Editorial Policy | Profit Policy | Join the Association | List of Members | Contact us | Index | Links
Back Go to page: 1 2 3 4 5 6 7 8 9 10 11 12 13 14 15 16 17 18 19 20 Forward
Mawson Antarctica.
Brendan Godwin
Before going to Mawson Antarctica in 1974 I had completed 6 years in the Air Force. I was discharged in 1973 from RAAF Base Amberley in Queensland and joined the Bureau of Meteorology for the 1974 expedition. I wasn't aware there had been an Air Force base at Mawson until I arrived. If I were to close a couple of incidents out of my mind, I could have been excused for thinking I was being posted from RAAF Base Amberley to RAAF Base Mawson. There was the minor incidents of a mere discharge in between and the RAAF Base Mawson had closed a decade before our arrival in 1974. Apart from that, it could have been a posting.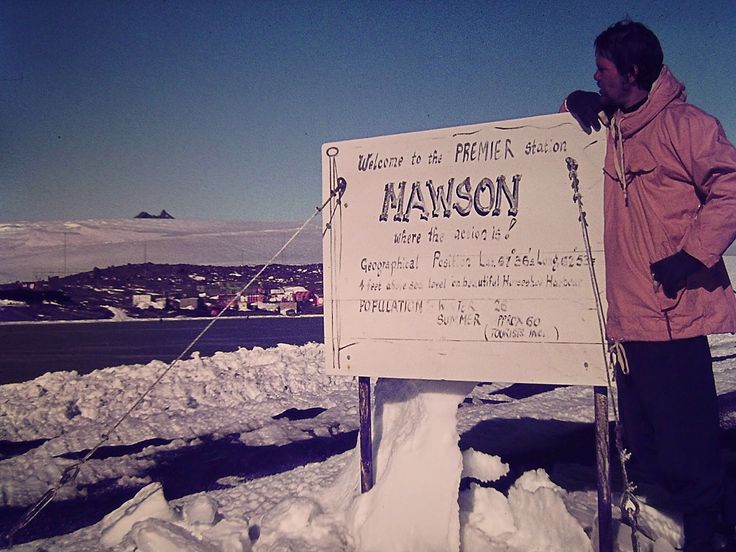 My unfinished business is the attached document on RAAF Base Mawson. There is a book called Alfresco Flight, which I refer to. This is about "Antarctic Flight" which was the RAAF unit based at Mawson. Antarctic Flight commenced a number of years before the Mawson base and continued for 1-2 years after Mawson was closed. What I have written is just about RAAF Base Mawson. That disused hanger that hardly anyone ever goes into and the Air Force operations out of it.
You can read that story HERE.
If you eat well, get plenty of sleep, exercise and drink plenty of water, you'll die anyway.
Douglas DC-3 "Kanana"
For those who haven't been following the story — a team of restoration experts at Melbourne Aviation Precinct (MAP) have been busily making history. and preserving it with a dedicated and extensive effort to restore a Douglas DC-3. The aircraft, known as Kanana', is the third DC-3 ever to be imported to Australia. And, in addition to being a rare beauty. Kanana certainly has a rich history.
Constructed in California in 1938, Kanana was charted by the Australian Government for use by the Royal Australian At Force at the start of World War Il. It was then registered to Ansett ANA in 1961, and shortly thereafter to airlines in South Australia. In 1972, Kanana operated its final scheduled revenue service but remained active in the years to follow, being used for charter flights and air shows.

Now, at 79 years old. Kanana has spent many years on the ground, but the dedicated group of engineers at MAP are looking to see the aircraft soar again, and, after extensive restoration efforts, rigorous testing and an internal facelift, they're on the bunk of achieving that goal. A handful of lucky passengers will be among the first to fly in the restored aircraft, sharing this special experience with travellers many generations before them. Soon, Kanana will also gain a new home, it will be settling down at Melbourne Jet Base, a premier private aviation facility that is currently under construction. Located onsite at Melbourne Aviation Precinct, Melbourne Jet Base will be Australia's first curfew-free purpose-built private jet base — truly leading the way for the future of Australian aviation.
The world-class facility will include a display hangar, where Kanana will be viewed by admirers from all over the globe as they make their way into Melbourne in style. With Kanana on display, Melbourne Jet Base will have yet another competitive edge — offering travellers the unique experience of journeying back through time as they journey into Melbourne. Melbourne Jet Base is proud to represent the future of Australian aviation, and pay homage to its rich history with Kanana.
Perth ANZAC Day Parade.
John Stewart sent us these pics, unfortunately we don't have any names.
John says: "The regular 3TU Association contingent was augmented by over 30 serving and former SIGSOP members from interstate and 1 from overseas. The occasion was to mark the 25th ANZAC Day since the closure of 3 Telecommunication Unit. The day was a huge success and several of the visitors felt that they would like to participate annually."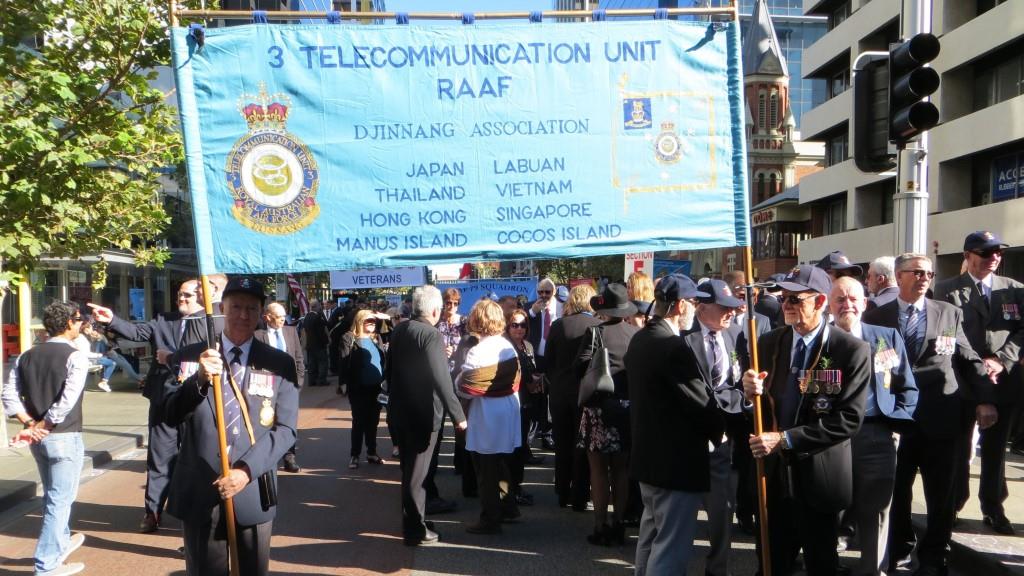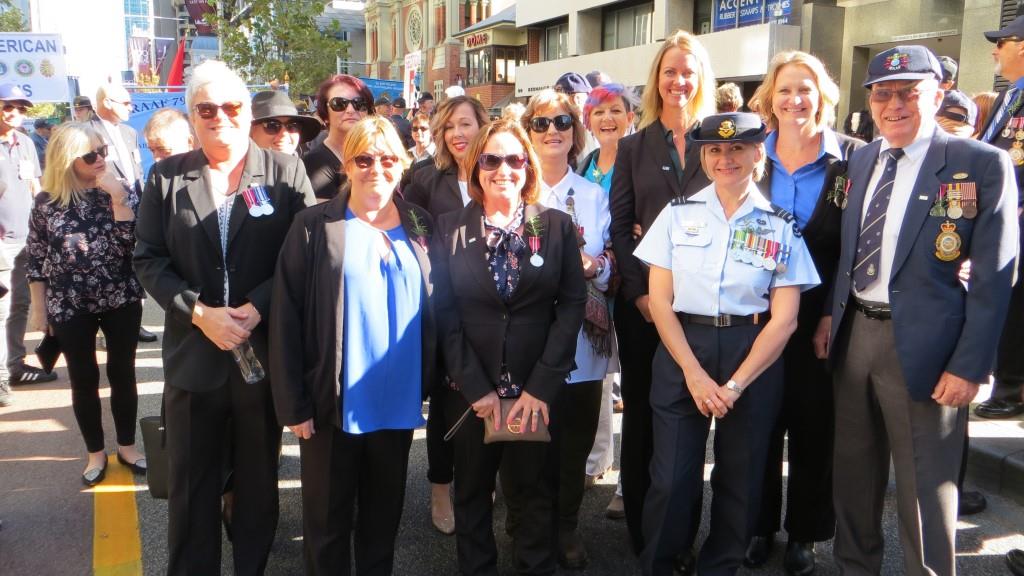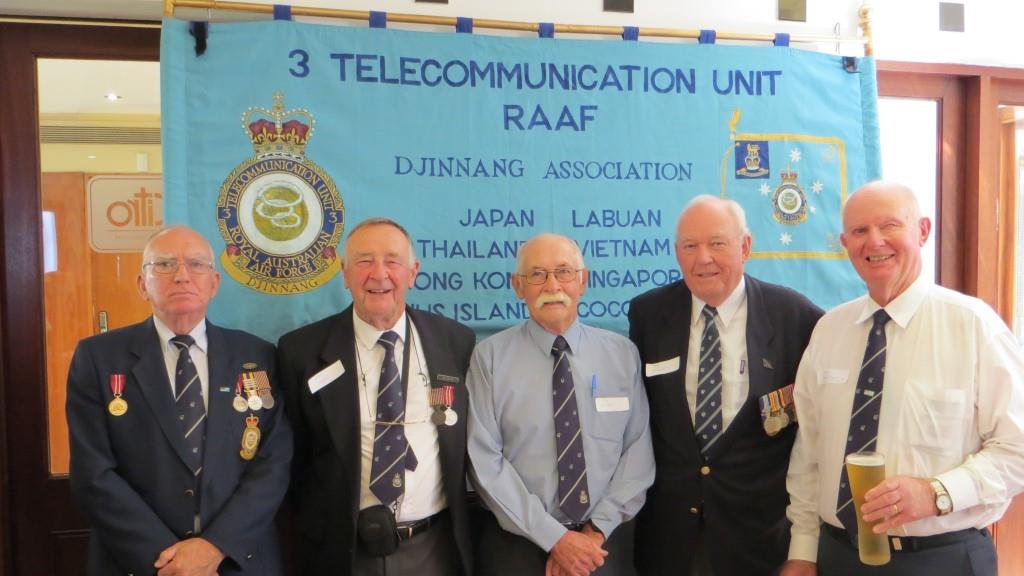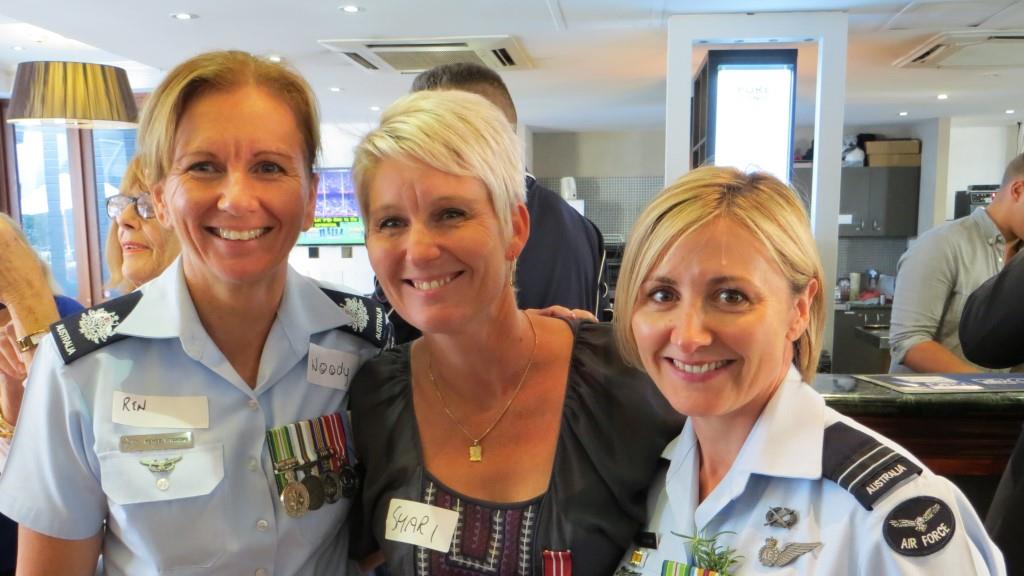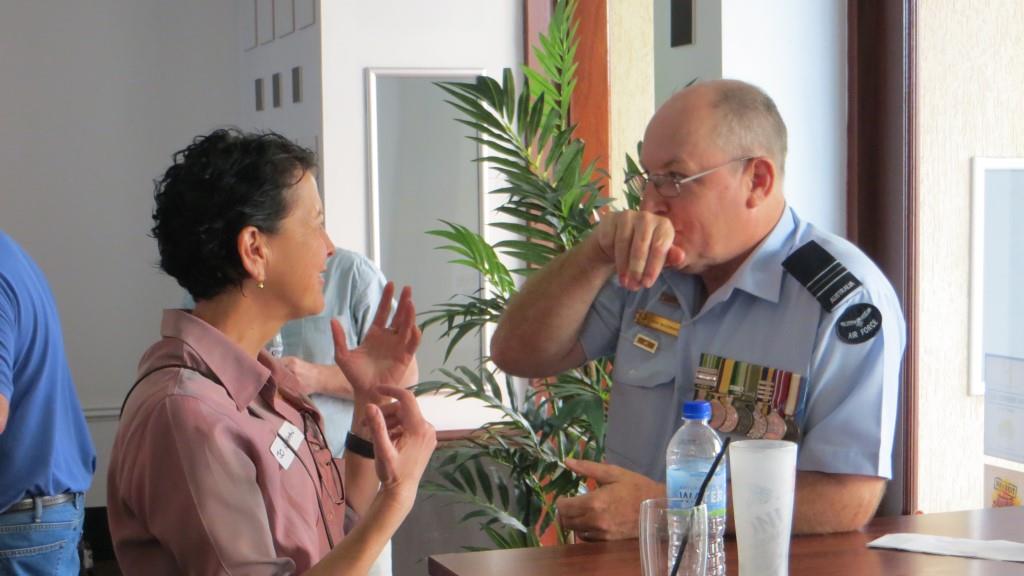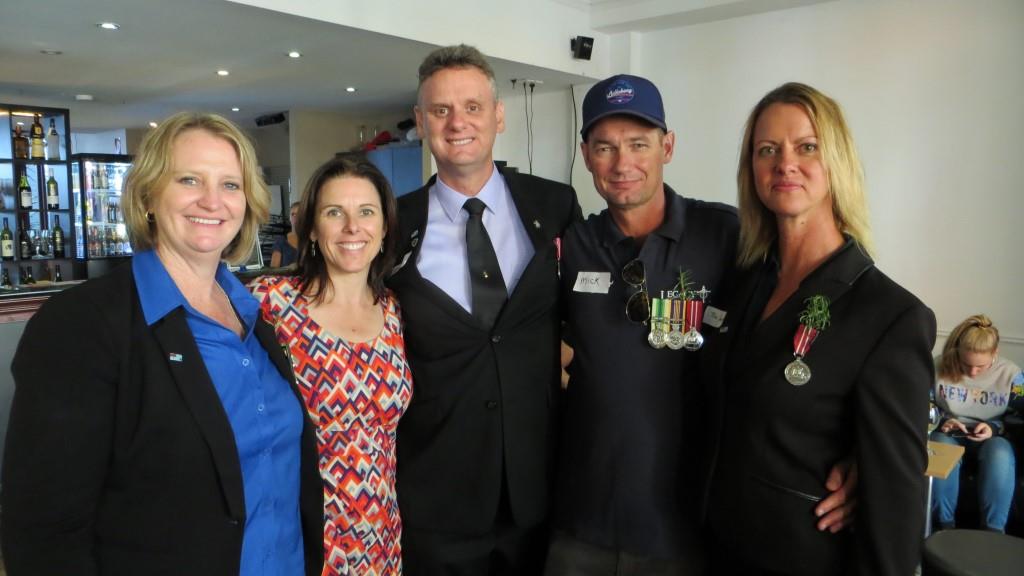 Paddy says to Mick, "Christmas is on Friday this year". Mick said, "Let's hope it's not the 13th then."
Most of the pics below have been 'crunched' to allow the page to open quicker,
you can click each pic to get the HD version which you can download/print.
RAAF Surface Finishers' Reunion.
Over the weekend 19th to 21st May, about 130 RAAF Surface Finishers (SURFIN) people and their ladies got together at the Jets Rugby Leagues Club in North Ipswich (below).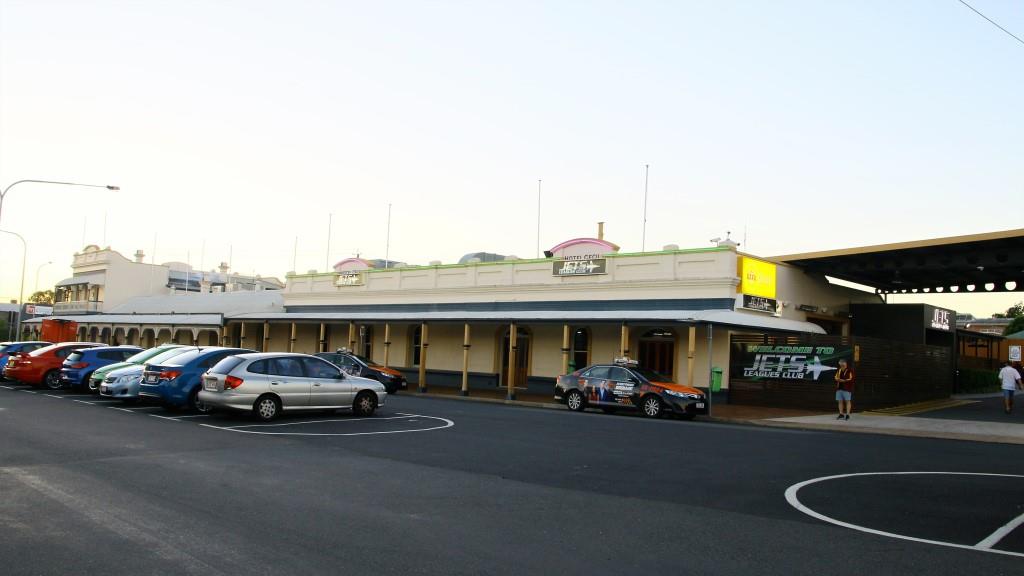 The Get-together, which included a "Welcome" night on the Friday, a social function on the Saturday night, both at the Jets Club, and a tour of the Amberley Aviation Heritage Centre and barbecue farewell on the Sunday, was organised by the hard working SURFIN Committee below: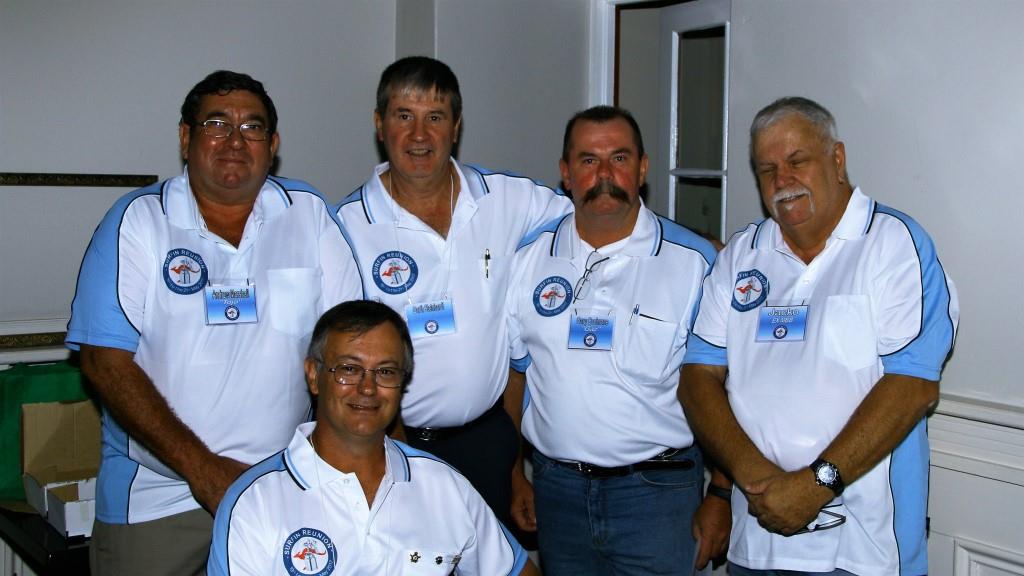 Standing L-R: Andrew Marshall, Garth Steinhardt, Gary Cochrane, Greg "Jacko" Lyons.
Front: Dieter Hitchins.
Below – the 3 gate keepers for the Saturday night.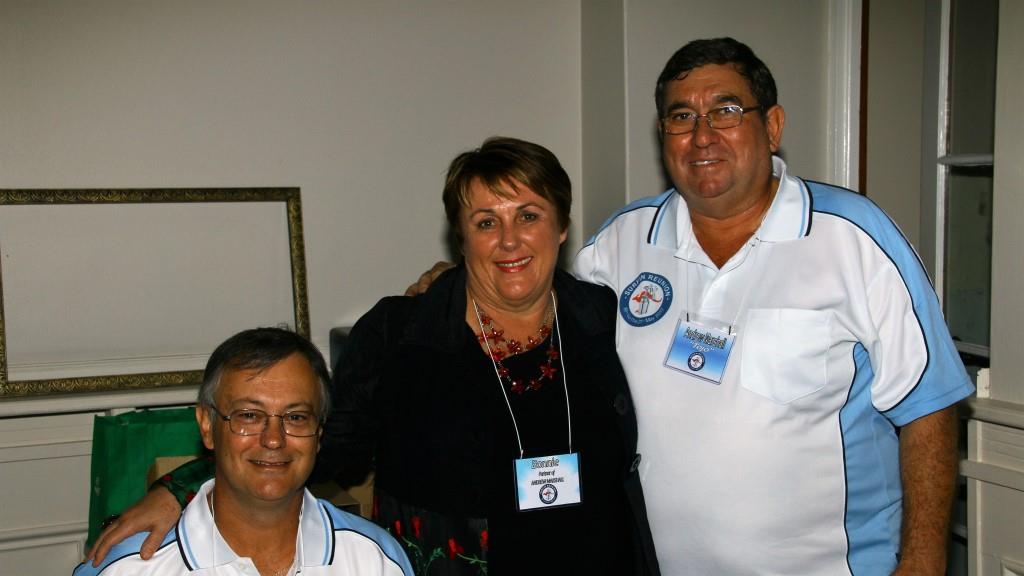 Dieter Hitchins, Bonnie Marshall, Andrew Marshall
Others that enjoyed the Saturday night are: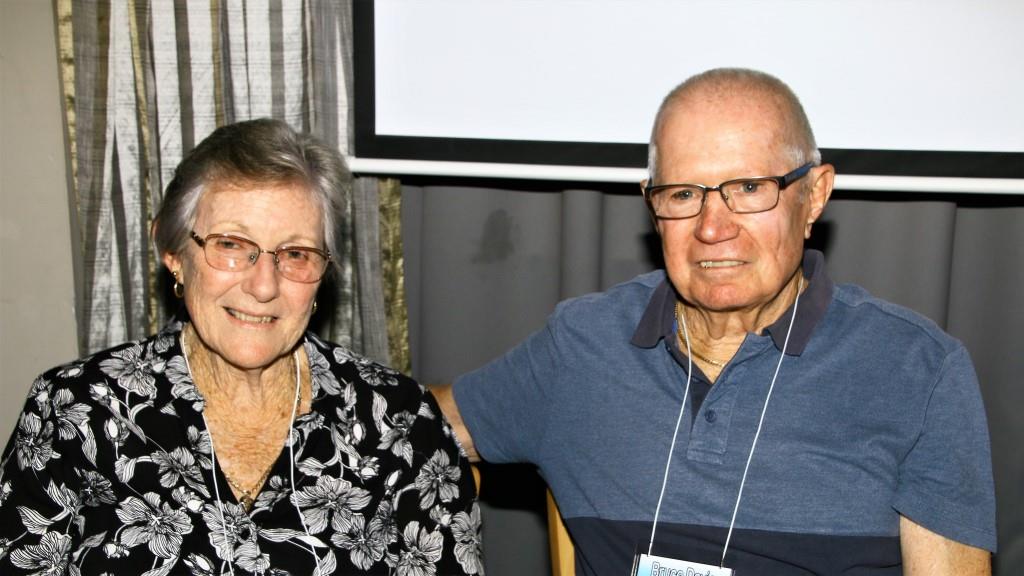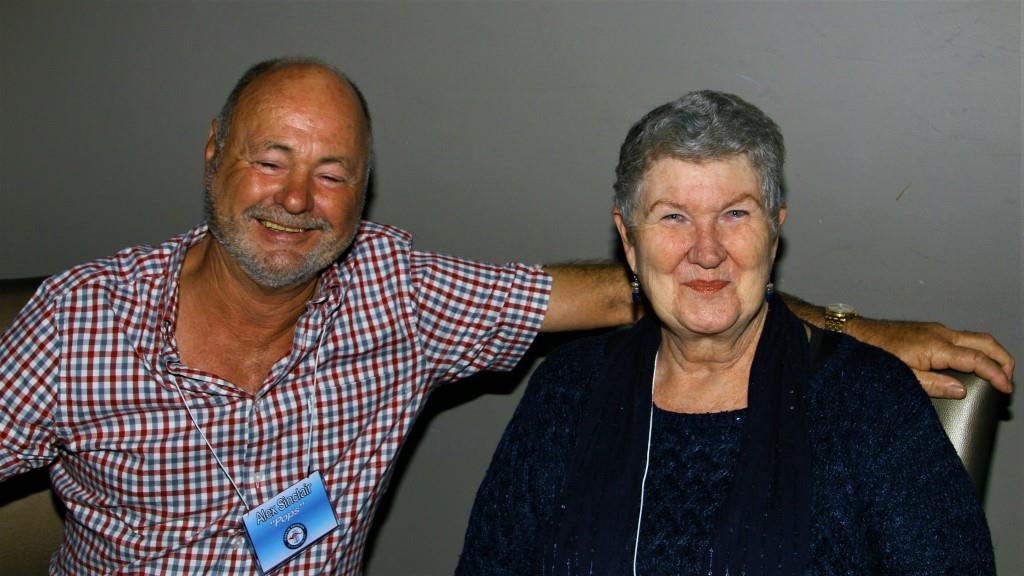 Alex Sinclair, Robyn McLean.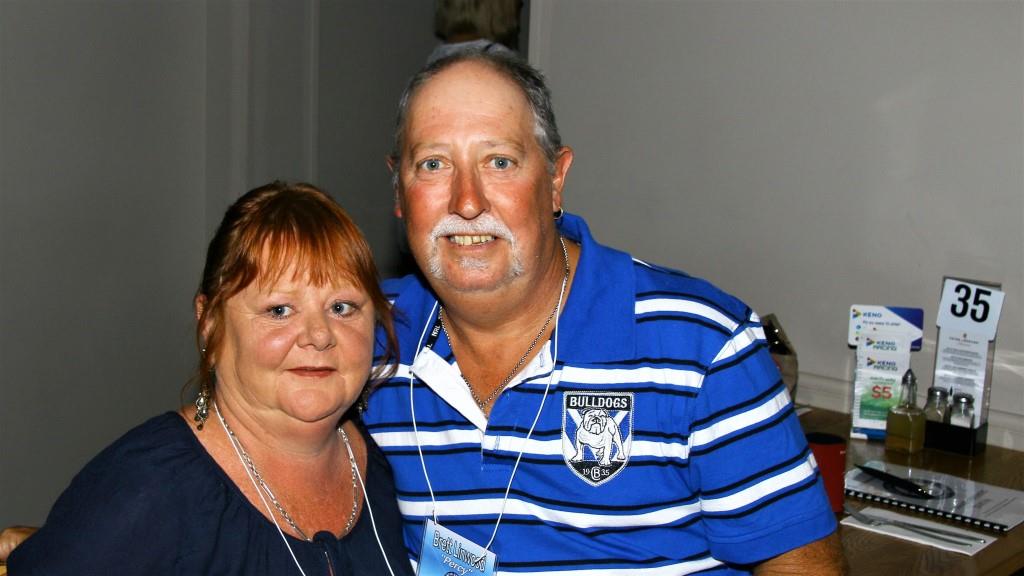 Angela and Brett Linwood.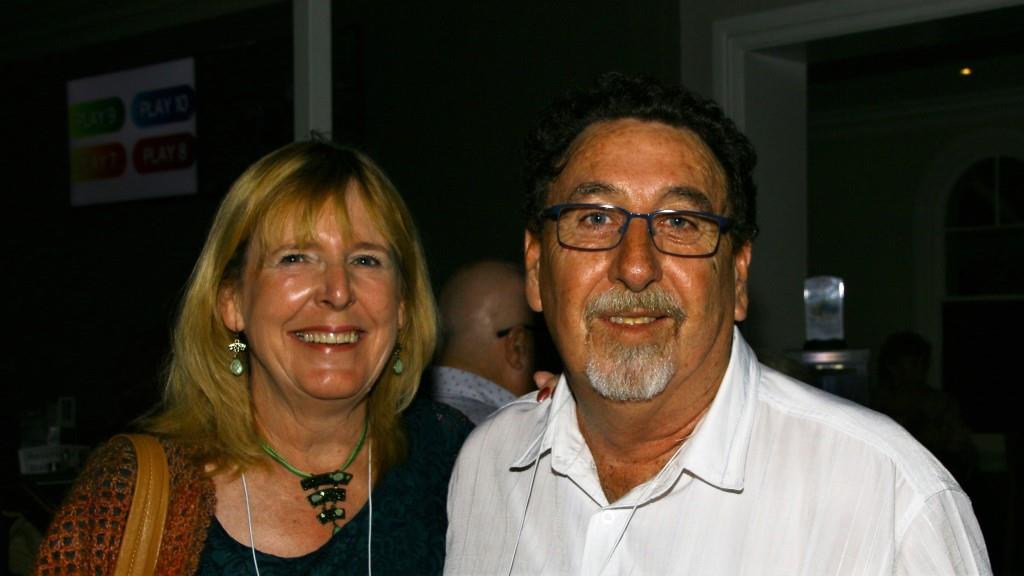 Annette Luchick, Karen Wellens.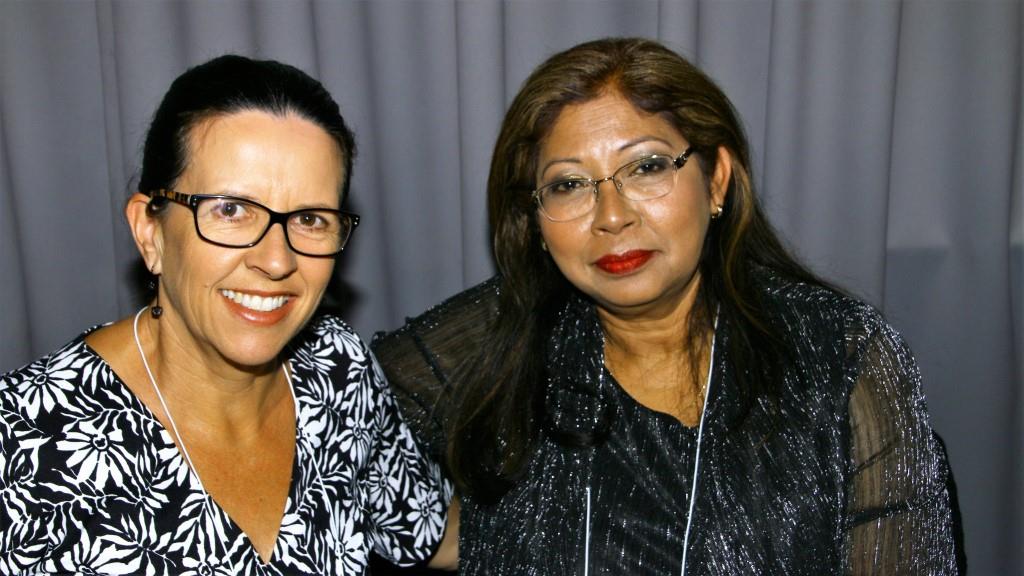 Belinda McKie, Liz Runge.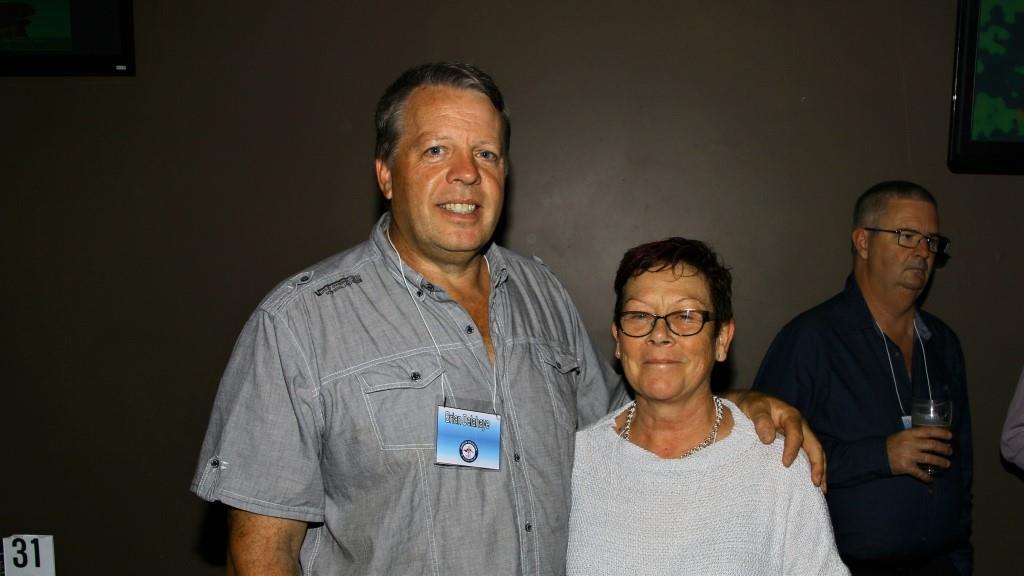 Brian and Yvonne Delahaye.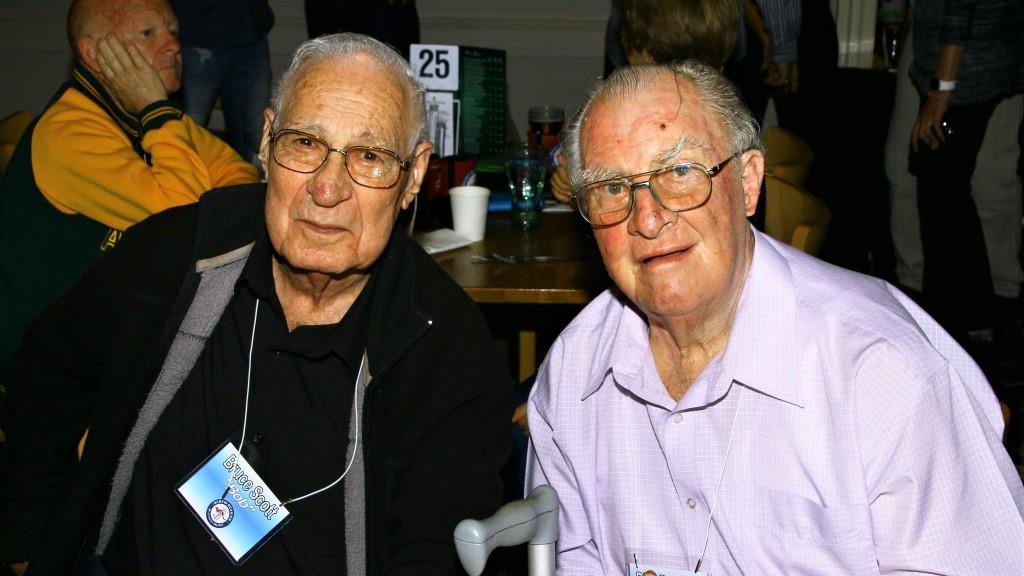 Bruce Scott, Dick Fairhurst.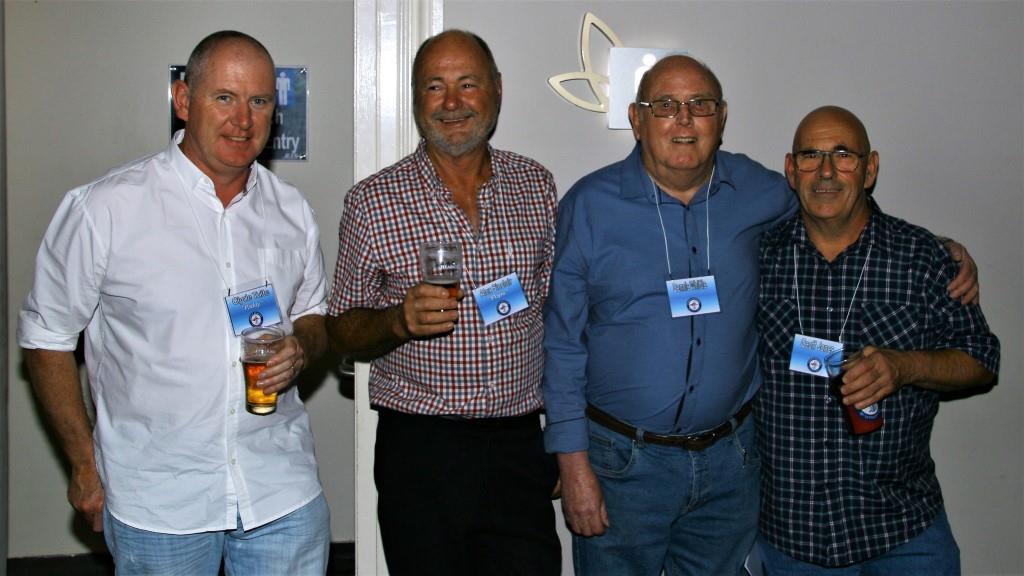 Clyde Tuite, Alex Sinclair, Dennis Whittle, Geoff Jones.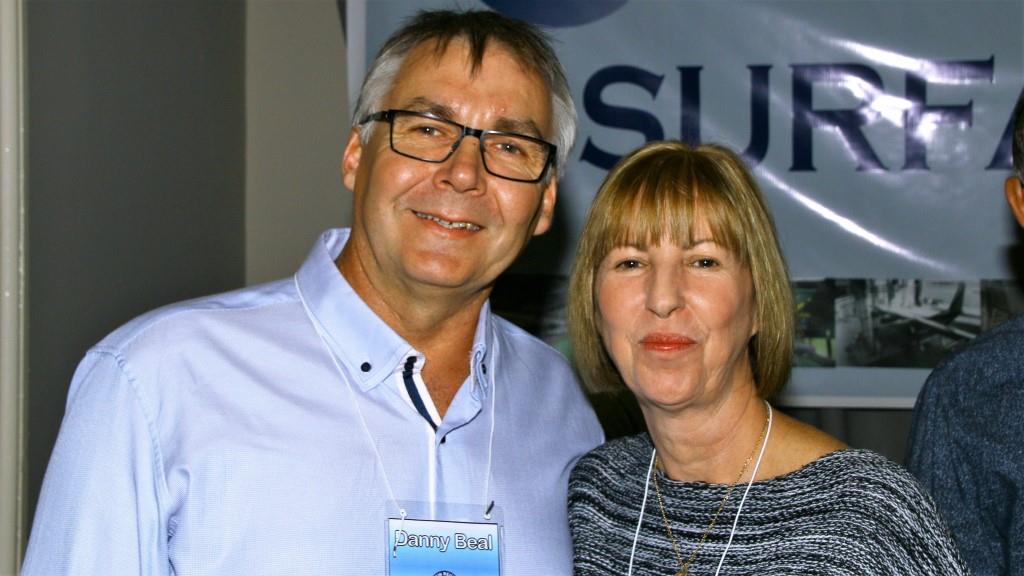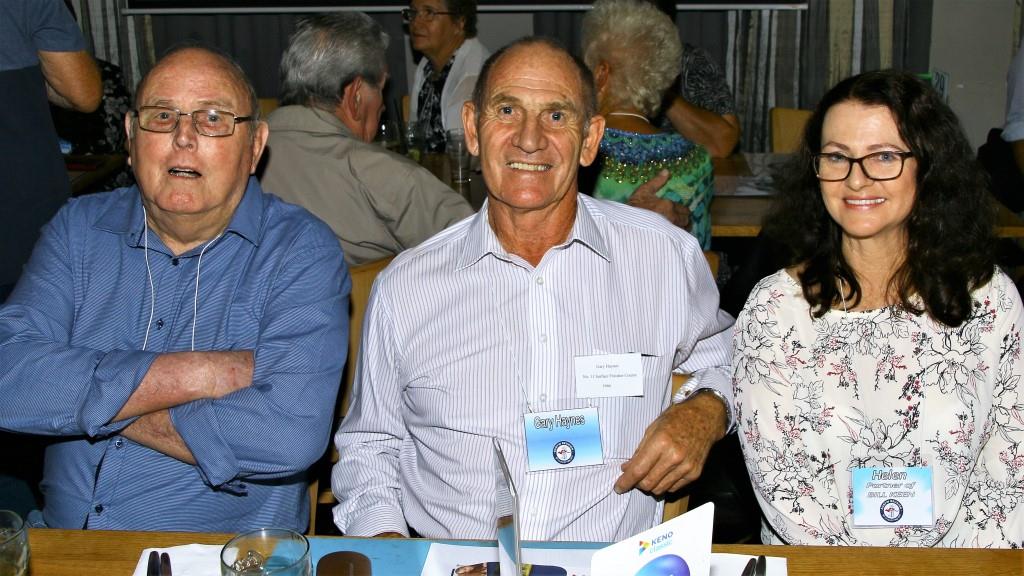 Dennis Whittle, Gary Haynes, Helen Keen.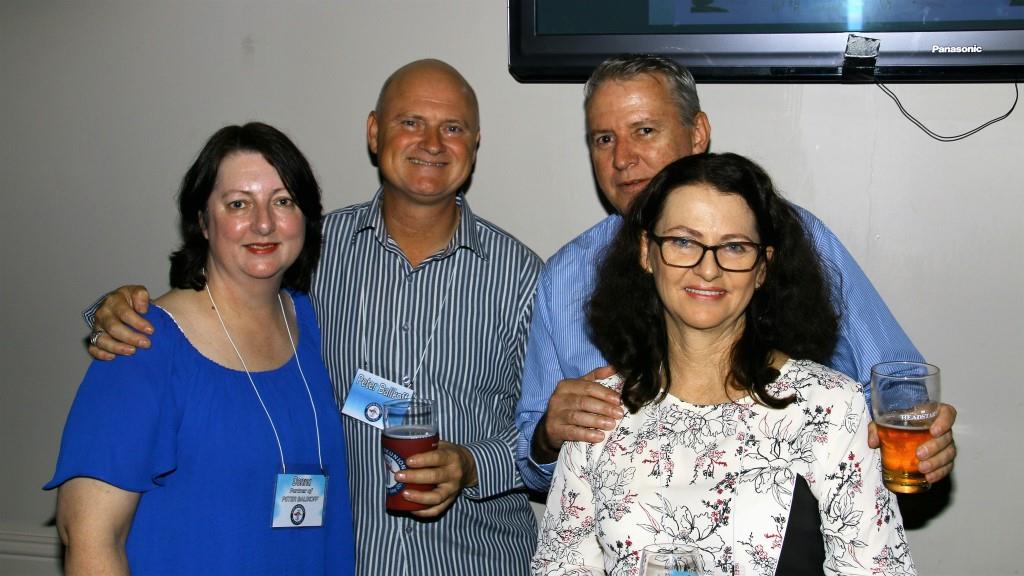 Donna and Peter Balikoff, Bill and Helen Keen.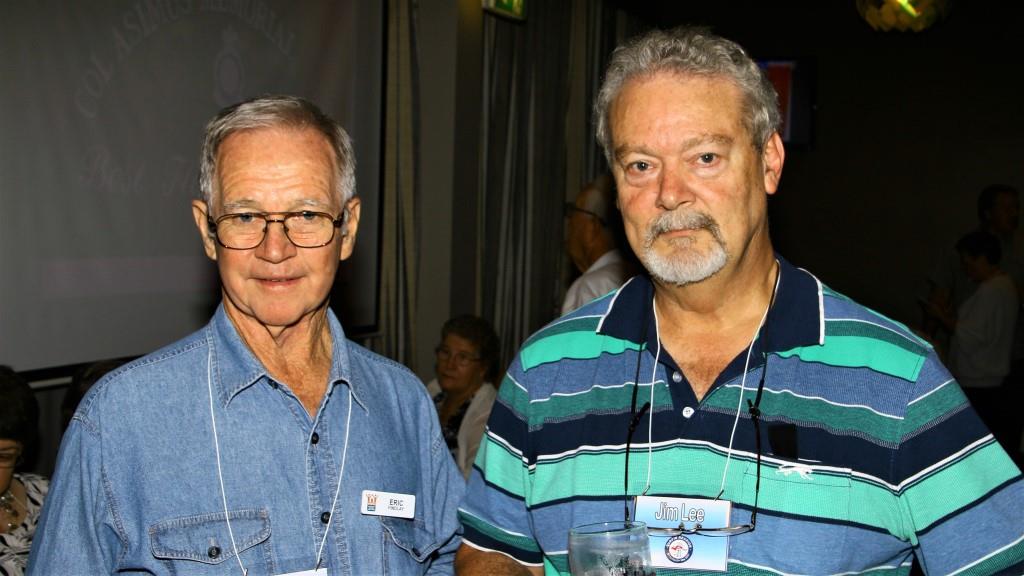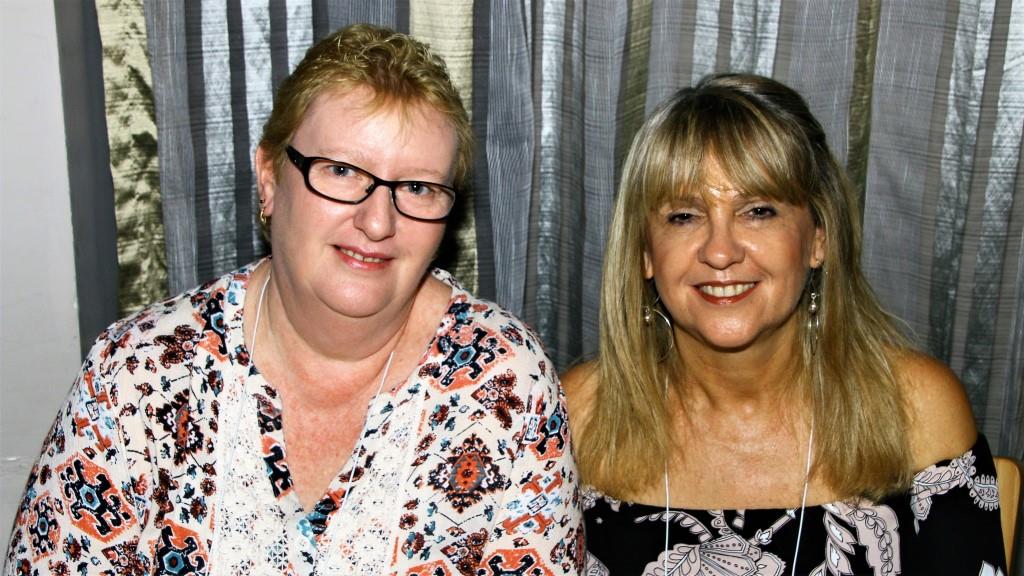 Gillian Cowell, Jane Thompson.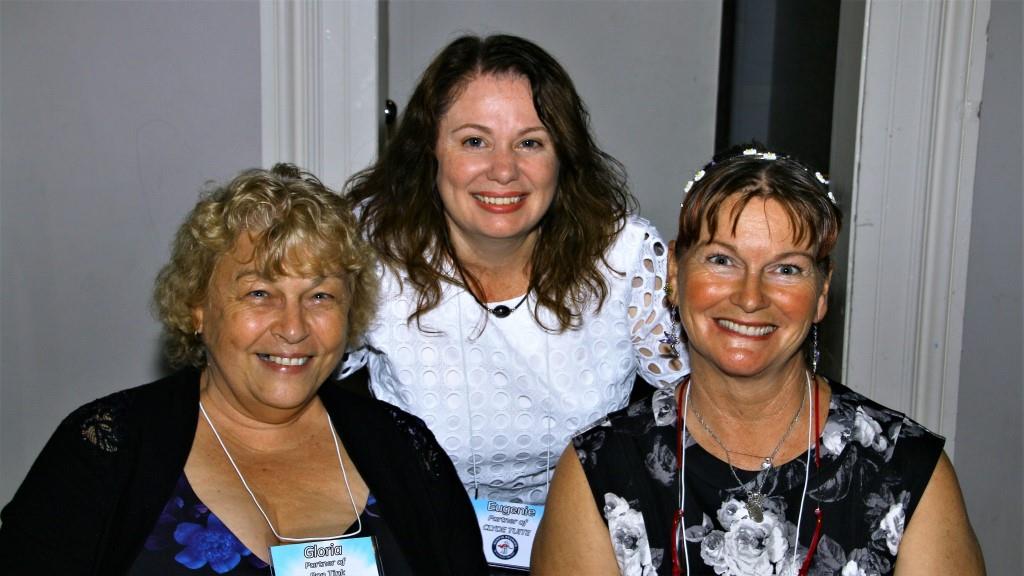 Gloria Tink, Eugenie Tuite, Jeanette Callow.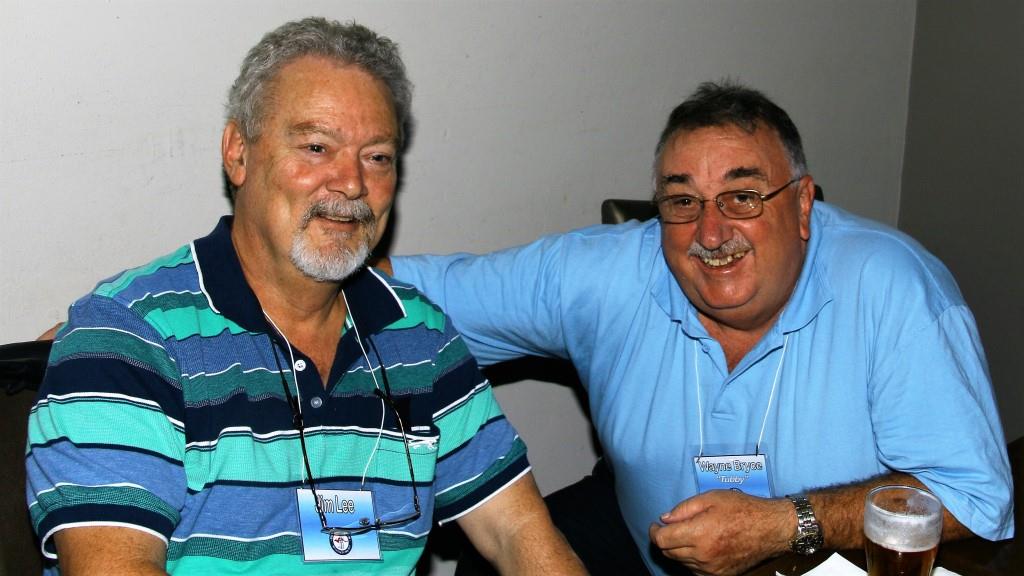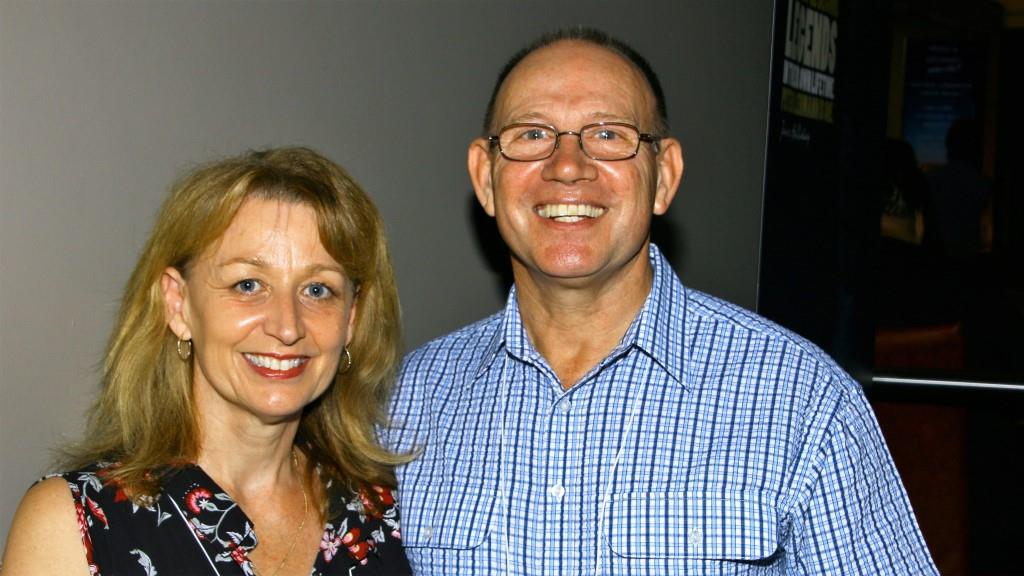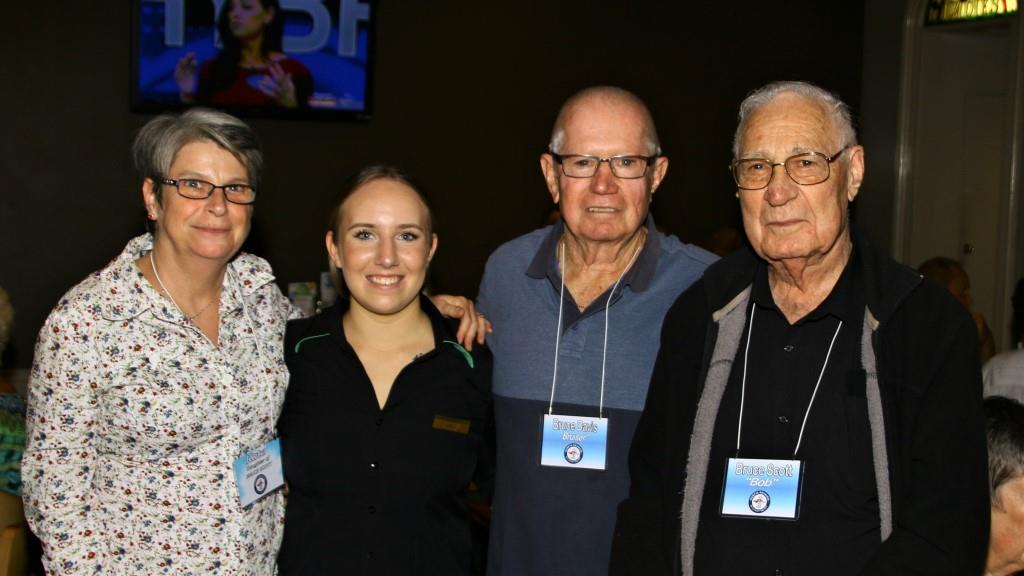 Kate Scott, Carly Bliss, Bruce Davis, Bruce Scott.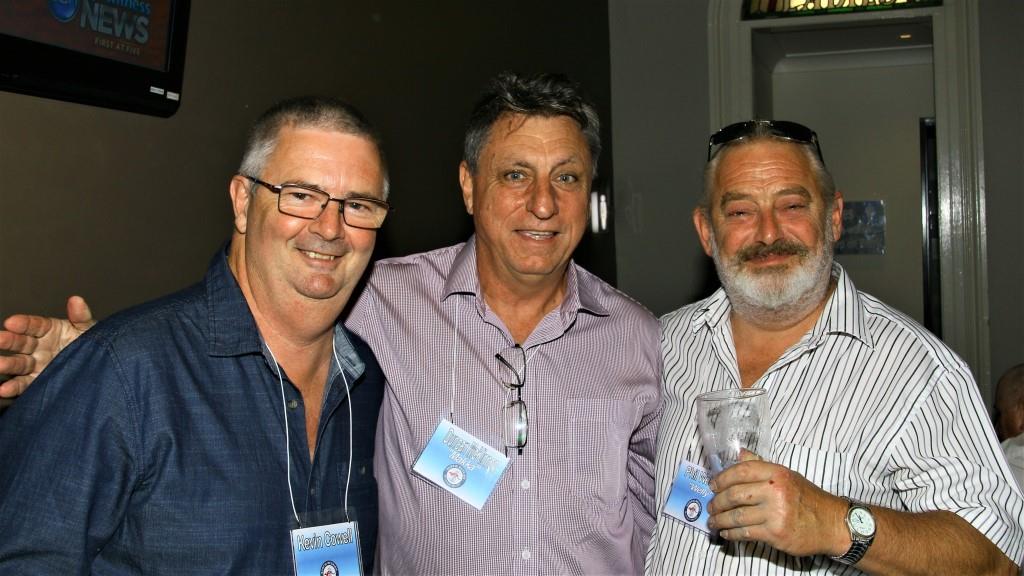 Kevin Cowell, Duncan McKinnon, Phil Wellens.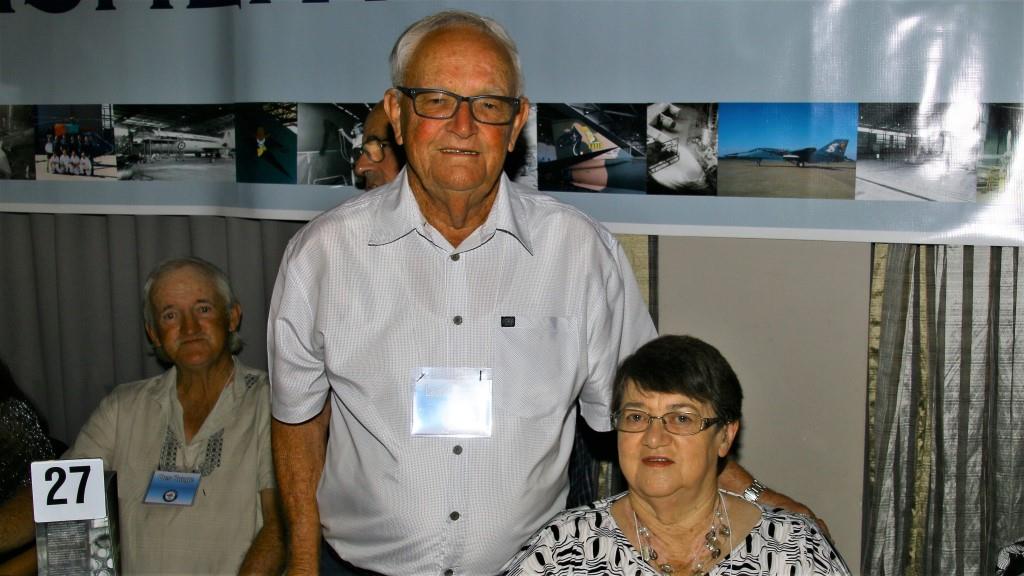 Laurie "Rebel" and Lyn Riebelt.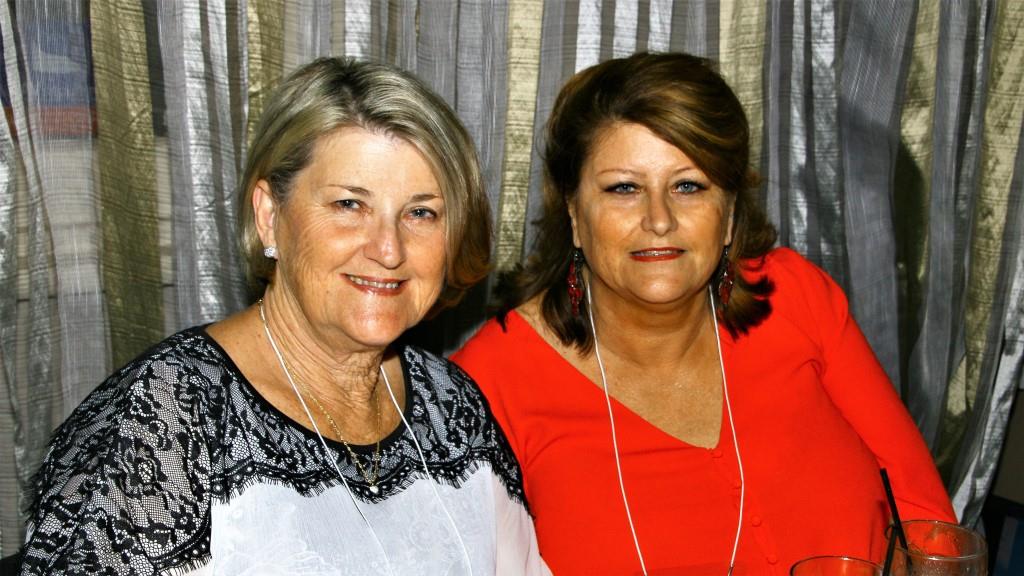 Merryl Atley, Lee McKinnon.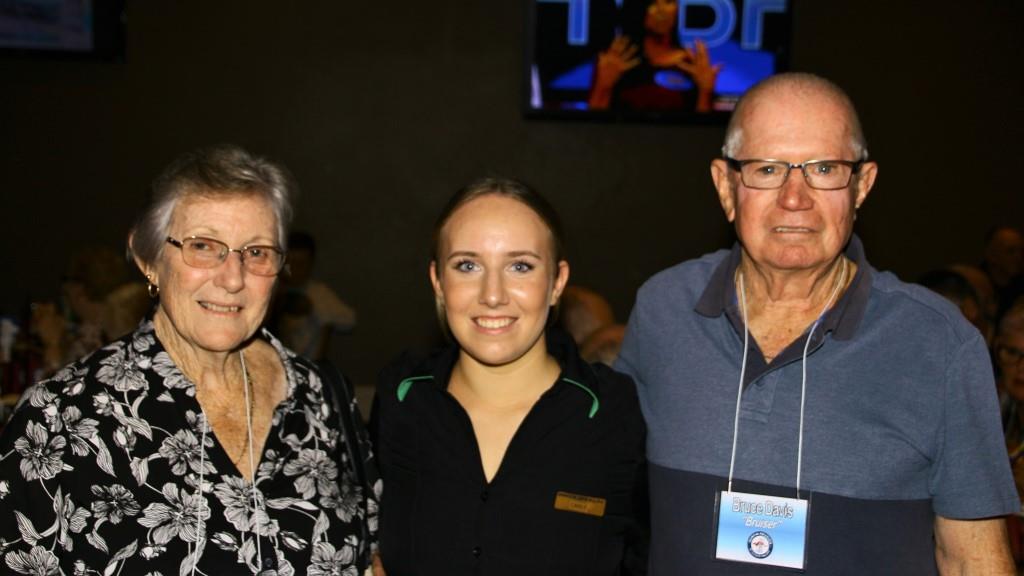 Marg Davis, Carly Bliss, Bruce Davis.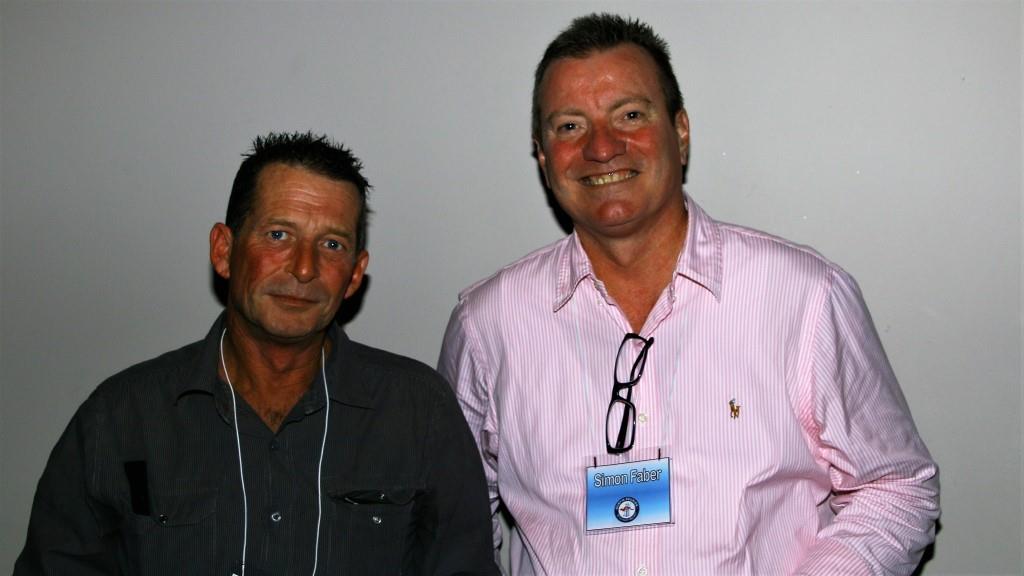 Peter Wilkes, Simon Faber.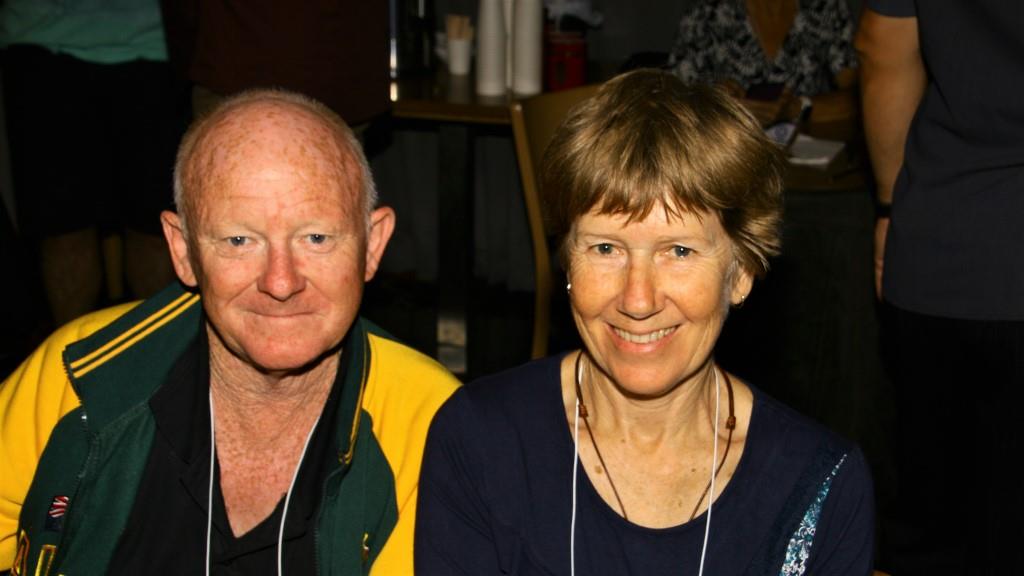 Thomas Bradley, Robyn Pease.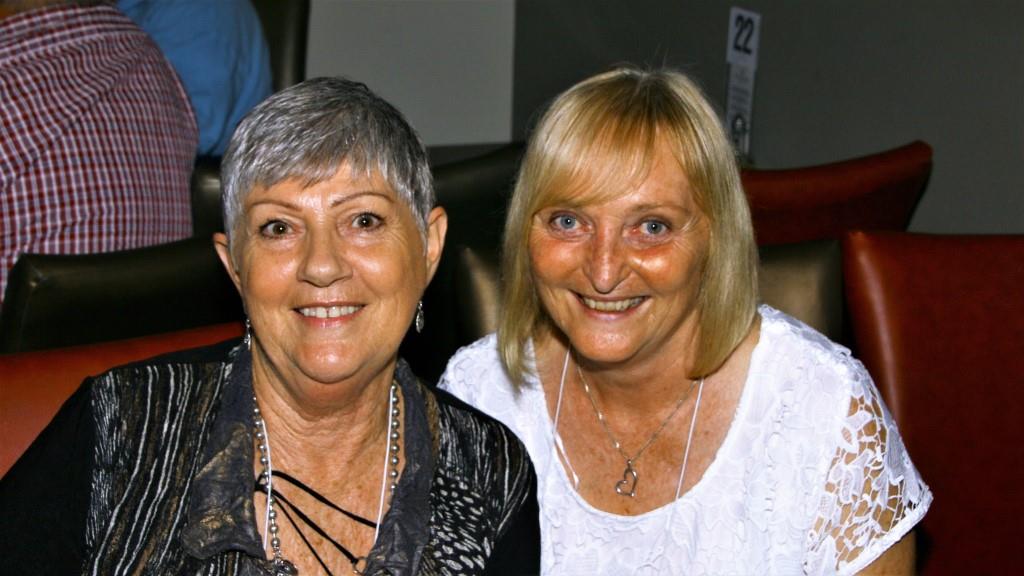 Trish Sinclair, Roslyn Steinhardt.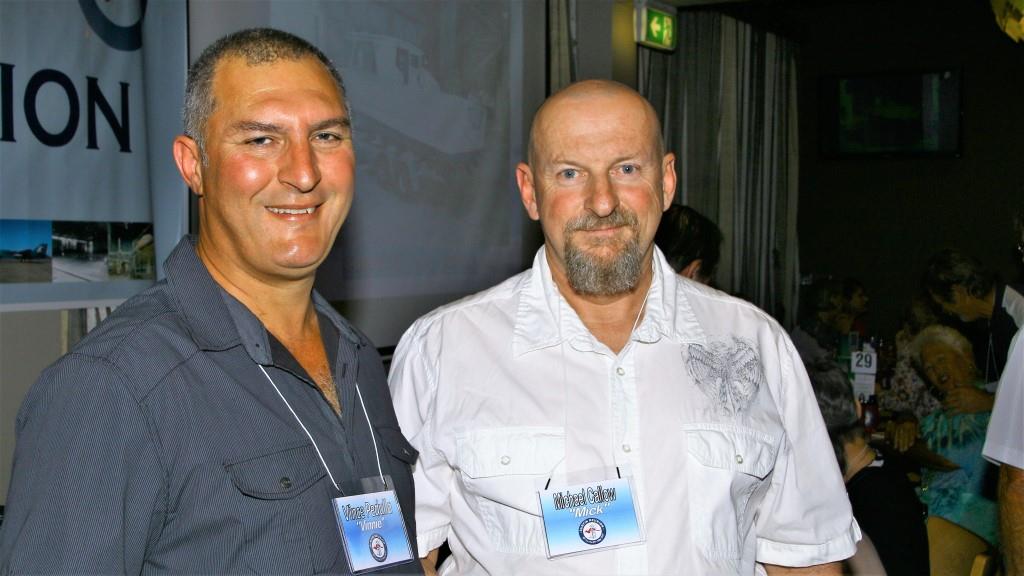 Vince Pedulla, Michael Callow.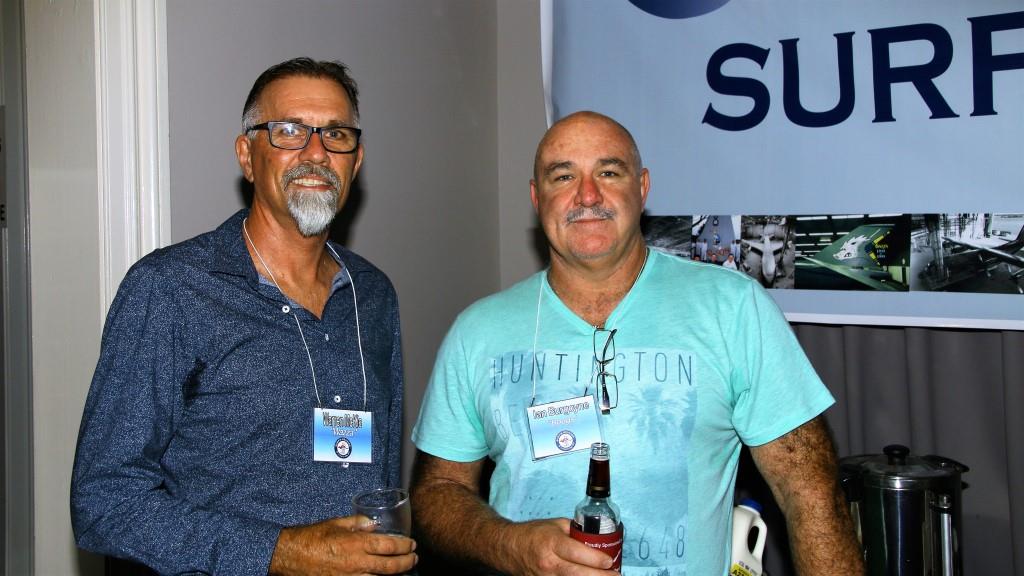 Warren McKie, Ian Burgoyne.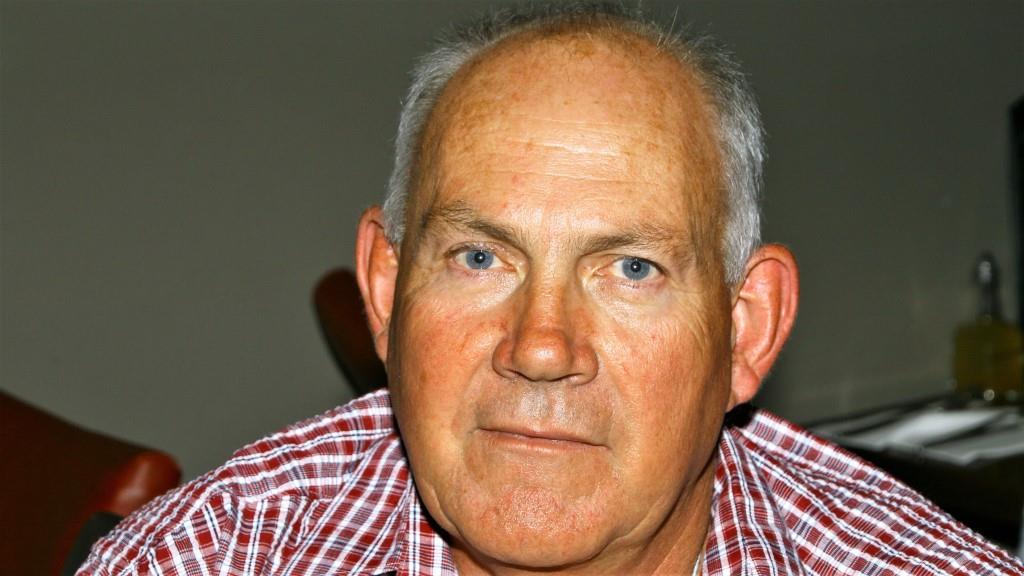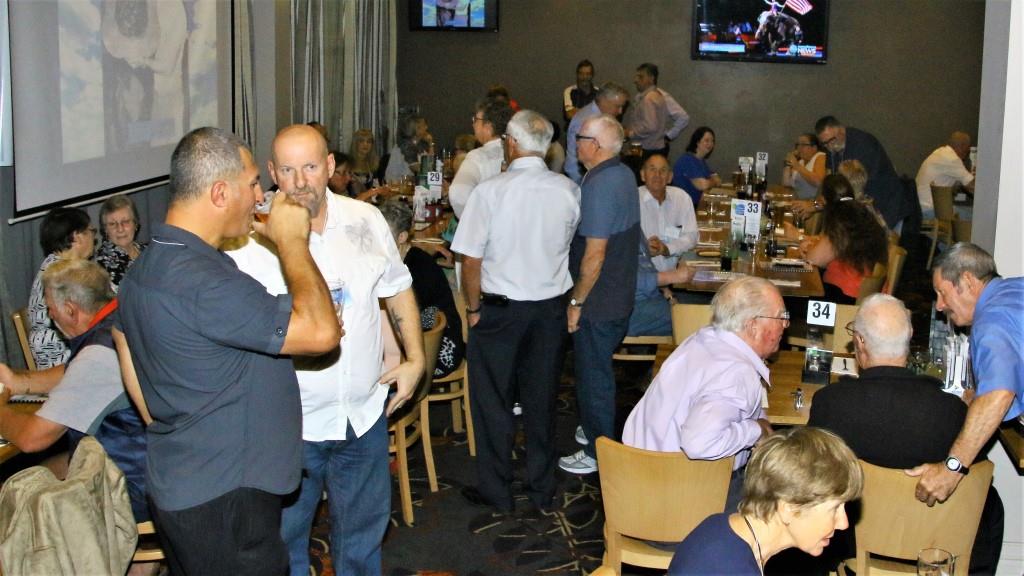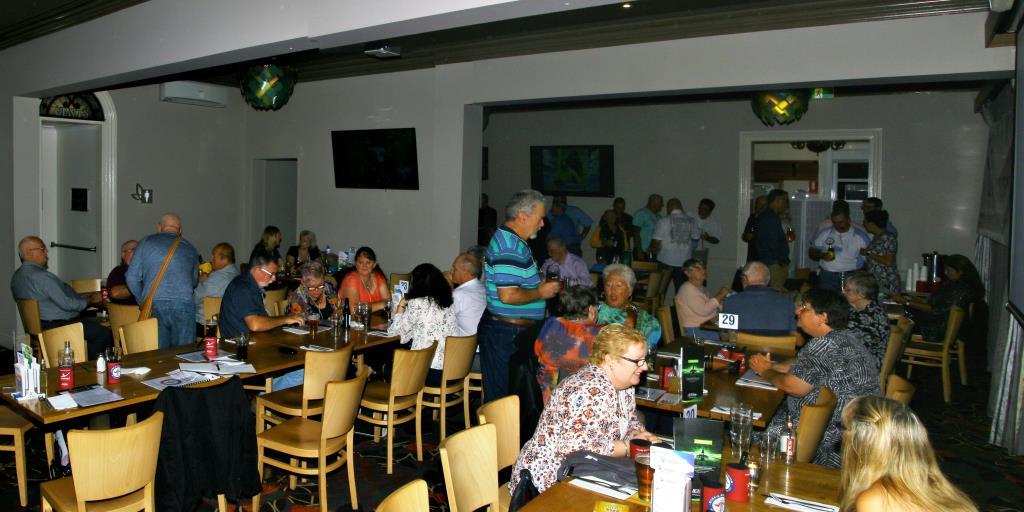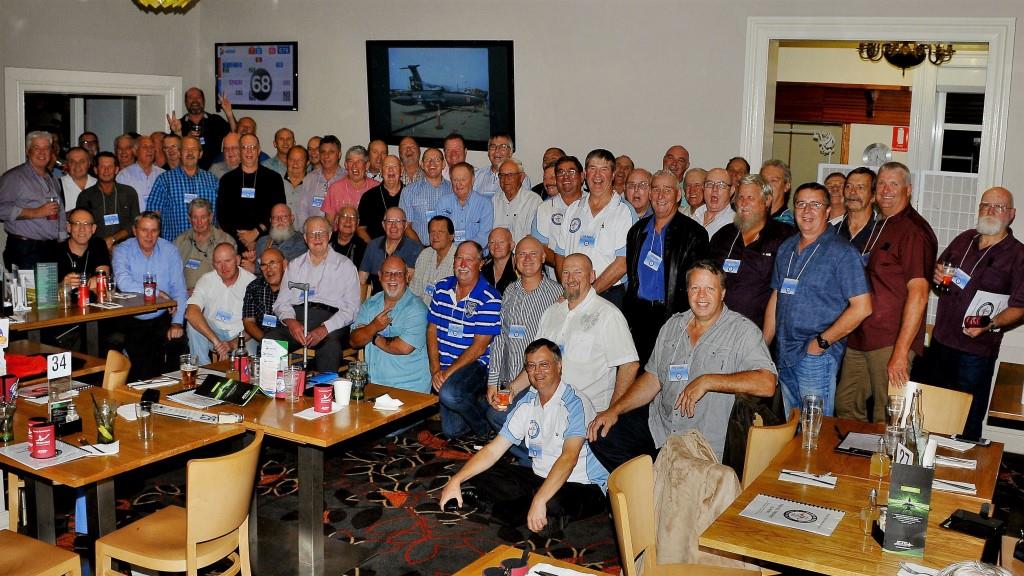 The above pic compliments of Ricky Cornwell, Goodtime Network Photography.
Garth Steinhardt had produced a great little booklet on the history of the Surface Finishers Mustering, you can get it HERE.