Peter Ryan.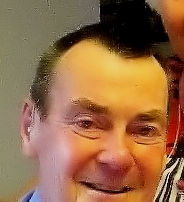 John Webster advised the passing of Peter Charles Ryan OAM who died on Thursday the 6th April 2017. Peter was a framie and served with 9 Sqn in Vietnam from 11/06/1968 to 05/06/1969. After he left the RAAF, he studied for and obtained a law degree and spent many years helping Vietnam Vets in and around the ACT. He was the president of the ACT chapter of the Vietnam Veterans Association from 2003 to 2013.
Peter was born in 1946 in Mount Lawley, West Australia and joined the RAAF in 1965. After the RAAF, he settled in Canberra and worked in the printing industry and somehow found time for studies, obtaining both an arts degree and a law degree. About that time, he was diagnosed with heart disease and PTSD and finally was diagnosed with cancer which forced him to retire from most of his former roles.
He was buried on Tuesday the 18th April 2017 at the Anzac Memorial Chapel of St Paul at the RMC Duntroon in the ACT.

Dale Elizabeth Bradley.
Dale Bradley, who as Dale Arnold, joined the RAAF in 1992 and was on 1-92 Commsop Course, sadly left us on the 13th April 2017. Dale had an accident while diving at Woodman Point, 8 km south of Fremantle. She was pulled from the water unconscious and taken to hospital but sadly, did not revive. She was only 45 years old.
Dale left the RAAF in 2000 and joined the Computer Sciences Corporation in Perth WA to work on their IT Service Desk where she stayed until 2007 after which she was involved in many community service organisations.
You can see a Channel 9 news report HERE.
John "Lee" Scully.
Sadly "Lee" Scully, a recent Past President of the RAAF Vietnam Veterans Branch tragically lost his life while motor bike touring in the US.
Police in the US state of New Mexico are investigating a fatal motorcycle crash involving a 76-year-old Melbourne man. New Mexico state police Sergeant Cornell Evans says John Scully was on State Road 104, in a remote area in the northeast part of the state, when he lost control and crashed on Wednesday. The Toorak man was pronounced dead at the scene.
"The only thing we know so far is he was with a tour group and he just ran off the road," Sergeant Evans said. "He was on a state highway near a little town called Conchas Dam, and it looks like he was going around a curb when he left the road."
Carl Schiller, OAM CSM, President, Air Force Association (Victorian Division) says: "Lee was a highly respected gentleman who displayed a real sense of humanity. There's no doubt he will be missed by all who knew him. I am very saddened by the news.
"Lee" served with RAAF Transport Flight in Vietnam from April 1965 to Dec 1965.
Click HERE to access a copy of the Memorial Service from Lee's funeral, and HERE to access the Eulogy written by "Rocky" Rockliff.
Jim Benson.
Noel Hadfield advises: "Sadly, I have to inform you that Jim Benson died on the morning of the 22nd April. His farewell was held at the Norwood Park Crematorium (Canberra) at 1030 on Monday 1st May. He will be sadly missed."