Meteorological Buildings
Dr Bill Johnston got in touch, he says: "I am doing research on climate data and I am trying to track down the location of the original (RAAF) meteorological services building at RAAF Laverton and also RAAF Fairbairn in Canberra.
I believe at Laverton, observations were made on the roof of the met-building; have no idea about Canberra except that there is a plan at the National Archives for a ventilated met-office at the rear of a hanger, but don't know which one.
Any responses or photographs would be appreciated."
If you can help, you can contact Bill here wjohnston@grapevine.com.au
Stuart Henry Bosanquet
Pat Johns got in touch, he (she?) says: "Is it possible to obtain any information on my father Stuart Henry Bosanquet who is in the photo in the article Comms people BOFU Japan, 1947. See HERE.
Anything from yourselves or if you could perhaps make a way for others to contact me via your association that would be great as I know very little of my father's early years."
If you can help, you can contact Pat here pmandjcjohns@yahoo.com.au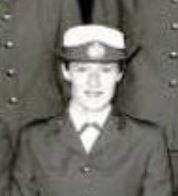 Lee Nottingham.
Lisa Williams is looking for Lee Nottingham who joined the RAAF from WA in Feb 1979. She was on 17 Comms until Oct/Nov 1979. Lisa and 10 other people are looking for her as they've planned a mini Comms reunion at the big Comms reunion in 2019.
2019 will be the 40th anniversary of 17 Comms Course. If you can help, let us know and we'll pass on the info to Lisa.
Research.
We heard from Luke Martin, he says: "I am a Military Researcher contracted to the Department of Veterans Affairs. I am writing to request some assistance regarding a case I am currently reviewing for DVA.
I have a formal DVA Official Order for the military research task that I can provide to you separately.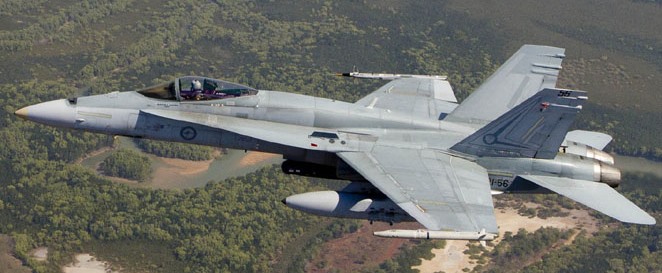 The relevant case relates to the crash of the RAAF F/A-18 Hornet on 18 Nov 87 at Palm Island, Queensland. The DVA case in question relates to the incident response/security teams that were deployed to Palm Island in support of the recovery and investigation teams. DVA is not investigating the crash of the aircraft rather seeks to confirm specific personnel who may have been involved in the ground response teams and the nature of the tasks performed by those personnel.
We would be interested in speaking with RAAF members who were based in Townsville who deployed to Palm Island in support of the ground response team to the crash. We have identified that one member who may have participated, Mr Michael White (rank of LAC at the time) who may have been a Radio Technician based in Townsville at the time. We would be very appreciative of any information that may assist us in making contact with Michael, who may be able to provide valuable information related to our research.
I understand that your associations policy is not to provide the details of members directly to others without their prior consent. If you do have a Michael White as a member, I would appreciate your contact with him and request he contact myself with the view to discuss our research project.
Any advice or guidance you may be able to provide to identify potential witnesses to progress the veteran's claims would be gratefully appreciated."
Kind Regards,
Luke Martin
Principle Consultant
Providence Consulting Group Pty Ltd
PO Box 4490
KINGSTON ACT 2604
(2/86 Giles Street, Kingston ACT 2604)
Mobile 0400 714 002
Email lmartin@providenceconsulting.com.au
Web www.providenceconsulting.com.au