Bob Gardiner.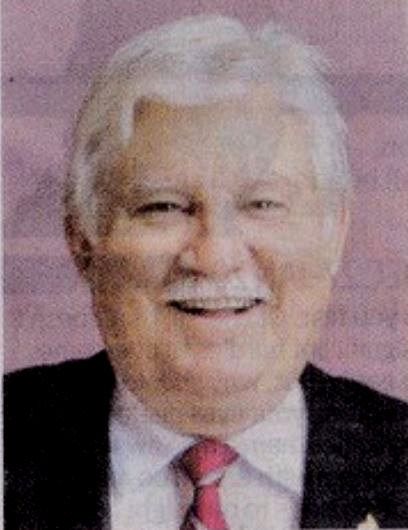 The Brisbane Courier Mail advises: Bob Gardiner had a zest for life. While at St Joseph's College in Gregory Terrace (Brisbane), he joined the college's Australian Air Force Cadet programme then after school it was off to Uni to learn Dentistry, but while there he decided becoming a dentist was not for him. He joined the RAAF instead and headed off to Sale to become an Air Traffic Controller.
While in the RAAF, he rose through the ranks quickly and became a specialist air traffic controller. He served at several bases from Amberley to Penang in Malaysia, Williamtown to Darwin. In 1987, he took up the post of chief instructor and CO of the RAAF's Air Traffic Control School in Sale. His final posting in the RAAF was in 1991 when he began working directly for Admiral Alan Beaumont, AC, who was a senior officer in the Royal Australian Navy, and later Chief of the Defence Force from 1993 to 1995.
After leaving the Air Force, Bob put his years of aviation experience to good use in assisting emerging nations in the Pacific and South-East Asian regions including Fiji, Vanuatu and Indonesia. He was welcomed there for his realistic teaching methods, and the design and compilation of procedure manuals. He was recognised for his friendly disposition in achieving goals that were based on good governance and world's best practice in the aviation sphere.
Bob also undertook a special assignment given to him in this regard by the UN. He was acknowledged for his ability to build rapport with people of all ages and nationalities and was always busy throughout the year helping other people, though he also endeavoured to join old school mates for an annual fishing escape in August to Fraser Island for the annual taylor run.
Bob died of a heart attack on the 13th October, while he and wife Kay were vi siting their youngest son Daniel and his wife Natalie in Singapore to celebrate their granddaughter Mia's first birthday. He is survived by his wife Kay and three sans Robert, Michael and Daniel. He was 74 years old.
Bert Gregory.
Neil Hunter advises the passing of Bert Gregory from a Heart Attack on Wednesday 12th December. Bert's Memorial Service was held at The Lakeside Memorial Park, Kanahooka (neat Port Kembla) in NSW on Wednesday 19 December at 2PM.
Sorry, no further details.