Privacy Policy | Editorial Policy | Profit Policy | Join the Association | List of Members | Contact us | Index | Links
Back Go to page: 1 2 3 4 5 6 7 8 9 10 11 12 13 14 15 16 17 18 19 20 Forward
Page 3 Girl.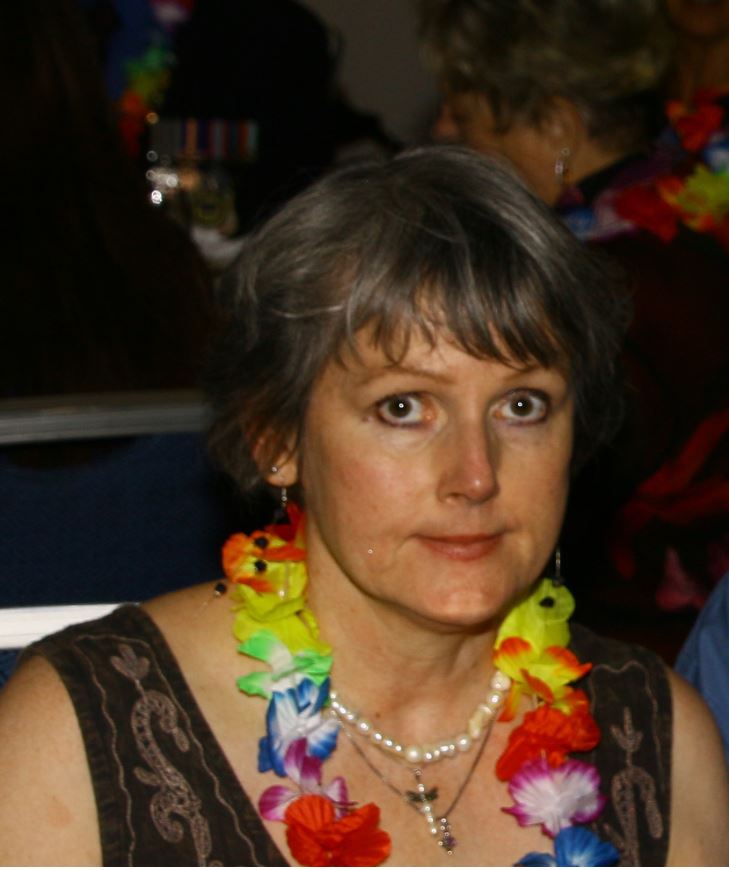 Our lovely page 3 girl this edition is Crissie Wessels.
Chrissie says: "I was born in Melbourne and while still a young girl I think I caught every major sickness that was going around, I had Measles, Mumps and also Pneumonia all in a short period of time. I was only 4 at the time and I can remember all my relatives coming down from their properties to see me as they were sure I was going to die. I especially remember our local GP saying to my mother, in front of me, 'Time to make the necessary arrangements - is she Christened?' adding that he didn't expect me to live past 4pm that afternoon. My mother grabbed the book of Common Prayer, a small glass of water - (an ex-Vegemite jar when they were cute little glasses) and the next door neighbour and between them they Christened me. I think that is why I am fascinated by Religion but not able to conform to any Church.
All through this time I spent hours listening to the ABC Radio. The Tet Offensive, Long Tan et al were part of my existence and Normie Rowe sang - It ain't necessarily so. The Ballot was in full swing and was something to be scared of. I waited to see if John, Robert, Michael or Terry our neighbours sons would be pulled out of the Ballot, I didn't understand what the Ballot was but I was scared of it.
In 1978 at the age of 17 I joined the RAAF and started on Course 257A. I had a great time on Rookies, which was held at Laverton back then and did all those good things you do. My friend Katrina knew two Vietnam Vets who had been put into 6 RAAF after some sort of crash at Pucka, so we went over to visit 'the Boys'. Both were Tankies and offered to teach us the finer points of spit polishing shoes. We took our Parade Shoes over the next night and learnt how to use a cigarette lighter to melt the polish into the pores of the leather. As our shoes had to be completely spit polished, it was great to be shown a few short cuts - which we shared with the other girls!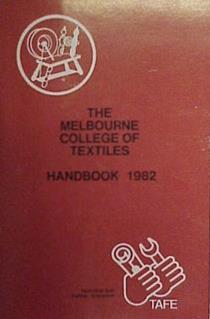 Then Katrina and I were posted to 1SD at Tottenham to wait for No 2 Tailor Course to begin. Tailor's Course was extraordinary given that we had two days a week at the Melbourne College of Textiles at Pascoe Vale (Suburb of Melbourne) where we studied Textile Technology and Garment Construction. At the Tailor School we learnt so many diverse things, one memorable event was when our Cpl (Colquhuon) asked me to help her make the flag for United Nations Day - which was great as when she had asked me to look after her indoor plants I had killed them all - accidentally.
Tailors Course ran to the same schedule as the Victorian Education Department School Holidays, so by the August Hols, we flew by DC 3 to Edinburgh, did a little bit of sewing and had a fantastic time being taken around all the sights of the Barossa Valley, Tailors Course was a very unusual course indeed.
On the flight back to Essendon Airport we had thunderstorms over the Grampians - personally I would fly anywhere in a DC 3. My claim to fame was Dorothy asked me to get the coffee for the Pilots, which helped me get a job nearly 30 years later, how many people have made coffee in a DC3 in a thunderstorm and not spilled a drop?
After the Course and just before Christmas 1979, I was posted to East Sale. My first evening at Sale coincided with a mixed SGT/Airmen Christmas drinks night. I walked into the Boozer only to be grabbed by a Sgt, who will remain nameless, who thought he could take certain liberties. What today would be classified as severe sexual harassment resulted in me pushing him off and hitting him as hard as I could mid stomach. He couldn't have been the fittest person in the room as he dropped to the floor like sack of potatoes and I SERIOUSLY thought I had killed him, he had stopped breathing and I heard somewhere in the room the sound of SILENCE, then a cry of "The new girl has killed XXXXXXXX" Not a good feeling, I can assure you.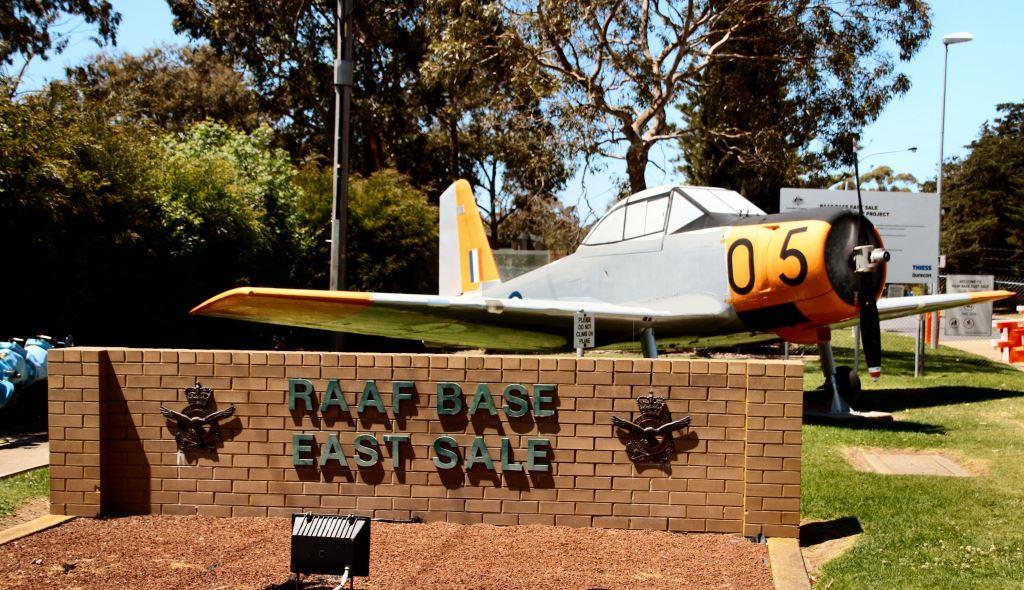 The next day his wife rang me at the Tailor Shop, I thought Oh hell. She offered a true Feminist Olive Branch and told me the old bastard had had it coming for years. I was invited to dinner at their place on the following Monday and I was to be picked up by our friend the Sgt. He arrived at the Airwomen's Quarters on his RAAF Bike, much worse the wear from far too many of CUB's finest. I sat on the crossbar and arrived safely at their house! His wife was absolutely brilliant and later she taught me to drive a car. I reckon I enjoy driving so much as she was a fantastic teacher. Sadly they were posted to HQ SupCom and I missed her heaps.
After I got out of the RAAF, I went to a Receptionist College in Melbourne where I found the only way to pass was to pre-type up a few paragraphs of the test prior to the start of the test. Muggins Me, I refused to cheat and left with a steady speed of 46wpm, no mistakes and no cheating – but no Certificate. I left.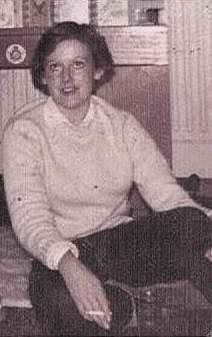 My next job was with Telecom, at the Sunshine Coast telephone exchange, it was fun. Every day was different, it seems the only reason I actually got the job was because the ad in the local paper requested, quite specifically a "One Page Application". I had no trouble writing one page. I had done no paid work since leaving the RAAF, but, I had the skill to write one page! Apparently over 300 applications were immediately binned as they too long.... RAAF training - do as you are told!
Sometime in the 1990's there was a distant sound of "Whok whok whok" , simultaneously my ex-Army friend Sue and I threw our headsets down and squealed "Iroquois" it was Long Tan Day as it was known then, the main street was blocked off, our Exchange effectively cut off... we ran down the stairs to be outside in time to see the Iroquois and saw the whole Parade. But!, considering every minute of our work day was electronically recorded, we had committed an offence, but Sue and I weren't all that worried. Fortunately, we had a Supervisor who was quite proud of us - she said she would have been disappointed if we had sat still and worked! She had watched the parade from the lunch room.
Chrissy, back in the days when smoking was cool
and was also good for you!
After my redundancy from Telstra I applied for a job in the Classifieds at the local paper, got the job and missed out on the pizza at the closing day of my Exchange! I loved the job with the paper! After a while I thought I would like to do something else, not one of my brightest ideas, however, within two days of starting a job in Aged Care I realised that it was not for me, so a mate from my Telstra days suggested I go to the Coffee shop where we had coffee every day when we were at Telstra and ask for a job washing dishes: this is where the DC3 flight was useful. I started the next day, had a great time, then enrolled in TAFE to do a Business Admin Cert III and then went back to the paper as a very much older "Girl Friday". I followed that up with a Cert III in Financial Services which unfortunately got me the worst job I have ever had – in the insurance game. It was back to the local paper within 6 months - after the insurance job it was so great to be back again!
Then a family member became quite ill and I left work to look after them.
Finale: So all the hours of listening to ABC Radio in the 1960's is put to use now at the Vietnam Veteran's Association Australia Sunshine Coast Drop In Centre where I volunteer. Sometimes I will remember a News Bulletin as the conversation around me is about the same News Bulletin, though no Mother to walk in and reassure me that 'the Boys' were not in last night's Ballot".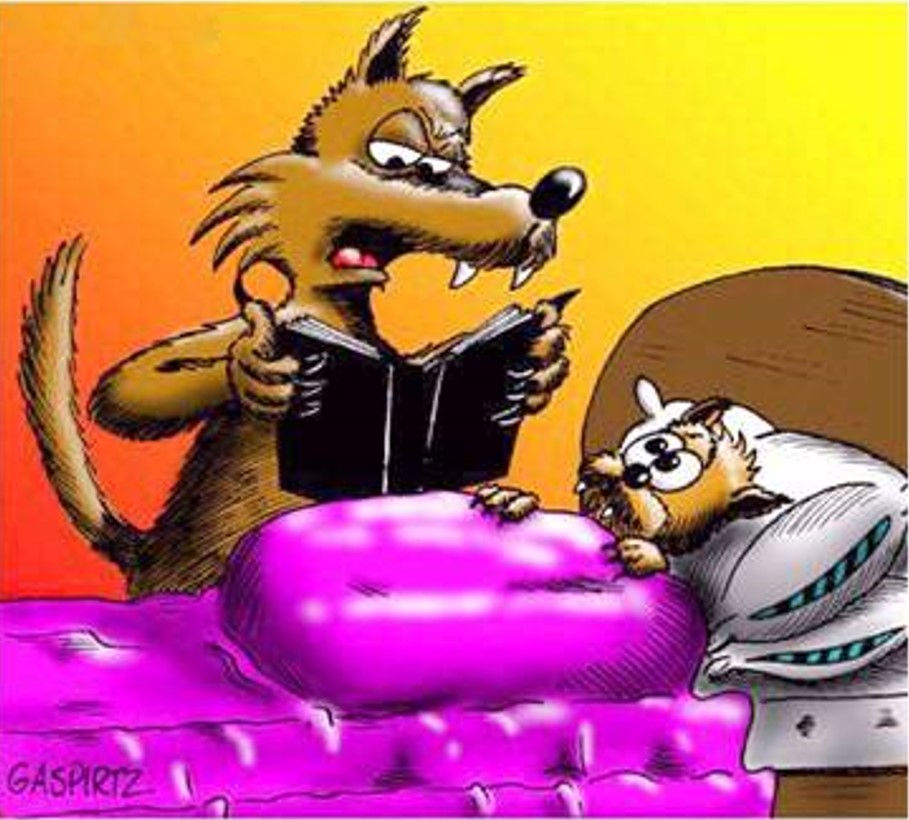 Once upon a time there were 3 little pigs.
So I ate them, end of story,
Now go to sleep.
The following 3 pics were sent to us by Heather Marsh, (Heather Rendall in the pics)
Plotters Course, Nov 1974
CPE Laverton.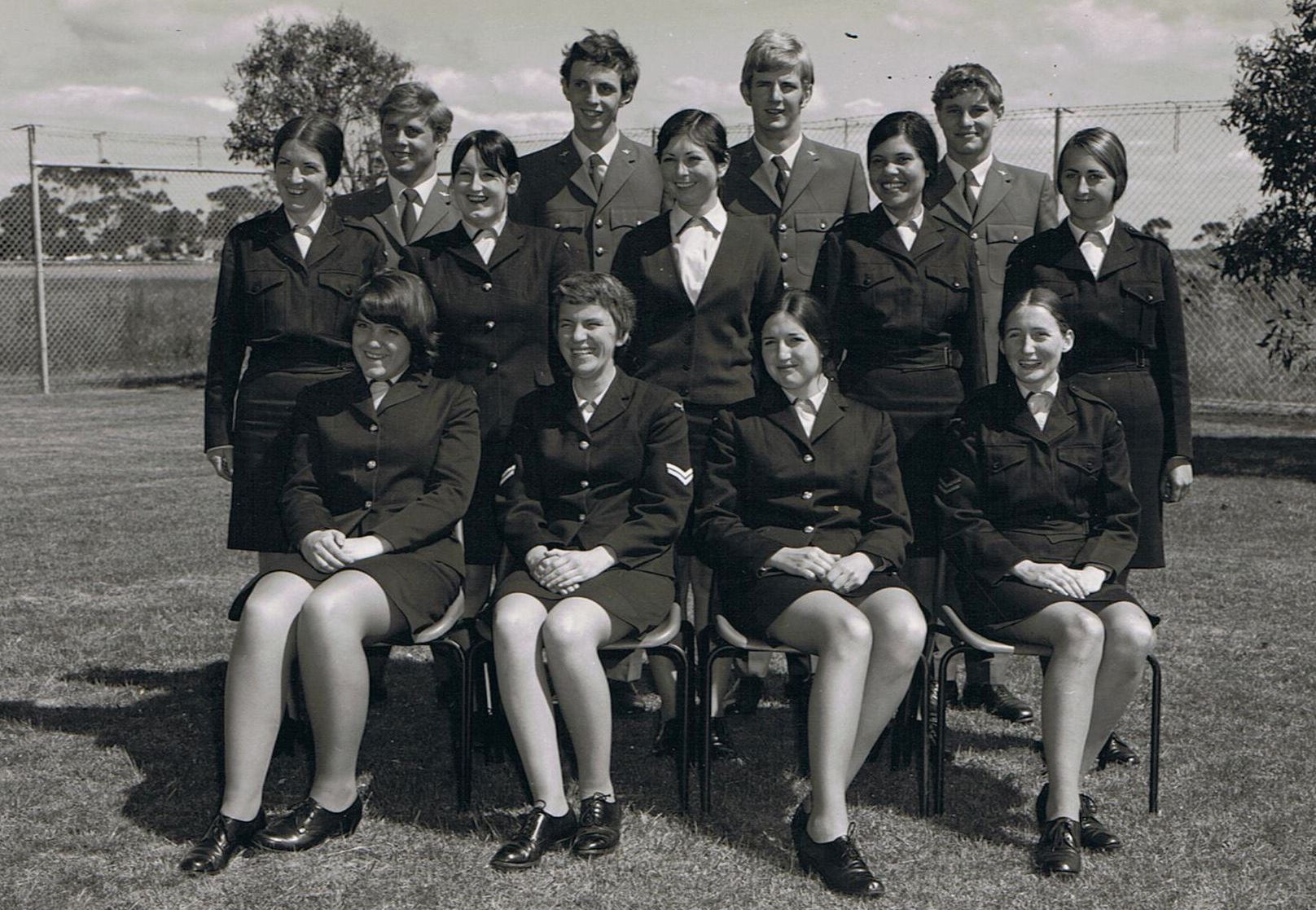 Back Row L-R: Rick Zornada, Andrew Gardner, Greg Tanner, Tony Brown.
Middle Row L-R: Mary Baldock, Jenny Cullen, Vicki Reeves, Gislaine Roussel, Jenny Rodda.
Front Row: Lyn Smith, Betty Reid, Elaine Whitehead, Heather Rendall.
Plotters Course, Sept 1975
CPE Laverton
Standing L-R: Janet Hefford, Gary Challis, Greg White, Graeme Edgar, Bruce Brown, Mark Emmett, Neil Foster, Geoff Elliott, Debbie McAlister.
Seated L-R: Sonya Hackett, Liz McKay, Heather Rendall, Betty Reid, Mary Baldock, Chris Skouse, Jenny Wild.
No 35 WRAAF Supervisors Course,
11 July 1975
RAAF Edinburgh.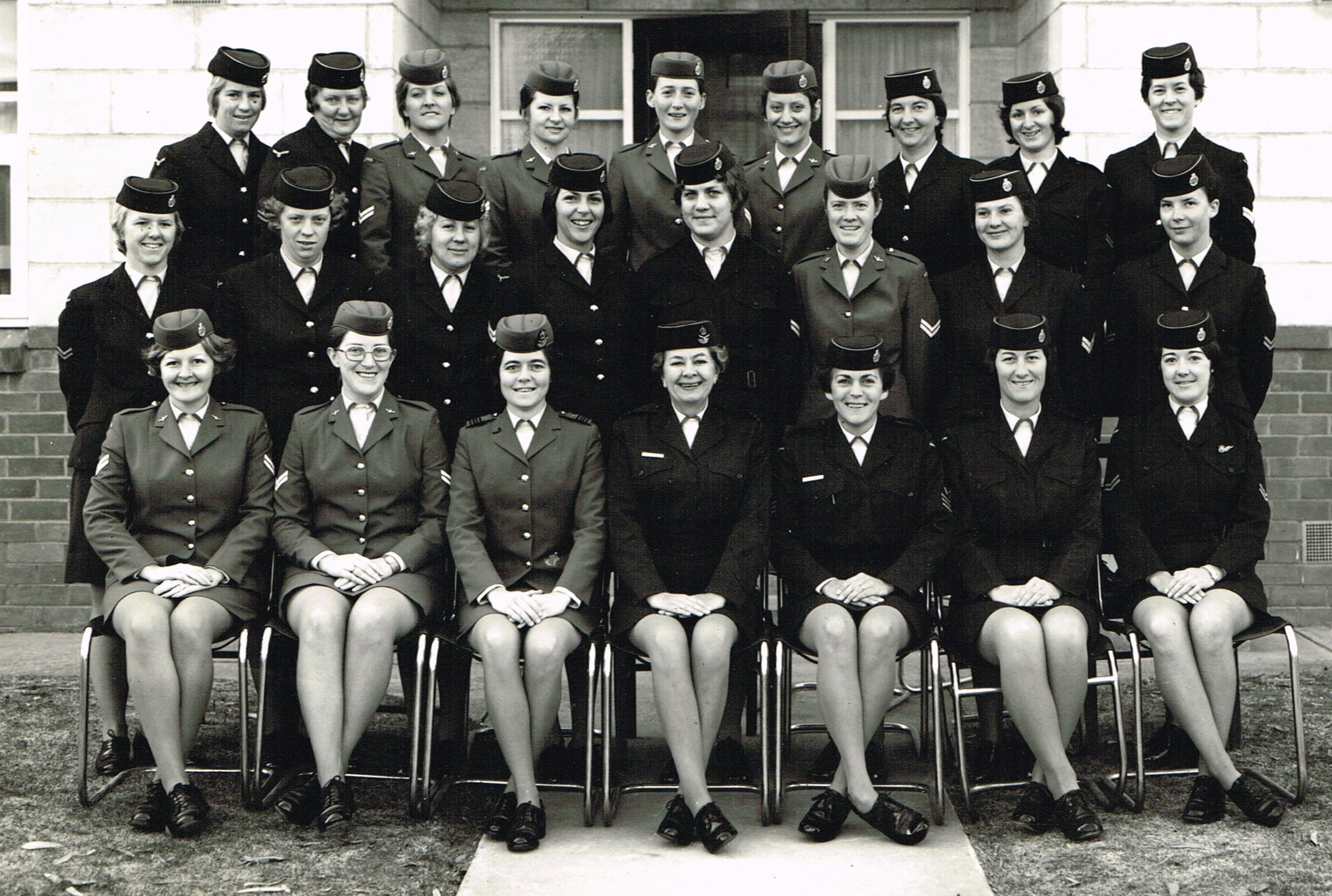 Back Row L-R: Jill Buckland, Margaret Curtis, Sue Bath, Andrea O'Brien, Heather Rendall, Dennise Ireland, Betty Frank, Glenda Foureur, Maureen Taylor.
Middle Row L-R: Jan Phillips, Sheryl Fridd, Julie Czelowski, Rhonda Griffiths, Helen Marciniak, Robyn Cook, Elva Reid, Chris Kleiden.
Front Row L-R: Kay Hammer, Claire Baker, Flt Off McDowell, Sqn Off Margaret Cass, Dawn Dennis, Jill Patterson, Robyn Carey.
They say you should sprinkle ultra virgin olive oil on kale.
Makes it slide off the plate into the bin easier.
831 Rookies
1966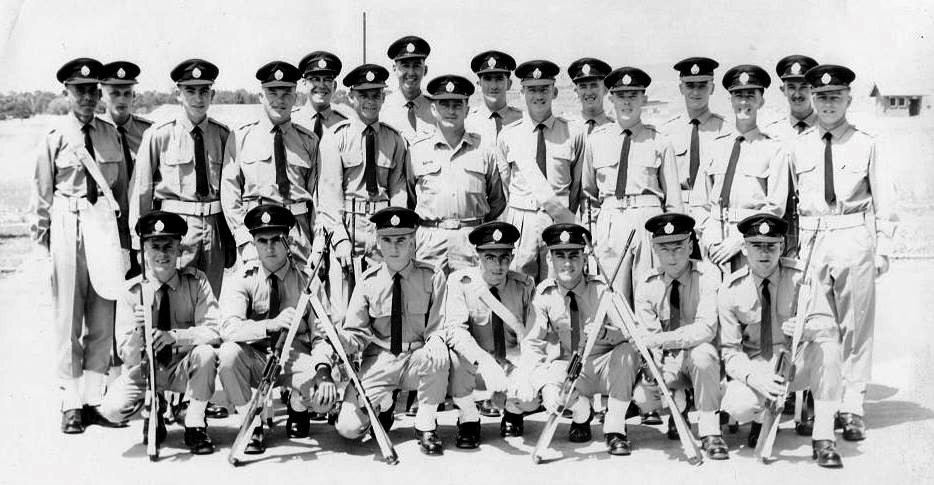 Sorry – no names, can you help?
| | |
| --- | --- |
| Valerie Machin | |
It's scary when you start making the same noises
as your coffee machine.
| | |
| --- | --- |
| Mary Windsor, 1971. | |
WRAAF Course 257A.
1978
9 Sqn
Vung Tau. 1966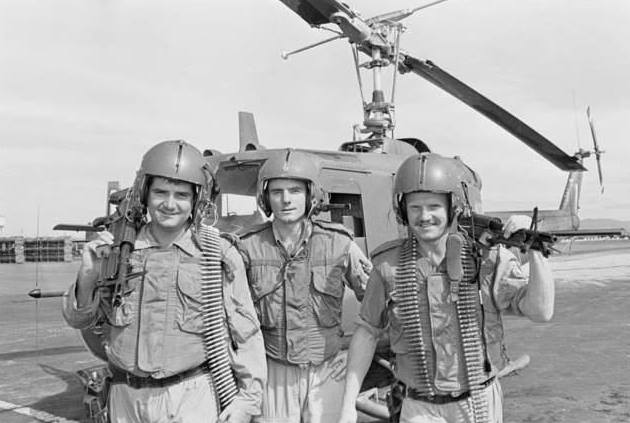 L-R: Brian Taylor, Dave Champion, Dave Darcey. AWM Photo.
Click the pic below to watch 9 Sqn leaving Nui Dat for the comforts of Vung Tau.
Navy Grumman Tracker.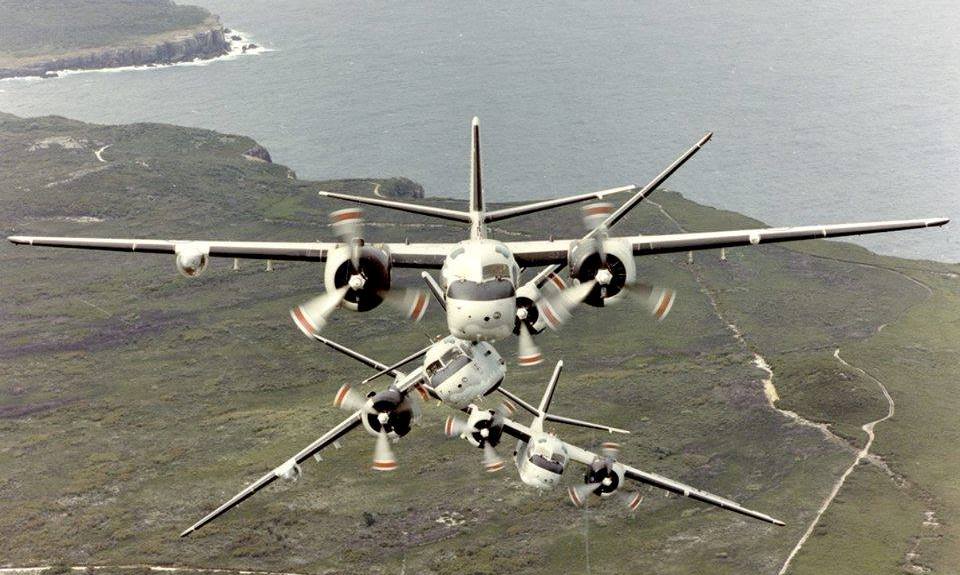 Between 1967 and 1984 the Royal Australian Navy operated two Squadrons of S-2E and S-2G variants, based at NAS Nowra (HMAS Albatross). These aircraft served with the RAN's 816 Squadron which embarked aboard the Majestic-class aircraft carrier HMAS Melbourne as part of the 21st Carrier Air Group whenever that ship was deployed and with 851 Squadron, the S-2 training squadron.
During approximately 17 years of operation of the Tracker, the RAN lost only one S-2 during aircraft operations due to an accident at sea on 10 February 1975, however, on 4 December 1976, a deliberately lit fire in a hangar at Nowra destroyed or badly damaged a large proportion of the RAN's complement of Trackers. These were subsequently replaced with ex-USN aircraft. The replacement aircraft were all S-2Gs, including the original aircraft modified by the USN to that status. This saw the introduction of AQA-7 acoustic gear into RAN service and all RAN operational Trackers were subsequently modified to this standard.
Lincoln.
Click it for a bigger view)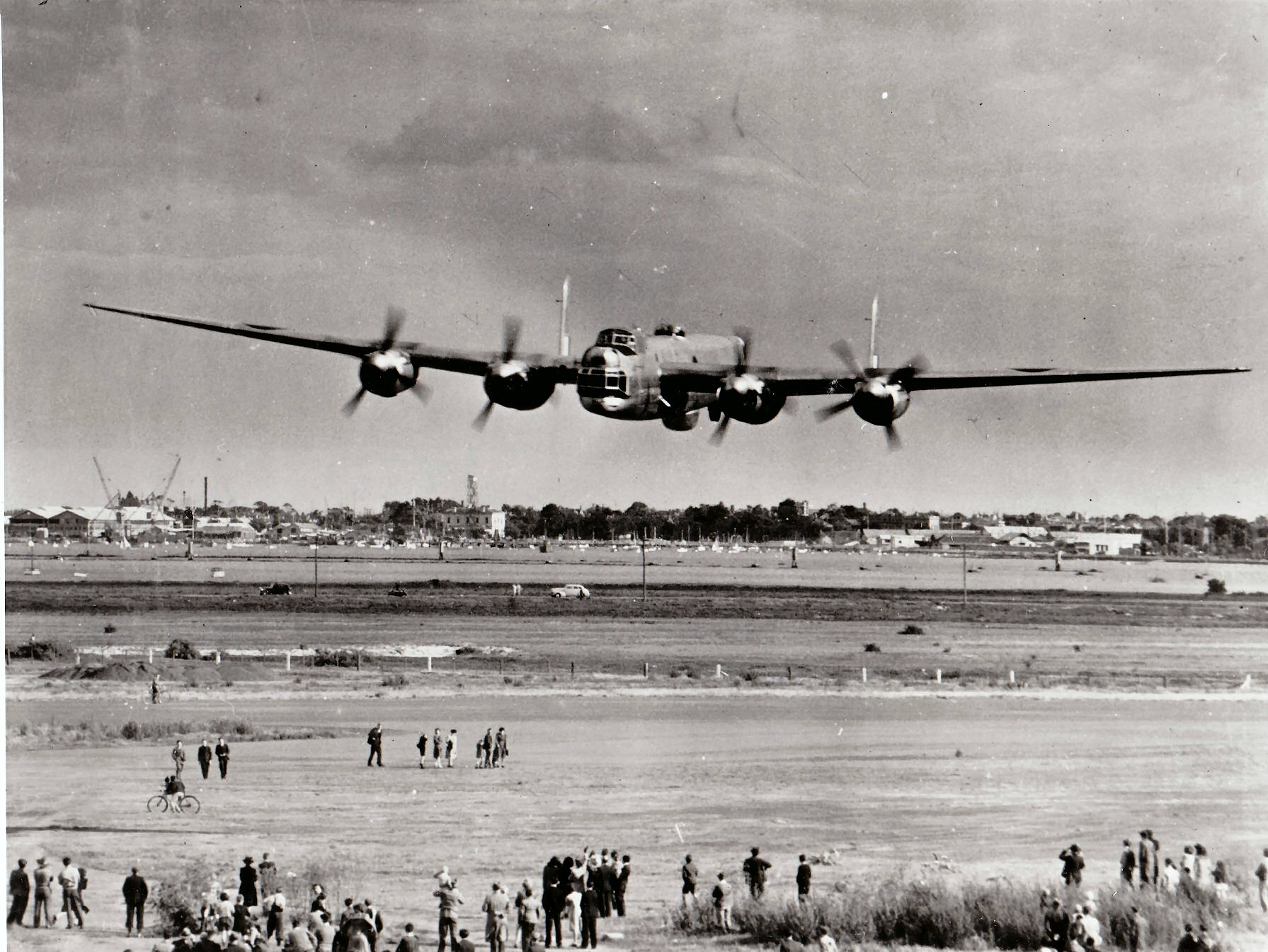 Avro Lincoln being demonstrated at the Government Aircraft Factory's airstrip at Fishermens Bend, Port Melbourne – sometime around 1946. The first of five were imported as components; before production commenced on a total of 68 aircraft which were built there. The Australian produced Aircraft were:
5 Mark 30 aircraft assembled from parts imported from the UK. (A73-1 to A73-5)

20 Mark 30 aircraft. (A73-6 to A73-25)

29 Mark 30A aircraft. (A73-26 to A73-54)

19 Mark 31 long nose aircraft. (A73-55 to A73-73)
No1, Basic Electronics Course.
School of Radio, Ballarat, May – Nov 1958.
Allen Gibbon sent us this pic.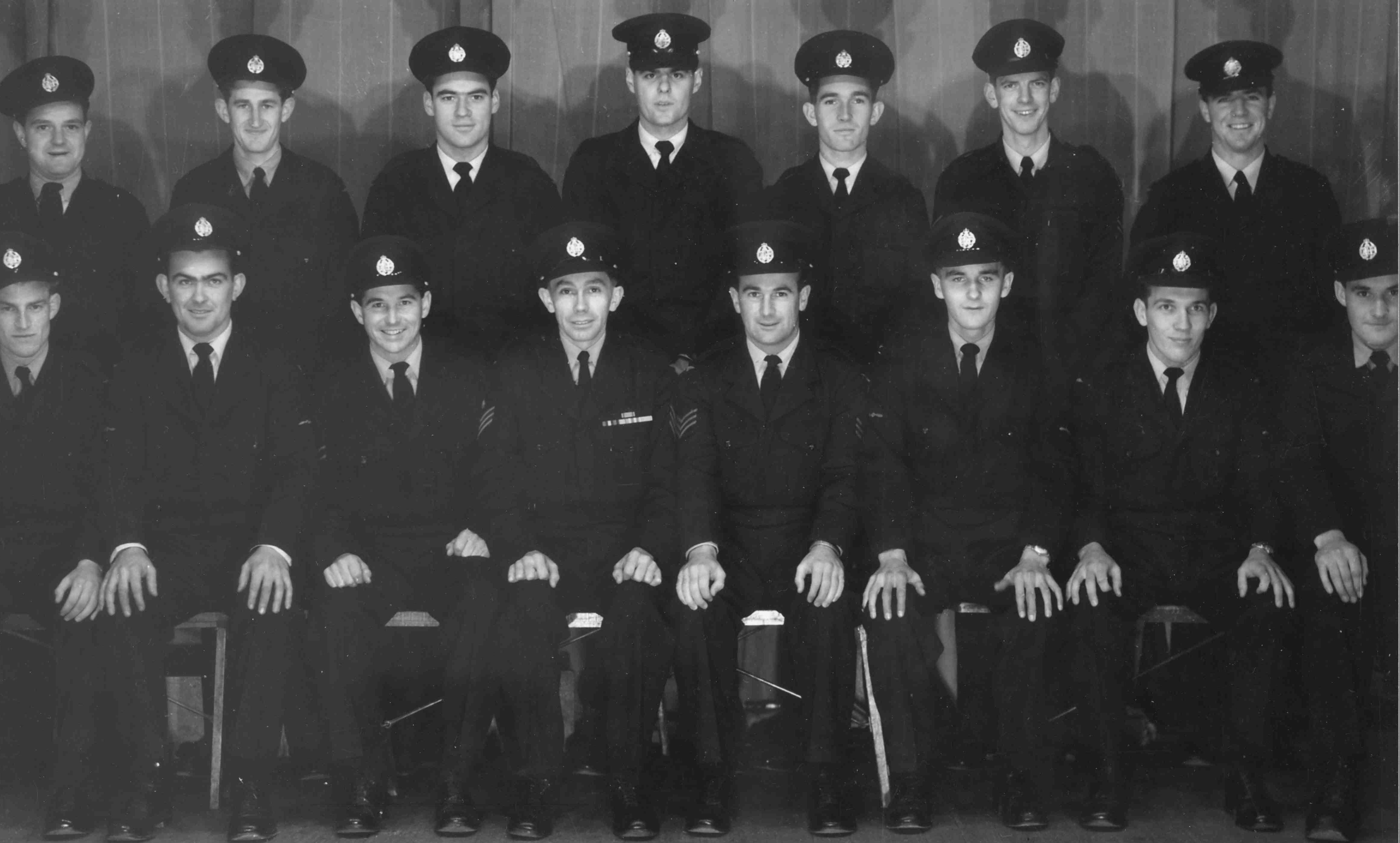 Back L-R: Bill Bryce, Allen Gibbon, Gary Gent, Ray Hiern, Mick Fallon, Phil Lawrence, Ken Neely.
Front L-R: 'Pos' Holder, Ken Parkin, Jack Miles, Keith Murray, George Homer, Col Wynn, Warren Coops, Don Stott.
The course was introduced to provide basic electronics for non-radio aircraft trades. During the 1950's electronic systems were fitted to aircraft and weapons. The Neptunes had an electronic controlled searchlight and were being fitted with a magnetic anomalies detection system and the C130As had electronic fuel control for the engines. Initially they also had an electronic fire detection system. Bloodhound SAMs were being purchased and homing torpedoes were available for maritime aircraft. There were also many other electronic applications for aircraft including instrumentation and flight and data systems for drones.
Teleprinter Course, Laverton, 1966.
Denise Lawson sent us this. Doug Barthelson provided most of the names.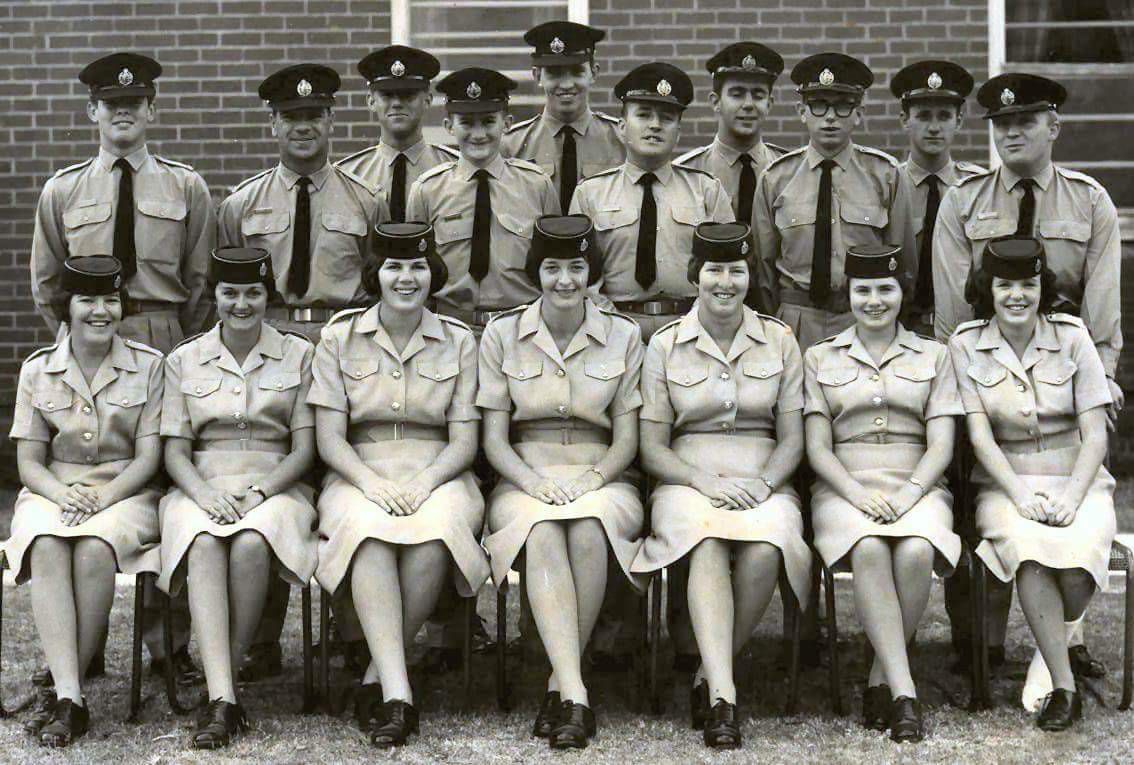 Back Row L-R: Bob Delaney, Alan Alcock, Paul Curran, Joe Hunt
Middle Row L-R: Bruce Thompson, ?? Coulthard, John Gardiner, John Richards, "Strawb" Hart, ?? Smith.
Seated L-R: Bev Seach, Jean Dancey, Georgina Statham, Denise Carey (me), Jan Noack, Sandra Nichols, Don't know.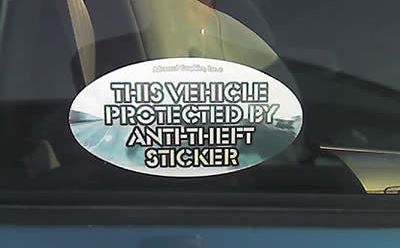 Darwin Base Cinema, 1959.

The Base Cinema at Darwin with ASCO at the other end, the building to the right was the Post Office. Bob Anderson says "During WW2, the cinema was used as a dance hall for the yanks. The floor was purposely sprung, for want of a better word, to make it better for dancing. Talking about the post office, the 'new' building across from the ASCO car park was the post office until the new Winellie post office was built in the early 1970's. It then became the PMEL (Precision Measurement Equipment Laboratory) building. Then, it became the office for the Clerk Supplies. (not sure what their office was called)".
Lisa Williams.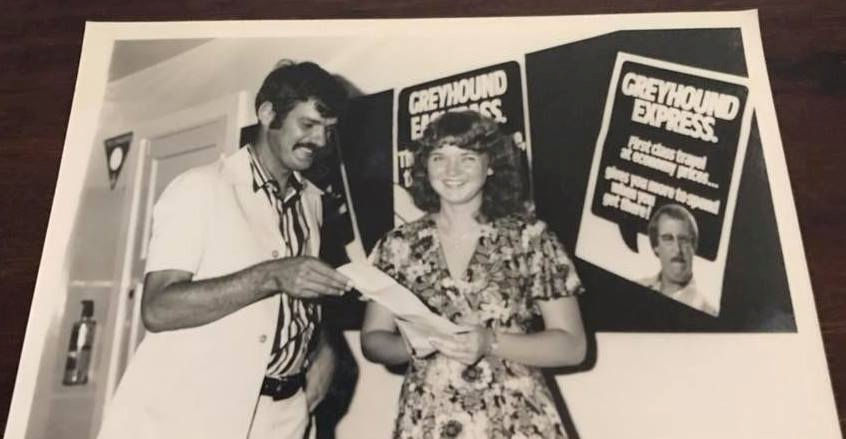 Lisa receiving a raffle prize (bus trip for where-ever) from Roger Saville, who she thinks was the President of the Airmens' Club in Townsville.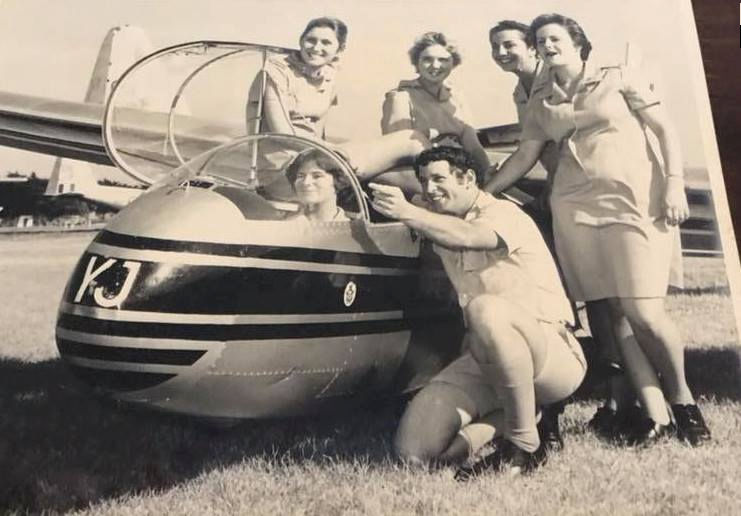 This pic was taken at Laverton, sometime in 1979. It involved a photo-shoot promo to do with the RAAF's gliding club. All girls were from Lisa's rookies course, 259, which had a notorious Repanic Reputation. The Course ran from 19 Feb to Mar 1979. Top left, sitting on the aircraft is Michelle Beck, then Lisa, then Janette Dekuyer (nee Sacco). Lisa is unable to name the others, if you can help??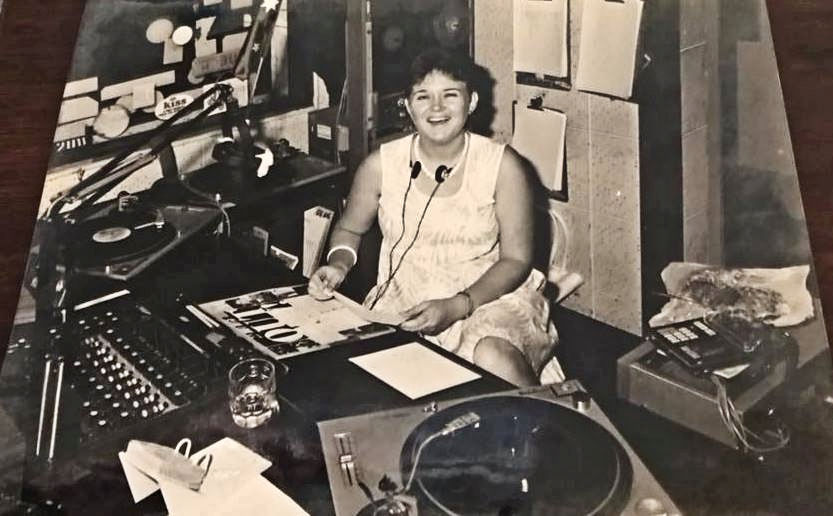 Lisa - your hostess with the mostest. DJ Lisa at Radio Mouth Butterworth where she was an announcer from late 1984 to early 1985.
Frognall Radio Operators. 1944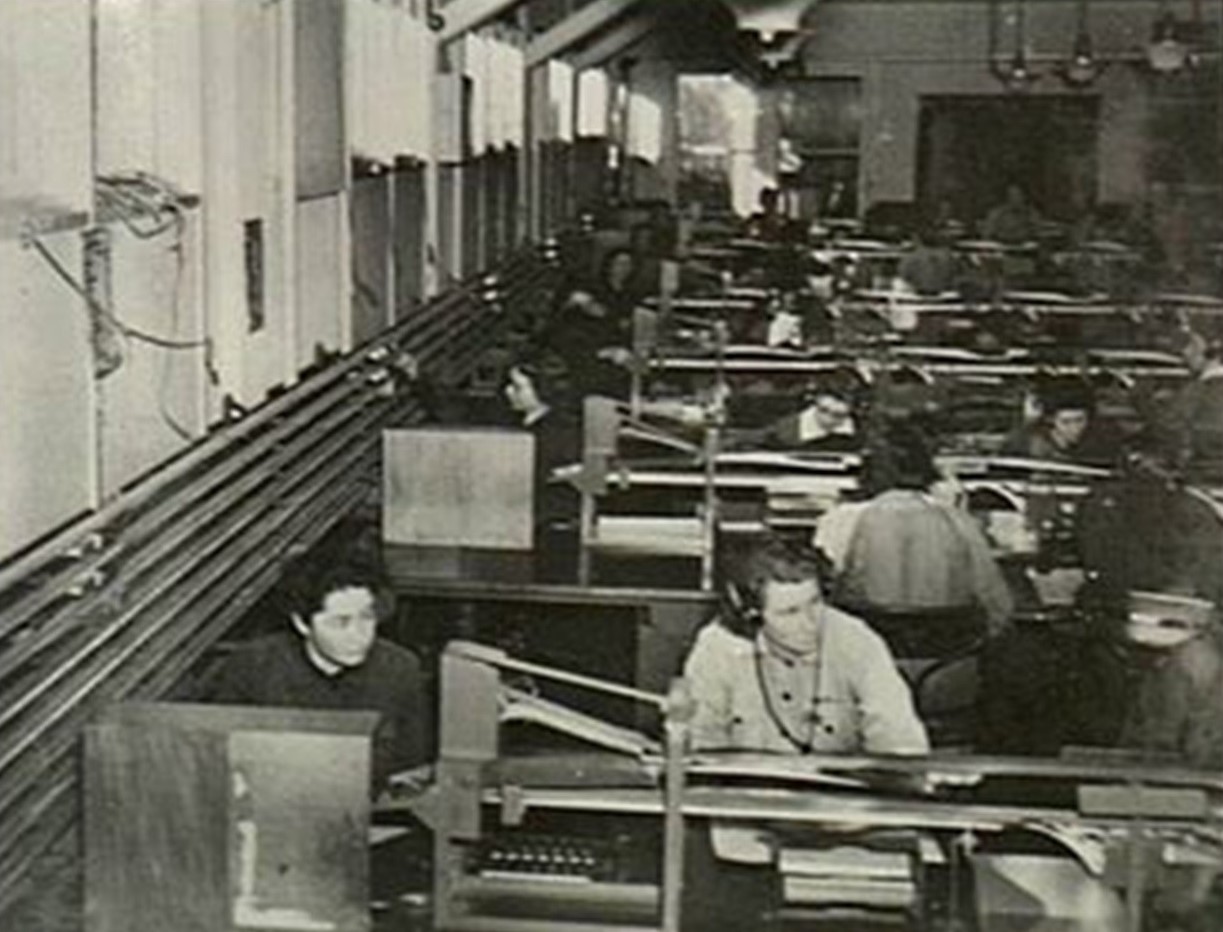 WAAAF Radio Operators at the Wireless Transmitting Station at Frognall, 1944
Soldering. 1939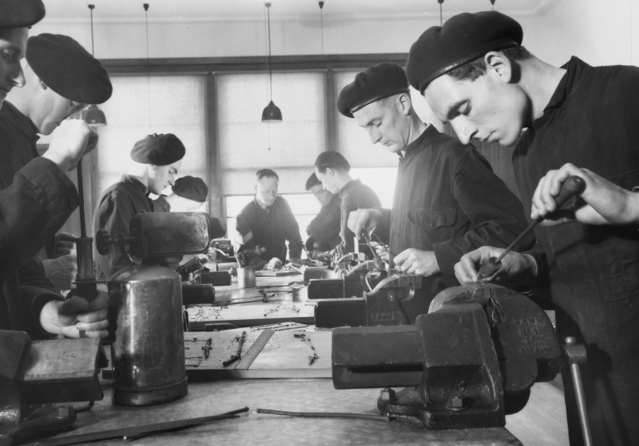 Trainee Radtechs learning to solder at the School of Radio which was at Point Cook in 1939. And we thought Scope irons were a bit heavy!!
Tuning a mobile radio.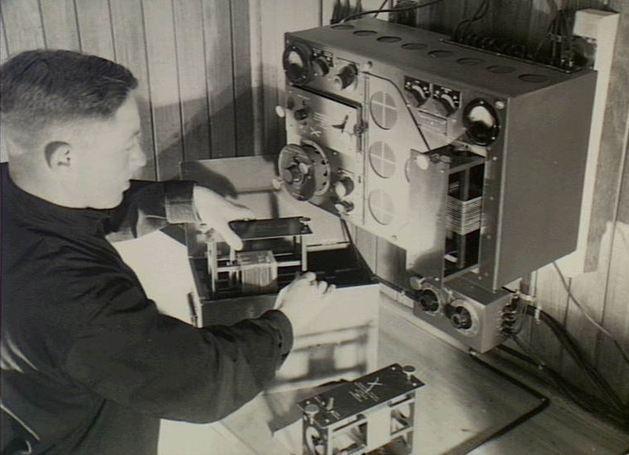 A RAAF Radtech tuning a mobile radio transmitter at the wireless training school at Point Cook. Portable??