Privacy Policy | Editorial Policy | Profit Policy | Join the Association | List of Members | Contact us | Index | Links
Back Go to page: 1 2 3 4 5 6 7 8 9 10 11 12 13 14 15 16 17 18 19 20 Forward
Most of the pics on this page have been crunched to allow the page to open quicker.
Click each pic to obtain the HD version which you can then download.
Djinnang Reunion.
On Saturday the 25th May, 2019 the Djinnang Association held their annual reunion/AGM upstairs at the Port Office Hotel in Brisbane.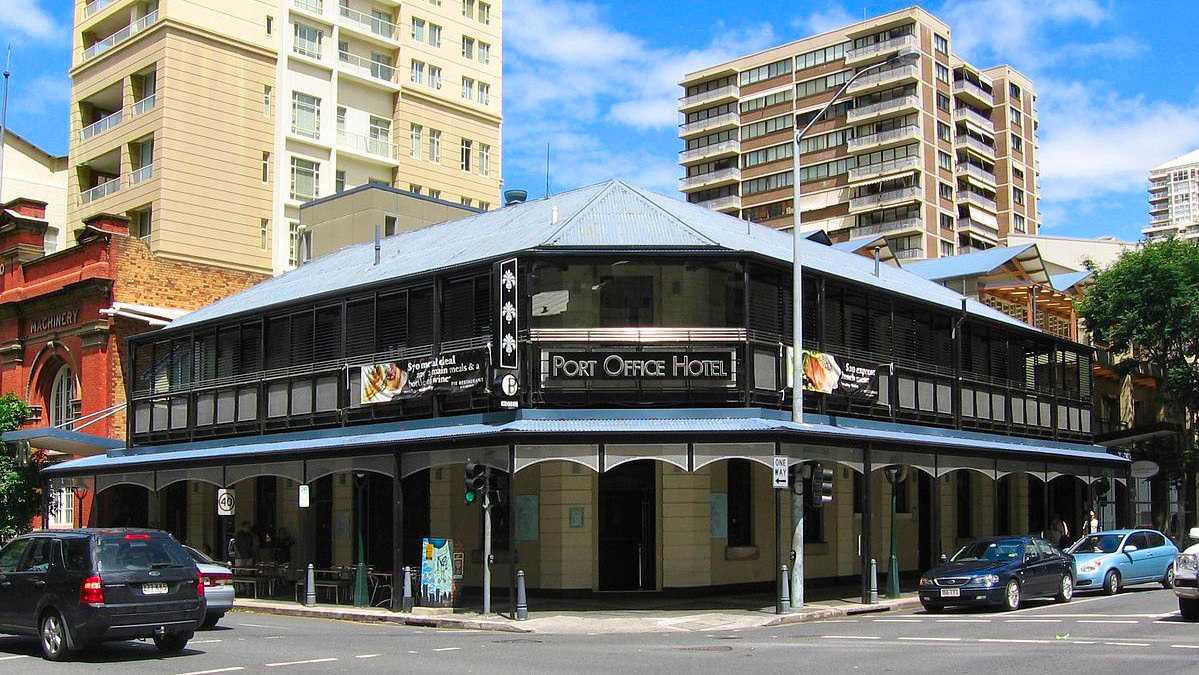 The Association has had a bit of bad luck with venues, years ago they met at the Alexandra Hills Hotel, then they moved into the City to the Public Service's Club, then when that closed it was the Transcontinental Hotel, then the Hotel Jen which also closed so this year it was downtown to the Port Office. Not that anyone minded, they could have held it at Luggage Point and they would still have come. The Association has to be one of the most successful of all ex-RAAF Associations. Every year they hold their AGM/Reunion in the Brisbane area and every year they come in droves from all points, from Townsville, from Perth, from Tassie.
A great bunch of people, proud of their heritage, comfortable in each other's company and happy just to get together and reminisce about old times.
I've learned two important lessons in my life,
I can't recall the first one but the second done is that I need to start writing stuff down.
The event was scheduled to run from 2.00pm until 9.00pm, but they started rolling in from 1.00pm.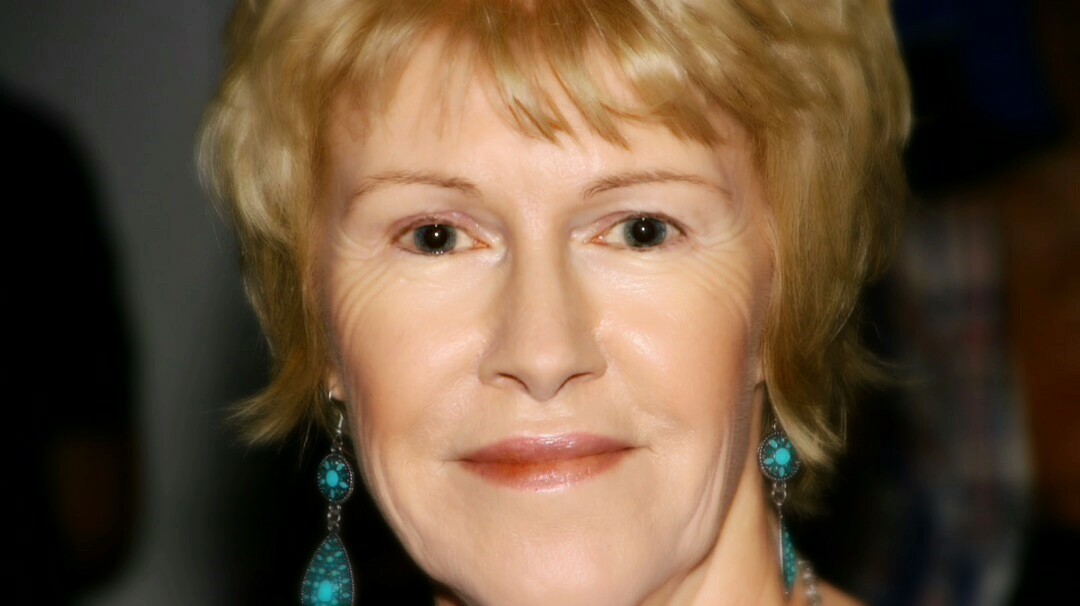 Gail McDermott, your hostess with the mostest – who worked so hard to make the event a success.
Gatekeepers.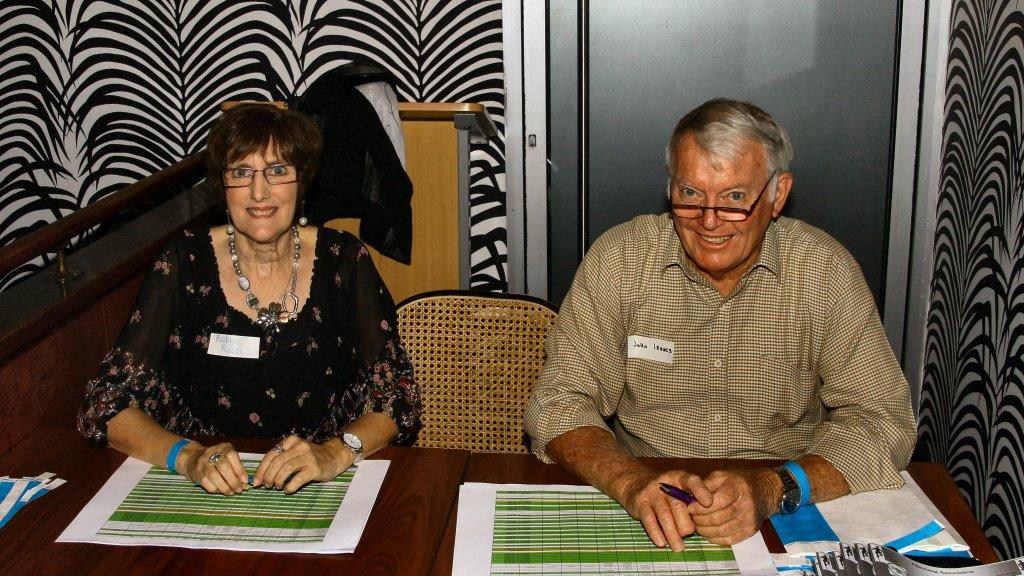 Robyn Russell and John Isaacs held the fort and made sure no-one snuck in.
Some of the people who attended this year are: All names left to right.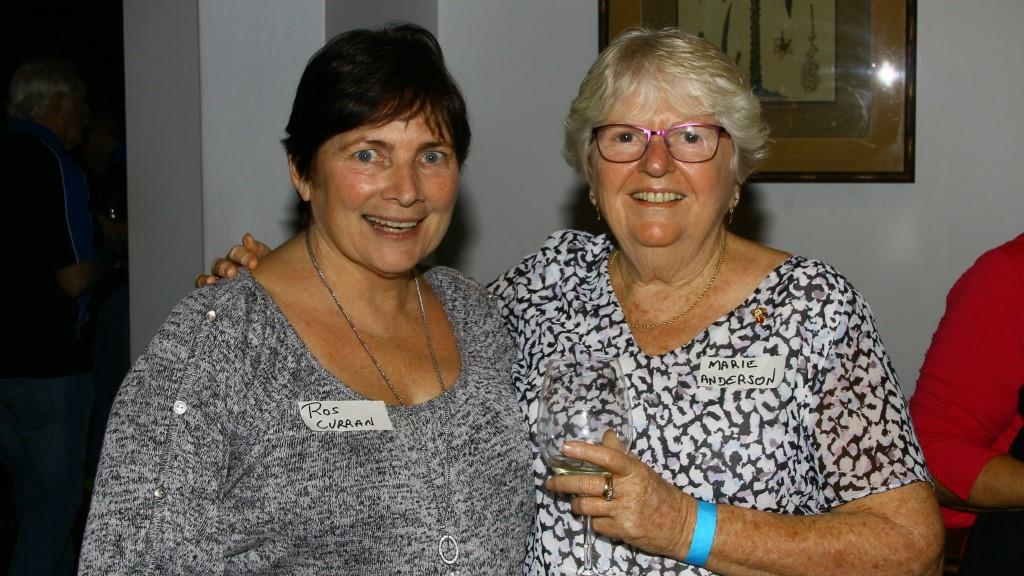 Ros Curran, Marie Anderson.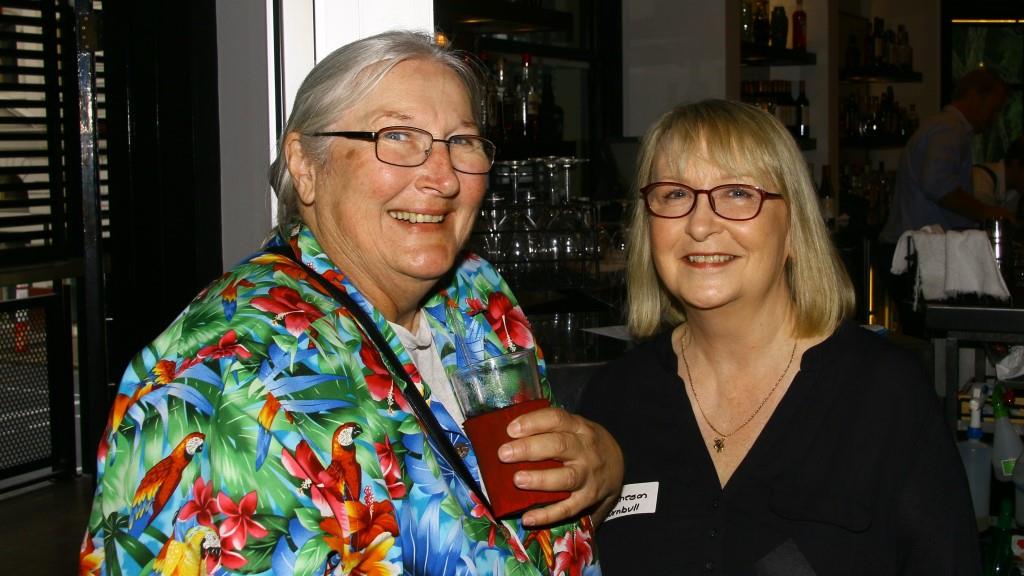 Joy MacPherson, Wendy Matherson.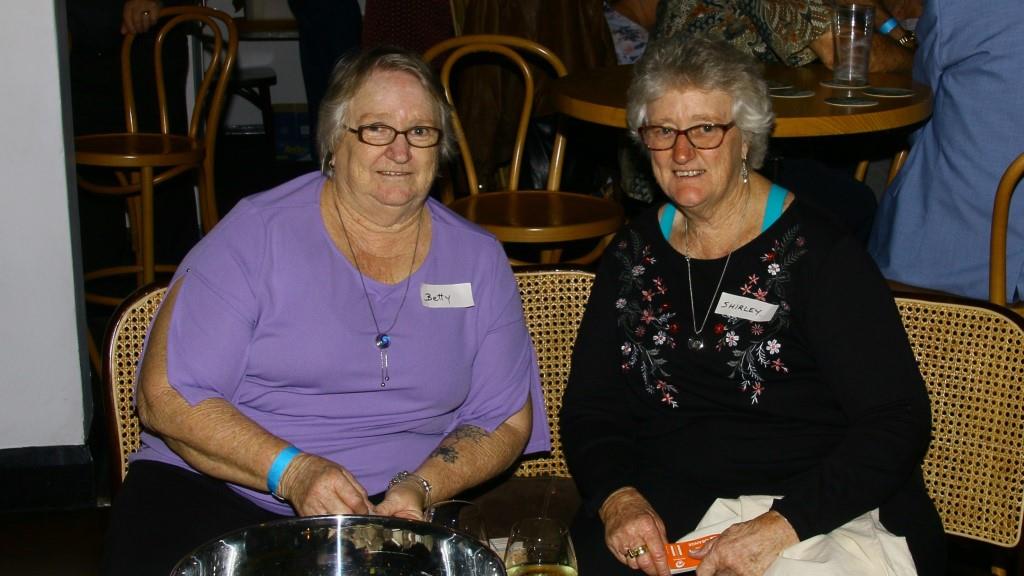 Betty Yardley, Shirley Watson.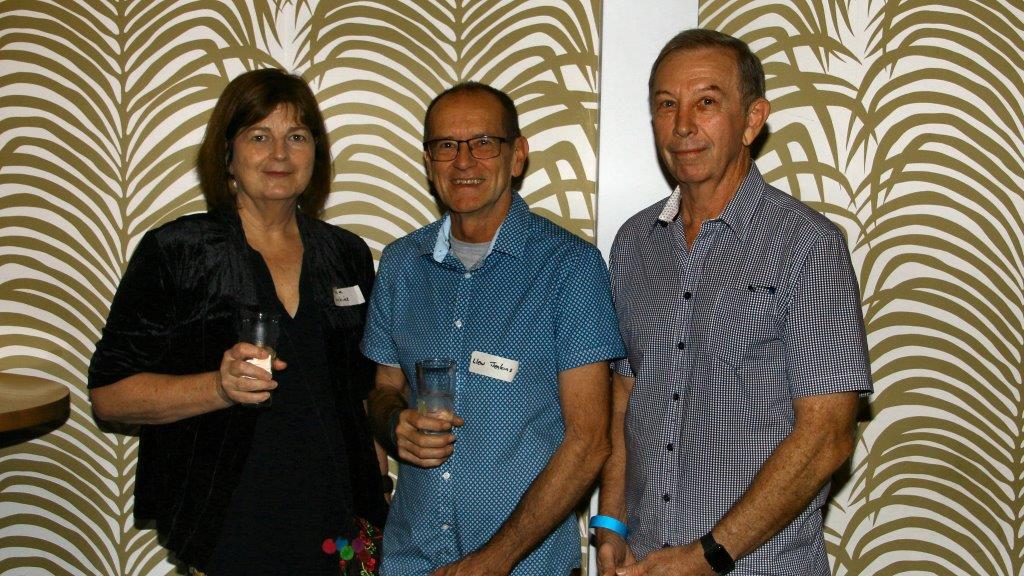 Denise and Lew Jenkins, Nev Paten.
Di Hoopert, Trev Benneworth, Ros Curran. (A thorn between two roses!). How lucky can a bloke get??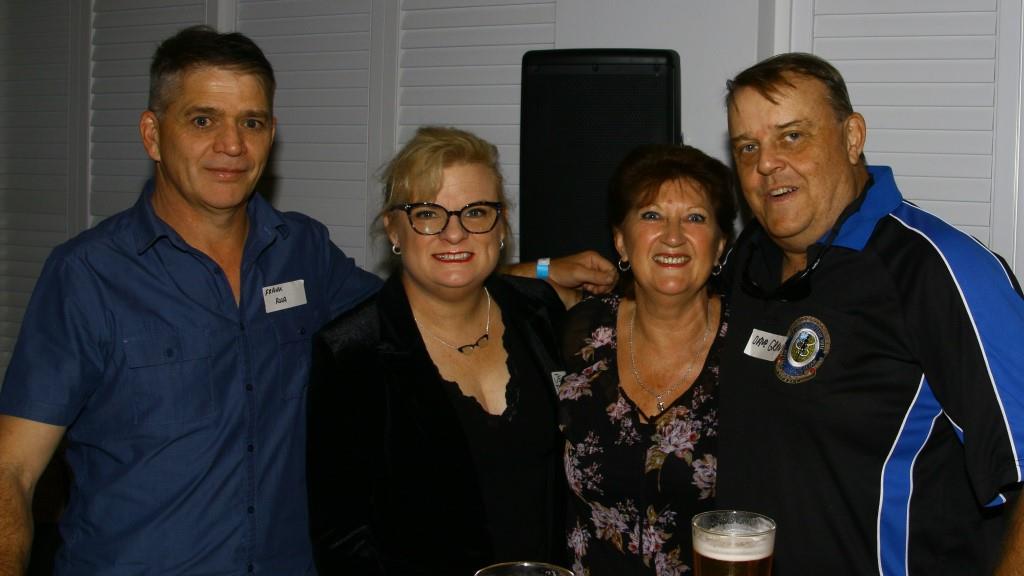 Frank Rosa, Jewels Townsend, Debi Banks, Dave Grant.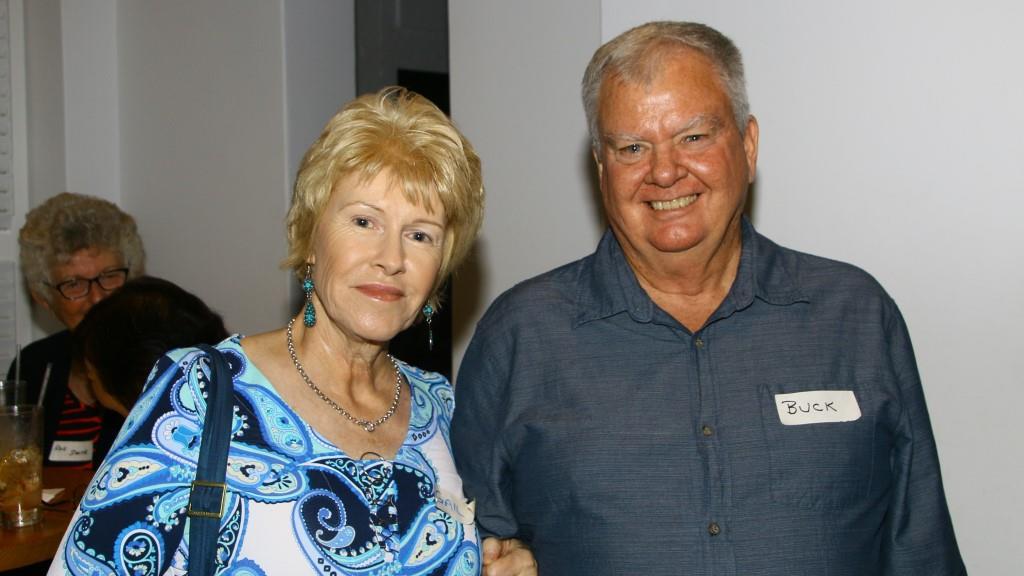 Gail McDermott, Shane Buckby.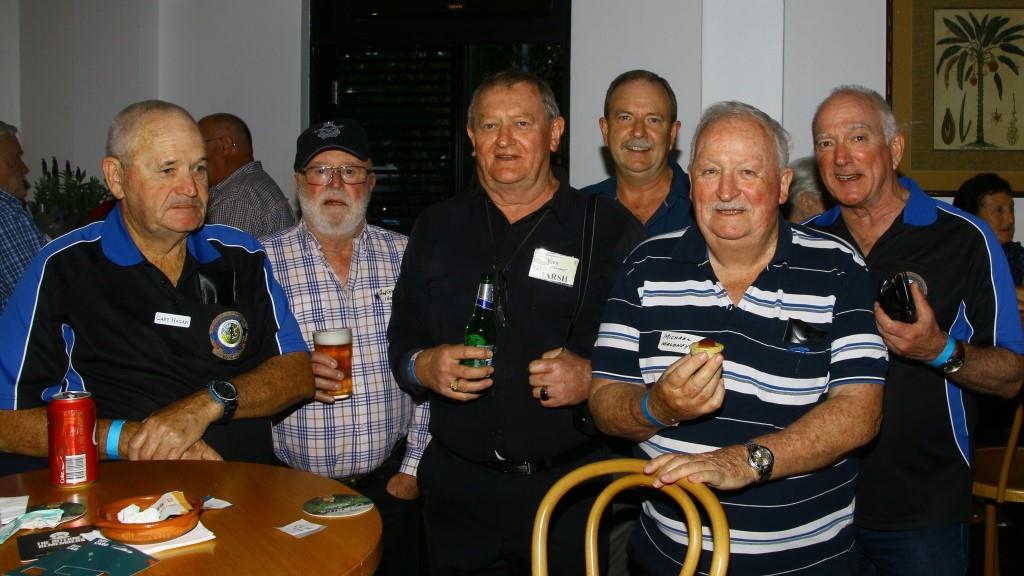 Gary Hagan, Tony Ireland, "Swampy" Marsh, Sandy Matheson, Mick Maloney, Steve Ellis.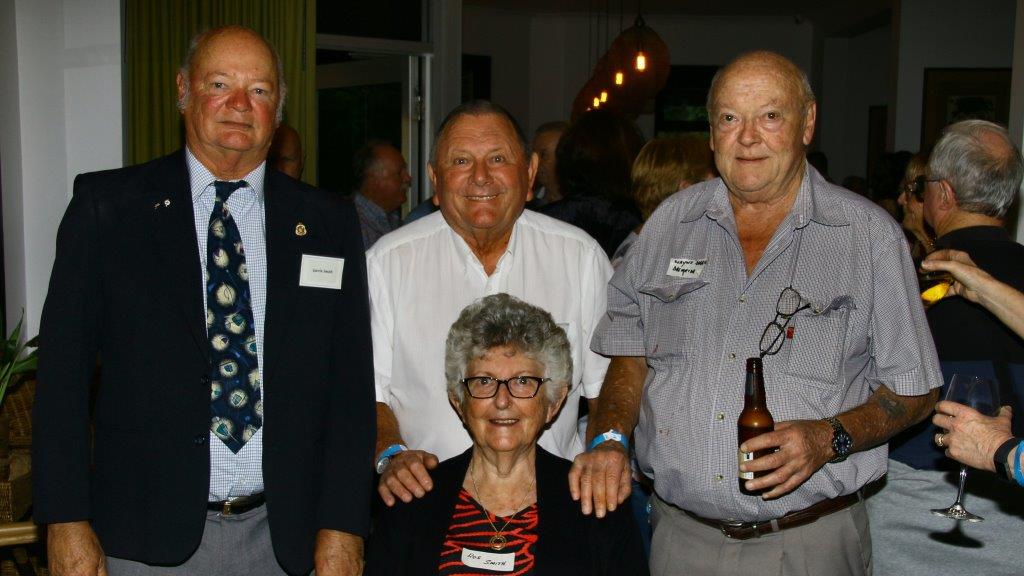 Gavin Smith (Association's President), Glen Watson, Wayne Dalmeida, Ros Smith.
I'm so lucky people can't hear what I'm thinking.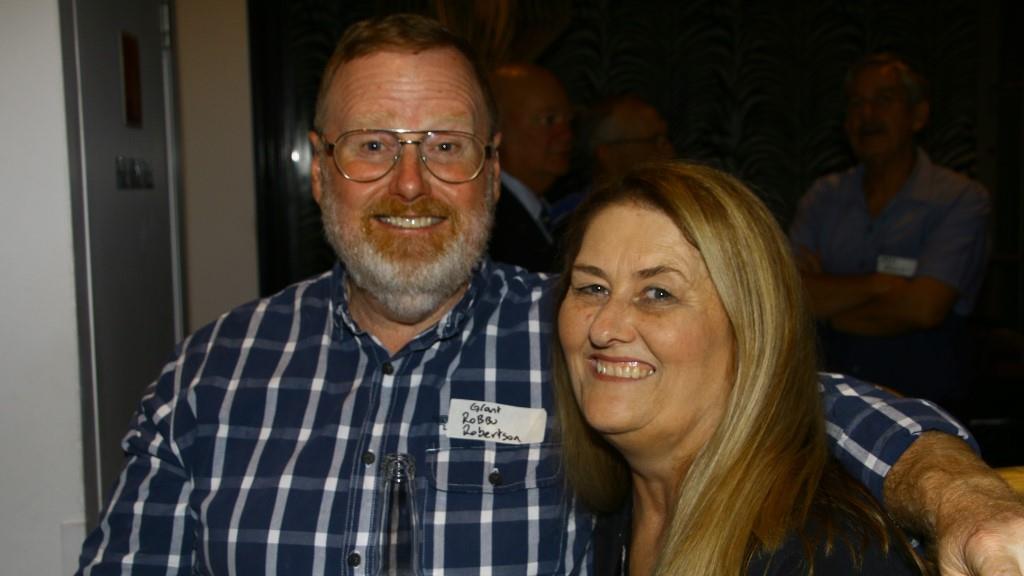 Grant Robinson, Peta Brough.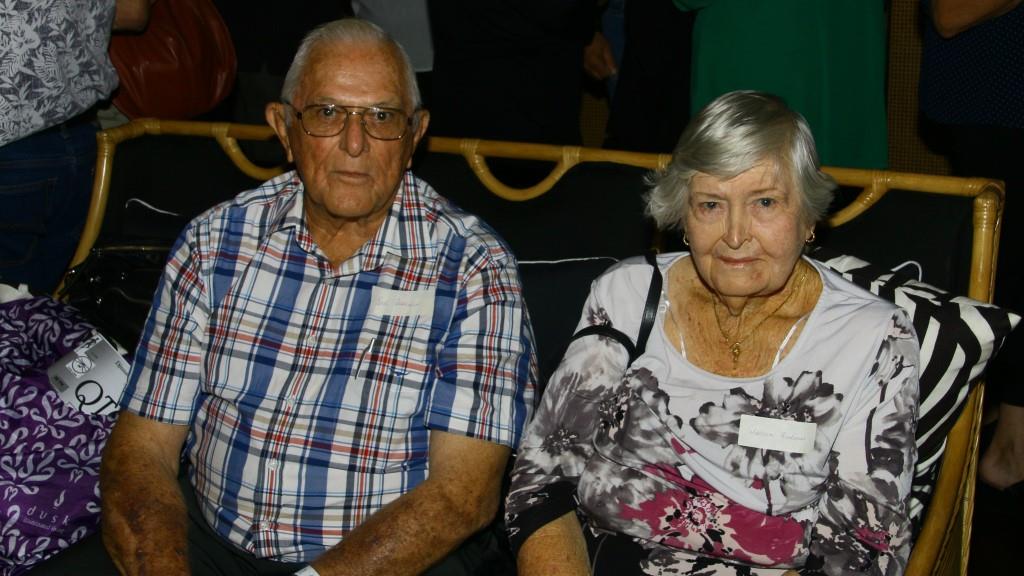 Hugh and Marion Barlow.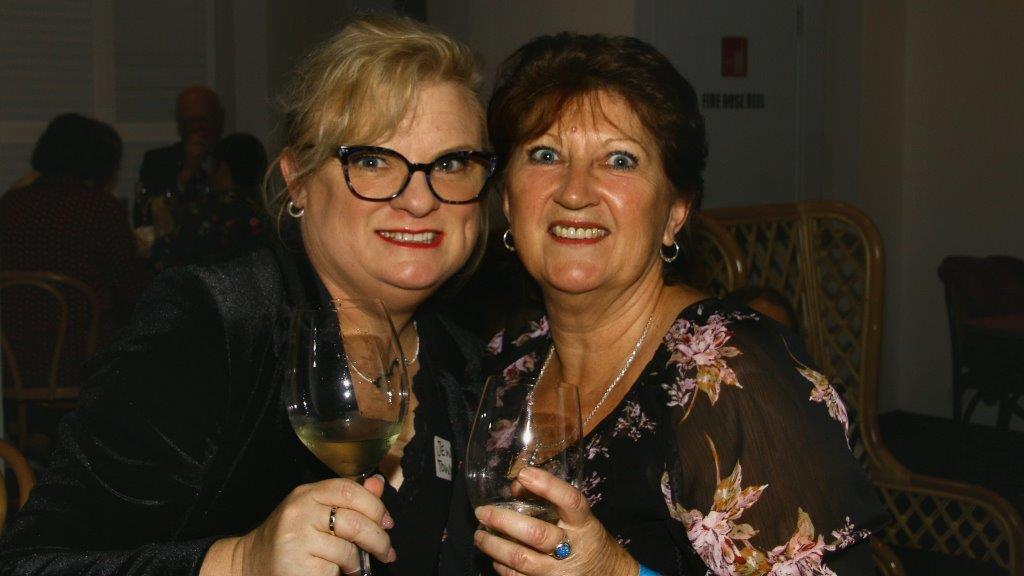 Jewels Townsend, Debi Banks.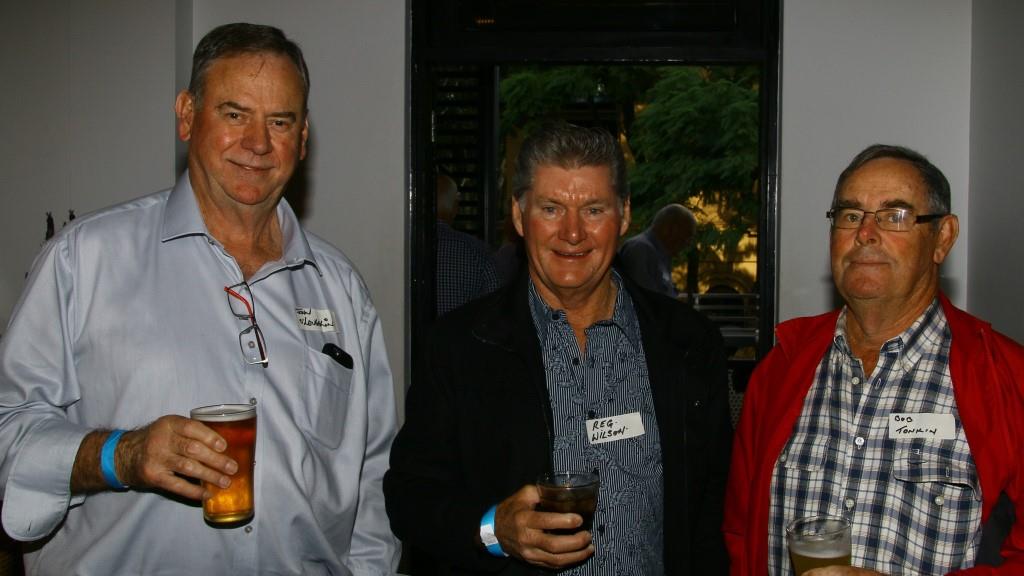 John O'Loughlan, Reg Wilson, Bob Tonkin.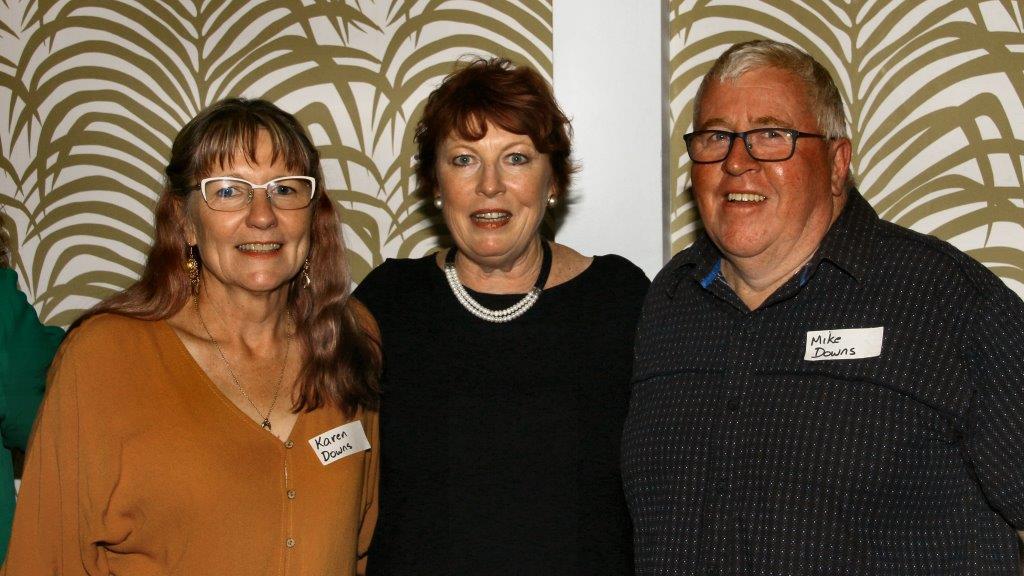 Karen Downs, Debra Doig, Mike Downs.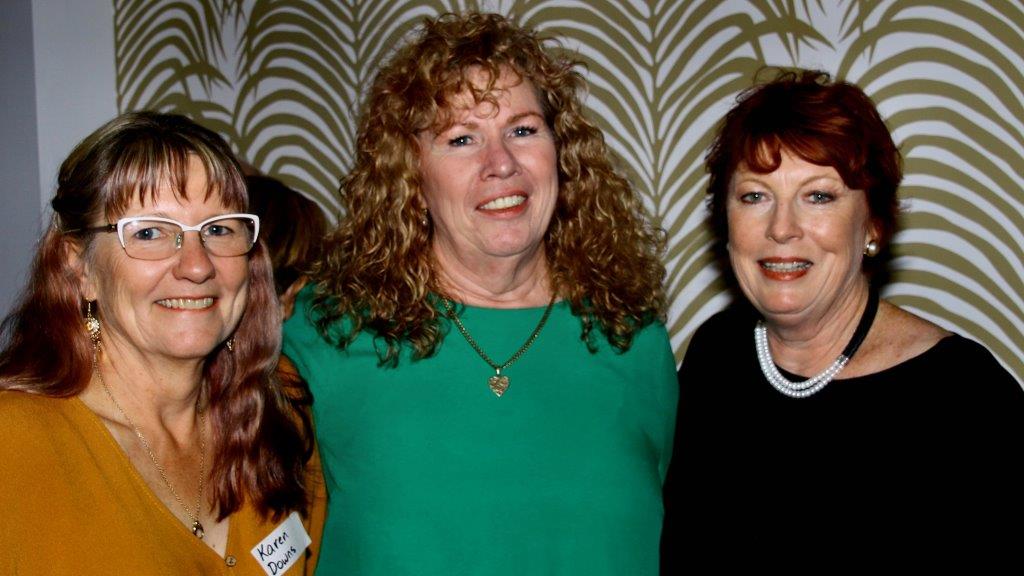 Karen Downs, Karren Brown, Debra Doig.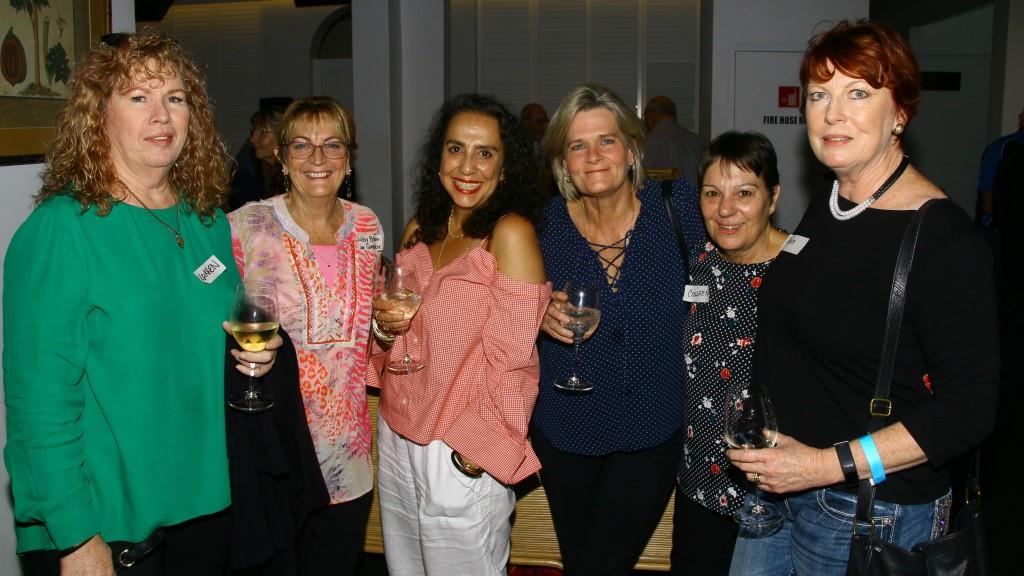 Karren Brown, Libby Brown, Janette Dekuyer, Keely Coppock, Colleen Jollow, Debra Doig.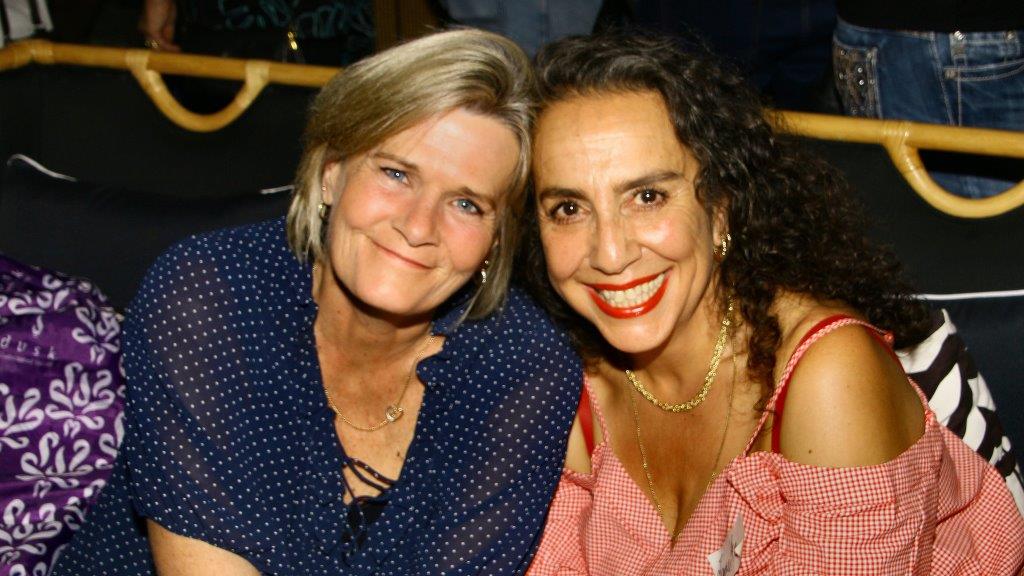 Keely Coppock, Janette Dekuyer.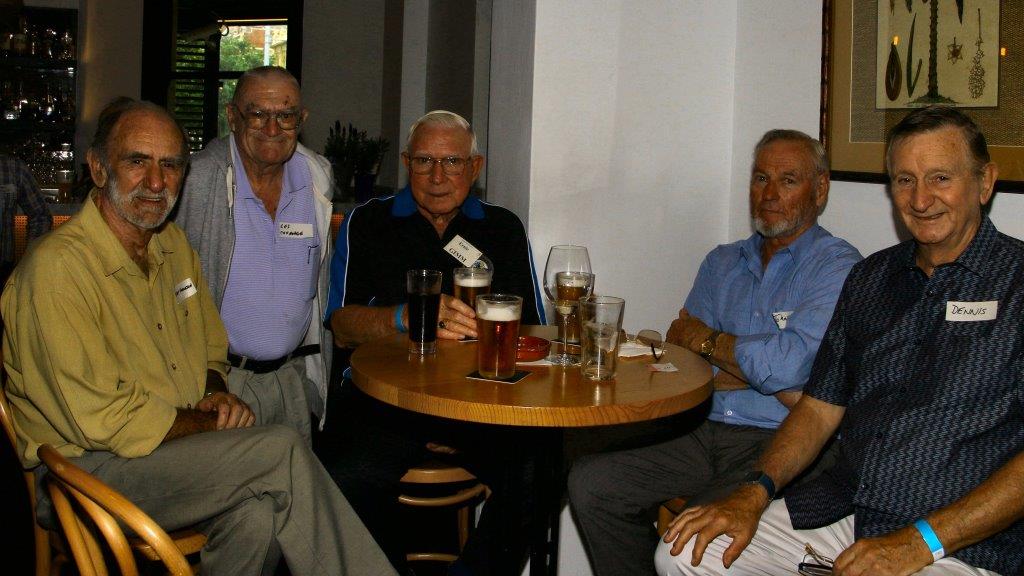 Kerry Harrington, Les Coxhedge, Ernie Gimm, John McCormack, Dennis Greig.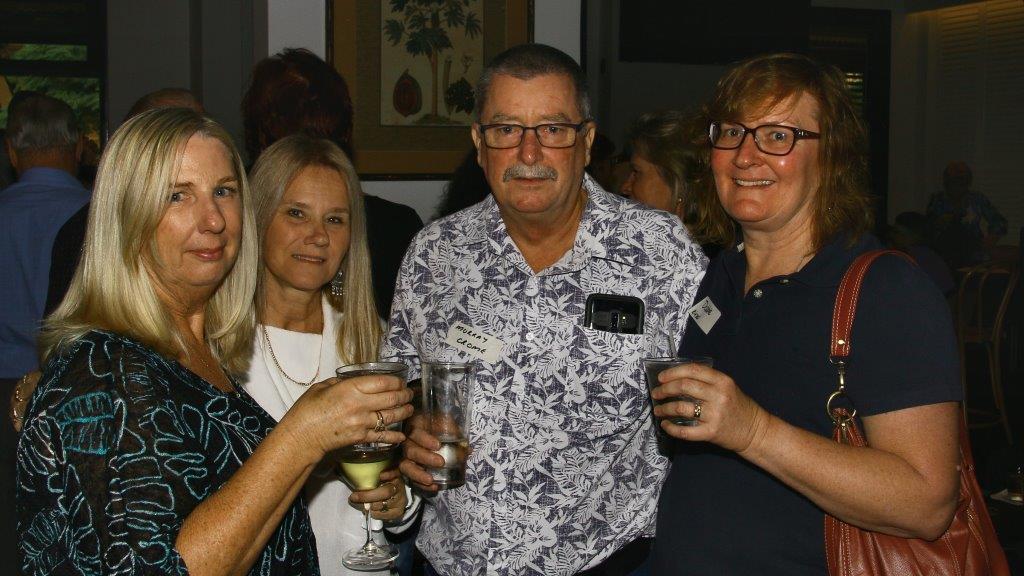 Liz Wright, Debbie Masters, Murray Crome, Debbie Kinsel.
Before and after – we don't know what was in the punch, but we'll have some!!
Before.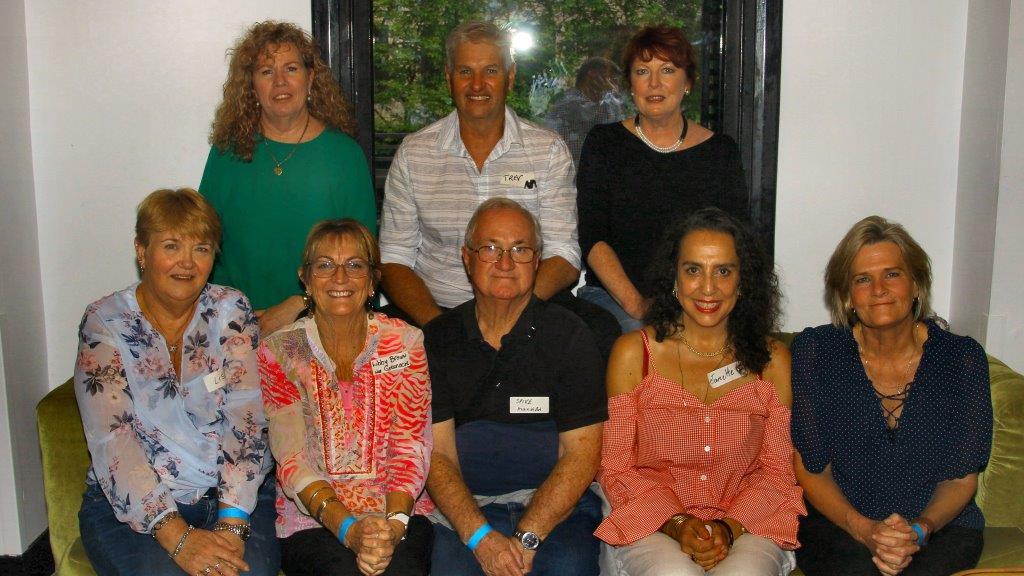 Standing: Karren Brown, Trevor Weisbrodt, Debra Doig.
Seated: Lisa Williams, Libby Brown, Spike Milligan, Janette Dekuyer, Keely Coppock. (David Brown)
After.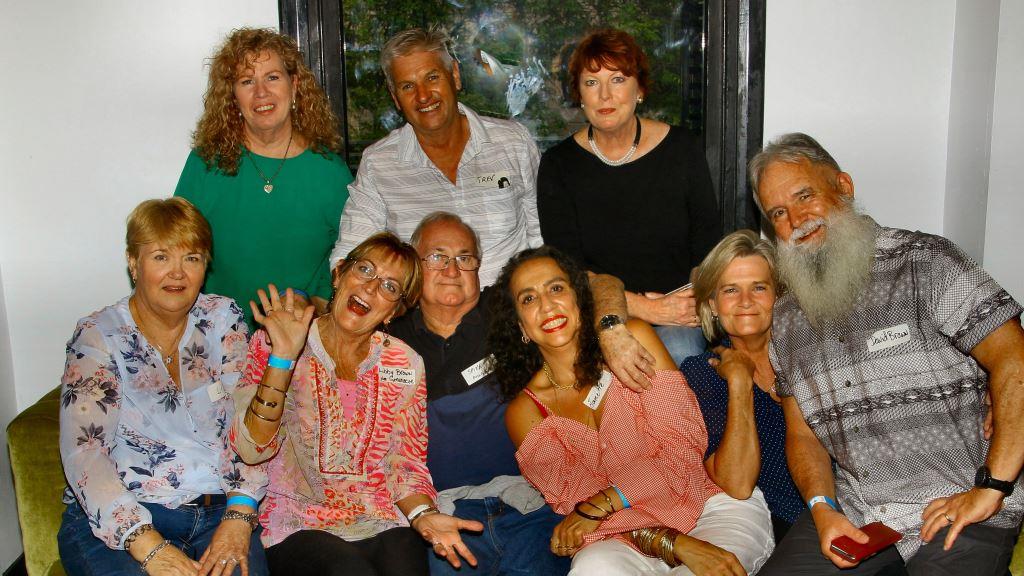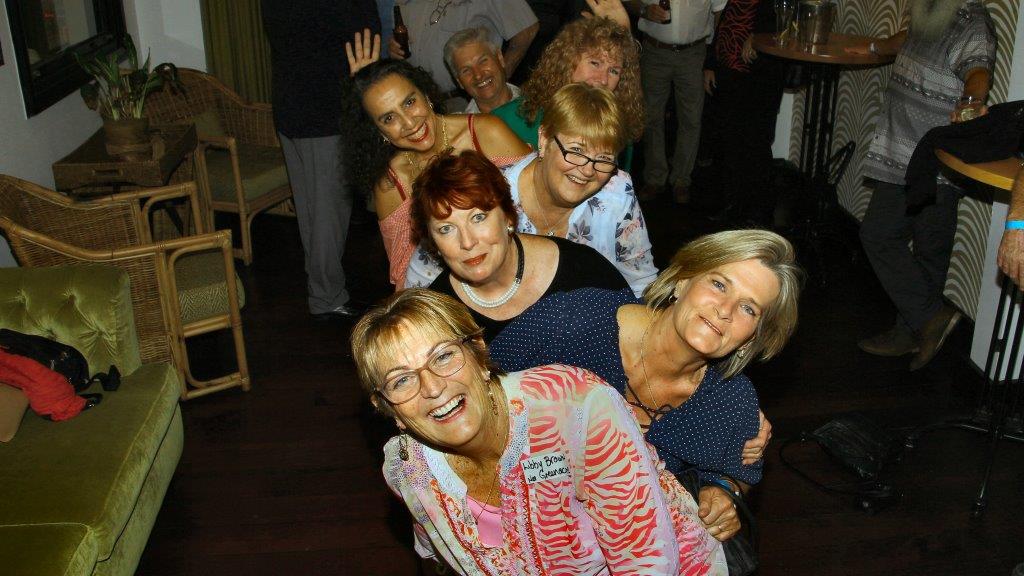 I want to lose weight
but I don't want to get caught up in one of those "eat right and exercise" scams.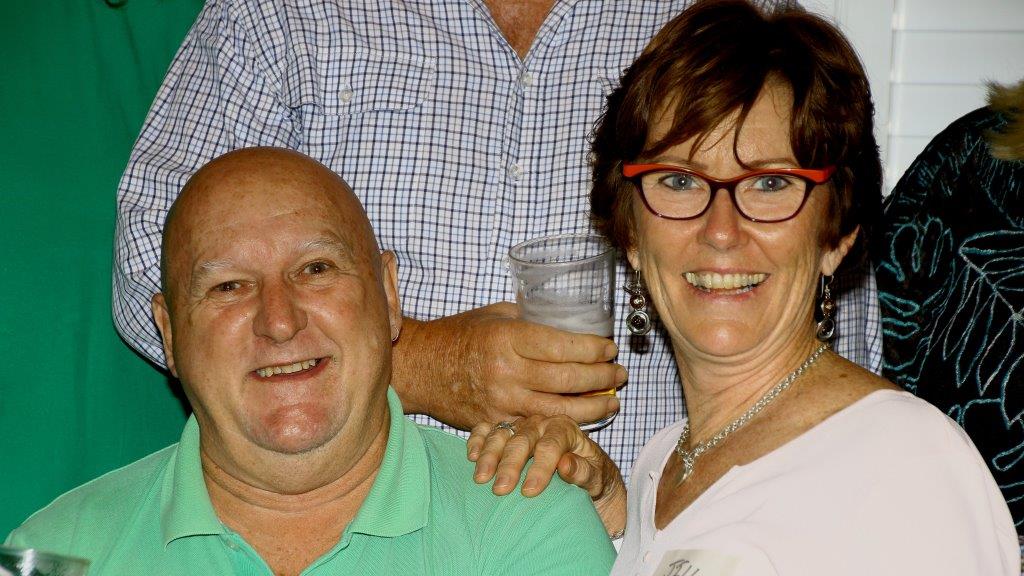 Nipper McGilvery and Jill McAndrew.
At 3.30pm, Gavin Smith, the Association President closed the bar (boo hiss) and declared the AGM open. First item on the agenda was for all committee positions to be declared vacant and to elect a new committee for the next 12 months.

Wayne Dalmeida was declared the temporary President and called the meeting to order and asked for nominations for all positions.

The old Committee indicated they would stand for re-election en-masse and as there were no volunteers from the floor, the old committee were re-elected in total.
The committee 2019 – 2020.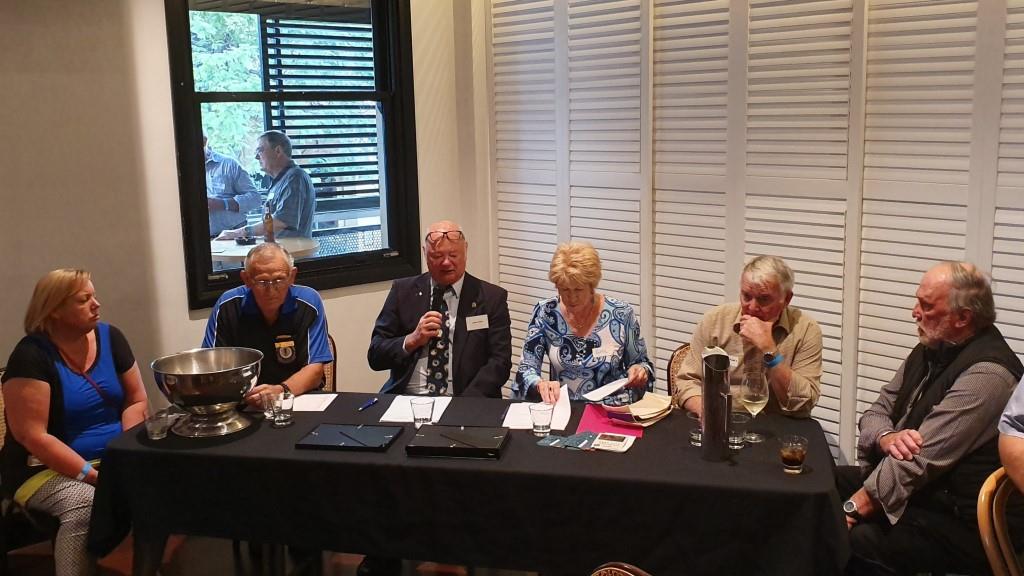 Tracey Stephens (Committee), Alwyn Hawkes (Treasurer), Gavin Smith (President), Gail McDermott (Secretary), John Isaacs (Committee), Brian Webb (Publications).
The first item on Gavin Smith's agenda, once re-elected, was to grant Life Membership to Ron Bellert, who Gavin said was well overdue for such appointment.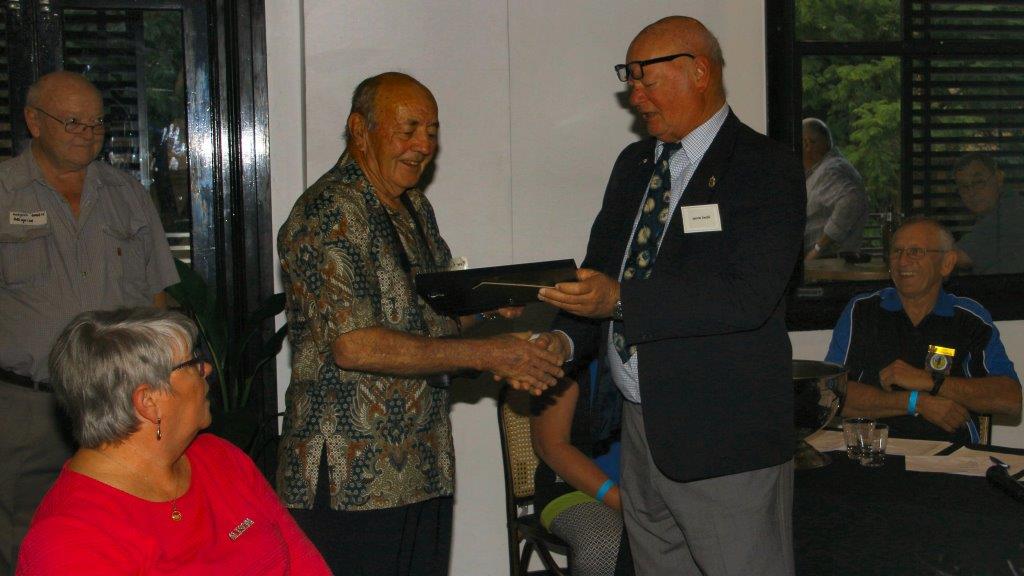 Then, at 4.00pm, after all AGM business had been expended, the President re-opened the bar (Yahoo) and everyone partied on.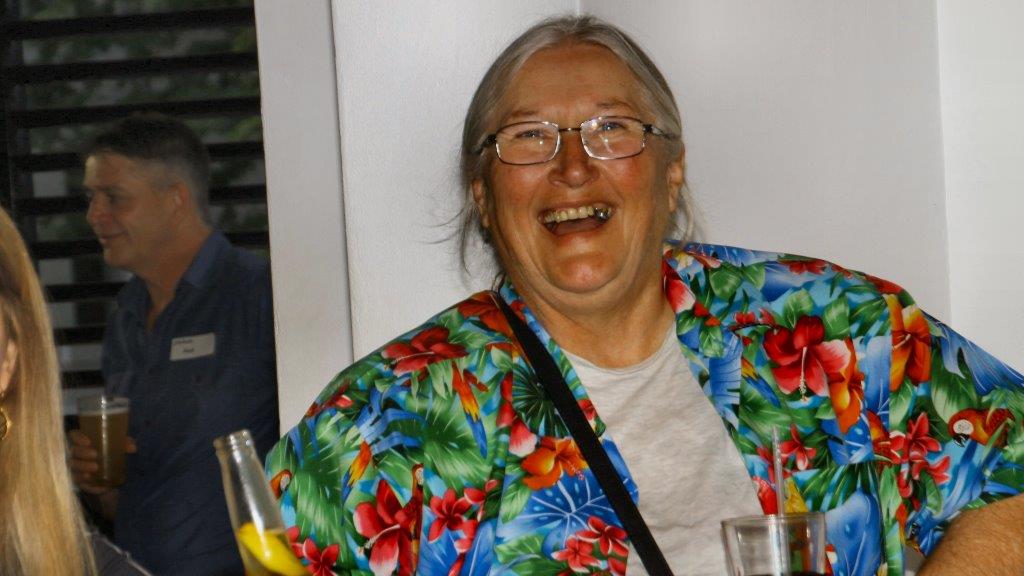 Aunty Joy was happy to see the bar re-opened.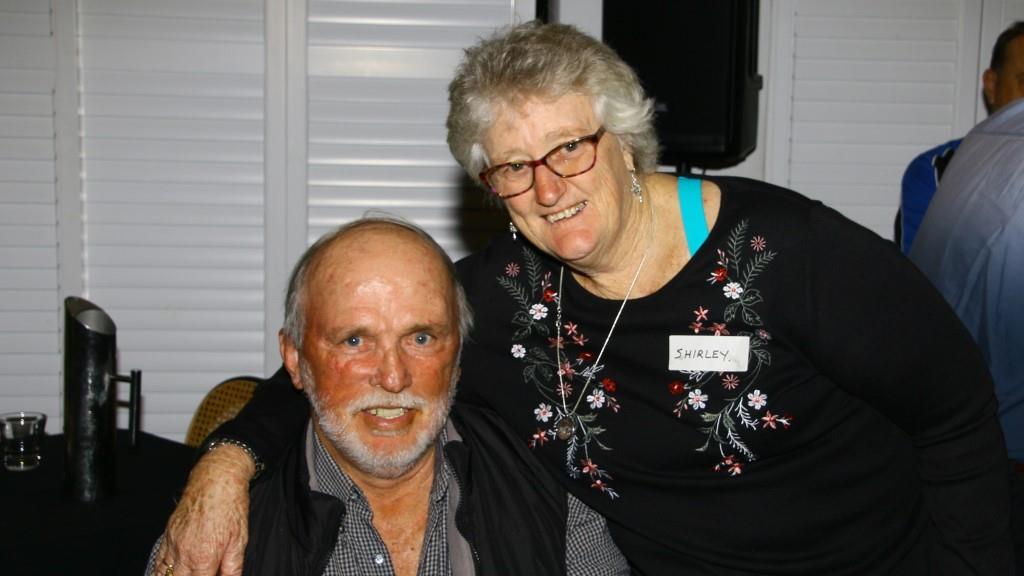 Brian Webb, Shirley Watson.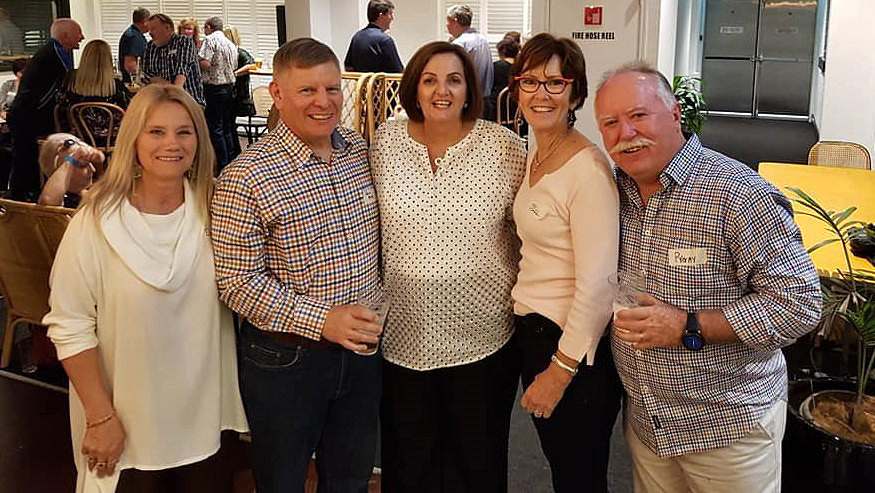 Debbie Masters, Col and Marie Price, Jill and Pygmy McAndrew.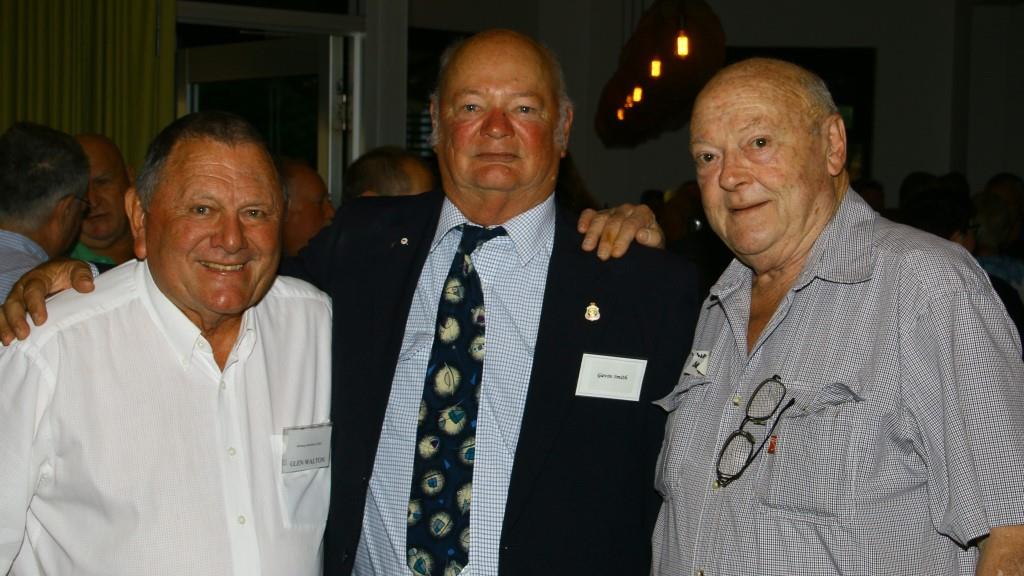 Glen Walton, Gavin Smith, Wayne Dalmeida.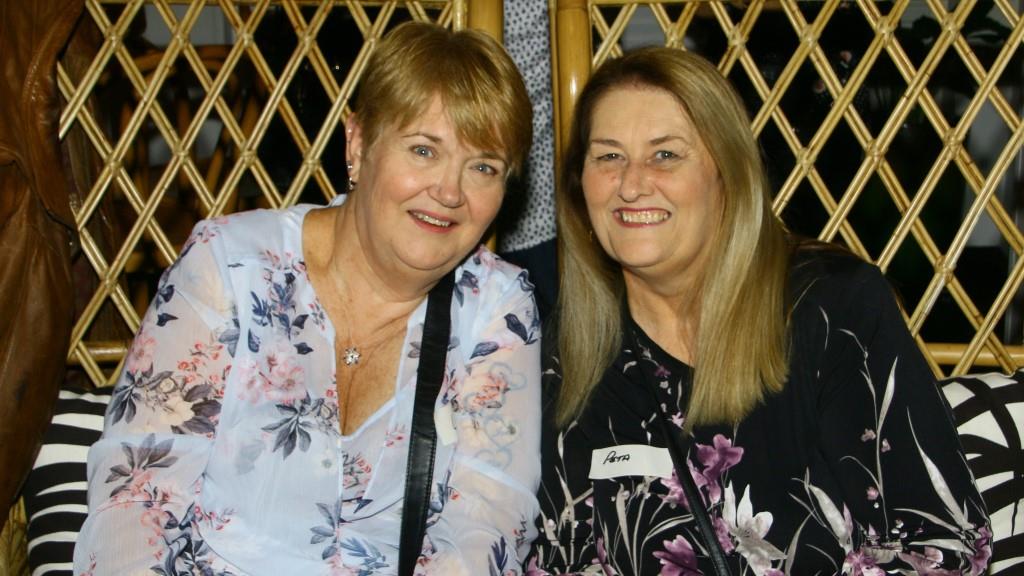 Lisa Williams, Peta Brough.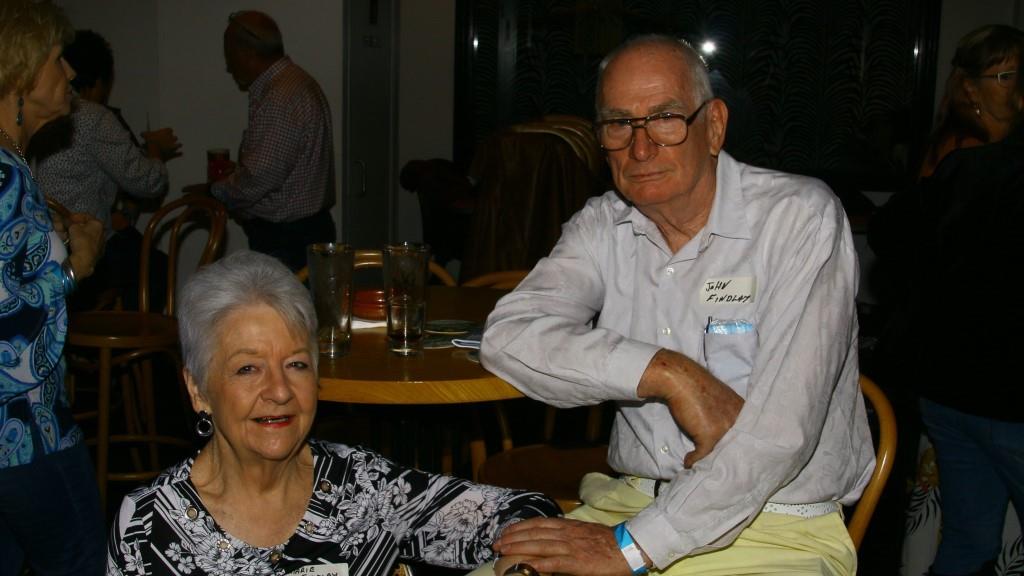 Marie and John Findlay.
| | |
| --- | --- |
| | |
| John Cridland. | Mike Downs. |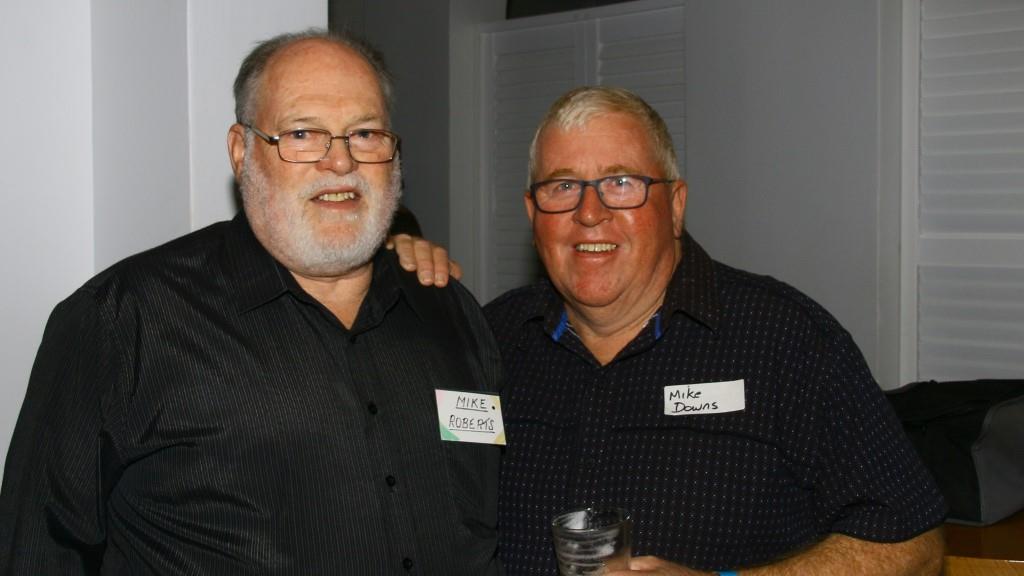 Mike Roberts, Mike Downs.
I came, I saw and I forgot what I was doing.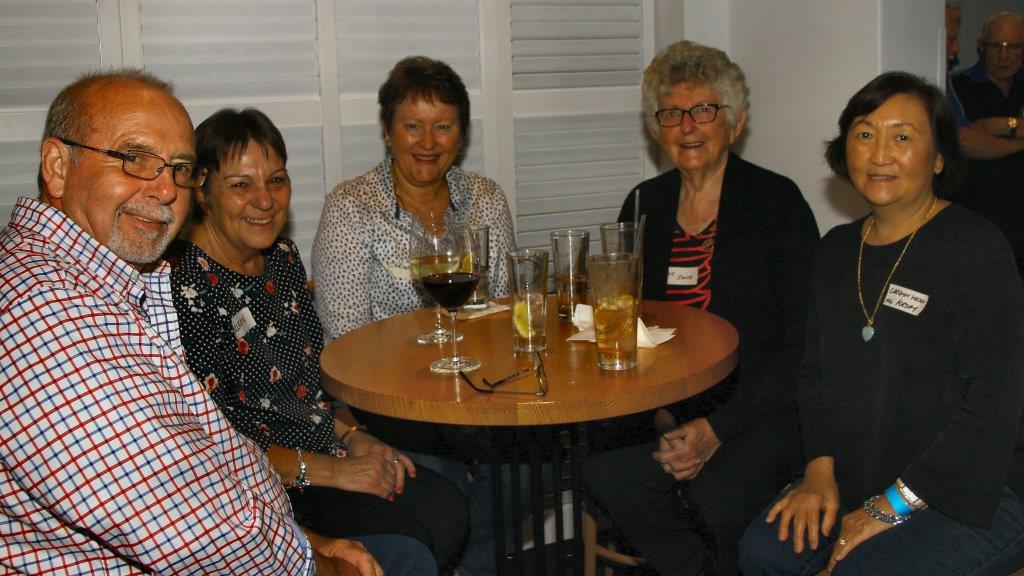 Paul Cashman, Colleen Jollow, Christine Cashman, Ros Smith, Carolyn Wilson.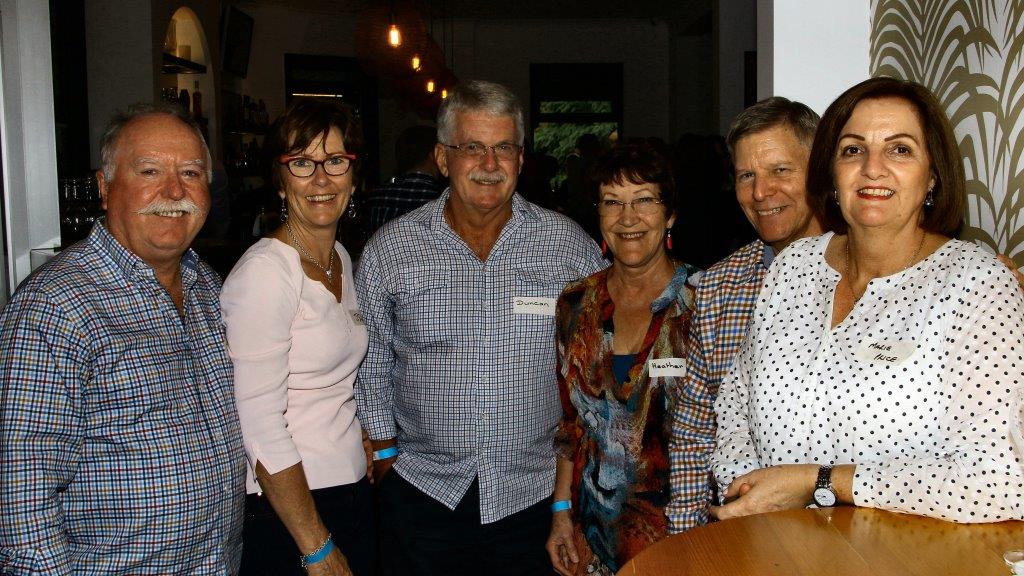 Pygmy and Jill McAndrew, Duncan and Heather Slaven, Col and Marie Price.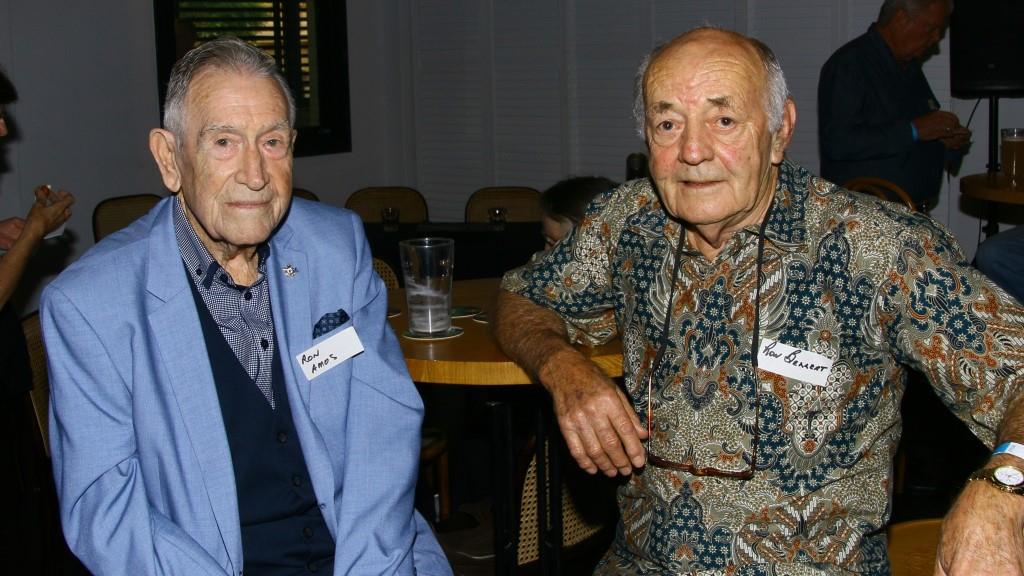 Ron Amos, Ron Bellert.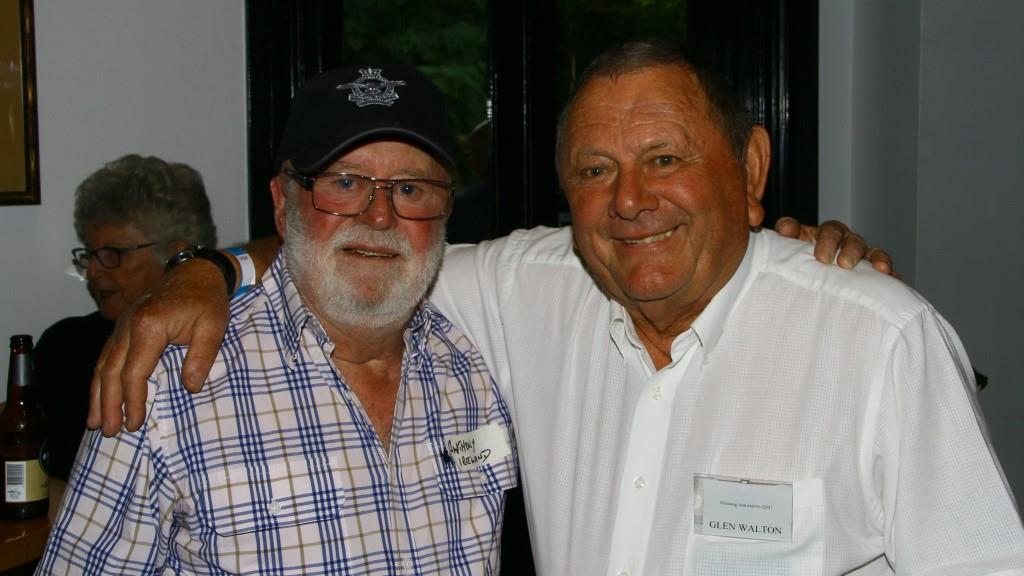 Tony Ireland, Glen Walton.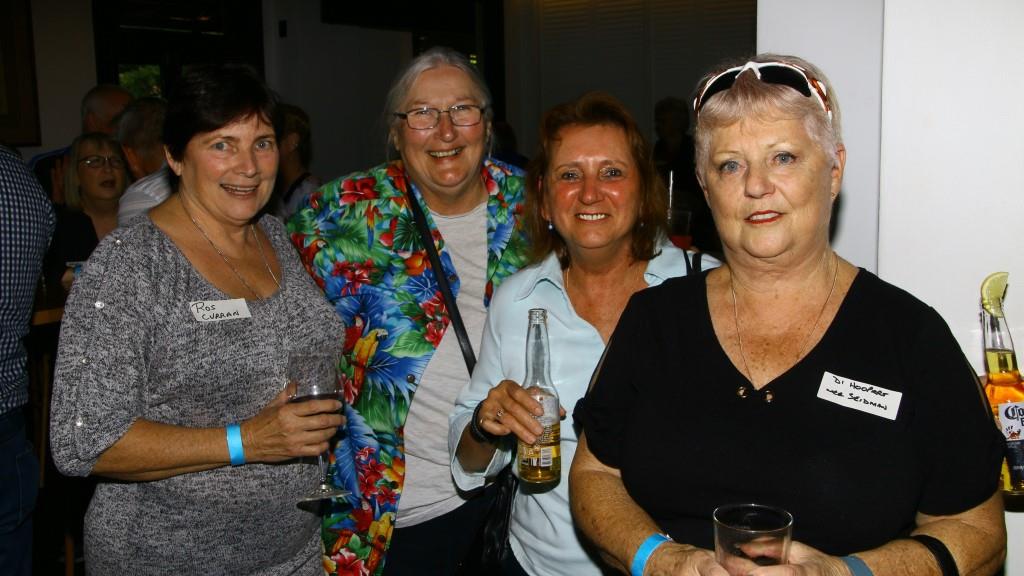 Ros Curran, Joy MacPherson, Marie Henderson, Di Hoopert.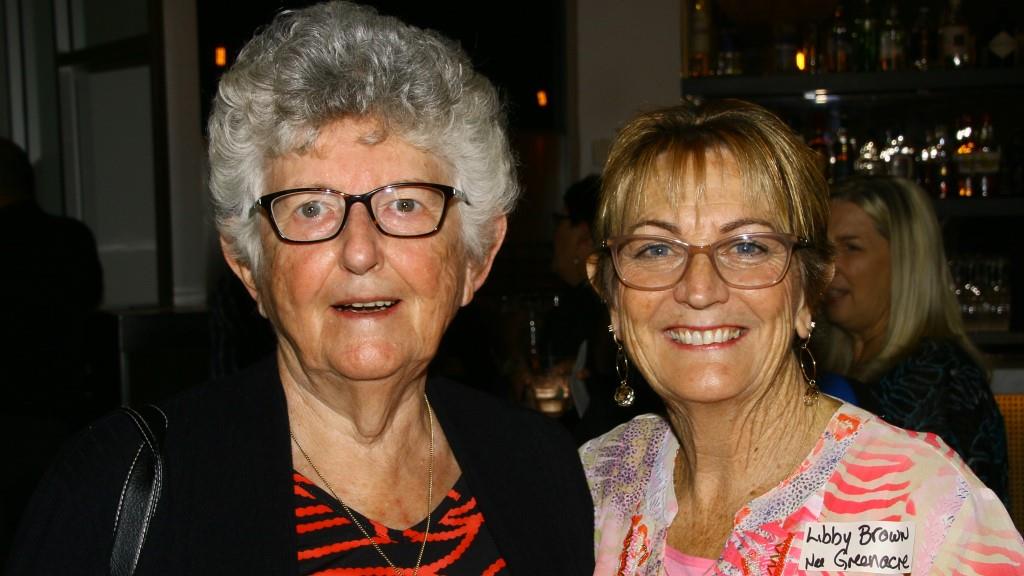 Ros Smith, Libby Brown.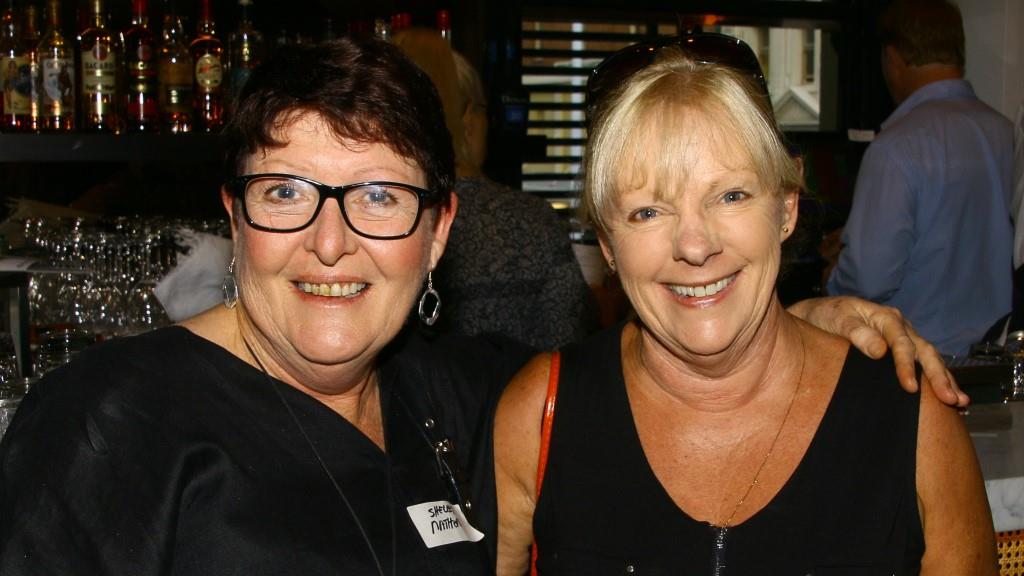 Shelley Mathers, Sue Colly.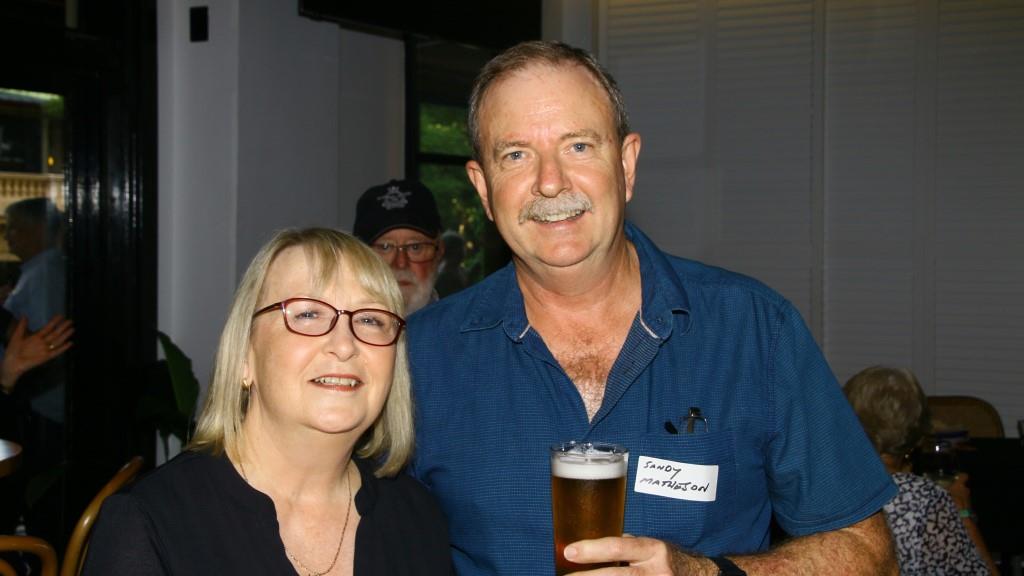 Wendy and Sandy Matheson.
Then, as it was late in the afternoon, it was time to get some group photos.
CommsOps.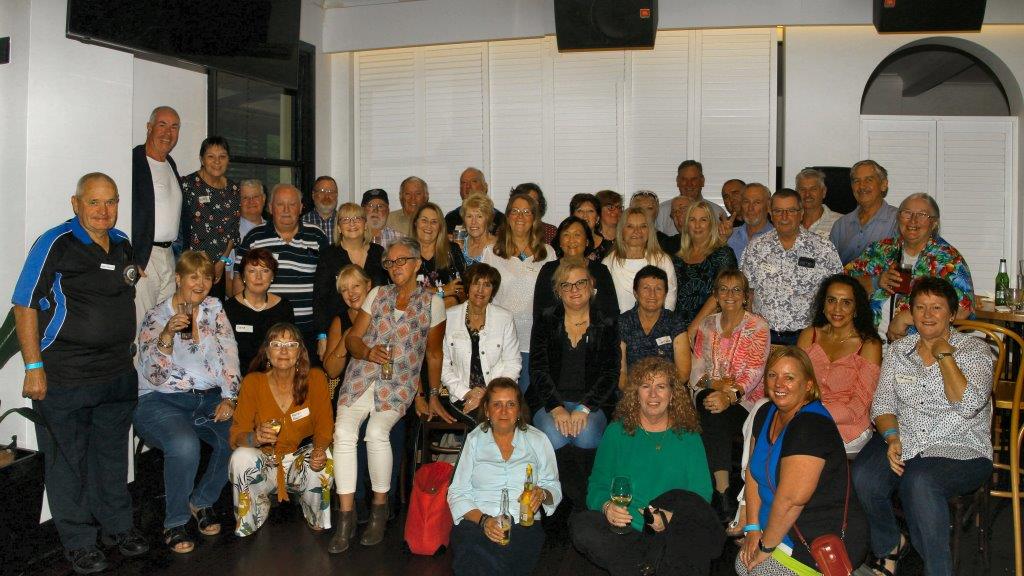 Radtechs.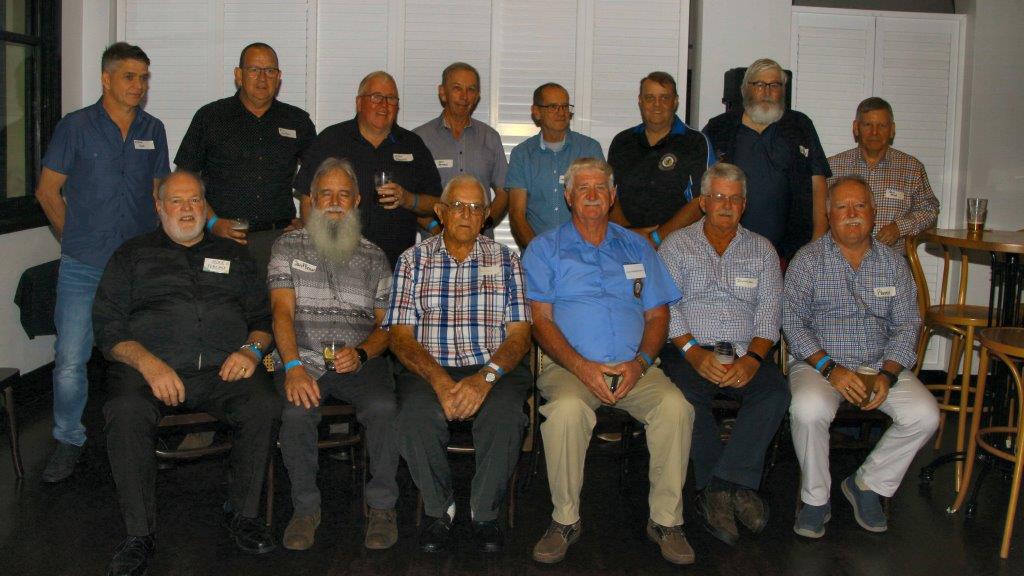 Telstechs.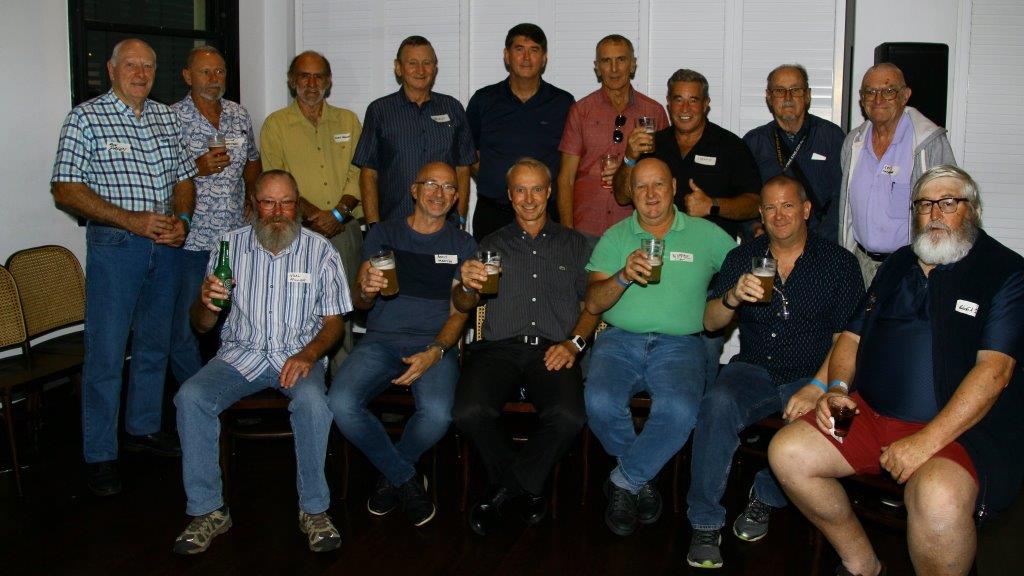 Telegs and Sigsops.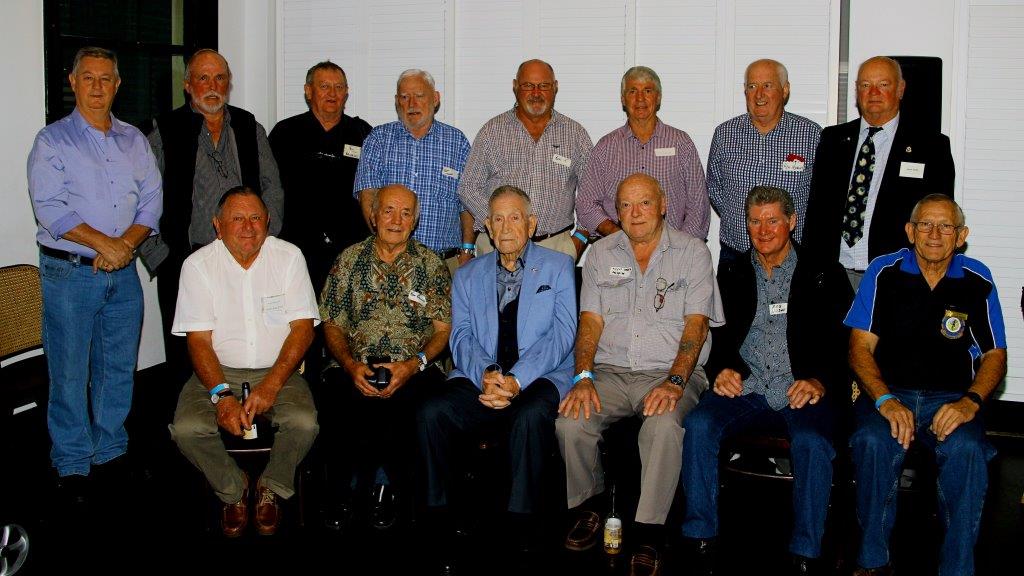 Trinops.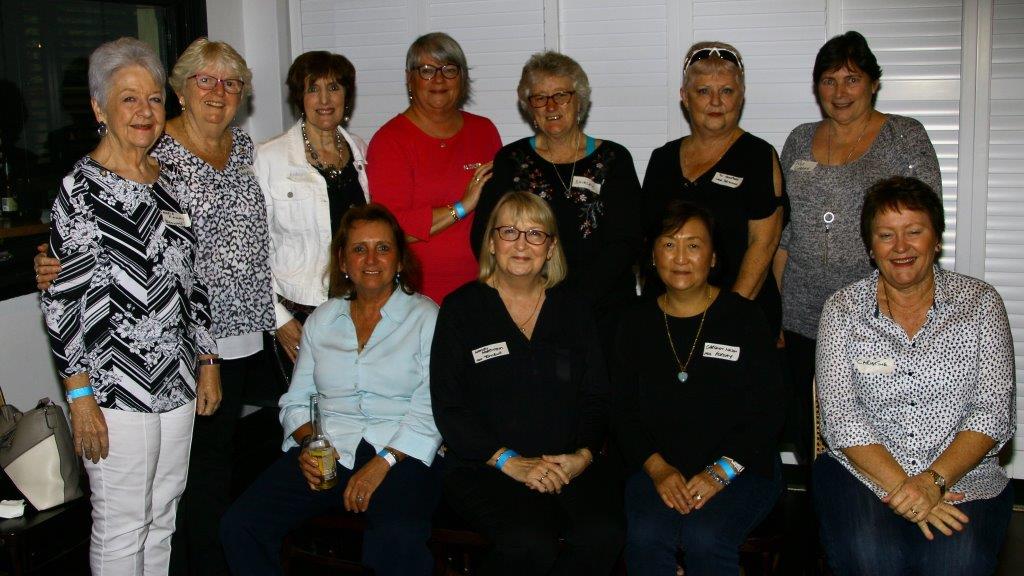 Darwin Footrot Ski Club.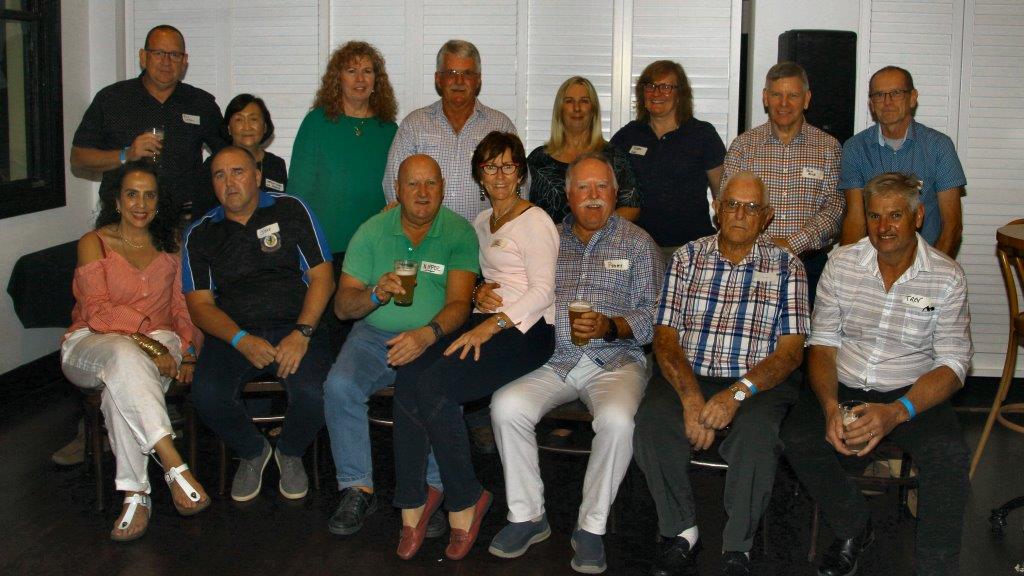 I used to be schizophrenic but we're okey now.