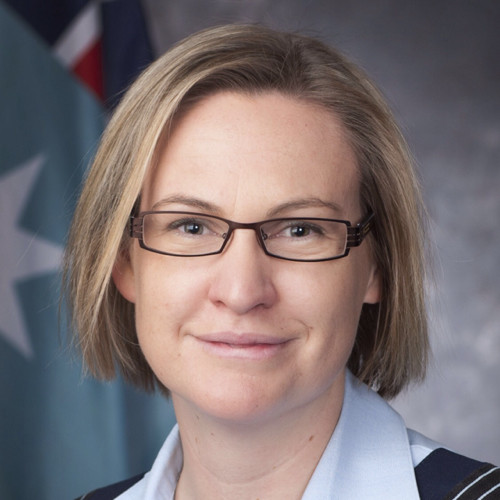 I was born into a military family, but an Army one. My father was an artillery officer and I spent my childhood moving in the triangle of Sydney, Queenscliff, Brisbane, with Canberra thrown in for good measure. Seven schools in all, in four different States. I was once kept in over lunchtime by the nuns for not have the appropriate "loop" in the cursive letter "f". The differences in education systems were so stark that I ended up finishing Year 12 at 16yrs old. With no concept of what I wanted to do with my life I decided a law degree sounded at least interesting and enrolled at the Australian National University in Canberra.
My entry to the Air Force happened almost by accident. I had been working as a law clerk during my study and discovered it was possibly going to be the most boring job ever. Then I found out that Air Force and Navy were offering undergraduate places where they would actually pay me to go to university! It seemed too good to pass up. I applied for both; Air Force was faster in the recruitment process and here I am!
The start was a bit rocky. I remember going to my 'knife and fork' course in my first year as an Officer Cadet. I had just got married and changed my last name. Because my marriage was so new, my name was wrong on the course roll. 1997 Air Force solution: I was to revert to my maiden name to make it easier for the staff! When I eventually got to Officers Training School at Point Cook two years later in 1999, they at least acknowledged my name! We were a course of 43, with 38 men and 5 women, so they put us in 5 sections with one female in each. I never was much of a runner, so my poor section was always in trouble in the sports challenges. However, we came to a pretty good arrangement – they spit polished my shoes and taught me sword drill, and I fixed all of their written assignments. And I blitzed the section vs section debating challenge. Teamwork.
After a year in Canberra, I was off to my first Base. Offered a choice of Tindal, Townsville or Wagga, I chose Tindal – figuring I would never get to see that part of the world otherwise. Travelling to my new posting with a six week old baby, my travel was booked by air to Darwin and then for some reason they booked me on a bug smasher from Darwin to Tindal. It was wet season and there was a thunderstorm in full force. The turbulence was phenomenal. The lady in front on me was popping Valium and the helpful conversation behind me went: "This is just like that movie 6 days, 7 nights" and his colleague, "Isn't that the one where the plane crashes"……..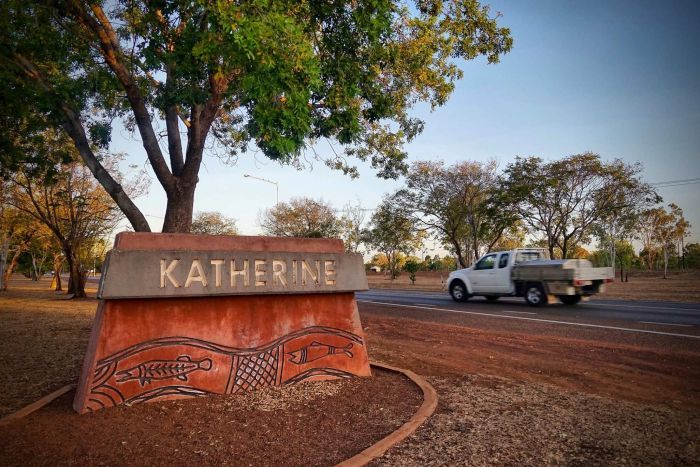 Arriving in Katherine, I had never seen such rain. All day and all night, and when it stopped people ran out of their married quarters, started up their lawn mowers and cut the grass before the next downpour. We had green frogs in the toilet, tiger snakes in the backyard and they had to stop people jogging on the fire trails around the base after someone was mauled by a buffalo. For this city girl it was a shock.
The posting itself was fantastic. A brand new FLTLT, with not a clue, the only legal officer on Base, paired up with an ex-Rhodesian Warrant Officer Disciplinary, Ray Woolnough (latter WOFF-AF), who helped me and messed with me in equal measure. Discovering that drill was not my forte, he quickly assigned me as FLTCDR for every Base Parade so that I could "practice" and he could laugh at me.
75 Squadron was led at that time by then WGCDR Mel Hupfeld (later Air Marshall). I will always be grateful for him allowing this baby legal officer to understand the workings of an operational squadron and set me up for the future.
Tindal by that stage was trying to shake off its frontier-town image in favour of the modern Air Force. We were doing a pretty good job at being family friendly. On mixed dining-in nights we would have a line-up of prams with sleeping babies in the corridor outside the room and I remember one night when the assigned reserve legal officer didn't show up for after-hours legal aid appointments, so I did them with my seven month old son crawling around on the floor underneath the desk….
Next up was Amberley, where I was posted to Headquarters Combat Support Group.
It was late 2002 and the Air Force was gearing up for the longest deployment period in its history. In those early days it was all very uncertain. Amberley was a staging point and I was required to brief the departing squadron on the rules of engagement (ROE). The only problem was that the ROE were still compartmented, which meant I wasn't permitted to see them. I literally received the document 10 minutes before the personnel were due to depart and delivered the brief on the tarmac. Luckily, I had taken a "best guess" of what the document might say and prepared that – so I just needed to confirm and make small changes.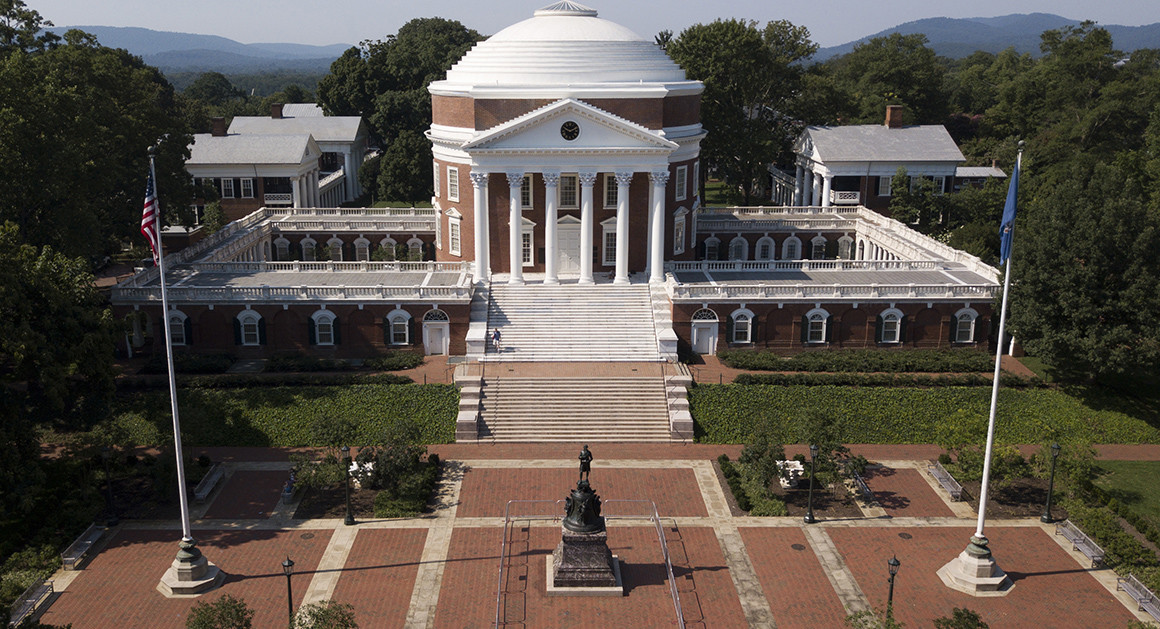 We were working closely with the Americans, for the first time in many years and I was sent to the US to work on a project with the US Army, to capture legal lessons learned from Afghanistan and Iraq operations about working in a coalition. I was fortunate enough to do this work from the beautiful University of Virginia campus and my work was published that year. It was essentially about learning the legal and political limitations of each of our partners, so we could then conduct operations more smoothly.
The most memorable conversation I had during that time, was during a discussion with my US colleague about negligent discharge of a weapon. In the ADF then, as now, if you negligently fire a live round on operations you will be charged due to the seriousness of the event. The US Army charged only sometimes and I was enquiring as to their reasoning. The Captain solemnly explained, "Well one of the key things we look at is if they have ever been trained on the weapon…."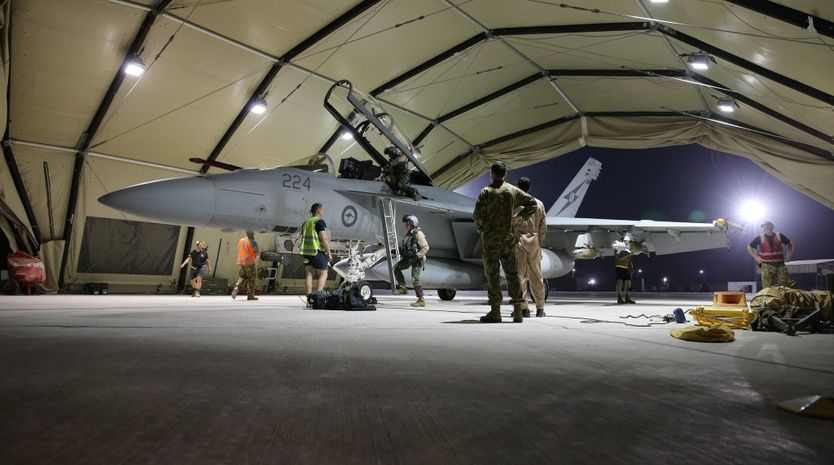 Back in Australia for 10 days, I then deployed to the Air Task Group in the Middle East. While the work I did there was important, I would never compare it to the danger and sacrifice of the guys on the ground in Iraq. But I felt the weight of my role as I answered questions from the guys driving the streets of Baghdad on their ability to engage, knowing that my advice was to protect them both physically and legally.
We were living in airconditioned tents at the time and one day there was a fire caused by the electrical system. The entire 20 man tent went up in flames in 18 secs. Luckily no one was asleep in there at the time. We immediately inspected all our tents, which were not Australian owned, and discovered that they were a death trap. Only one exit point, electricals configured with multiple converters on top of each other. The CO immediately moved us all. There was hard accommodation under construction, and it wasn't quite ready, but none of us signed up to die in fire.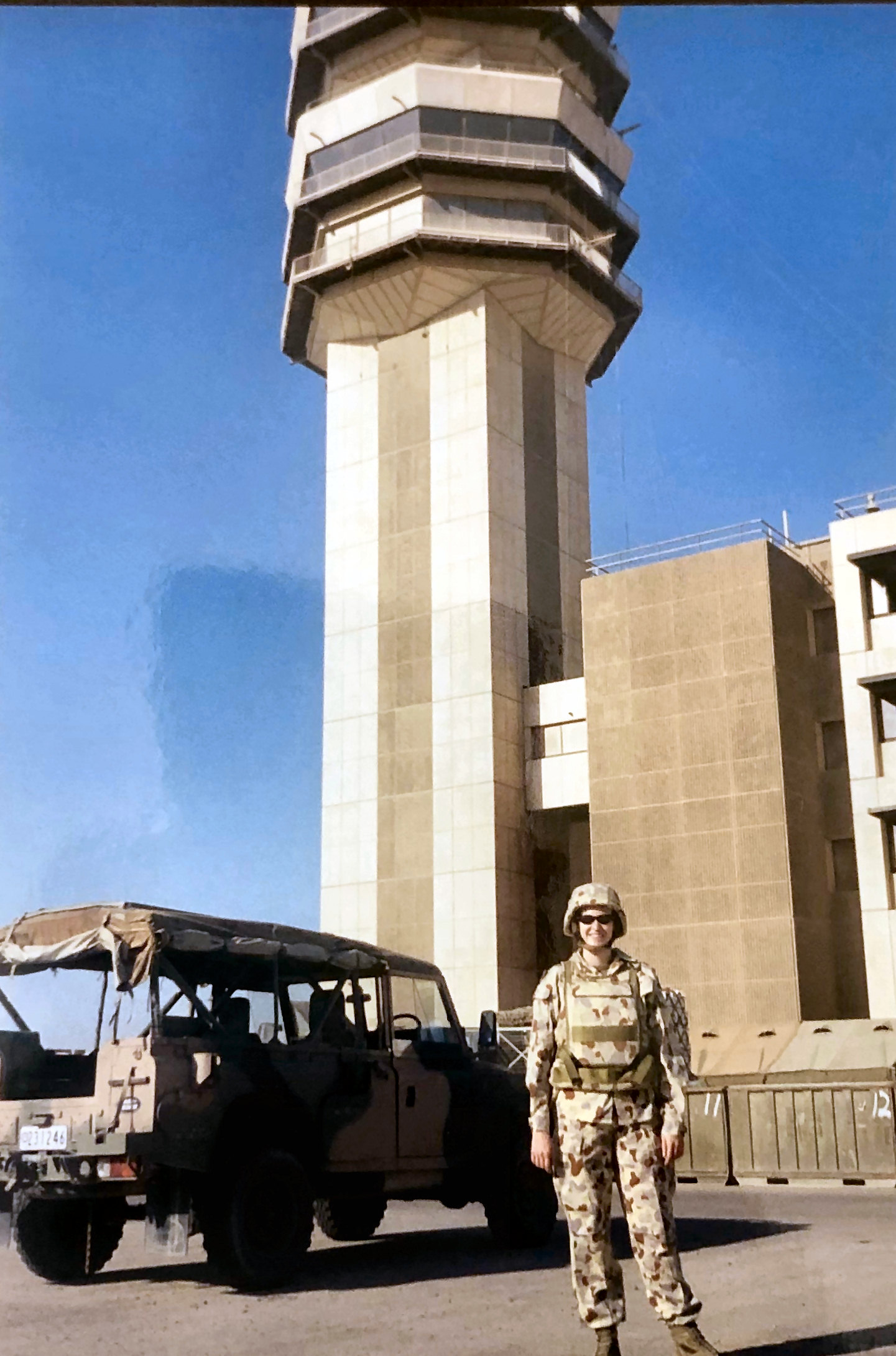 Baghdad International Airport 2004.
The facility was run by Australian Air Traffic Controllers.
Back in Australia for 6 months, in April 2005 a Navy Sea King helicopter crashed on the tiny island of Nias in Indonesia, while providing humanitarian assistance after the Christmas 2004 tsunami and aftershocks.
Nine Australian service personnel were killed and two badly injured. As there were Air Force victims, I was appointed to the otherwise Navy legal team to inquire into the accident. It remains to this day what I feel was one of the most important jobs I have done in the Air Force. I travelled to Indonesia to interview the eyewitnesses, who had never seen a helicopter before this one; to Nowra to speak with maintainers, to Canberra to speak with the crash investigators, and finally the Board of Inquiry in Sydney. There is an intense sadness associated with this kind of work, combined with a deep need to find the truth and prevent another accident. Military facilities until very recently have had a lack of female toilets, and I would often find myself at the bathroom sink next to a family member of a victim. All I wanted was to take their pain away; all I could do was give them facts - none of which would achieve that.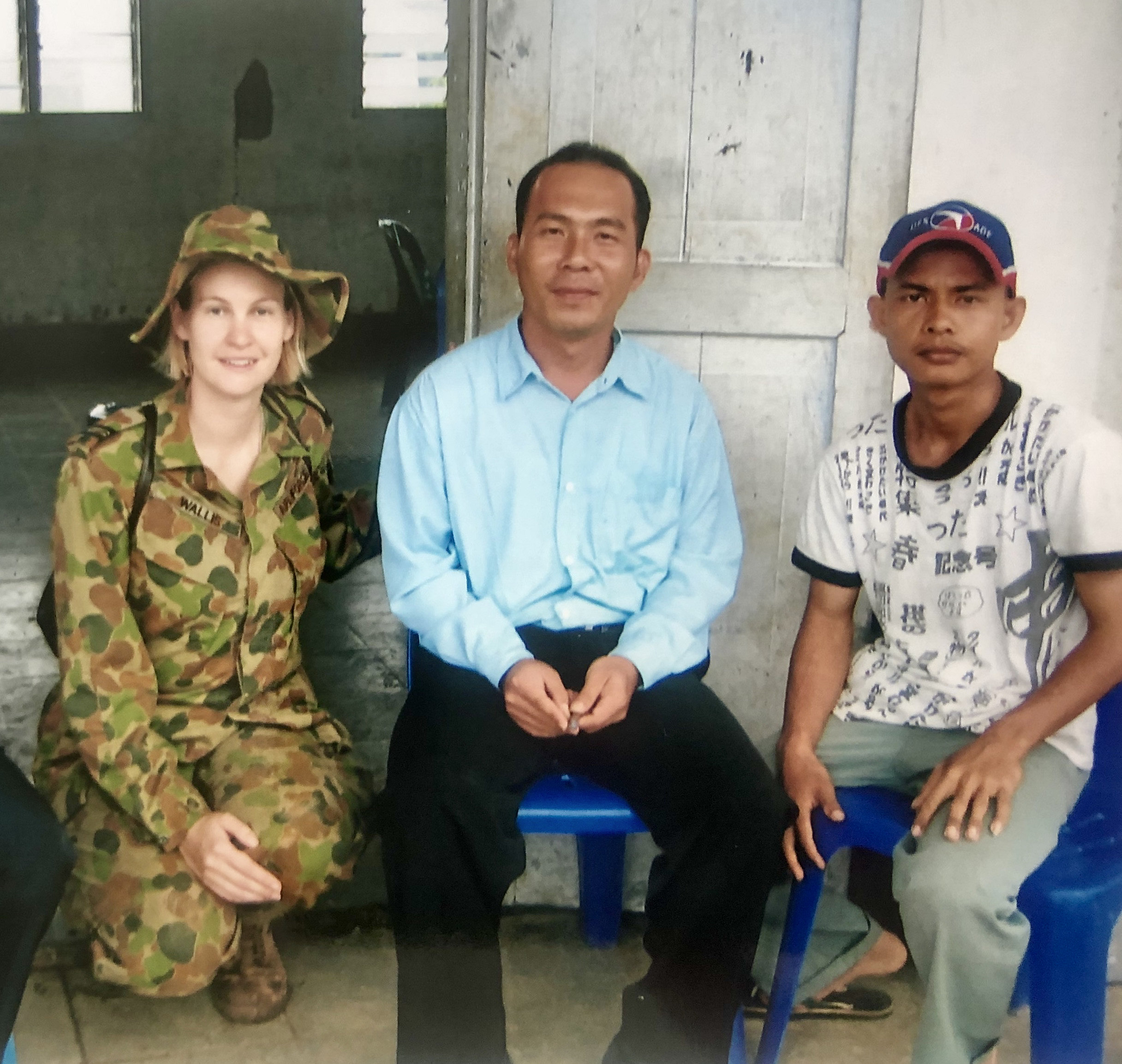 These are the heroes of the Nias accident – local Indonesians who, despite never having seen a helicopter before one crashed in front of them, made every effort to pull people out. April 2005.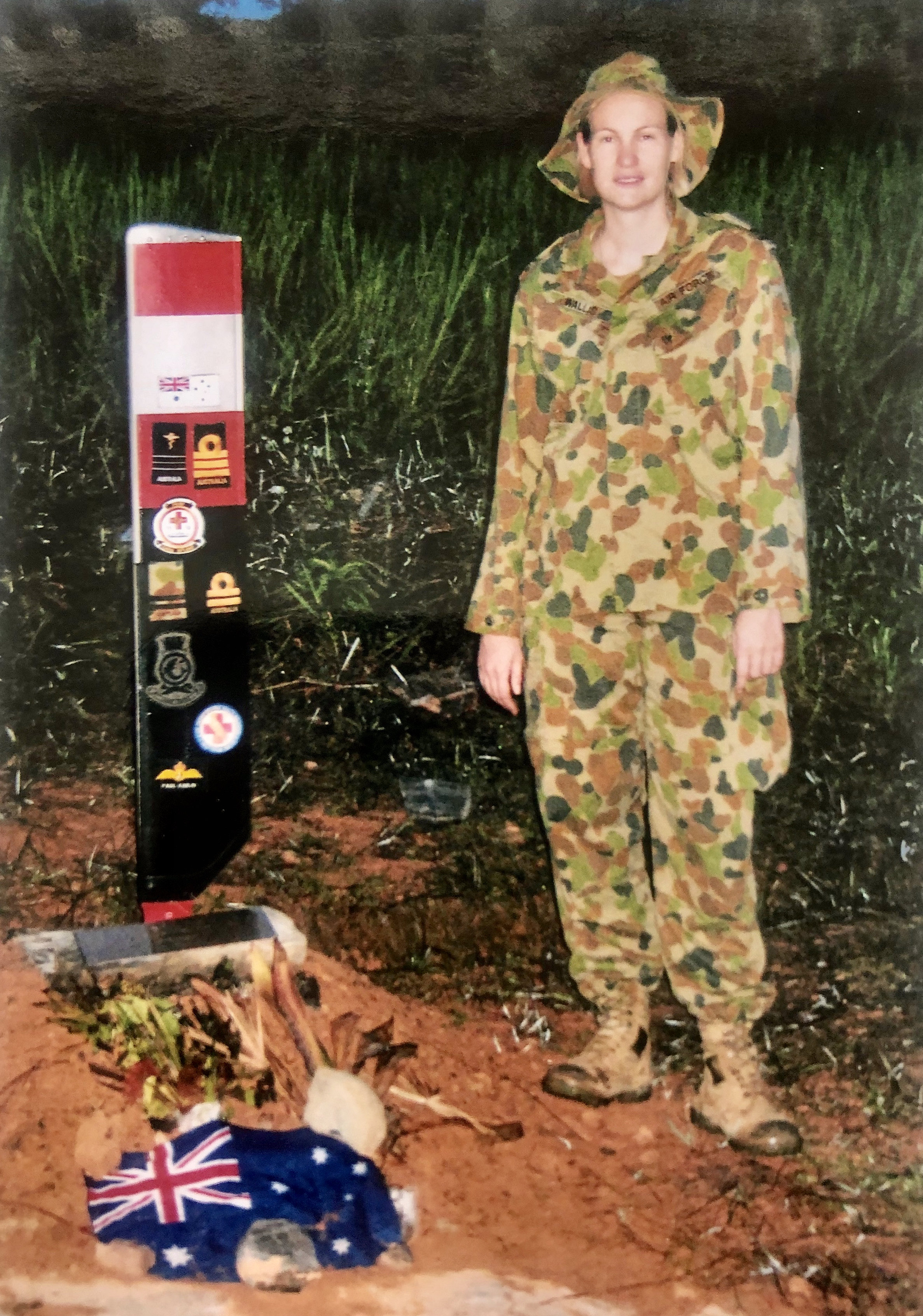 In 2005 I spent ANZAC Day on the island of Nias, at the Sea King Crash site. This memorial recognises the sacrifice of the nine Australians who died here 23 days earlier, while providing humanitarian assistance to our Indonesian neighbours,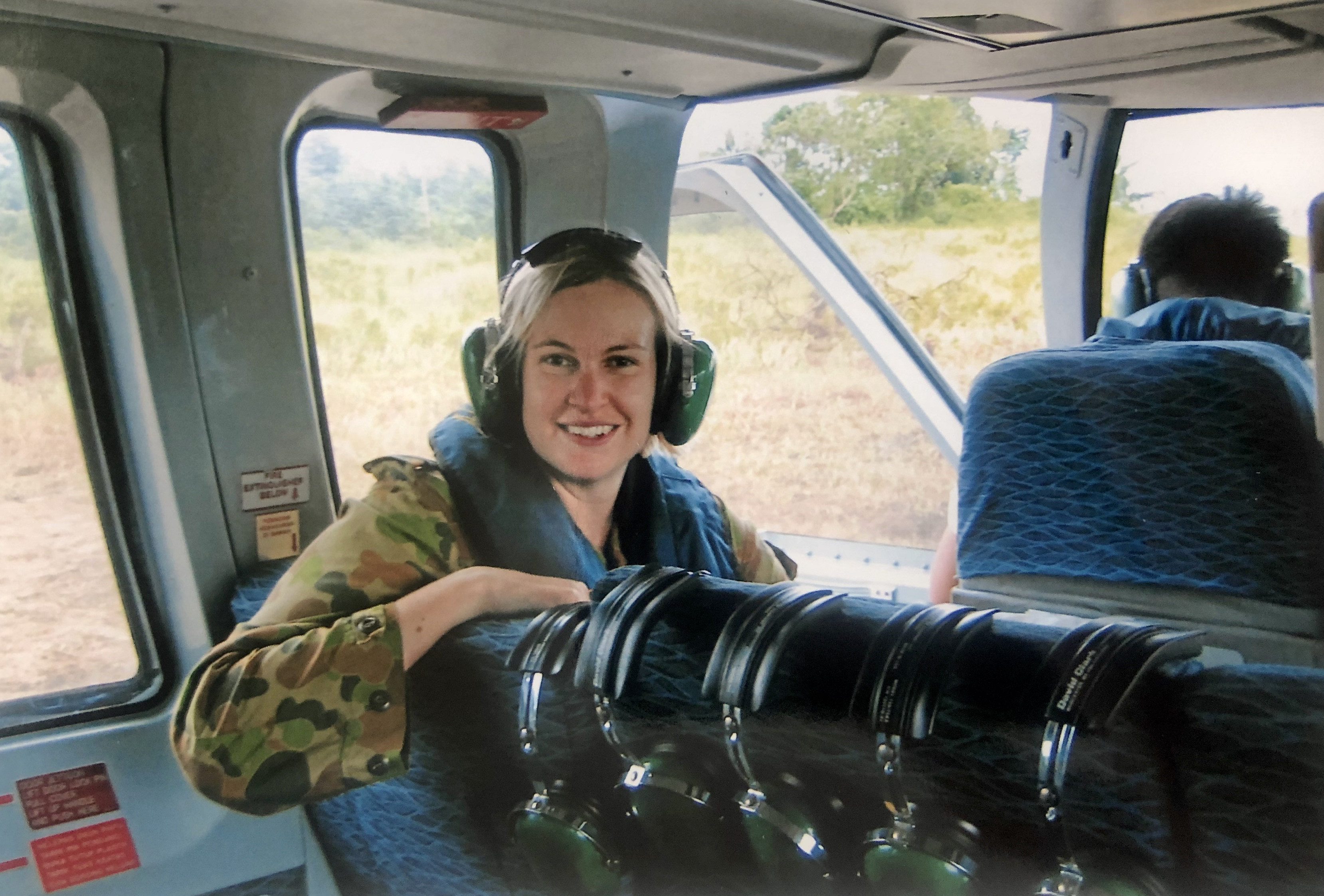 Helicopter flight - 2005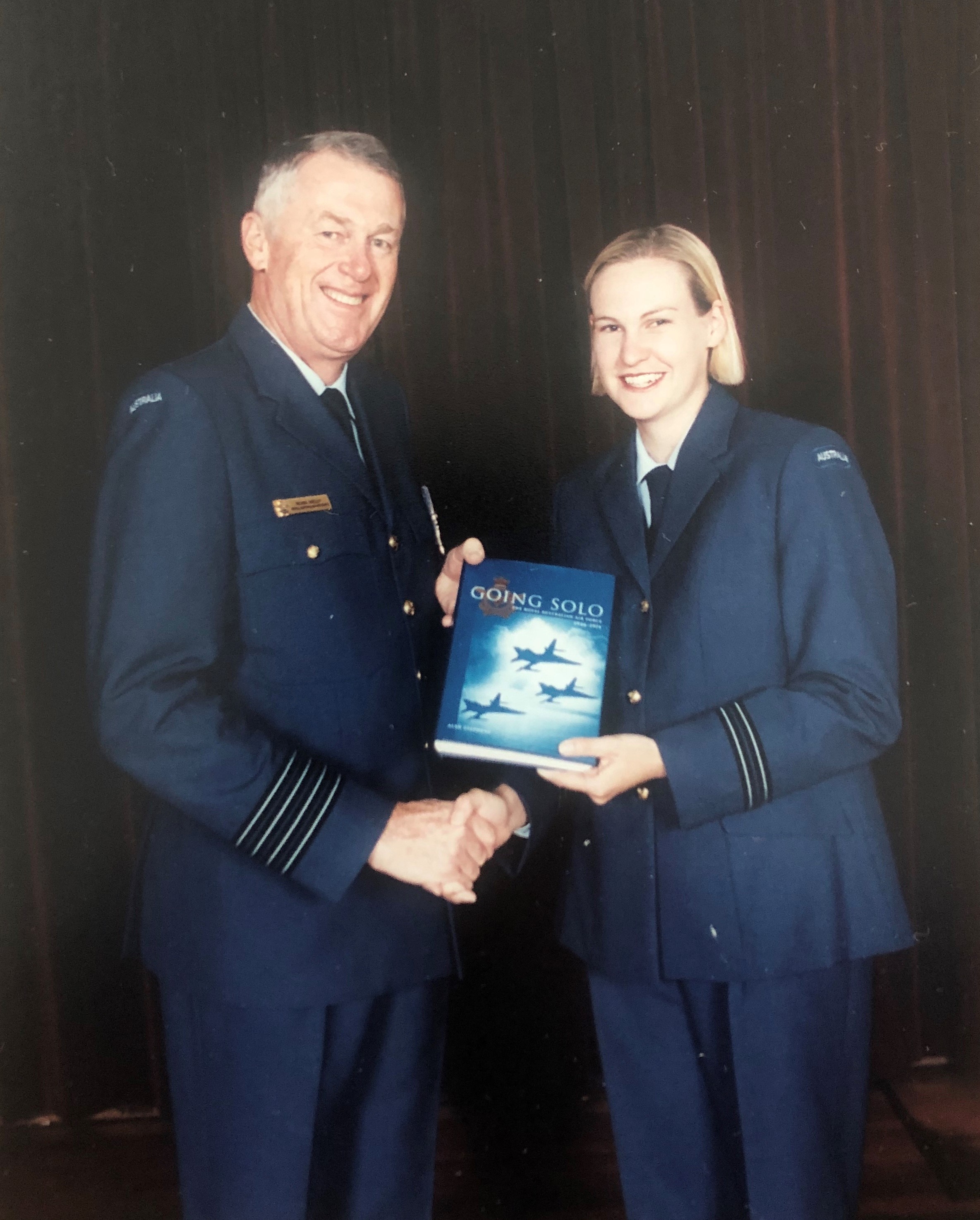 Being awarded Commandants Prize.
This was awarded for my all-round performance on my Officers Training Course, Pt Cook, 1999. Presented by Commandant, RAAF College, GPCAPT Kelly.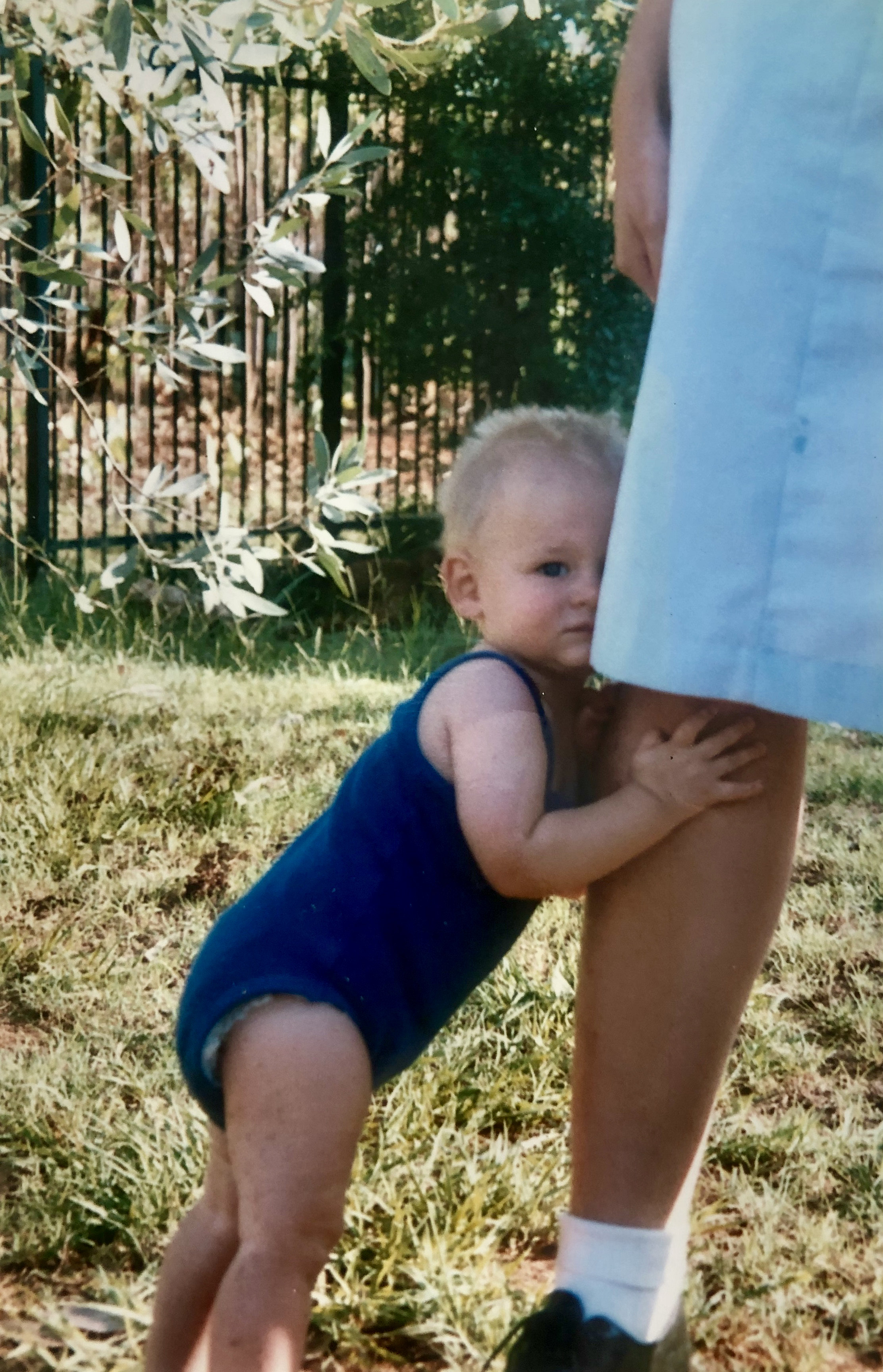 I didn't stay until the end of the BOI. After six months my boss wanted me back in Amberley and my two children – then 4 and 2, needed their mum. And I needed them.
So I went home.
To be continued next edition……..