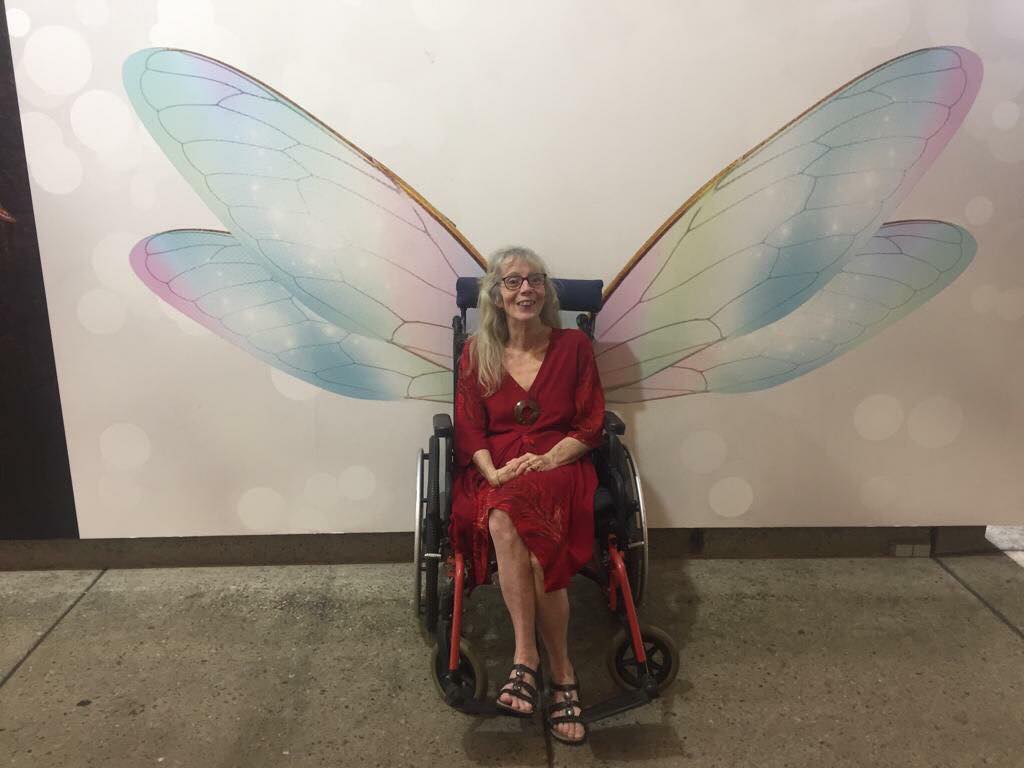 Our lovely page 3 girl this edition is Adele Murray.
Adele came from a small country town and in July 1979 after she had turned 18, she caught the train to Sydney and signed on the dotted line and was part of the RAAF. Not long after the signing ceremony, she was on an aircraft down to Melbourne, where she and a few other girls were shepherded onto one of the RAAF's blue buses and it was off to Laverton to start their rookie's course. Boss lady back then was W/O Joan Wooten, a lady that was fair but firm and who scared the wits out of the young female rookies.
There were 60 girls on her rookie course, which because of the number, was split into two, 262A and 262B courses and where she says she met some amazing women.
After rookies, it was a move from one block to another, from rookies to Radschool, to start on 21 Comms Course where, being the only female, she ruled the roost.
In 1980, after passing the course, she was posted from one end of the country to the other, from Melbourne to Darwin, which although was a bit of a temperature shock, was a posting which she really enjoyed.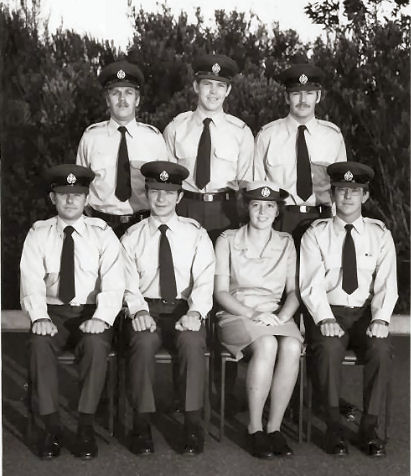 Being tropical, water sports ruled. She joined the ski club and spent a lot of her spare time at either lake Bennet, a small artificial freshwater lake about 80kms south of Darwin or camping out at Douglas hot springs, a national park about 200kms south of Darwin. She was involved in many interservice sports teams such as soft ball, volleyball, swimming and ten-pin bowling. The pool on base was also very popular with water that was always warm.
Being in Comms, her normal work day was spent locked away and with shift work, she didn't get to see a lot of the other RAAF people on Base. Even after she'd been there for a number of years some people still wanted to know if she was a "new girl".
She says one of here fondest memories from Darwin was the "75th Anniversary of the RAAF" tour they did of the Northern Territory.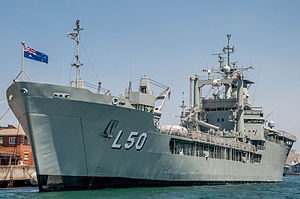 In October 1981, she was sent down to Sydney on detachment to Kangaroo 81 (a joint military exercise). At Sydney they were loaded onto the HMAS Tobruk which was sailing to Rockhampton. Sailing out of Sydney Heads while lined up on deck was an experience she fondly remembers followed by a huge storm they encountered while up near Coffs Harbour, one which she would rather forget. The ship rocked and rolled so much she and the other RAAF people were constantly tossed out of their bunks. Navy conveniently forgot to inform them about the safety straps.
The ship pulled into shore at Yeppoon and, to the amusement of the Navy bods, the RAAF people who weren't up to scratch with this sort of exercise, all ended up very wet. Back on firm land, everyone boarded Army vehicles and were trucked to the army camp at Rocky where she was to stay for about a month.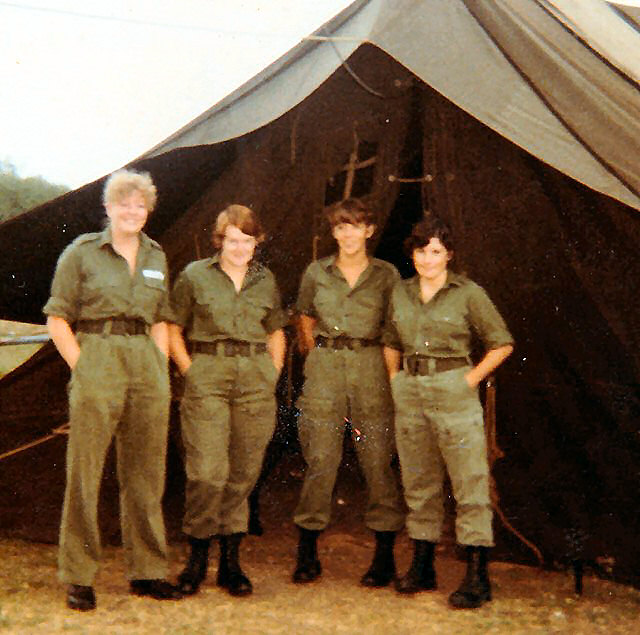 Accommodation was a bit of a shock, nowhere in sight was there any RAAF style accommodation, instead she and the other RAAF people were shown a line of tents and told to make the most of it.
Work once again was all shift work which was difficult when working and living out of tents when you're not used to it. Coming back to the tent in the morning after a night's work and trying to get some sleep, under hot canvass, was a challenge but there was a bit of time off and they did manage to sneak over to Great Keppel Island for a weekend.
The Army didn't do away with all mod cons, they had a "boozer" on the camp and this proved to be a popular honey trap – a well-used affair after stand-down each day.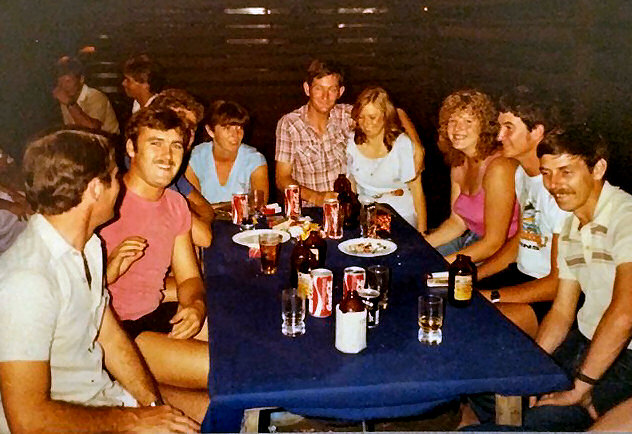 The pic at right shows the RAAF Comms people at choir practice one night at the boozer.
After the exercise at Rocky finished, it was back to Darwin where she met her future husband, he was a Radtech with 2CRU and in 1984 she and her husband both took a discharge.
After the RAAF they travelled around a bit and ended up in the mining town of Pilbara where they worked in the mine for a while. After building up a war chest, they decided to travel and worked in Borneo for 2 years followed by South Africa for 7 years, after which they returned to OZ and settled in Brisbane.
"And here we are!!"