New Defence ministers announced.
On the 26th May, shortly after being re-elected, the Prime Minister Scott Morrison announced his new government. Senator Linda Reynolds (right) has been promoted to Minister for Defence. New Minister for Defence Industry is Melissa Price, who formerly served as Environment Minister. She also served on the Foreign Affairs, Defence and Trade Parliamentary Committee, and numerous others.
Darren Chester retains responsibility for Veterans and Defence Personnel – however, in a change that probably won't have much practical impact, he is now officially the Minister for Veterans and Defence Personnel in a single portfolio as opposed to the duel ministerships of Minister for Veterans' Affairs and Minister for Defence Personnel. Mr Chester also had a third appointment as Minister Assisting the Prime Minister for the Centenary of ANZAC, now concluded.
Forty-one-year-old Alex Hawke is the new Assistant Minister for Defence in the Lower House. Mr Hawke is an experienced politician, first elected to Parliament in 2007. Defence is his fourth assistant ministerial appointment.
Peter Dutton retains the helm at Home Affairs – and former Defence Minister Marise Payne is still the Minister for Foreign Affairs.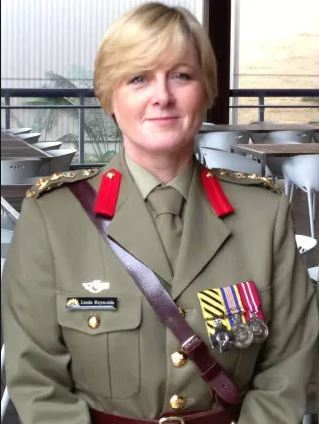 Linda Reynolds served in the Australian Army for 29 years from 1984 to 2012 in both permanent and reserve positions. Following officer training, she became a regional logistical officer as a Second Lieutenant and made Captain in the position. She progressed to training development officer (Captain), commanding officer 5th Combat Support Battalion (Lieutenant Colonel), military instructor at Command and Staff College, senior career manager and Director of Active Standby Staff Group (Colonel). She went on to be adjutant general in the Army Reserve as a Brigadier, where she was awarded the Conspicuous Service Cross for outstanding achievement as the Director of Army Strategic Reform Program. She was the first woman in the Australian Army Reserve to be promoted to star rank.
Melissa Price was a lawyer by profession before beginning her career as a politician. She was elected to parliament in 2013. She served on a range of committees, including Foreign Affairs, Defence and Trade. She was appointed Minister for the Environment in August last year.
**********
I must have a weird sense of humour because I find this funny.

A laser weapon, called The Self-Protect High-Energy Laser Demonstrator (SHiELD) passed a crucial test last month. Designed to defend U.S. Air Force aircraft from inbound air-to-air missiles, SHiELD torched several missiles in flight.
Defensive lasers could revolutionize aerial warfare and lead to a second revolution with even more profound implications for air warfare offensive lasers.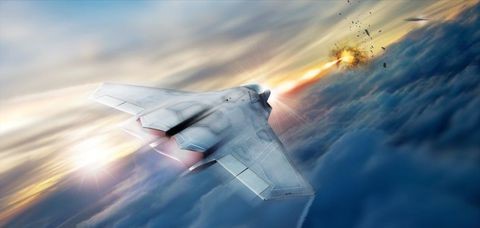 Air-to-air missiles, guided missiles launched by an aircraft at another aircraft, were first developed in the 1940s. Previously, aircraft could only shoot down other aircraft within range of their guns but the advent of jet engines made aircraft faster and able to swiftly move out of gun range. A guided weapon that could chase down even jet aircraft became a priority and soon air forces of the world were fielding both infrared and laser-guided weapons.
Back in April 2019 a ground version of a laser that could someday protect military aircraft was tested at White Sands Missile Range in New Mexico. The Demonstrator Laser Weapon System, a ground-based surrogate for the Self-Protect High-Energy Laser Demonstrator, or SHiELD, shot down several aerial-launched missiles. The goal of the SHiELD program is to equip a F-15 Eagle fighter jet with a defensive laser pod by 2021.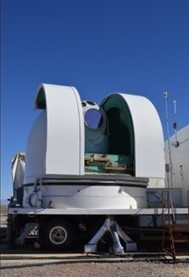 Lockheed Martin is developing the 2021 weapon system. The pod will involve a fibre laser in the "tens" of kilowatts, while Northrop Grumman is developing the beam control system. Boeing will develop the pod that carries the laser weapon.
Active defence lasers like SHiELD promise to seriously upset air warfare. Flares, chaff, and electronic warfare are three ways to prevent an air-to-air missile from hitting its target. They're also passive defences, making no attempt to actually down the missile but instead to confuse the missile and prevent it from hitting the target. Active defence, actually shooting down incoming missiles, is so hard that until now, nobody has bothered, the small size of such missiles and the possibility that they could come from all directions makes them difficult to shoot down.
Until now!
If the program continues to be successful, an aircraft armed with SHiELD would be protected from incoming missiles like never before. Enemy aircraft might need to fire multiple missiles at laser-protected fighters in order to overwhelm their defences. Aircraft could press their attacks, not taking evasive action, knowing that a weapon like SHiELD protects them.
Lasers can neutralize missiles in a variety of ways. A laser can damage the sensors in a missile's seeker, particularly an infrared seeker, preventing it from following its target. A laser could also damage the body or control surfaces of a missile, rendering it unable to manoeuvre or causing it to aerodynamically fail. Finally, the extreme heat of a laser could ignite any remaining rocket motor propellant or the explosive warhead.
Click HERE to see a video of Lockheed Martin's ATHENA laser weapon system torching a drone in midair:
A defensive laser like SHiELD would not be limited to fighter jets. All U.S. military aircraft operating in or near combat zones could be outfitted with lasers to protect them from guided missiles, particularly larger, less manoeuvrable aircraft such as C-130J, C-17, and C-5M transports, KC-135, KC-10, and K-46A aerial refuelling tankers and command and control platforms such as the E-3 Sentry AWACS plane.