Steve Jobs, the past boss at Apple, died a billionaire at age 56. This is his final essay:
"I reached the pinnacle of success in the business world. In some others' eyes, my life is the epitome of success, however, aside from work, I have little joy. In the end, my wealth is only a fact of life that I am accustomed to. At this moment, lying on my bed and recalling my life, I realize that all the recognition and wealth that I took so much pride in have paled and become meaningless in the face of my death.
You can employ someone to drive the car for you, make money for you but you cannot have someone bear your sickness for you. Material things lost can be found or replaced but there is one thing that can never be found when it's lost - Life. Whichever stage in life you are in right now, with time, you will face the day when the curtain comes down.
Treasure love for your family, love for your spouse, love for your friends. Treat yourself well and cherish others. As we grow older, and hopefully wiser, we realize that a $300 or a $30 watch both tell the same time. You will realize that your true inner happiness does not come from the material things of this world. Whether you fly first class or economy, if the plane goes down - you go down with it.
Therefore, I hope you realize, when you have mates, buddies and old friends, brothers and sisters, who you chat with, laugh with, talk with, have sing songs with, talk about north-south-east-west or heaven and earth, that is true happiness! Don't educate your children to be rich. Educate them to be happy so when they grow up they will know the value of things and not the price. Eat your food as your medicine, otherwise you have to eat medicine as your food.
The One who loves you will never leave you for another because, even if there are 100 reasons to give up, he or she will find a reason to hold on. There is a big difference between a human being and being human. Only a few really understand it. You are loved when you are born. You will be loved when you die. In between, you have to manage!
The six best doctors in the world are sunlight, rest, exercise, diet, self-confidence and friends. Maintain them in all stages and enjoy a healthy life."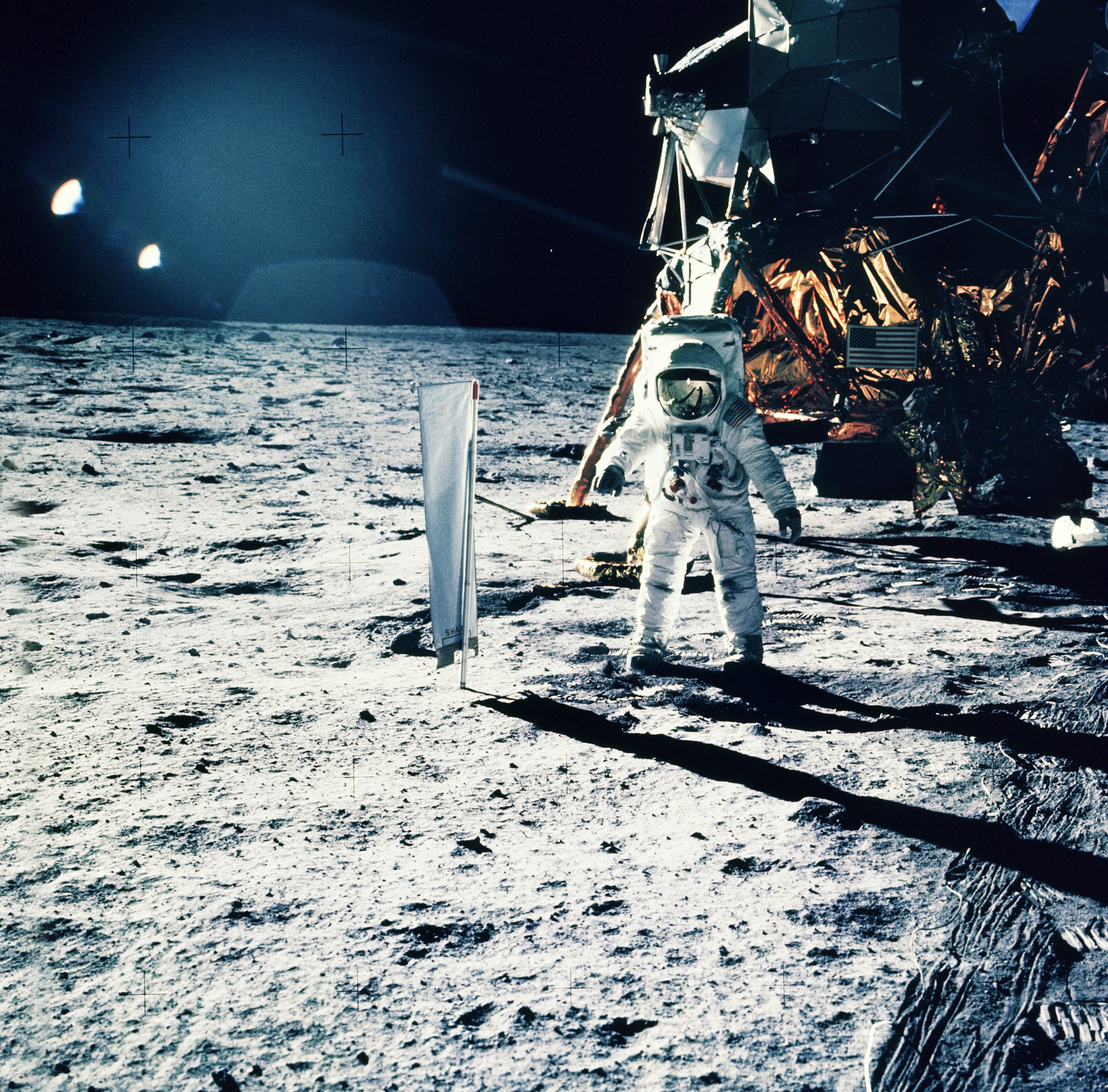 Most people with 60 or more summers under their belt can remember where they were on the 20th July 1969. That was when Neil Armstrong and Buzz Aldrin, tucked away inside the Apollo Lunar Module, safely landed on our moon, while their mother vehicle cruised above with Michael Collins at the controls – or so say most of us.
Apollo 11, the mother vehicle, was launched by a Saturn V rocket from Kennedy Space Centre on Merritt Island, Florida, on the 16th July.
The Apollo spacecraft had three parts: a command module with a cabin for the three astronauts and the only part that returned to Earth; a service module, which supported the command module with propulsion, electrical power, oxygen, and water; and a lunar module that had two stages – a descent stage for landing on the Moon, and an ascent stage to place the astronauts back into lunar orbit.
Armstrong became the first person to step onto the lunar surface six hours after landing and Aldrin joined him 19 minutes later. They spent about two and a quarter hours together outside the spacecraft and collected 21.5kg of lunar material to bring back to Earth. Armstrong and Aldrin spent 21.5 hours on the lunar surface at a site they named Tranquillity Base before re-joining Collins in the command module in lunar orbit.
They then jettisoned the little bus that brought them up from the moon's surface and propelled the command module out of the last of its 30 lunar orbits and headed for home where they splashed down in the Pacific Ocean on July 24 after more than eight days in space.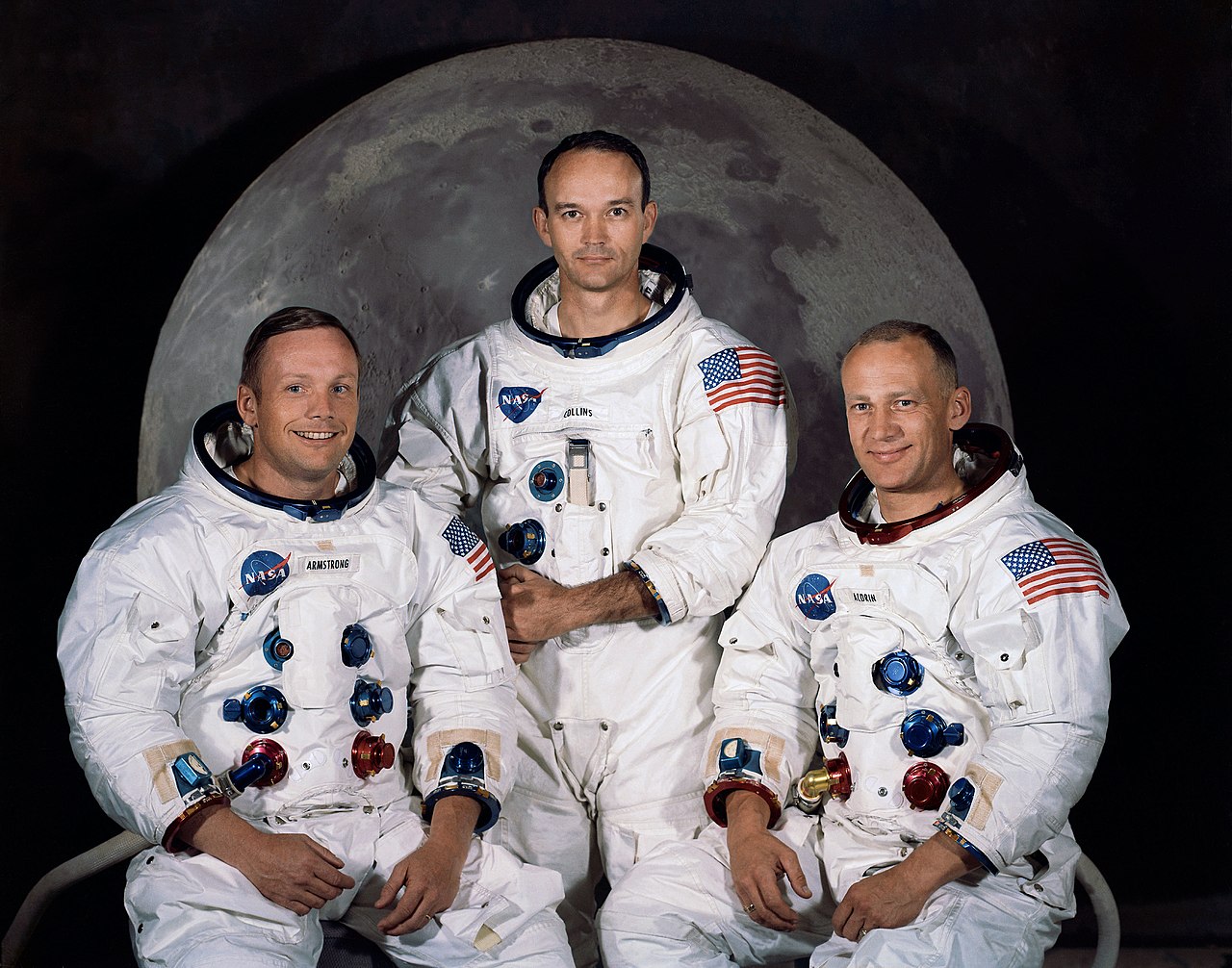 I was in the radio section at 38Sqn at Richmond at that time. Queer trade CO back then was Kev Carroll and in those days 38Sqn did its own maintenance, radio section fixed all its own equipment and had a bunch of work benches and thousands of dollars of test equipment. 1969 was also only 13 years after the introduction of TV into Australia and most people had a black and white set which being valve operated, often failed. Most of us back then were valve trained, (those transistors were but a passing phase) so we could handle the odd TV set without much trouble and if there was a problem, there was always the late Bill Coyer to call on. There was always at least one set belonging to someone in the Sqn under repair in the back section and on that fateful day, we made sure one was serviceable and hooked up to one of Bill Coyer's classic antennas.
On Wednesday, at 12.56pm, just after lunch, as Neil Armstrong stepped onto the lunar surface, half the Sqn had climbed the stairs and was in the back room at 38Sqn radio to watch it happen.
One of those moments you'll never forget!!