The Eavesdropper.
A wonderful book was written by Jack Bleakley back in 1995. It tells the story of Australian men and women, wireless interceptors, whose skill in intercepting coded Japanese transmissions in WWII provided MacArthur's intelligence organisation with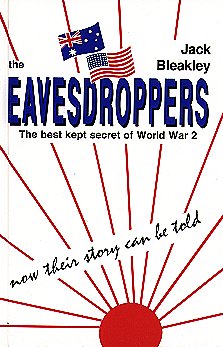 vital information about enemy operations in the South West Pacific Area. Jack was a member of one of those Wireless Units during WWII.
The RAAF's No. 1 Wireless Unit is featured in this book. Their secret operations were located in a number of houses in French and Sycamore Streets in the suburb of Pimlico in Townsville, before moving to a new location at Stuart in a fortified concrete bunker disguised as an old farm house. It's a very good read and you can read a précis on the book HERE.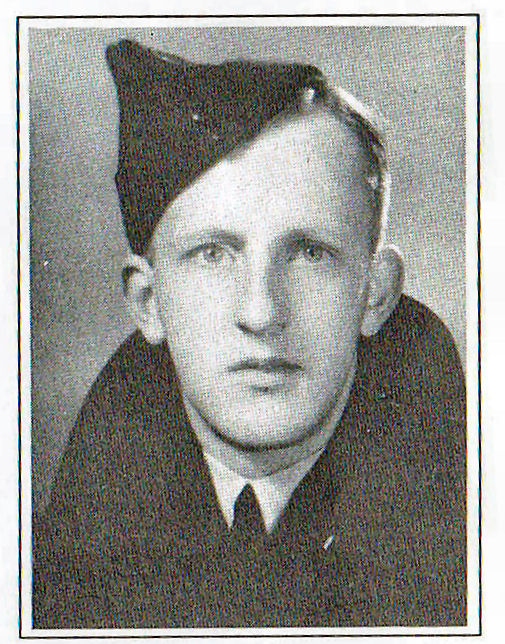 Jack was born and educated in Melbourne and he joined the RAAF in 1942. He served with No 1 Wireless Unit in Townsville and later in Port Moresby (1943), Nadzab (1944) and Biak (1944). He was then posted to No 5 Wireless Unit in the Philippines in 1945.
After the war, he resumed a career in Banking, rising to senior management level before he retired in 1982.
If you want a copy of the book, it is hard to get but you can buy one from HERE.
Grahamn Brinsden is organising a reunion for Course 67 that went through Radschool from April 1973 to September 1974. He says the reunion is a preliminary get together to plan something bigger at a later date. All class mates and partners of Course 67 are welcome to a BBQ at Graham's house in Melbourne at midday on Saturday 26th February, 2011. It will be a "bring your own drinks" barby, all meat and salads are provided.
If you can make it, please email Graham HERE, include your phone number and he will get in touch and give you the address. Graham apologises for the late notice, if you can't make it, but would be interested in a reunion, get in touch anyway.
2 Squadron Association.
There have been a number of books written about 2 Squadron from its inception back in 1916, its WW II exploits, the involvement in the Malaysia Emergency in the 1950s and 60s, Vietnam 1967-71 and then as a PR Squadron until 1982 when the Canberra was withdrawn from service. Some books have provided a history over the entire period, others have been time specific. All have provided valuable history.

Ken Marks, (right) has put together, into a 470 page book, the memories of 17 people who served with 2 Squadron in Phan Rang from 1967 to 1971. Their remembrances of significant events are in chronological order along with nearly 200 photographs and illustrations. Each section contains annexes that include members who served during that year, bombing tables, aircrew sorties flown and more. The final Annexes contain Primary Source resources for academics and students alike. Anyone who served in the squadron, or indeed their relatives and friends, would find this an exclusive insight into their "Personal" war.
This book is very much time specific and deals only with 2 Squadron's involvement at Phan Rang airbase in South Vietnam from April 1967 to the beginning of June 1971 when the squadron was withdrawn and returned to RAAF Base Amberley in Australia.
It is a lasting legacy and tribute to each and every one who served with the Squadron in Vietnam that they created a unit of excellence that drew high praise and accolades from the USAF and South Vietnamese with the Squadron being awarded the USAF Outstanding Unit Citation and the Republic of Vietnam Cross of Gallantry.
Contributors include:
John Downing - Commanding Officer and Pilot (Oct 1970 – Mar 1971)
Bill Wheeler - Padre and CA Off
Bob Bruce - Navigator
Wally Walters - Pilot
Nev Duus - Navigator
John Miller - Navigator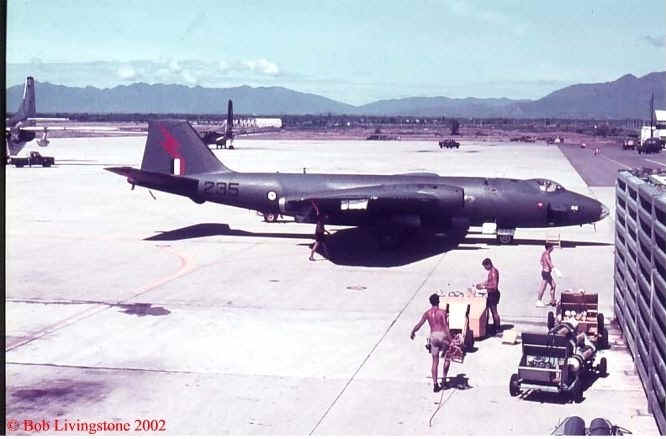 Kevin Hurman - WOD
Graham Giffin - Motor Transport Fitter
Dan Kinsella - General carpenter
Peter Finn - Journalist
Garry Cooper Pilot - Australian FAC
Howard Maniloff - Journalist
Stuart Ritchie - Radio Technician (air)
Ian Schafferius - Instrument Fitter
Ken Marks - Radio Technician (air)
Fred Neville - Armament Fitter
John Bird - Safety Equipment Worker
Lynton Clarke - Telecommunications Operator
Peter Maher - Radio Technician (air)
John Sainsbury - General Hand
William Peterson - US Forces
Jan Marks - Wife of Vietnam Veteran Ken, and
Dr Andrew Marks - Son of Vietnam Veteran Ken
(I see there's nothing there from one Alfred William - tb).
If you would like to order a copy, click HERE for order details. All profits from the sale of the book will be shared equally between the Blue Mountains Division of Legacy and the Blue Mountains Vietnam Veterans and Associated Forces.