Radschool Association Magazine - Vol 34
Page 8
Privacy Policy | Editorial Policy | Join the Association | List of Members | Contact us | Index | Links | Print this page
DVA.
Vet Affairs has released a new service called Touchbase. Its motto, "You may now be out of the ADF, but you can stay in touch"
It is a web based service and it brings together into one handy location information and links that can help you in civilian life, from jobs and finances to health and well-being. You can sign up for the quarterly Touchbase e-newsletter and receive stories written especially for the ex-service community, covering topics and people that are of interest to you and your family.
Whether you're just about to leave the ADF or you have already been separated for some time, Touchbase can assist you. Partners and families are welcomed too.
You can access the site here http://www.touchbase.gov.au/
Christmas get together.
Back on the 3rd December, 2010, DVA Queensland held their Christmas party at their offices in Brisbane to thank their staff for the wonderful work they had done over the year and to meet and greet members from the many various organisations that rely on and work closely with DVA.
The Radschool Association was invited, and not wishing to dissapoint the hard working organisers of the event, we of course accepted and attended – and might I say, John Butler and yours had a great time. Our thanks to everyone involved.
A rose between 4 thorns…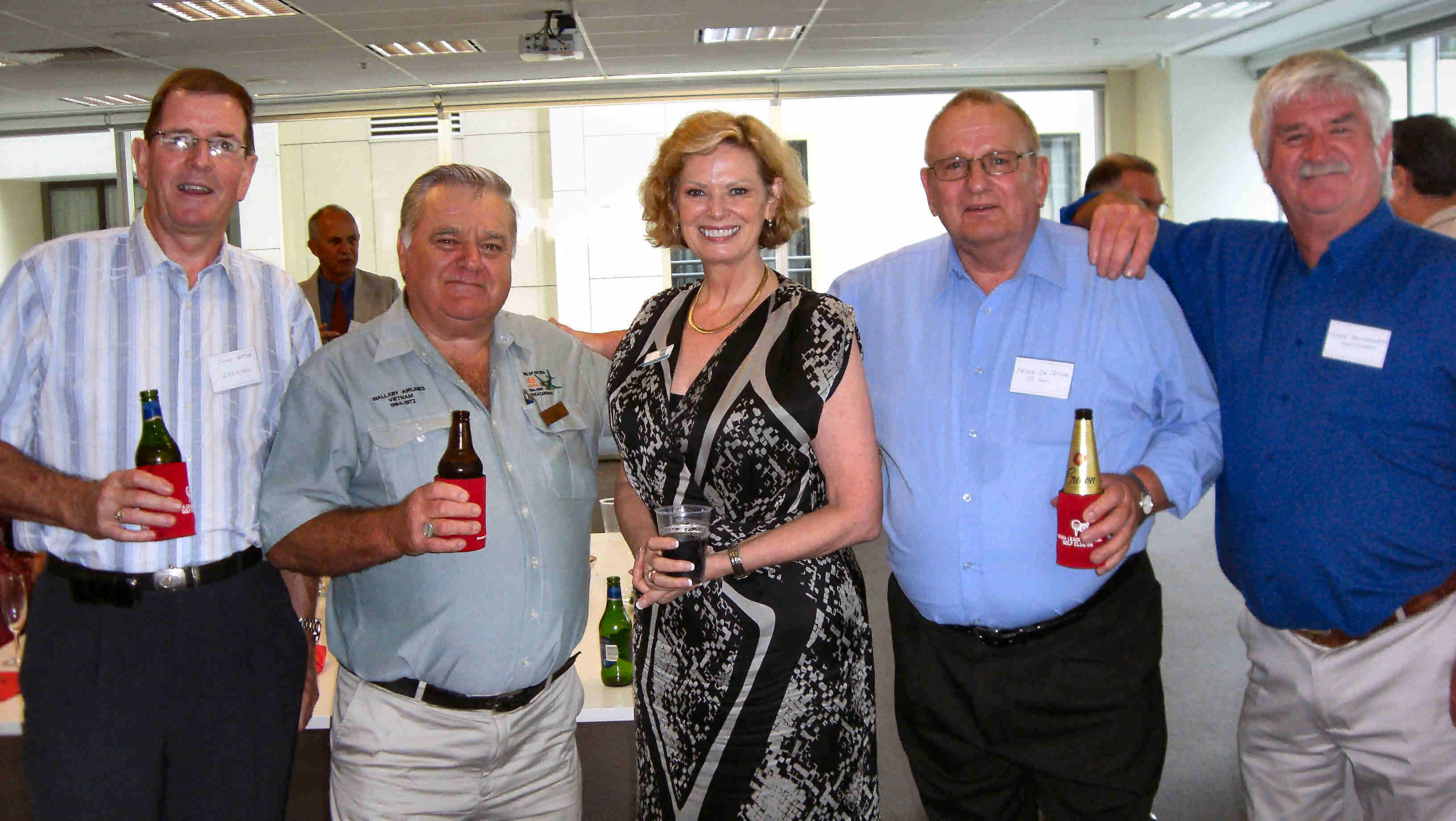 L-R: John Butler (Radtech), John "Sambo" Sambroks (35Sqn Secretary), Alison Stanley (Queensland Deputy Commissioner, DVA), Peter DeJonge (professional party goer), Trevor Benneworth (Radtech).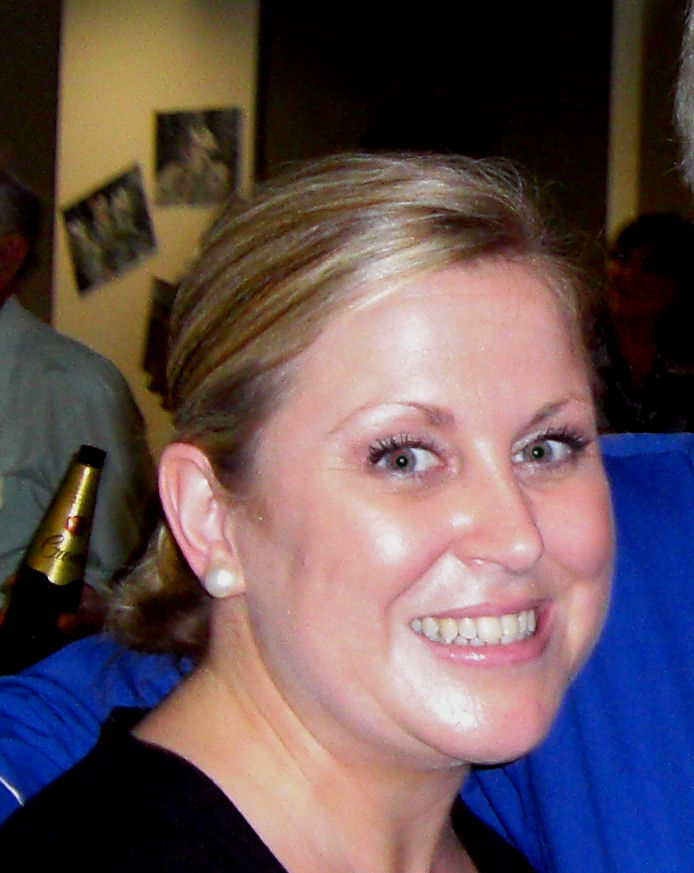 Tamara Hudson.
Tamara is the Executive Assistant to the Deputy Commissioner and rides shot-gun for Alison Stanley. She is usually your first point of contact when you have a serious problem.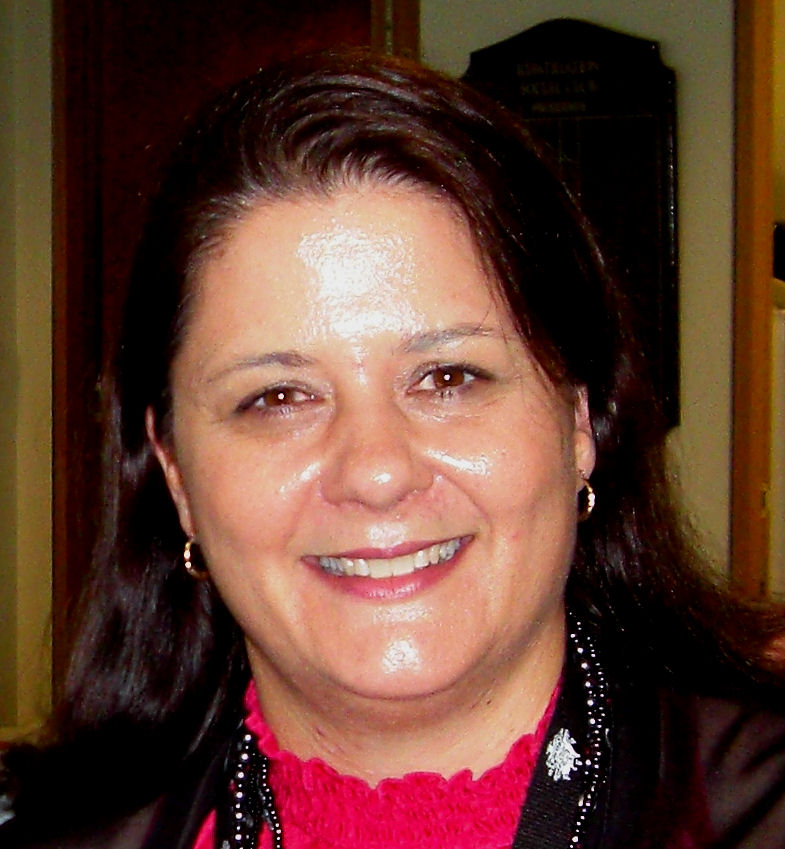 Nikki Wood.
Nikki is the manager of the Vet Affairs Network (VAN) and looks after affairs for the Gold Coast, northern NSW and Toowoomba.
For details on how to contact your closest VAN, see HERE.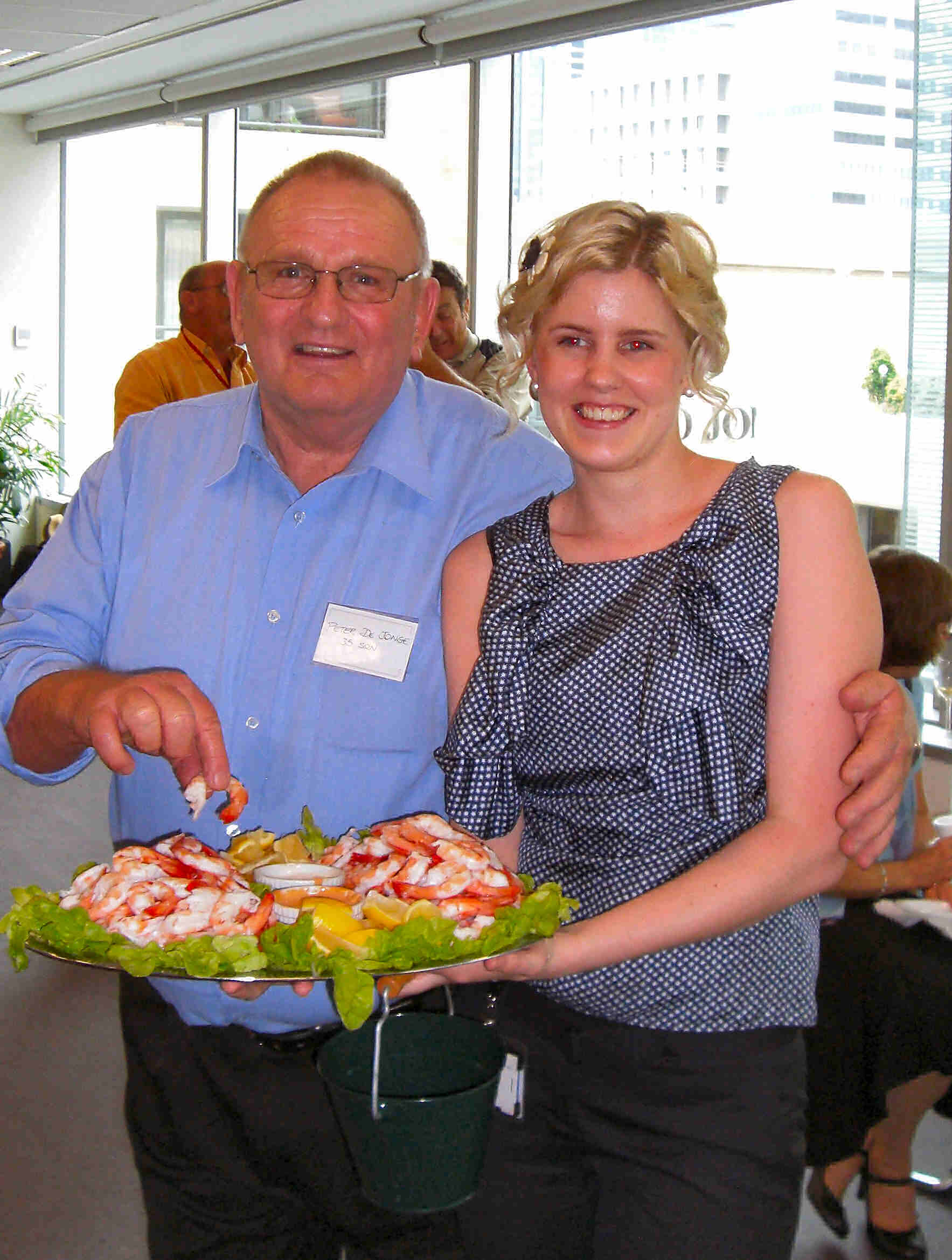 Peter DeJonge and Amy Allan
A lot of Vets rely on Amy but a majority of them probably don't know it – she is the person who arranges transport for Vets who need to travel to various appointments.
We noticed Pete was following Amy around all afternoon – he said it was because he just loves prawns – YEAH!!!!! If you believe that, you'll believe anything……
As a child, I was the kind of kid my mother wouldn't let me play with.
John Mathwin, off 41 RTC, down in Hobart in 1966, before the bridge was 'modified'.
An old couple go to the doctor, and they each go in to see him separately. The doctor asks the husband if sex is still good, and if he has any questions. "In fact, I do," said the old man. "After having sex with my wife I am usually hot and sweaty, and then, after I have sex with her the second time, I am usually cold and chilly." Surprised he can still do it twice, the doc then sees the wife. After examining the elderly wife, the doctor said: "Everything appears to be fine. "Do you have any medical concerns that you would like to discuss with me?" The lady replied that she had no questions or concerns. The doctor then said: "Your husband has an unusual concern. "He claims that he is usually hot and sweaty after having sex with you the first time, and then cold and chilly after the second time. "Do you know why?" "silly old bugger," she replied. "that's because the first time is usually in January and second time in in June."
Mirage A4-94.
Kevin Cragg sent us a couple of photos which he says he got from John Ryan, an ex Fsgt Framie. Unfortunately, Kevin doesn't have any names, but someone will for sure. (Click the photo for a bigger view).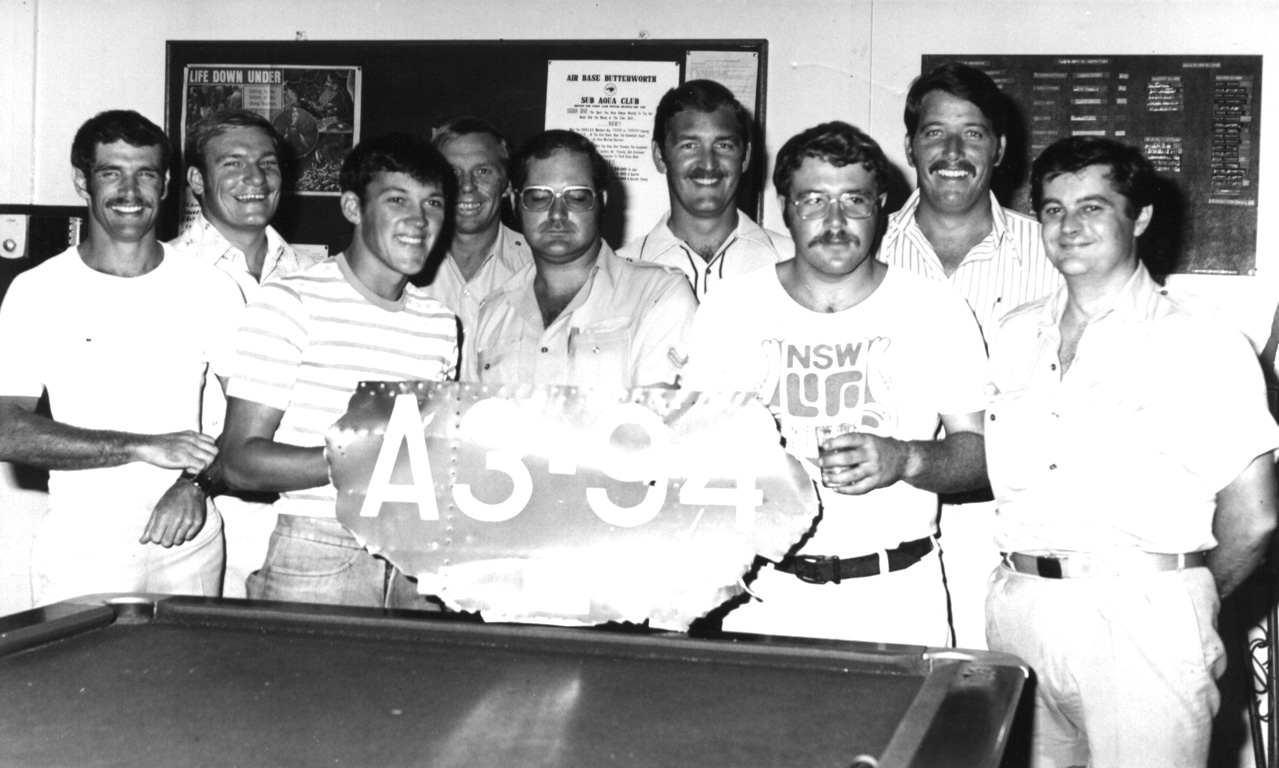 We think the photo was taken at the Boaty, Butterworth, somewhere about 1977/78.
Mirage A4-94 was delivered to the 77 Sqn at Willytown in 1968, then went up north to 3 Sqn at Butterworth.
It came to grief in December 1977 not far from the base, and ended up in the sea, the cause being attributed to a failed engine bearing.
The Pilot was F/O B.P.Crowhurst.
When the wreckage was retrieved from the ocean floor, there was not a lot left.
A good time to keep your mouth shut is when you're in deep water.
Richmond.
John Kettle sent us these photos, taken at Richmond back in the early 1960's. John says, "As they were just personal photos which, at the time, were really to just test my new camera rather than be a record, no date was written on the back of the photos so I'm not real sure when they were taken. I'm sure it was sometime between 1960 and 1963 because that was the duration of my posting to Base Squadron. In July 1963 I signed on again and was posted to CPE Laverton. It's a long time ago!! - though strangely, it seems like yesterday."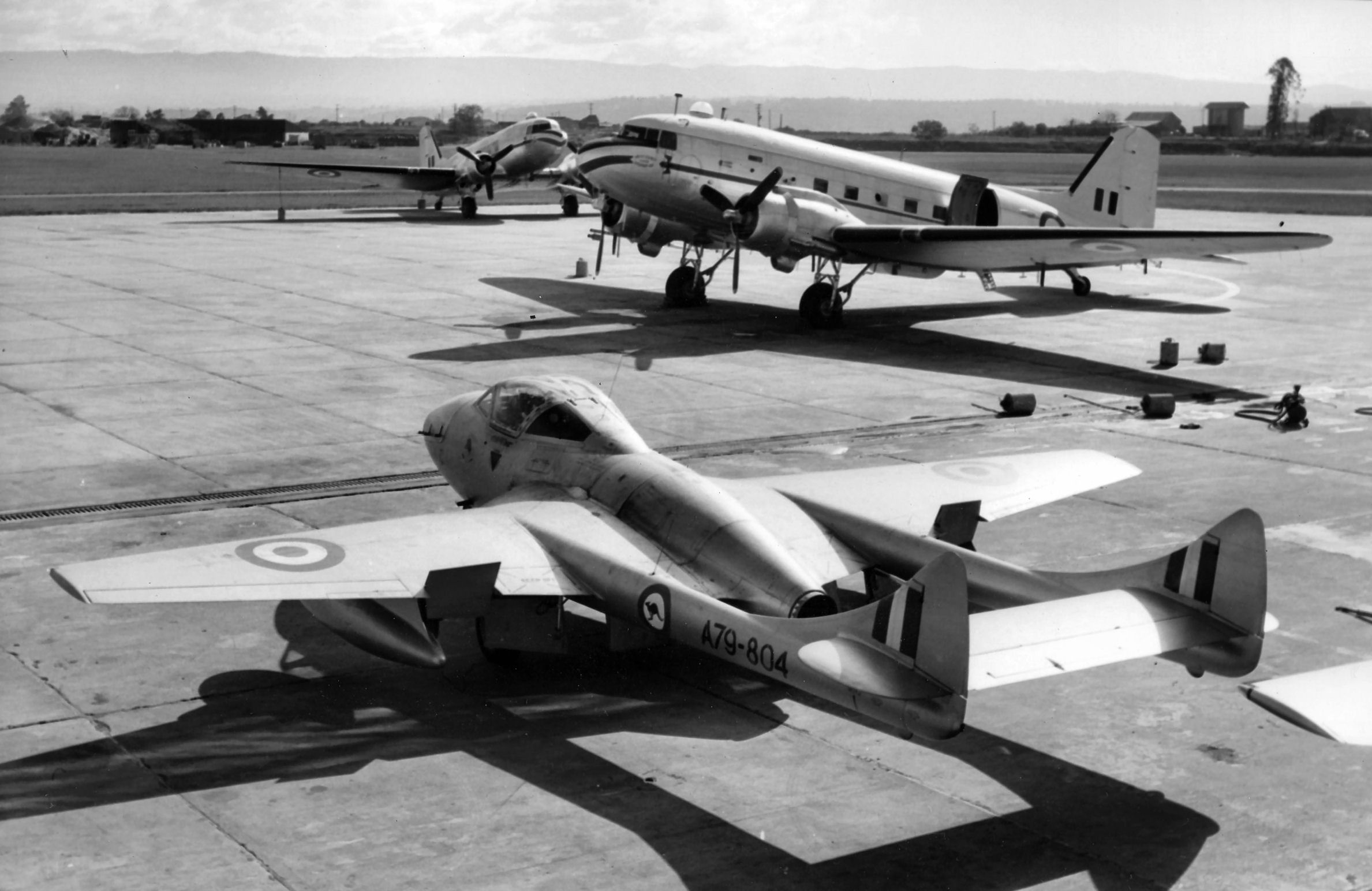 De Havilland Vampire single seater fighter of 22 (City of Sydney) Sqn at Richmond – in the background are 2 C-47 Dakotas of 38 (or 36 Sqn) .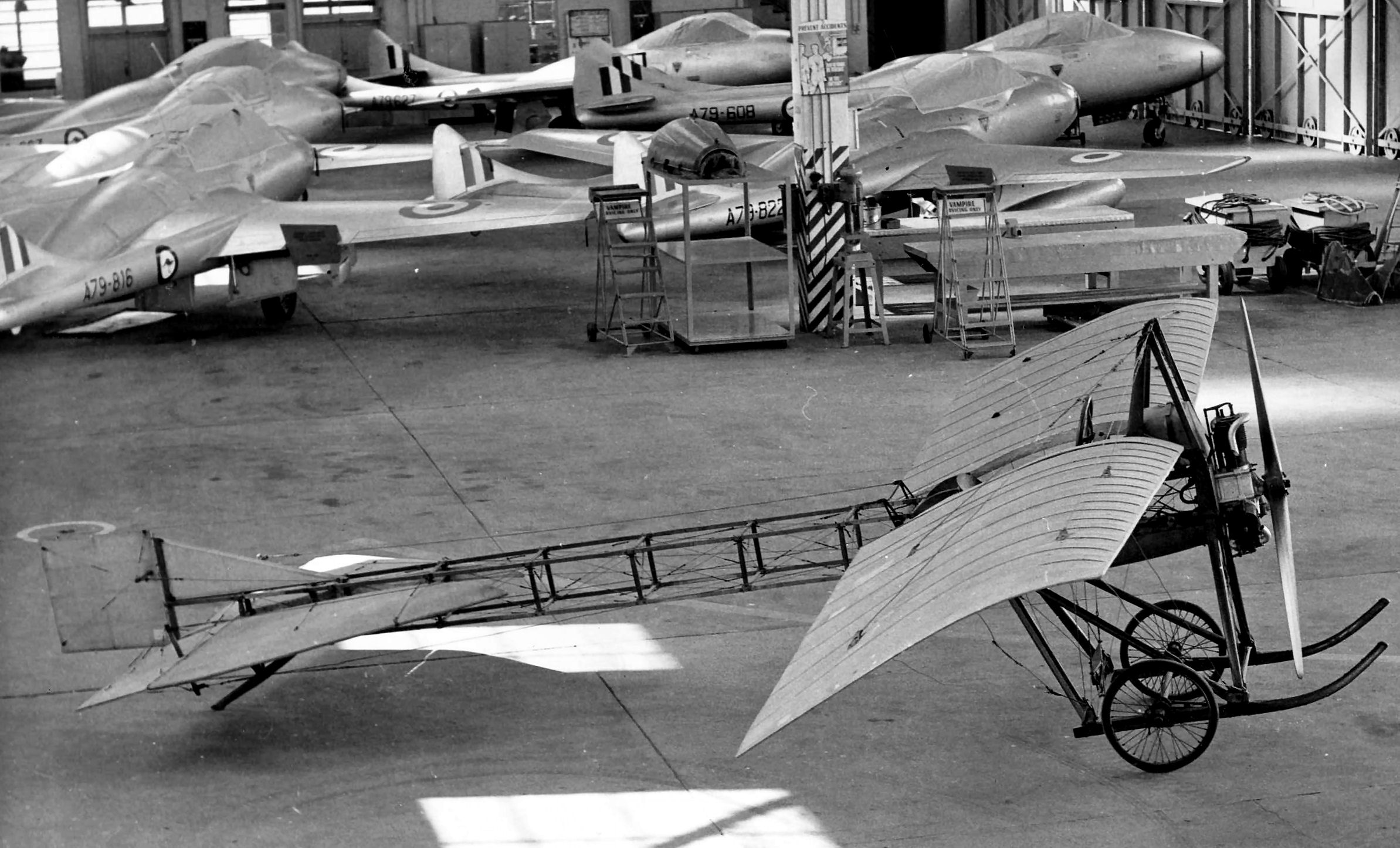 A group of De Haviland Vampires and in the foreground is a French Deperdussin aircraft, 'state of the art' fighter back in 1911. What it was doing at Richmond back then, or even how it got there, is anyone's guess.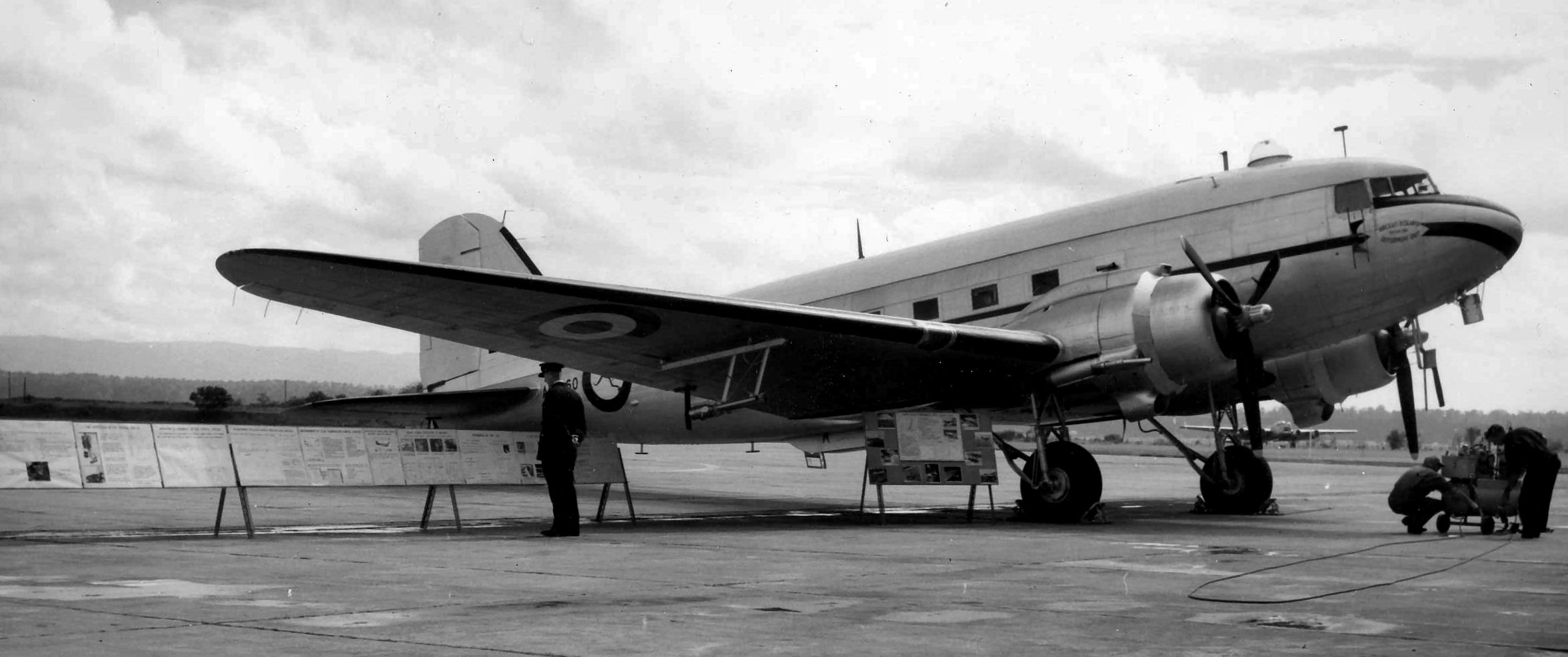 Air Force week at Richmond, many years ago, 38Sqn's C-47 Dakota.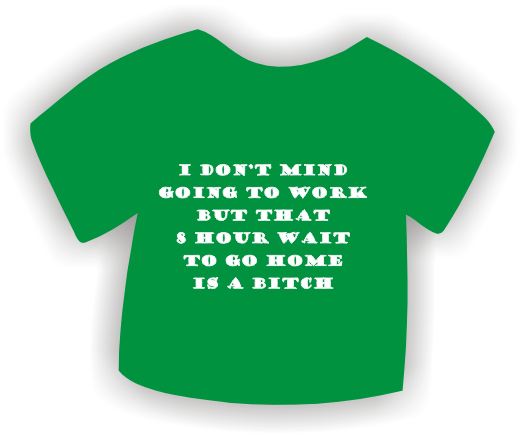 Back Go to page: 1 2 3 4 5 6 7 8 9 10 11 12 13 14 15 16 17 18 19 20 Forward