This column is a break with tradition for me, as I usually don't do serious, although one of my novels is about a serial killer, but I don't think that counts. I generally leave serious to the real journos. You know, the ones who sound like they know what they're talking about. I've no idea what that feels like; or whether they do either, but I have my suspicions in some cases.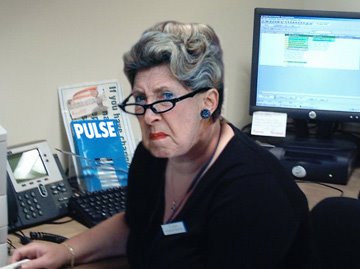 Anyway, this all took place some time ago and began with a call from my GP's receptionist, "The doctor has the results of your test. He'd like to have a chat."
That, right there, was the scariest phone call I've ever had. I mean, even getting a call from the cops couldn't be that bad. "Er, Mister Element, we'd like you to come down to the station and answer a few questions." Sure, that'd be scary too, but the thing is, I know I haven't committed a crime. Well, there was that time… Oh, never mind.
And then she tells me there's no hurry. Yeah, right. No hurry for her maybe. After all, she knows the story, and anyway, it's not about her. As for me, I wanted that conversation NOW. Now turned out to be almost a week later, by which time I was… well, fingernails were a distant memory, but at least I was sober. Almost.
The doc told me my PSA level had gone up in the year since my last check. Ahh, the prostate. I have this theory that the prostate is nature's way of making sure we of the male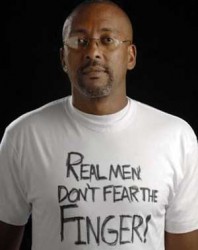 persuasion don't enjoy retirement too much. Anyway, it was up a fair way, as it turned out. And, speaking of up a fair way, you'll never guess what was next on the agenda.
Yep, the good old, Digital Rectal Exam. That's where the doctor sticks a finger up a fair way and wriggles it around for a while. And then you have to pay for it. Doesn't seem right, somehow. He couldn't feel anything unusual so he sent me off to a Urologist. Speaking of which, I've never understood what drives people to certain professions. I know someone has to do them, but I have this image…
"What did you do today, Daddy?"
"Well, son, I spent the day sticking my finger up…"
Anyway, what is it about the medical profession, that they don't trust each other? Of course, said urologist had to have another feel. Same result but I had to pay three times as much as when the GP did it. He decided we should wait a few months and then do another PSA. He told me not to worry, it's probably nothing serious.
That, I thought, was easy for him to say.
So queue some more sleepless nights and another blood test. The urologist instructed me to ensure there was no sex and no bicycle riding in the week before the blood test. No problems there, although I did have to make a tough decision to defer my Tour de France campaign for another year.
Contrary to my fervent expectations, the PSA had risen quite a bit more. Further evidence that negotiating with God doesn't work. "Time," said the urologist, a tad too solemnly for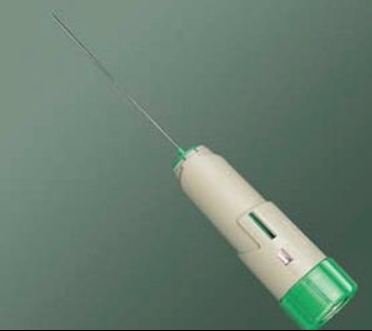 my liking, "for a biopsy."
Now, I should warn you that if you are concerned about looking like a big girl because your eyes are watering, you should skip the next part. A biopsy, it turns out involves inserting a long needle just aft of your really important bits and drawing a few samples from the prostate. I'm both happy and relieved to report that this was done under anaesthetic and there was no discomfort afterwards. I expected to make another appointment to get the results, but no, the urologist was quite emphatic that he'd call me once he had the report.
Why he was so insistent about this I don't know, but I'm going to go with, if I was to collapse in a heap on the floor, he preferred I did it on my floor and not his.
Well, things just got better and better. Not!
It was prostate cancer, and a fairly aggressive one. But on the plus side, we'd caught it early. Here was where I began to understand what old Donald Rumsfeld was on about with his unknown unknowns. I definitely didn't know what I didn't know about prostate cancer, which turned out to be practically everything.
I had always thought that one of the great things about modern medicine is that there's a big focus on patients making an informed decision. What I didn't understand was that to make an informed decision I would have to learn enough to practically qualify for a bachelor of medicine. Just the language alone is a nightmare. I thought the military and the aviation worlds were full of TLAs, (as in Three Letter Acronyms), but don't even get me started about medicine.
And what's worse, in medicine, the TLAs usually stand for something in Latin, so even if you know what they mean, you have no idea of what they mean. If you get what I mean…
Sometime later, I felt that I knew enough to decide which option to go with. Which is probably another way of saying that I knew just enough to be dangerous. I didn't like the idea of having my prostate surgically removed. First, I wasn't crazy about having anyone wielding a knife in that general area of my anatomy. And second, as this is the only body I've got, despite a certain amount of deterioration, I'd like to hang on to as much of it as I can, for as long as I can.
So I opted for a process called High Dose Brachytherapy.
Another eye water alert!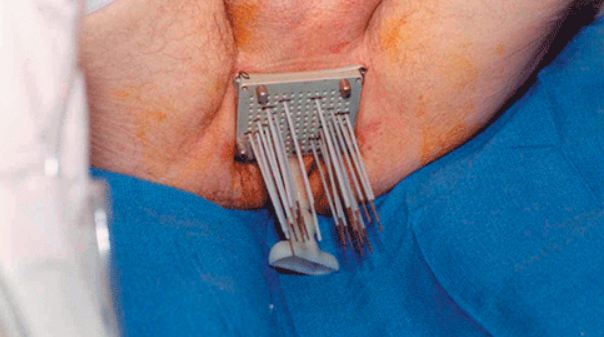 This procedure involved inserting eighteen needles more or less where the biopsy was done, and leaving them in place for 24 hours, during which time I got three bursts of radiation via a computer which they hooked up to the needles. What I liked about this choice, well maybe 'liked' is putting it a tad strongly, but anyway, the radiation to each needle tip is a controlled dose, the idea being to do maximum damage to the tumour area without Catherine Wheeling the healthy bits. The worst part was that I couldn't lay on my back between doses - yeah, that's right, because the bits of the damned needle they hook the computer to stick out - so the nurses had to turn me from side to side every so often.
Sort of like a pig on a spit… No, delete that, stand by one while I think of a less self-deprecating analogy. I know I've put on a kilo or six, but still…But I will say that there's practically no discomfort in this process.
The upshot of all this is that a bit down the track, everything's looking good and, much more importantly, everything still works; more or less anyway, and making allowances for advancing years.
So, if there's a message in here, it's this: if you're a male no longer in the, ahem, bloom of youth, and you don't already do so, you might think about getting yourself checked once a year. Sure there's this big debate going on about whether we should get checked and that most of us will die of something else, but there are two facts that seem to me to be highly relevant here.