Keith Russell.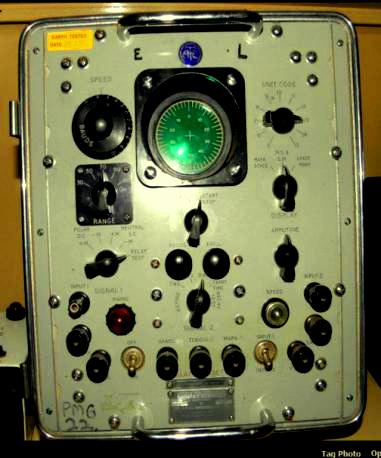 Keith saw the photo of the unknown piece of equipment we had in Vol 40. He says: "Might be able to throw a little light on a couple of the questions in the current magazine. The piece of equipment in question looks very like the equipment we used back in the early 60s to check the setting on the contacts on the early teleprinter equipment. From memory there were two pieces of equipment, a transmitter where we would transmit a signal of known distortion into a Model 14 receiver to confirm the equipment was operating at its optimum setting; and a second bit of equipment, a receiver, where the contact setting on the Teleprinter transmitter equipment was checked to ensure the setting was optimum.
The first RAAF female sent overseas (Vol 40, Page 5) was certainly not in 1985. Sgt Cheryl ???? a SIGSOP was posted to RAAFSUHK before 1985.
Fred Griffiths.
Hello All, I was certainly surprised to see Vol 40. of the newsletter in my in-box the other day. It had been some time since I had been on line to the RAAF school magazine site, and thought no more about it. Mind you, it has been so long, and I have been so out of touch with my past RAAF life, that I do not recognize most of the content now.
I do have a comment on an article, page 3 - the "what is it" story. I believe there is a typo in the accompanying text, that reads "PNG". It led me to think of Papua New Guinea (where I also lived for a time), but on looking at the photo I see it says "PMG". This I assume would be Post Master Generals department, in the days before Australia Post. This may help someone else clue in to the use of that piece of kit. cheers, Fred Griffiths, Calgary, Canada.