The photos above show the huge section of the river bank permanently destroyed by Roger and it is quite easy to see why Ms Bligh and her DPI people were determined to punish him severely for his sins.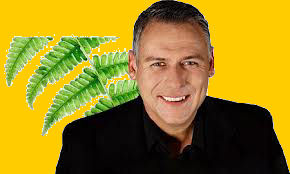 Luckily for Roger, and all the Vietnam Vets who would later use the facility, Independent MP for Burnet (at the time) Rob Messenger got wind of this stupidity and brought it up in state Parliament.
He later said: "This is a disgrace, I want an independent investigation into why Department of Primary Industries and Fisheries inspectors are harassing and prosecuting yet another of our loyal boys who risked their lives and fought for our precious freedom and liberties. How can this little rock fill that makes life more bearable for men who fought in Vietnam possibly lead to Roger being summonsed to Bundaberg Magistrates Court to face a conviction and a huge and unjust $300,000 fine?"
Rob Messenger called on Premier Anna Bligh to step in and stop what he described as "an idiotic and dangerous persecution of a decent man who is just trying to do the right thing by other Vietnam vets". He said "I am dealing with a number of people in the Burnett who are facing those fines at the moment. There is a lady, a widow, whose husband tragically killed himself during a similar court case late last year in Bundaberg, again over a fine of $300,00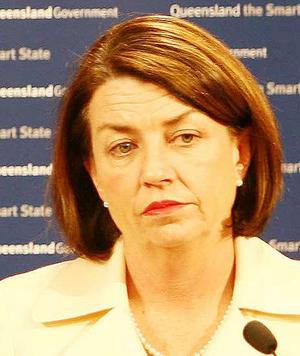 0 under this fish protection legislation."
Ms Bligh responded to Rob saying that "in terms of offences, the legislation has been drafted in comparison to other similar legislation for boards dealing with matters of a similar nature ... not every offence is comparable, but I think the drafters do a pretty good job of ensuring some level of consistency." What compassion!!
Roger also found support from the local Butchulla tribe. Elder Marie Wilkinson, 77, wrote to the court on his behalf. She said: "I wish to advise that this proposed prosecution of Roger Dwyer is one of the worst cases of injustice I have been associated with in the last 30 years since I have publicly been involved with 'looking after country' in this region, namely Butchulla and Gurang Gurang, which I am a Traditional Owner by Elder." She wrote. "I have personally visited this Vietnam vets' retreat/campsite and the only access from boat to site is up this small narrow bank. It is a gross exaggeration that any detrimental work was conducted by Mr Dwyer, and in actual fact, the opposite occurred by stopping erosion to the alluvial bank. I sat in at the 1 November

2010 meeting with Mr and Mrs Dwyer and DPI investigative officer Deryk Smith to assist with mediation and resolve this issue prior to summons and believe this matter has been handled very poorly."
Roger eventually faced the Court in Bundaberg, was convicted and fined $1,500 – an absolute disgrace. Since then, the state Labor government has been dumped, the LNP were given the reins and Roger has been told the new Government will quash the conviction and his $1,500 would be returned. It now remains to be seen whether or not that was a core promise.
Rob Messenger has a very good explanatory video on his web site, you can see it HERE.
Roger has licked his wounds, got on with it and the camp is now open and welcoming vets who are on the road and who want a nice shady spot to pull in, put the feet up and chat with people who have shared the same experiences - and the disgraceful destruction of river bank remains destructed.