Howard Houliston was in the Gong Ride on the first Sunday in November. The Gong Ride is a bike ride (that's a push-bike) from Sydney down the hill to Wollongong to raise funds for MS (Multiple Sclerosis) - if you can contribute to a good cause (it's not too late) his fundraising link is HERE.
Please help this worthy cause!!
Bob McInnes.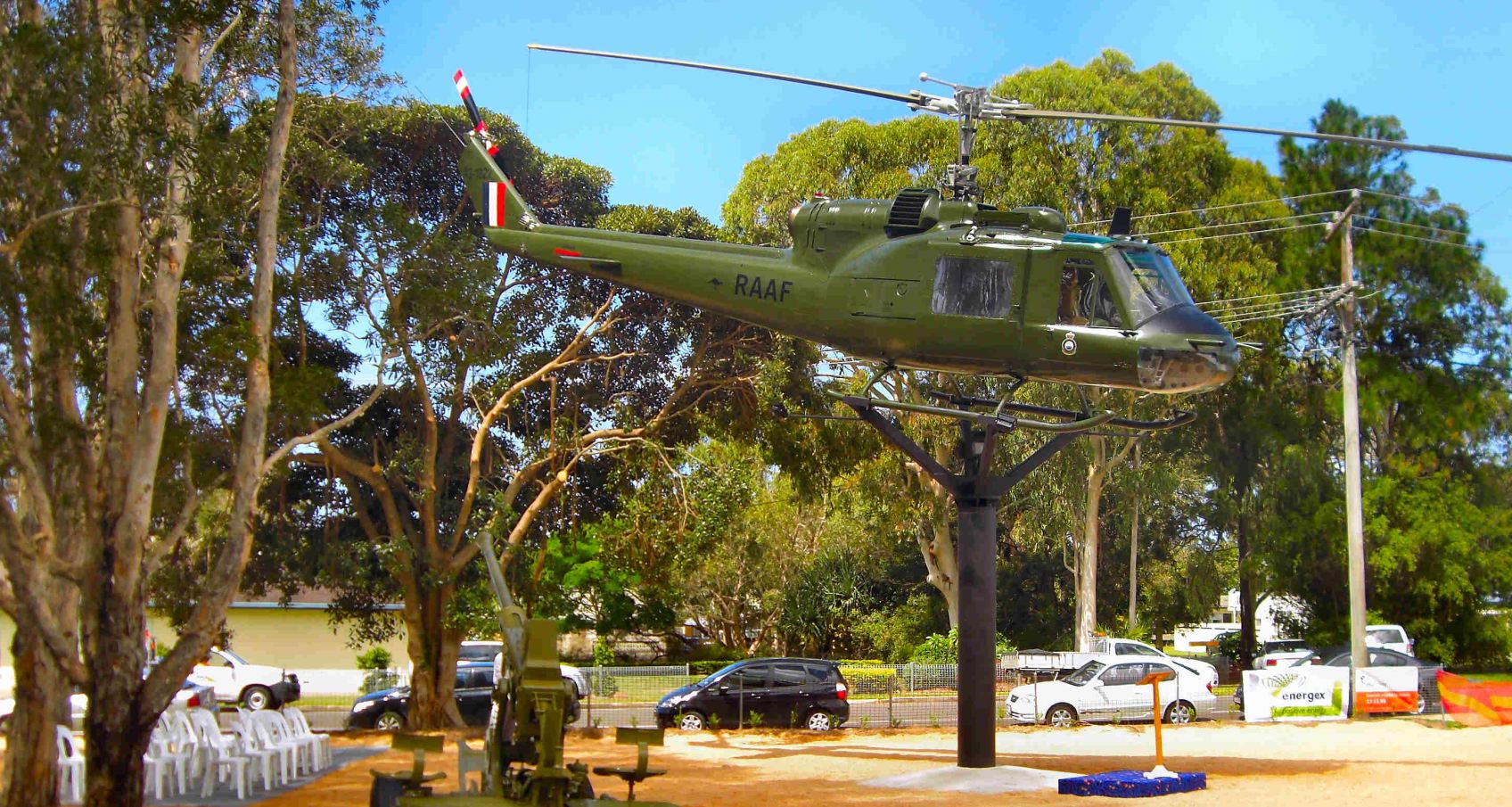 Bon McInnes, the bloke who led the charge to get helicopter A2-1022 stuffed and mounted at the Caloundra RSL recently got in touch. His committee is trying to record the whole event and produce a YouTube clip – but they need a hand.
If you know how to do it and you have a bit of spare time please let us know and we'll put you in touch with Bob.
Retired RAAF Engineer Officers.
A team of ex-Engineer Officers lead by GPCAPT (Retd) Brian Duddington, AM, currently is working to establish a Queensland Chapter of the Retired Engineer Officer Association (REOA), the charter for which will be similar to that of the long-established Melbourne association of the same name.
Please see the REOA website (www.reoa.org.au) for details.
The charter provides a sound basis for the establishment of a "club" that would satisfy the needs of a defined group of people of similar background and professional interest while promoting the ideals of mateship and camaraderie in a relaxed and benign environment.
If you have any interest in joining the team or know someone who may, please contact Brian on M: 0417 625 213 W:3637 3833 or E-Mail: Duddo8@bigpond.com.au."
Defence Family Fun Day
Howie Campbell wrote, he says, "I am a member of the Central Coast Pension and Welfare Officers Network, and in May this year, we formed a committee to organize a "Defence Family Fun Day" which was held on the 28th October, 2012. We are very aware that our younger serving and ex-serving men and women, who have served in The Solomons, Iraq, Afghanistan, Timor and other hot spots around the world, are not travelling too well. There is a high rate of Post Traumatic Stress and suicide. We need to be there for these people. They are young and don't want to be called "veterans" and many, on discharge, are not fitting back into the general community. Our Family Fun Day was designed to attract them as well as their families, as they also suffer because of these problems. We had lots of stalls to show them what is available for them in the community, and also activities for children. We also had a "chill out" tent for mums and or dads.
You can download a flyer HERE.
Howie Campbell
Welfare Officer, Radar Branch, and State Councillor ,
RAAF Association NSW Div.