Thomas Brownstein
Thomas Brownstein got in touch, he said, Howdy, your email address was passed on to me by Howard Campbell of the RAAF Association Radar Branch as you may have some knowledge that could assist us.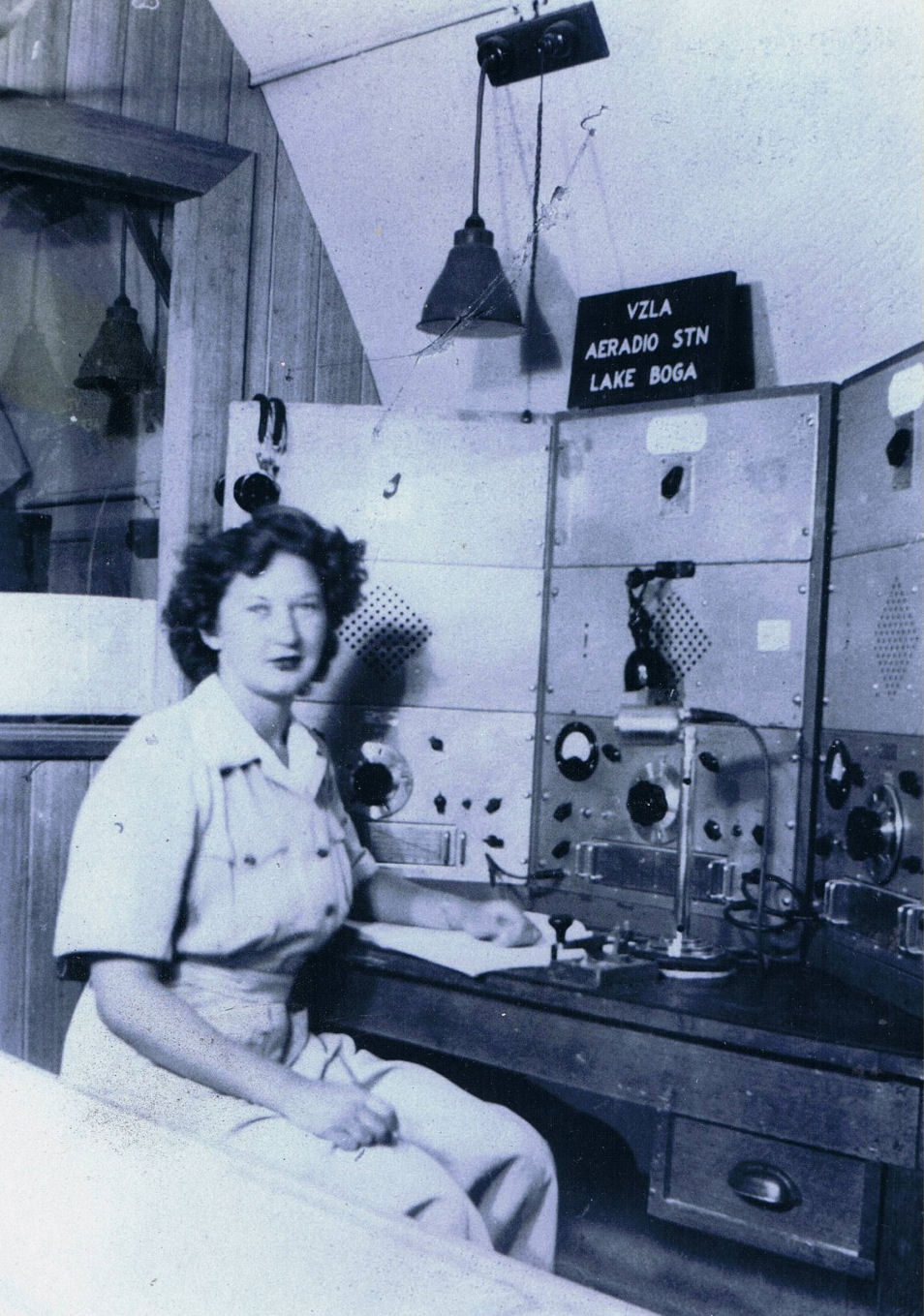 We are a group of Radio Amateurs from Swan Hill in North West Victoria who are setting up a working radio installation in the signals bunker at the site of the former RAAF flying boat repair depot in Lake Boga.
To complete the station we would like to apply for a special call-sign, resembling the original, to use in our on air operation and we would like to find out the original call-sign(s) used by the depot during WW2. We have a photograph (attached) that we believe shows a call-sign but we are not sure if it is a civilian call-sign or an RAAF call. Any information regarding this subject would be much appreciated.
We also need to know what sort of antennas were setup there, really any details about the radio installation, so if appropriate perhaps include that in the request too.
So far we are setting up the bunker and aim to have it operational in a few weeks, this information regarding the original callsigns and antenna setup would certainly help us recreate the bunker ect. and preserve this fast disappearing history.
If anyone can help, please get in touch with us and we'll pass on the info. tb
Andrew Taylor.
Robert Scott got in touch, he said: I would like to contact a member I have seen in the membership list. His name is ANDREW (Andy) TAYLOR. We served at East Sale 1980-85 and as instructors at Radschool 1987-89. Like most people it seems as we get on in life, retracing our youth seems to be the thing to do. To this end as I have bought a house in Sale I have become a member of the RAAF East Sale SGTS mess. There seem to be very few ex RAAF members living in Sale that are of my vintage, like none. The SGTS mess here at RAAF East Sale is much smaller than it used to be, this may be the same across the RAAF now as more maintenance is done by civilian contractors other than serving personnel.
If anyone can help, please get in touch with us and we'll pass on the info to Rob. Tb
KC Albright, Sgt, USAF
Hello to my friends from down under...About 2 years ago, I wrote to you and several others from your group who then forwarded my request to others who had served in Thailand in the 60s. The response was over-whelming. My request was to try and see if I could document the use of agent orange in/on the airbases in Thailand and specifically Ubon, Udorn and Korat. When it was all done, no one could provide any actual documentation. Many of your mates responded several times with new ideas and new leads. But, I was never able to show/prove my agent orange case as required by American Veterans Administration requirements.
About that same period of time, our congress amended the law so that if the veteran could show he/she was on the perimeter of those Thai bases for a lengthy period of time, the veteran should be considered as "boots down in Nam" if the veteran had specific medical issues (interestingly the list is the same as the agent orange medical issues...in my case a heart attack). The law is very specific to "being on the perimeter". Between the diagram you sent me of Ubon and the Australian hooches and a diagram from one of my colleagues, I was able to show my hooch was right on the perimeter. I had my TDY orders that put me there for 120 days in "68" and "69". My colleague had a picture of a mattress from the hooch with an Australian's name and rank. I appealed the first decision and was awarded a 10% disability.....the money is very small but it gave me access to all VA hospitals for the rest of my life. The hospital access is significant.
So THANK YOU to all of you who took up my cause. No I never was able to prove the agent orange was there but our congress doesn't just to change rules just to make people feel good. Someone knows more than they are telling the public and specifically veterans. I don't think any of this helps you with your quarrel with your government but I wanted you know you helped out this American GI. Would you please share my sincere "THANK YOU" to your members for helping me out.
Cheers!
Howie Campbell
Howie Campbell wrote, he said Howdy, Sad to see a couple of people that I knew, on the Vale List. Sally Nutting and Dave Cooke had their wedding reception in my married quarter at RAAF Darwin in the 1960's. Like all young RAAF people, there was very little money around so it was the pleasure of my first wife Jenny (deceased) and myself to organize that event. I also new Derek Ward as a young Techo. He was the only single living in officer at No1 Control & Reporting Unit RAAF Brookvale in 1959. I started No 7 Aircraft Plotters course on that unit in 1959.
Kindest regards. Howie Campbell Welfare Officer Radar Branch. RAAF Assoc. Div.NSW.
Chairman of Central Coast (NSW) Pension & Welfare Officer Network.