Additional Corona Virus support payment.
In additional to the $250 payment made to approx. 5 million eligible Australians on the 30th November, the Government will make a similar payment on or about the 1st March 2021. The payments are to assist with essential living expenses during this uncertain time.
All engine sounds are magnified over the ocean.
Apply now for Community Grants.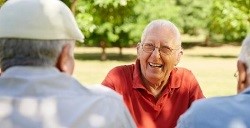 DVA is committed to putting veterans and their families first. One of the ways they are doing this is by delivering funding to local community organisations through grants.
Currently, there are two opportunities for ex-service organisations (ESOs) and community organisations that work with ESOs, to apply for funding to provide support and services to veterans. These are:
Veteran and Community Grants (V&CG)
Supporting Younger Veterans grants (SYV grants)
Applications for:
V&CG close on 29 January 2021

SYV grants close on 5 February 2021.
For more information or to submit an application, visit Community Grants Hub, call 1800 020 283 or email support@communitygrants.gov.au.