Click HERE to see the video of the service.
Dick Granger.

Col Coyne says: it is with the greatest regret I advise former 37SQN C-130E FE Dick Granger passed away on Saturday the 17th October at 0100hrs. Prior to Hercs, Dick was a loady on the Caribou. He became unwell on the Thursday evening and was admitted to hospital on the Friday (16 Oct). The committee and members for the No. 37 Squadron (RAAF) Association extend our sincere condolences to Dicky's wife, Lesley.
Dick's funeral was held on the 23rd October in Green Point, NSW. Rest in peace, our 'Boiler Attendant', you will be remembered cobber."
Ken Wilkins.
Noel Hadfield advises the passing of Ken Wilkins (WGCDR Ret'd) who died on Sunday 25th October. He had been cared for in the acute care Cabrini Hospital in Malvern, Vic. Ken was CO RAAF Frognall 1977 78, 79, and therefore known to 20 through 24 Courses.
Terry Houston.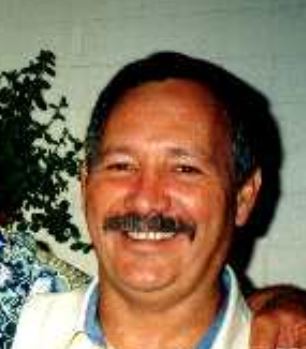 Brent (Spook) Villiers advises the sad news that Terry Houston passed away on Saturday 31st October, having finally succumbed to prostate and the other secondary cancers. Terry had fought a long, hard and good fight for 21 years and through it all maintained his great sense of humour.
He started with 12 RMT on 22 May 1967 and graduated in August 1968 as a Radtech Air. He spent many years on the F-111 before being posted to Radschool as an instructor. He was commissioned in the mid 80's and won a HQSC posting raffle for successfully completing the knife and fork course. A return posting to Radschool saw him as the OIC Trade Apprentices. A great and true mate, he will be sadly missed by many.
Jason Page.
Jason's wife Anne advises that on the 20th November, 2020, as she and Jason were preparing to leave Calvary Hospital after sinus surgery, Jason collapsed and despite the best efforts of the ICU staff he was unable to be revived. Anne says she lost her best friend, her husband of almost 40 years and father of their 5 children whom he loved and was proud of. He as also Pop to their 4 precious grandchildren who had him wrapped around their fingers. He welcomed our sons in law as sons and loved them as his own.
He loved Jesus with a passion and even in the 25 hours in hospital had a Huge impact on many people. We look forward to the time we will be together again praising our saviour and God. Please pray for the family as we navigate through these next few weeks.
Barry Gracie.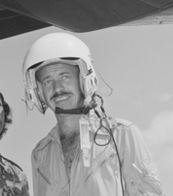 John Griffiths advises the passing of Barry Gracie. Barry was an LAC Airframe Fitter when he served with RAAF Transport Flight Vietnam from the 20th July, 1964 to the 26th February, 1965. He returned to Vietnam and served with the unit again (now as 35 Sqn) as a Cpl Loady from the 16th April, 1968 to the 19th March, 1969. For his service with 35 Squadron during this time, Corporal Barry Thomas Gracie was honoured by the award of the Distinguished Flying Medal (DFM). This award was promulgated in the Commonwealth of Australia Gazette of 16 October, 1969 and the London Gazette of 24 October.
Barry died peacefully on the 4th December 2020 after which there was a memorial Service at Allen Drew Funeral Home in Castle Hill NSW on the 12th December, which was attended by Parramatta RSL Club where military respects were given on behalf of the RSL.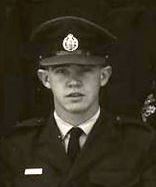 Lee Tate.
Kerry Harrington, with great sadness, advises the passing of a fellow communicator and friend Lee Tate. Lee passed away in Perth on the 22nd December 2020 after a short illness. Lee served as a Telegraphist in Darwin and Penrith, he was later posted to 3TU, Pearce WA where he converted to SIGSOP. A private funeral was held for Lee at Simplicity Funerals, 138 Third Ave, Kelmscott on Monday 4th Jan