Funeral benefit equality on hold.
A 2019 recommendation that the funeral benefit for earlier veterans such as those from the Vietnam War be increased to align with that for more recent veterans is still to be considered by the Federal Government "in a Budget context". (See HERE)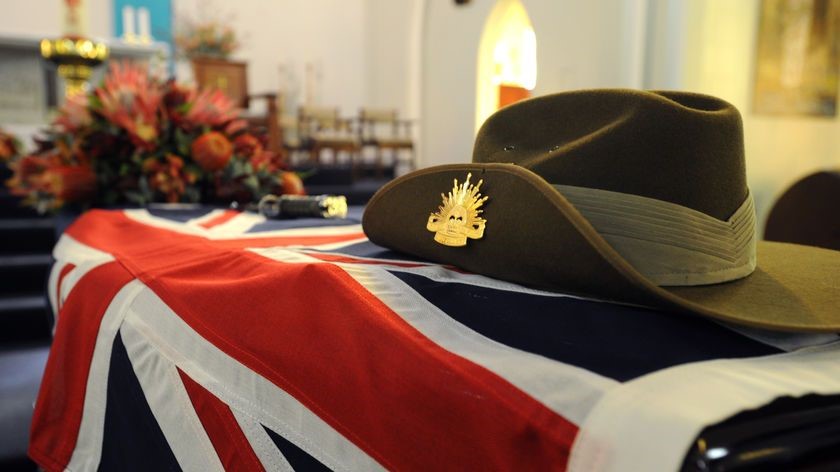 This is the crux of a response from Minister for Veterans' Affairs Mr Darren Chester to a post-budget inquiry from Ricochet to Member for Fairfax Mr Ted O'Brien.
As Mr Chester wrote: "Under the Veterans' Entitlement Act 1986 (VEA), a payment of $2000 is available for a large group of eligible veterans and, in some limited circumstances, their dependents ... "The Productivity Commission in its 2019 report, A Better Way to Support Veterans, at Recommendation 14.10, (below) identified the inadequacy of the VEA funeral payment when compared with funeral payments offered under different legislation."
RECOMMENDATION 14.10 HARMONISE THE FUNERAL ALLOWANCE

The Australian Government should amend the Veterans' Entitlements Act 1986 (VEA) to align its funeral allowance with the Military Rehabilitation and Compensation Act 2004 funeral expenses benefit for veterans who:

were receiving the special rate of disability pension

were receiving the extreme disablement adjustment pension

were receiving an allowance for being a multiple amputee

were a former prisoner of war

died of service-related causes.

Other groups eligible for the VEA funeral allowance should remain on the existing

benefit.
The latter is a reference to veterans covered under rehabilitation acts which came in for later veterans (generally post-Vietnam except for some other service), for whom "a reimbursement amount of up to $12,491.46 is available but with much stricter eligibility criteria," Mr Chester wrote, "and, therefore, a more limited group of eligible veterans. This amount is intended to cover the cost of a funeral."
The recommendation suggests "aligning the funeral payment under the VEA with the MRCA funeral payment, albeit for a limited group of veterans". Mr Chester responds that the recommendation is being considered by the Government, but "any change to legislative provisions such as this will need to be considered by Government in a Budget context".
If you wish, you can read the report HERE