Entrance to Point Cook.
In the late 1970's. I was the Admin and Law Instructor, (I point out I am not a Lawyer,) but had shown an interest in Air Force Law. In fact, while on course at Officer Training School, the Commanding Officer, Wing Commander Norm Ashworth excused me from the course for a week to investigate the injuries suffered by two OTS students, injured in a car accident on the Laverton-Point Cook road.
One of my supernumerary positions after graduating from OTS, the secondary task where I spent most of my time, was as OIC Base Police, and likewise with my pseudo–Air Force Law post, I was not a trained policeman, although I worked with the Service Police as an Interpreter in Phan Rang and Vung Tau.
My apparent interest in Air Force Law also saw me attend every Court Martial held at Point Cook, either as the Officer Assisting the Prosecuting Officer or Officer Assisting the Defence Officer, but not at the same Court Martial! At 1 FTS, my other task was to prepare the weekly (Ground) program. Over the years, local businessmen were invited to present a lecture to the Cadets and Midshipman students on their specialty profession.
One such lecture was shared between two visitors from the financial planning industry so that students would be able to make informed decisions about disposal of their higher rate of pay upon graduation at RAAF Base Pearce.
One gentleman regularly 'got my goat' which was in the days before white boards, he would use wet chalk to write his name and that of his company on the black board. As the students entered the classroom, a blank black board would slowly reveal his message as he began his lecture. He never knew how difficult it was for me to erase dried formerly wet chalk from the surface of the blackboard.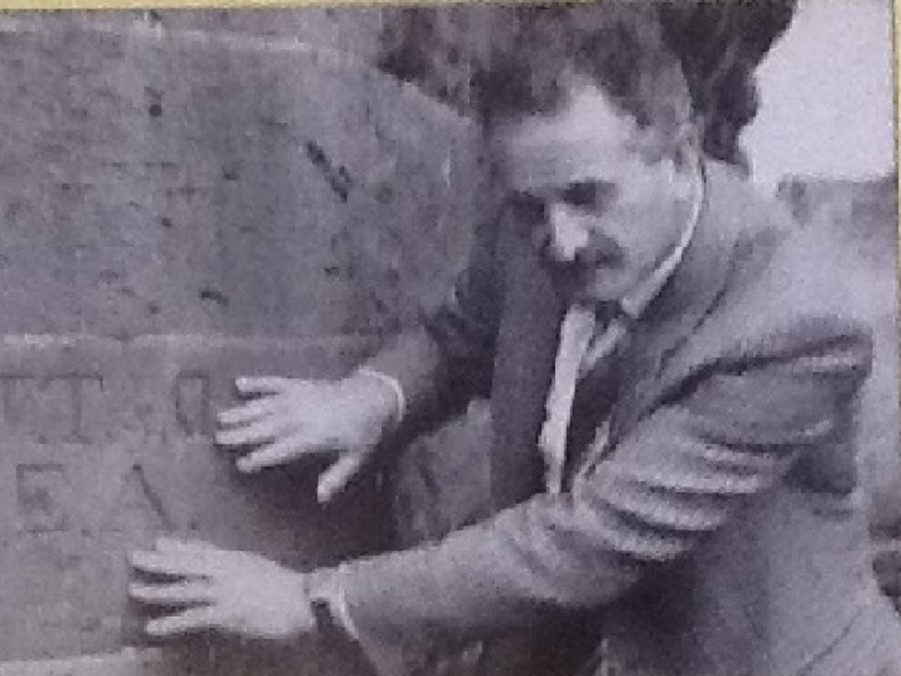 But the other gentleman lecturing on that topic shared many interests with me. We were both long distance runners although we never ran together. We were also both budding authors. And we became friends, while I was at 1 FTS, while I remained in the RAAF, and after my move to civilian life.
Rino Baggio
I speak of Rino Baggio, still a resident of Werribee where he lives with his wife, Helen. In my retirement from the RAAF, every time I visited Melbourne, Rino and I would slowly rock on his bench seat swing in his back yard, and as our wives said, 'solving the problems of the world'! Or we would meet in the many Italian Restaurants in Lygon Street, Carlton.
Aside from the problems of the world, we discussed our athletic pursuits and interesting runs we had enjoyed. We spoke on the normally taboo topic of religion between folks from either end of the denominational spectrum, for his cousin, a Cardinal in Rome had twice been selected for the ballot for Pope.
Rino had run for a seat in the Upper House in Victoria. He needed supporters to hand out his how- to- vote cards on polling day. I volunteered my services, rounding up a group of 'believers in his cause', (Rino ran on Family Values' issues) We manned a polling booth in the back streets of Maribyrnong, handing out his 'how-to-vote' cards. That night, I was Rino's nominated Scrutineer inside the then closed polling booth for the count. It was my first foray into politics.
While scrutineering, an Italian gentleman who had been handing out cards all day for Rino's opposition, said to me, "Rino a good bloke. He for family. I vote for him." I thought, 'Why hand cards for Rino's opposition if that is how you feel?' Deciding that silence on that occasion was the better part of valour, I buttoned my lip!
In 1979, Rino published his book, 'The Shoe in my Cheese'. It is mainly a biography of his father's family who migrated from Padua in Italy before World War Two. The title came from an Italian story that as his father emigrated as a single young man, he worked and saved every penny to buy his farm at Little River. He ate very frugally all year but at Christmas, he allowed himself a little extra, a 'shoe in his cheese'.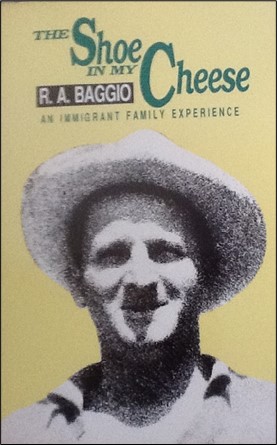 While researching the material for his book, he visited the family home region of Padua as well as cousin, Cardinal Baggio in Rome.
I cannot recall Rino ever calling me 'Arthur' after our initial introduction rather, he always referred to me affectionately as 'Arturo'. Even in our recent verbal and written contact, Rino still calls me 'Arturo'.
We all know what a great job Trevor has done over the years putting this revered magazine together. When Jeff Pedrina signed off on 'Pedro's Patter', Trevor offered me Page 12 that Jeff had written for years, I have come to appreciate Trevor's sense of humour. Having told you Rino's pet name for me, I half expect to see Page 12 renamed 'Arturo's Articles'.
One Christmas Day, we were the guests at the Baggio home in Werribee. He told of his parents' tradition of drinking up to five small nips of Grappa every morning before going out into their vegetable farm on cold winter mornings. As it was time to leave the wonderful day we had enjoyed, Rino offered me just one small glass of Grappa. My wife had to drive home, and rumour has it that I could not even locate our Volvo sedan. I have never sipped Grappa since.
One sad footnote is that Rino's son, Marco, and our son, Ash, who were also friends and travelled to Chanel College, Geelong, by bus each school day, have sadly passed on. In remembrance of Marco, Rino went to Marco's wife's home, south of Shanghai, every year for eleven years to teach English as a Second Language.
I heard Rino had passed away in 2000, I investigated online, a saw a grave in Werribee for Rino Baggio whose family came from Padua in Italy. What a wonderful surprise it was recently when I received a phone call from Rino, who explained that it was his cousin who is buried in Werribee cemetery. His cousin and Rino were both named after their great uncle.
Perhaps some of our readers who passed through the 'School of Knowledgeable' portals at 1 FTS will remember visiting lecturer, Rino.
Although Rino was not a uniformed member of the RAAF, I certainly believe that he is eminently qualified to meet the criteria of this segment because Rino not only became a close friend respected member of the Point Cook / Werribee region, but was among those who influenced me during my RAAF career. Thank you Rino for being a great friend, and for not writing on my blackboard with wet chalk!