Ron "R2" Raymond.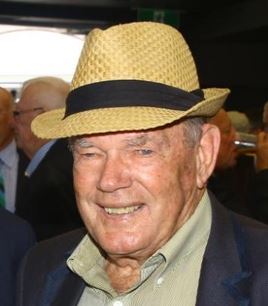 Sadly, Ron passed away on Tuesday the 27th April, aged 87, after a long period of ill health.
Don Pollock says; Ron Raymond died peacefully at his home in Palmerston North, NZ, early Tuesday morning. He was being given medication when he closed his eyes and went. He had fought several cancers for 15 years. The last year he had slowly succumbed to dementia.
Ron will be remembered for many exploits in the RAAF including his time as a flight instructor at 1 BFTS, Point Cook. A flight instructor at 38SQN on DC3's was followed as a captain of a Caribou on the second ferry over the North Atlantic (where he spotted several icebergs). Later on in Vietnam he set a high standard for the junior pilots by demonstrating how to airbrake a Caribou on a flapless approach by raising the nose to such a high angle that he achieved better braking by scraping the ramp, which was in the down position. Later he served in PNG and after discharging went back to PNG to fly with Air Niugini. After New Guinea, he became the Chief Pilot for Ansett in New Zealand.
On retirement from Ansett New Zealand, Ron joined Massey University where he spent many happy years lecturing on flight operations. He was an avid aviator with many thousands of hours in many different types in a multitude of operational environments.
A private service was held for Ron by his family on Saturday 1st May. You can read Ron's story HERE.
Jim Lamprecht.
Dick Horder advises that ex RAAF W/O Jim Lamprecht, who was from Proserpine, Qld, passed away sometime during the week 23-27th of March. He was 83 years old. Jim had been a volunteer at Meals on Wheels in Ipswich in Jun 2112 when I started there. I believe Jim was a Rad Tech (G). When discharged, I believe he worked for TELSTRA. He was living in a retirement village in Tivoli. There was no public funeral as far as I am aware. Jim had served in Butterworth, Ubon (Jun1965 – Jul1965) and Vietnam (Apr1967 – Apr1968),.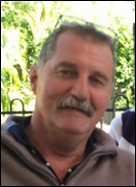 Graham Leslie "Spanner" Tanner.
Wazza Urquhart contacted us recently with some extremely sad news. It is with great sadness that I inform you of the passing of my great mate Graham Leslie (Spanner) Tanner on the 14th April 2021, at 1100 WA time. Spanner had turned 66 in January and had shown no signs of illness of late. His lovely wife Leanne informed me of Spanners' passing and she suspects he may have had a heart attack. Spanner had suffered a heart attack around 10 to 12 years ago which caused some heart damage. Spanner will be sadly missed by his wife Leanne, children Tim and Melissa and their respective partners, and especially his much loved grandchildren.
Spanner" had contacted Friends of the Mirage back in March 2018. At the time he advised that he was preparing to do some "Travelling Australia" and was going to get to a Reunion one day – in December 2018 he advised that he wouldn't be able to make the reunion in 2019 due to work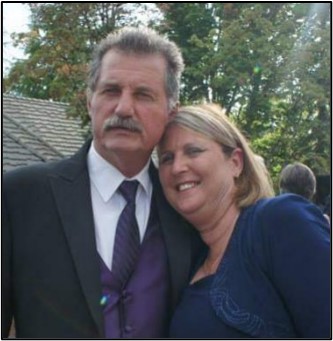 commitments. He went on to say, "However, I am retiring just after (the 2019 Reunion) to do a caravanning lap, so please keep me on the list for 2020. I will sort my touring out to coincide with the following reunion." Well, COVID-19 went on to destroy that wish and, unfortunately, he never got to attend one of our FOTM Reunions.
Spanner served as a Corporal "Basher" at 75SQN circa April 1978 to April 1980 where he also played for the Mighty Boatie Tigers – he was a very talented "Basher", the Best of Co-Workers and a Great Mate to so many.
Mervyn "Darkie" Clark MBE.
"Bones" Einam advises the passing of another Mirage legend, ex WOE "Darkie" Clark, who passed away on Sunday night, 18th April, 2021, one month short of his 95th birthday. What can you say about "Darkie" ?? There's a hell of a lot of us around who had worked for him at different stages of our careers – some of us came under his protective umbrella a number of times and are much the better for it. He genuinely loved his family, "his people", his mates and the RAAF – he would fight "tooth and nail" for his people should the need arise. Although he worked in various other areas of the RAAF during his vast career, he lived and breathed Mirage – but he did have an unhealthy love for the Dakota as well. He was probably one of the most respected fellows one could come across in the RAAF – very well-liked and highly respected by Groundies, Blunties and Knucks alike (and talking Groundies, that was ALL trades…..ALL Trades).
Not many people ever ran afoul of "Darkie" – amusingly though (to Flight Line crews at least) there were many moments over the years where a hapless fighter pilot was allocated the last jet on the line at Butterworth – amazingly at the same time, you could "bet London to a brick" that all the flight-line bicycles were undergoing repairs on punctured tyres and the flight-line Clarktors were off the tarmac and down the road getting refuelled. What misfortune.
Rule No. 1 – Never ever, under any circumstances, "piss off" the WOE. Rule No. 2 – see Rule No. 1.
Unfortunately, more so to his advancing years than COVID-19 etc, "Darkie" never got to attend one of our FOTM Reunions. We are so much poorer for that. He was a very talented and knowledgeable Fitter back in the day, the Best of Bosses and a Great Mate to so many.
To "Darkie" – a considerate and gentle man, a great friend and mentor to many and now an absent mate. Vale "Darkie" Clark