Privacy Policy | Editorial Policy | Profit Policy | Join the Association | List of Members | Contact us | Index | Links
Back Go to page: 1 2 3 4 5 6 7 8 9 10 11 12 13 14 15 16 17 18 19 20 Forward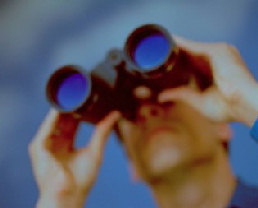 Where are they now?
Contents.
Chris Freeman AM
I was on number 9 Radmech/tech in1967. I worked on Tacan and ATC and a few other things at Laverton and Amberley. I was commissioned in supply branch but left in 1972. I lost all my service records/photos in the 1974 Brisbane flood.
I wondered if anyone would have anything from my course?
If you can help, let us know and we'll pass on the info to Chris. - tb
Neil Sievwright
We heard from David Porte, he said, "Hello, this is a long shot but in one of the photos on this website, you feature a group of young cadets from 1985. In that photo is a young man by the name of Neil Sievwright. I went to school with Neil at Banksia Rd Public school in Greenacre NSW and we were good friends. I moved away as a kid and never saw him again and often wondered what happened to him.. is there any chance you have the ability to reach out to him on my behalf. Thank you."
If you can help here, please let us know and we'll pass on the info to David.
"Curly" Ware.
Curly got in touch, he said: I was on 8 ground Radio Tech Course, switched to No 42 Telegs course, served about 2 years as a Teleg at Werribee, Frognall and Canberra Base Sqn, then on No 14 Sigs Course, graduated 1960 as Sgt, Plt Off 1963, left the RAAF as Flt Lt Oic Operative Sqn from Radschooll in 1968 aged 30 to join DCA as Air Traffic Controller - after three retirements from there, my final being Aug 2016 at 78 yrs of age.
Always happy to hear from anyone who I served with.
If you want to get in touch with Phil, let us know and we'll pass your details on.
Clive Bentley
Bob May is trying to get in touch with Clive Bentley, Clive was a WO Radtech at Willytown in the early 90s, if you can help, let us know and we'll pass on the information.
East Sale's U2s
Kev Carroll, ASM, got in touch, he says: A relly of mine is seeking any info/pics on the U2 deployment at East sale, mid sixties. I can't help as I left ESale in the late 50's. Would you kindly put the word out.
The aircraft in the pics below is the high altitude version of the B57, known as the RB57F, a licence built version of the Canberra. It was built in the US by the Glen L Martin company.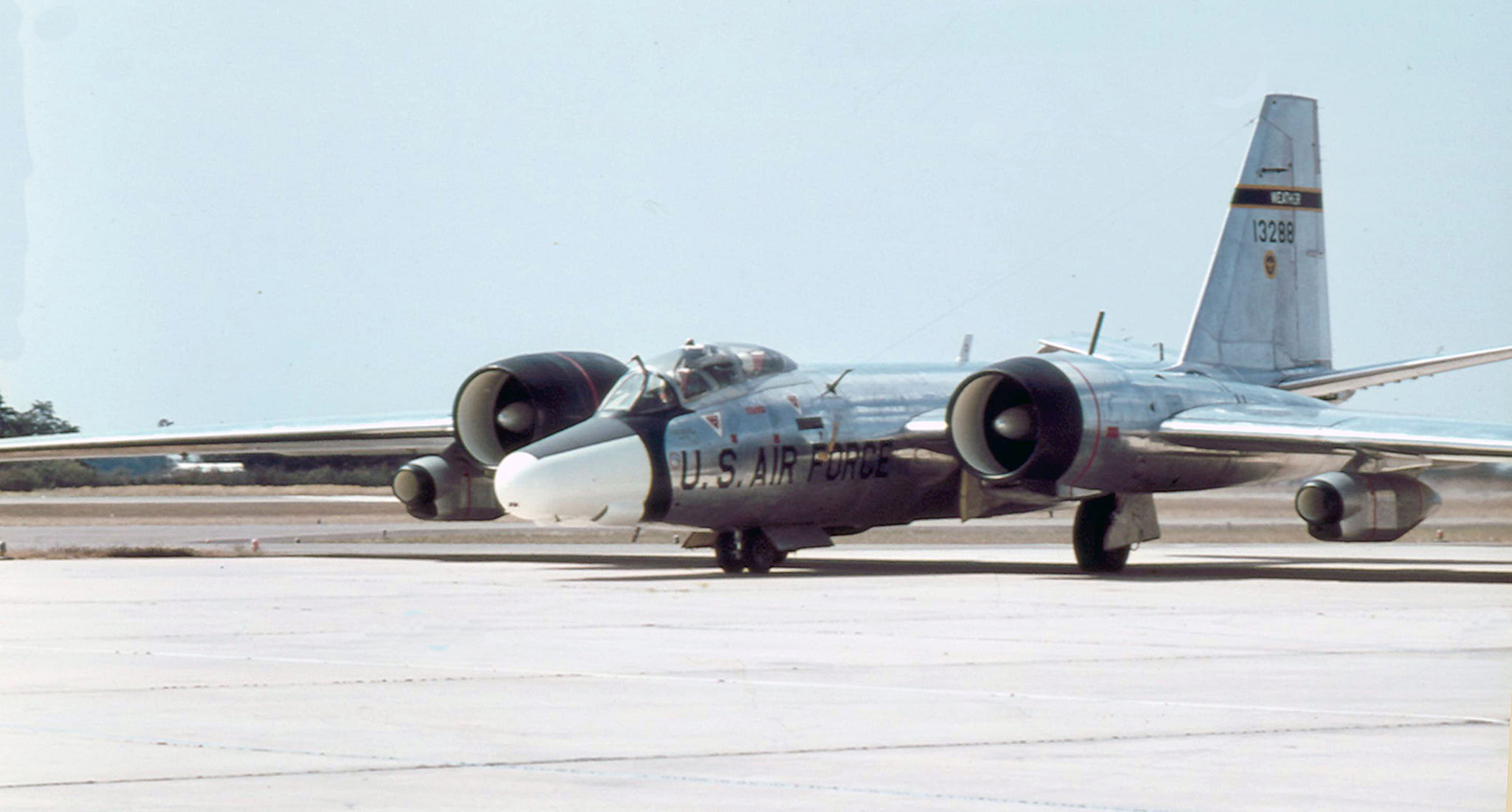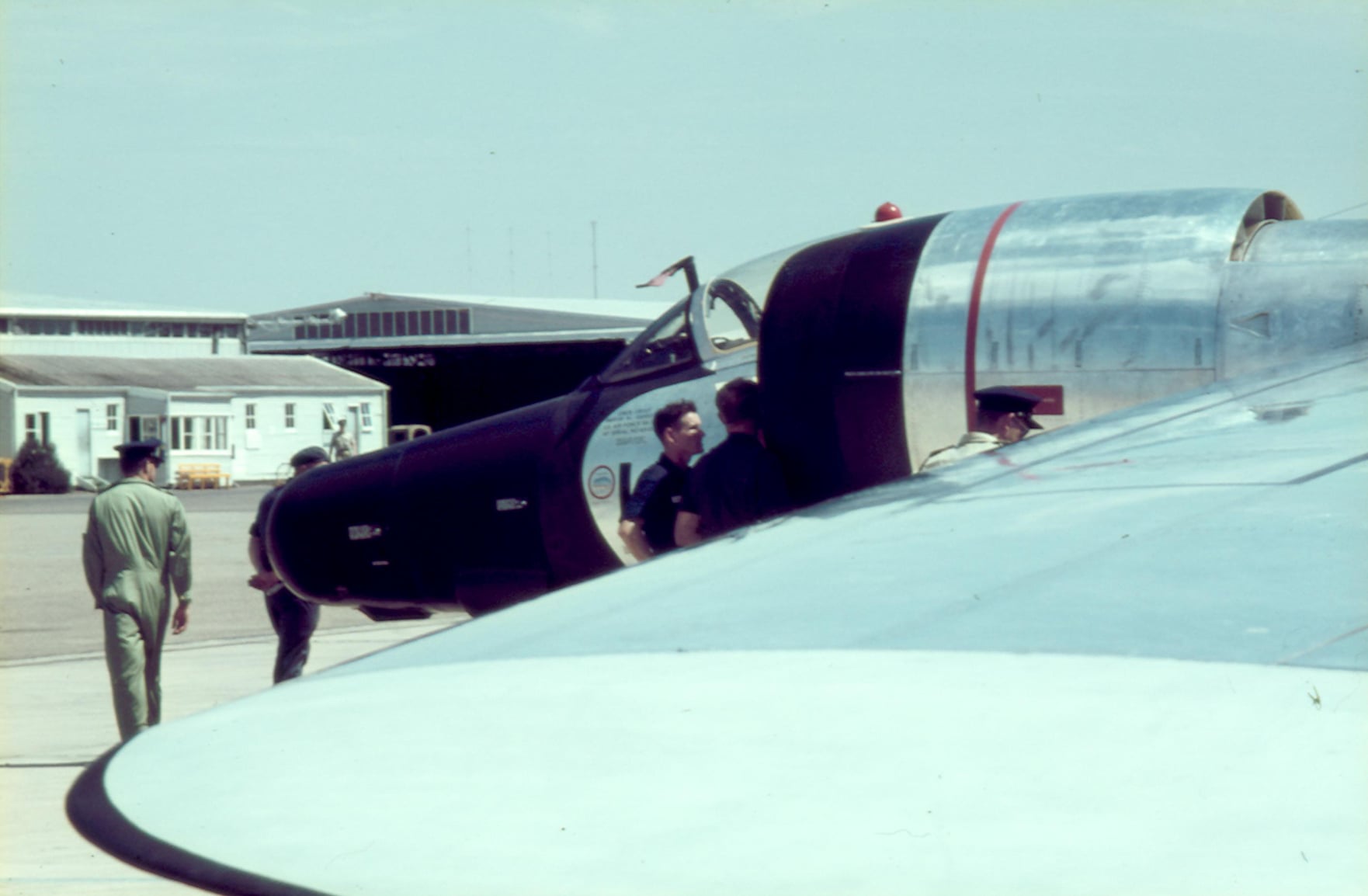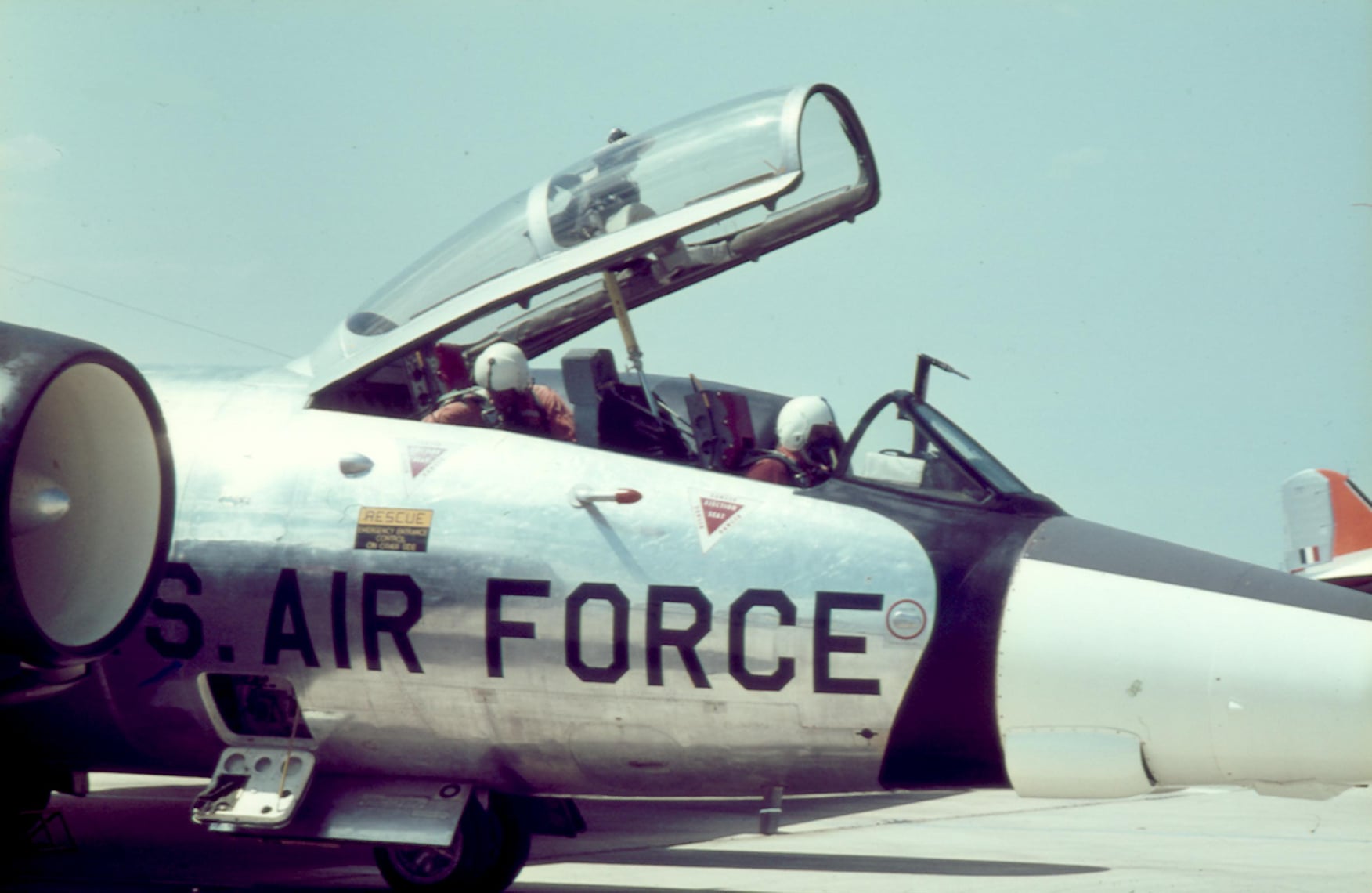 If anyone can help, let us know and we'll pass on the info to Kev. tb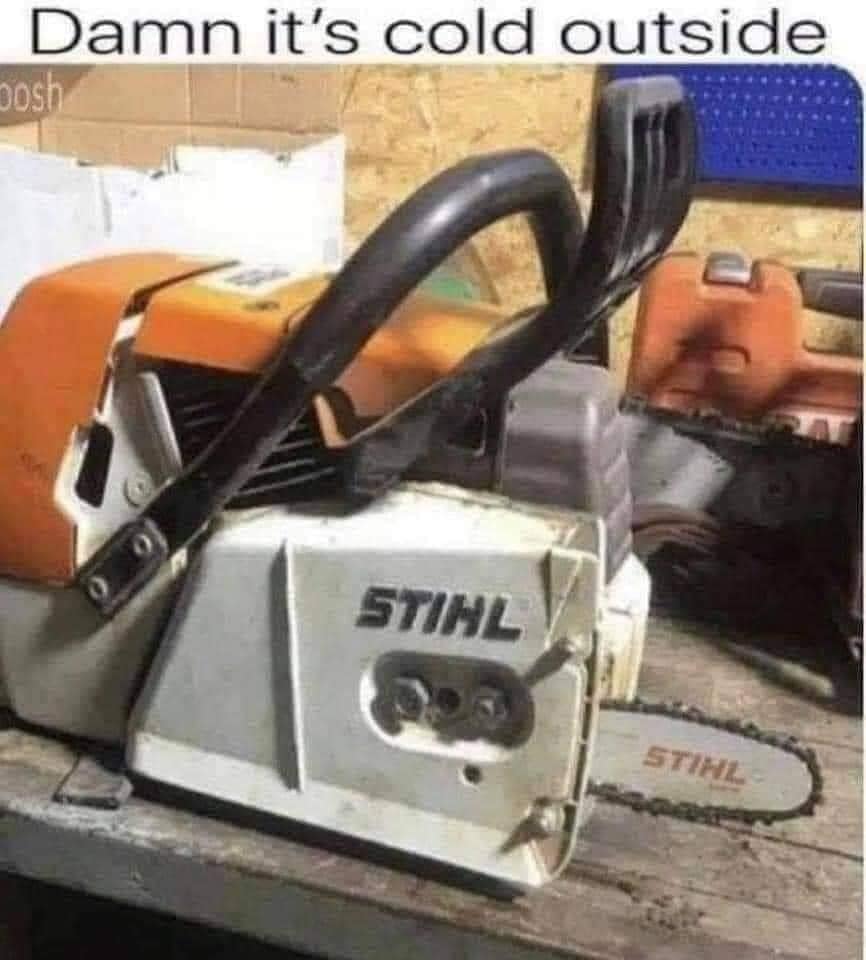 35 Sqn, Townsville. 1982.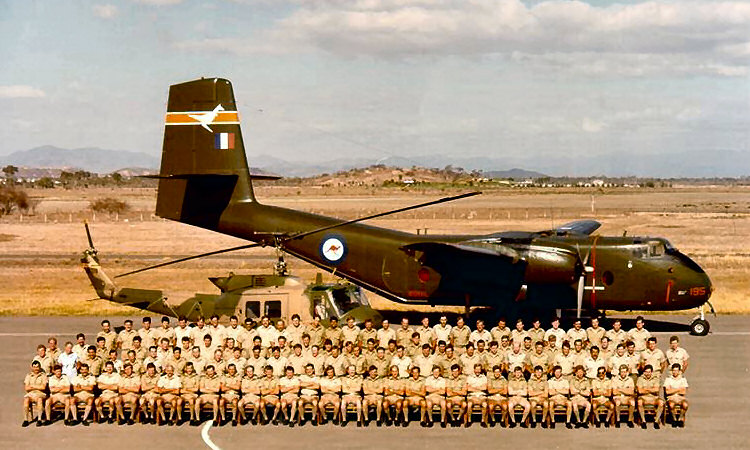 35 Sqn unit photo, taken at Townsville in 1982.
In 1976, after returning from Vietnam, 35 Squadron was relocated north to Townsville, where it operated in support of Army units based in Northern Australia. In early 1977 the squadron's role was expanded when it was equipped with four UH-1 Iroquois helicopters as well as its Caribous, making it the only RAAF squadron to ever be simultaneously equipped with rotary and fixed-wing aircraft. These aircraft were employed in a multitude of roles including support to the local community in the form of flood relief, medevac and search and rescue operations. 35 Squadron's role was further expanded in November 1986 when it was issued with gunship variants of the UH-1, which it received when 9 Squadron converted to flying the Sikorsky UH-60 Black Hawk.
In November 1989, 35 Squadron reverted to a purely fixed-wing role when responsibility for flying the Iroquois helicopters was transferred to the Australian Army. Operating eight Caribous, the squadron continued to provide tactical transport to Army units based in Northern Australia until 2000, when it was reduced to "paper only" status and its aircraft transferred to No. 38 Squadron.
Depot Doggies.
The three blokes below were at 2AD in 1966 – all 3 were Elecos.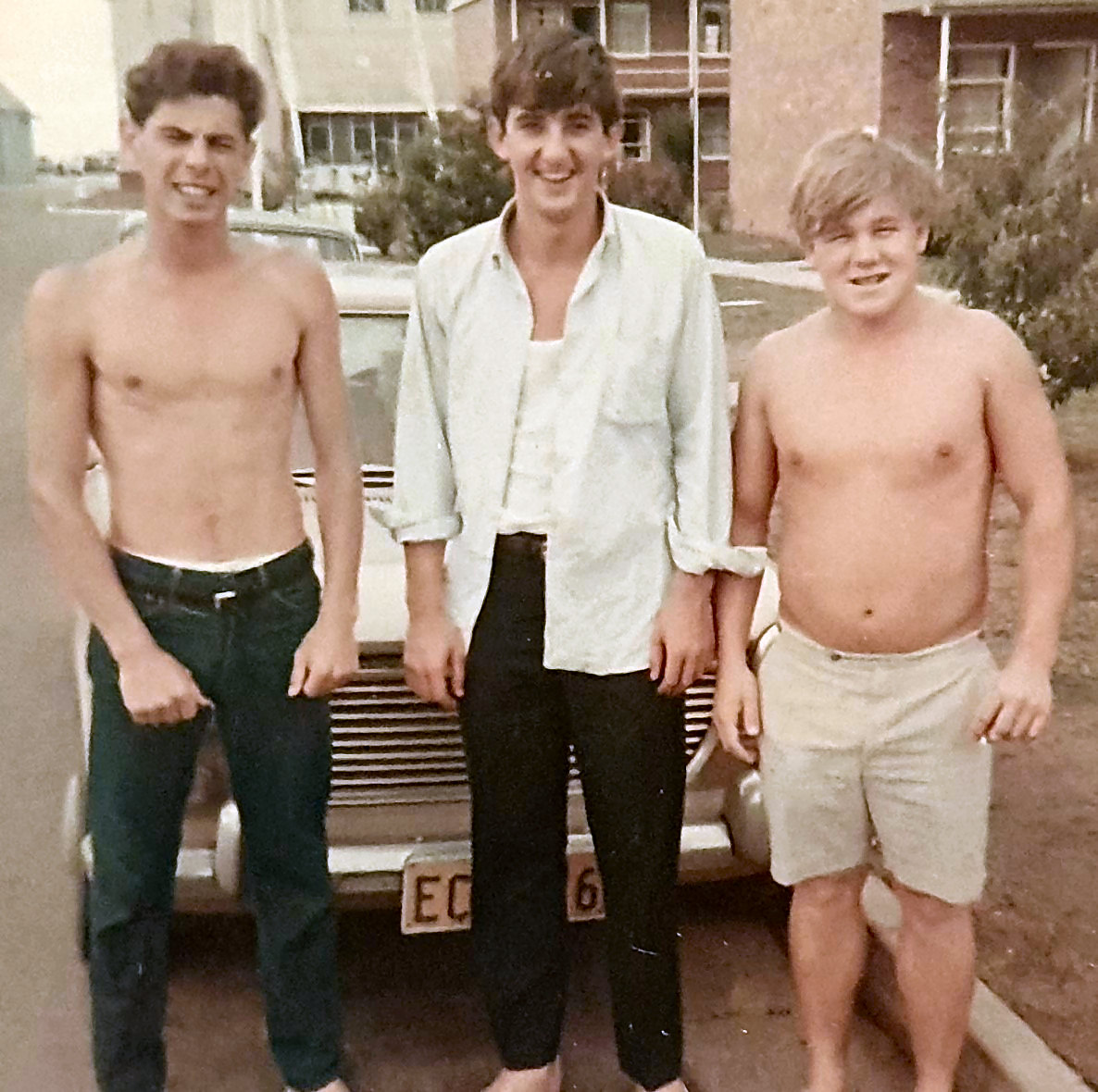 Kev Trimmer, John Boyne, Ray Zieba.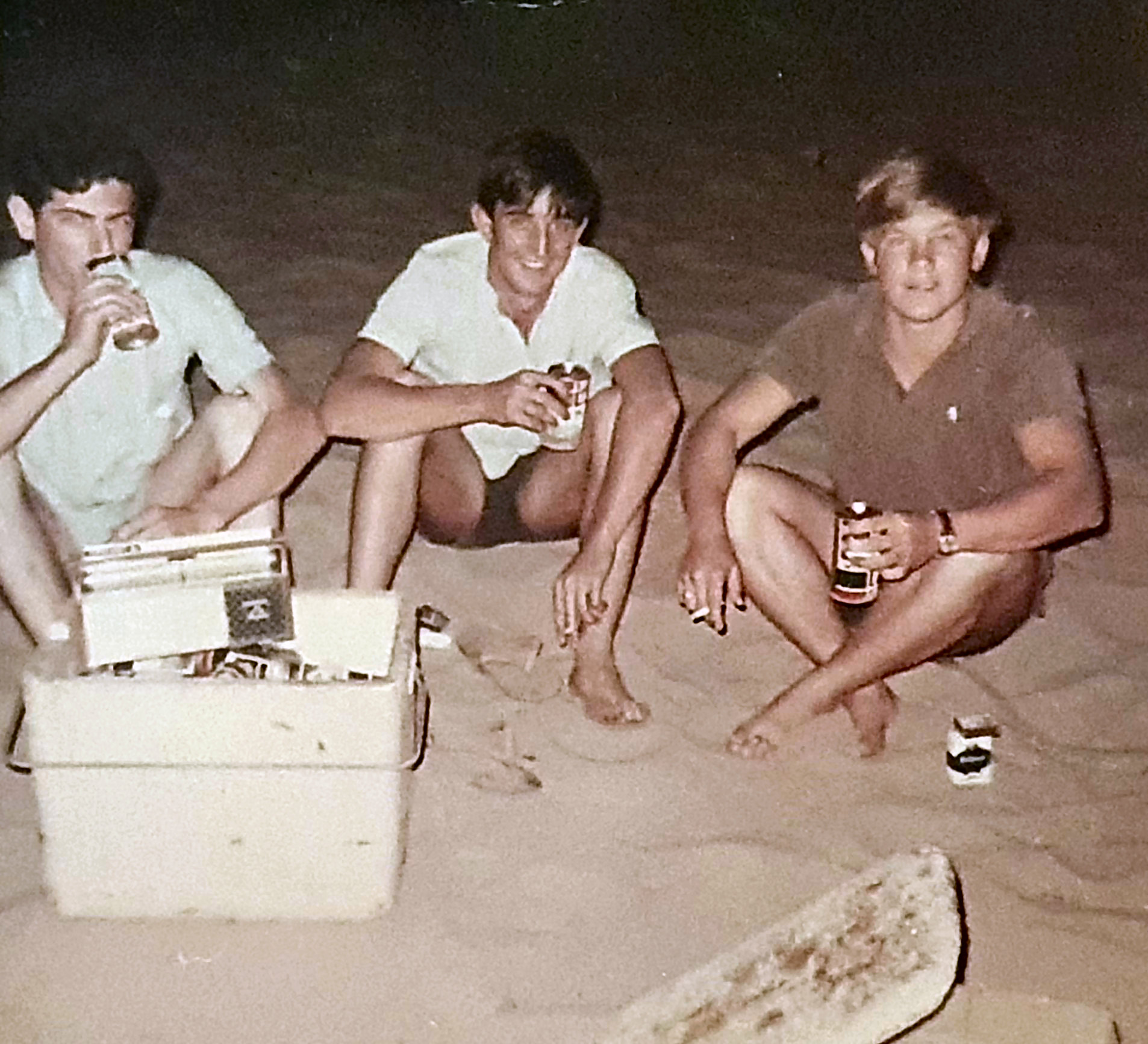 After a hard day in the Pentad hangar, the obvious thing to do was fill the esky with cold Flags, grab the tranny and head for the sand at the Richmond River – with of course the obligatory pack of Rothmans.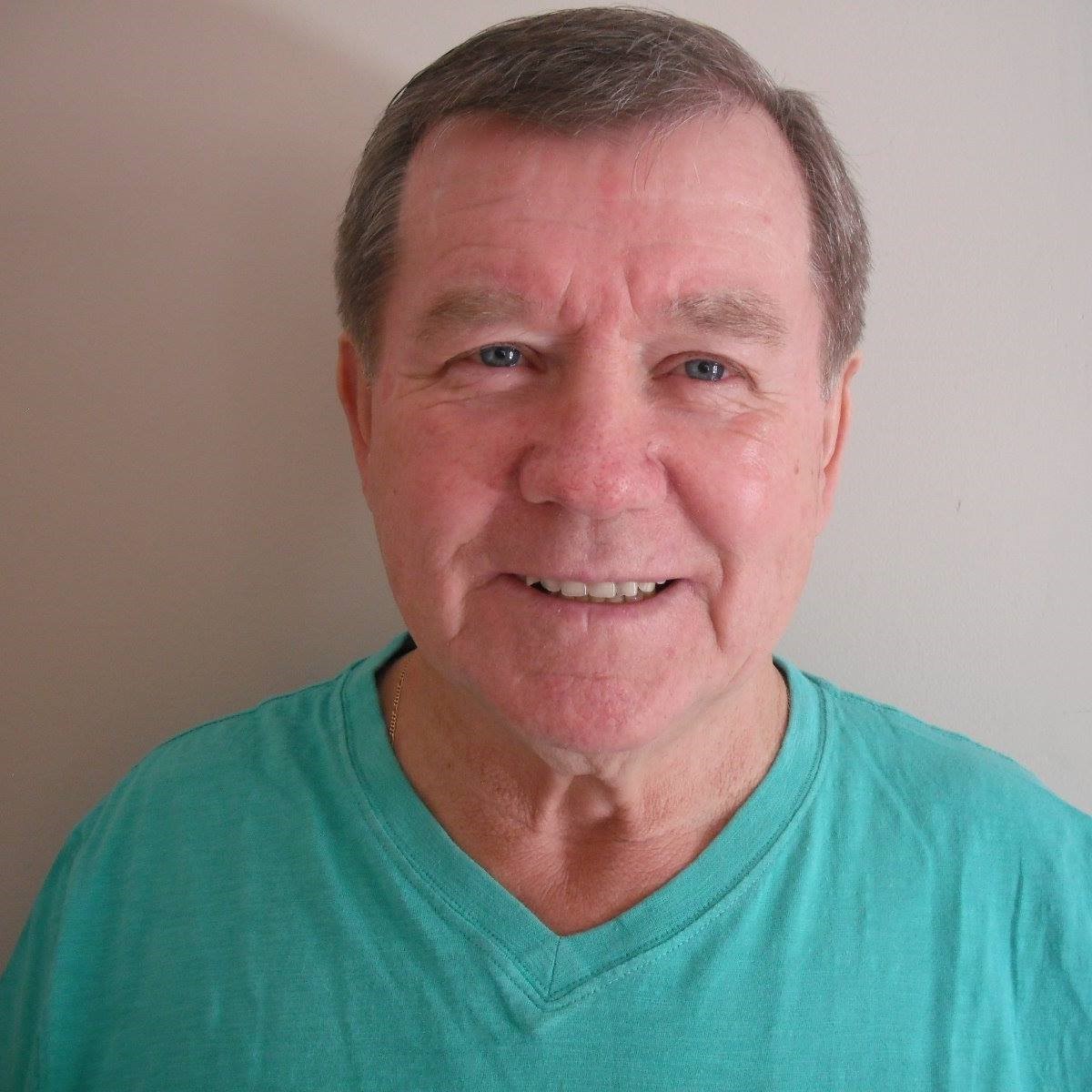 Ray Zieba - today!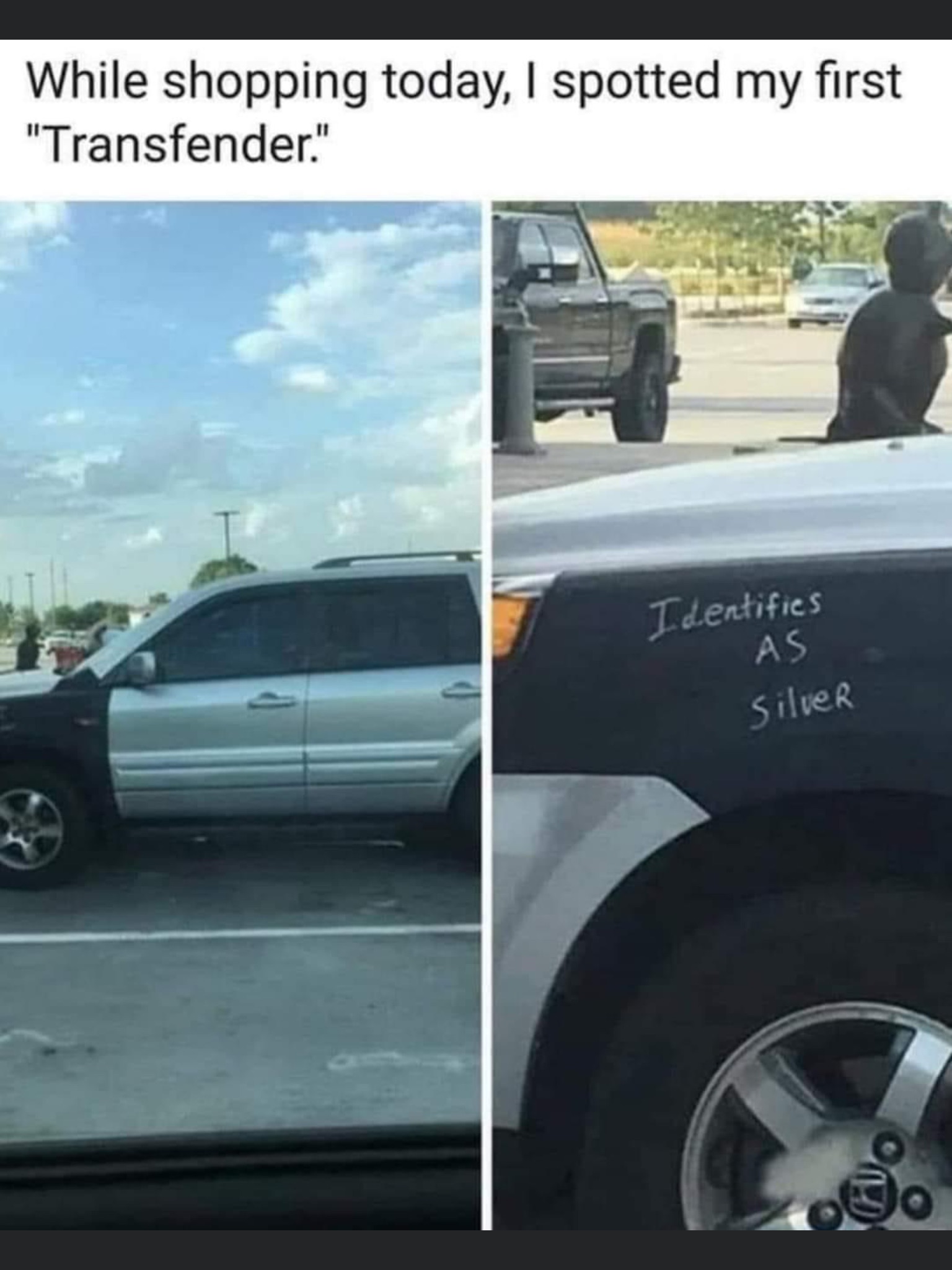 41 Elec Fitters Course. August 1967.
Ray's forgotten a few names, can you help?
Back row L-R: Cecil Willey, don't know, Daryl Kable, Ed Witty, John Van Den Broek, Robert Carey, Steve Vidakovic.
Middle Row L-R: Ron Quiney, Ray Holmes, Scott Stratford, Bob Norris, Brian Summers, Ron Krebs.
Front Row L-R: Greg Brecknell, don't know, Ken Holms, Ray Zieba, Garney Sempf, Mal Logan, ? Badcock.
9 Sqn Vung Tau. 1969
Sumpies all!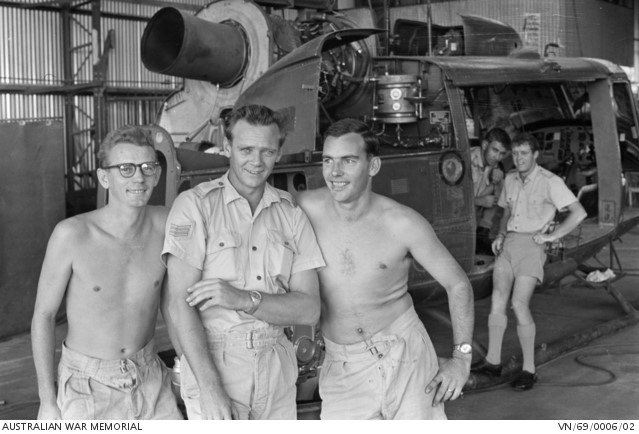 L-R: Fred Mascord, Ken Cantle, Merv Wright.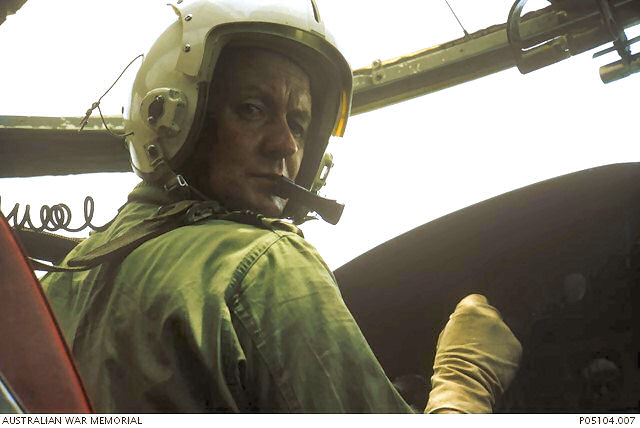 Fred Heuke – pilot with 35 sqn. Fred served in Vung Tau from Oct 1968 to Oct 1969.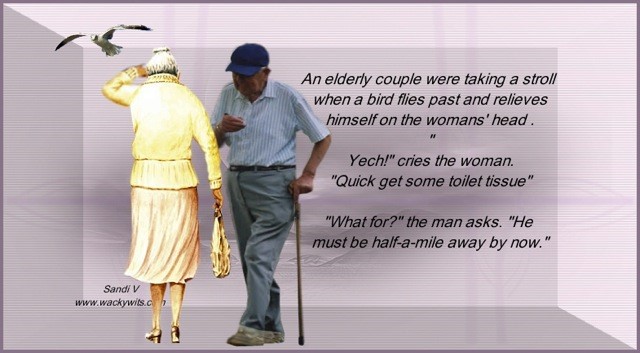 The Winjeel.
In 1948, the RAAF issued a specification for a new training aircraft to replace both the Tiger Moth and Wirraway. The new trainer was to seat three and was to be of simple but robust construction. Economy of operation and ease of maintenance were other requirements and, above all, it was to have safe handling characteristics.
The CAC answer to meet this specification was the CA-22, for which the Aboriginal word for "young eagle" was selected, Winjeel.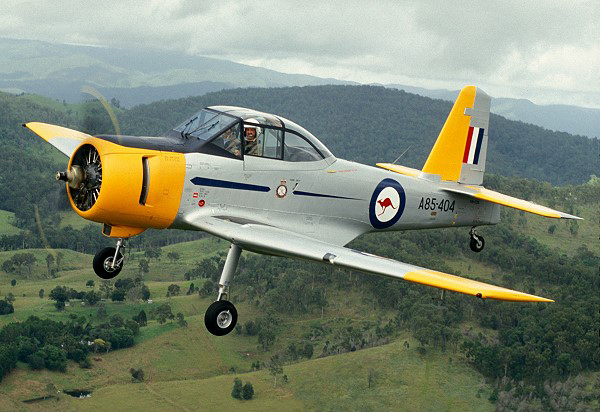 1/89 Systech Course.
Sorry, no first names.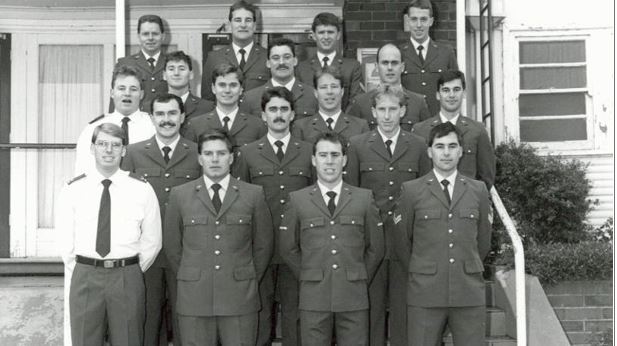 Back Row L-R: PA Burge, S Edwards, HS Lyness, WP Coghlan.
Fourth Row L-R: AI Marshall, GJ Fuller, G Harding.
Third Row L-R: BJ Cronk, DL Smith, JR Messemaker, CA Calea.
Second Row L-R: ME Ridley, MJ Smith, AG Grimmer.
Front Row L-R: GJ Rawlinson, NA Kemp, NT Leonard, EP Riordan.
1/90 Systech Course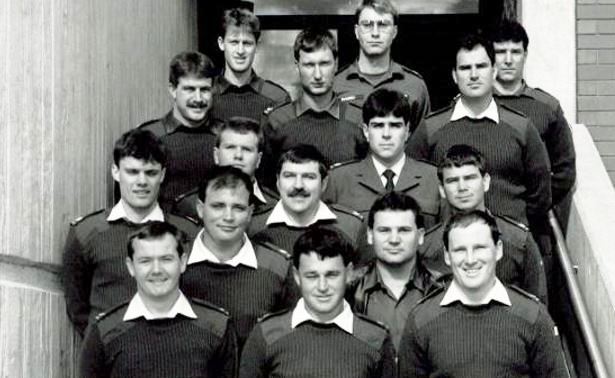 Back Row L-R: Brad Norman, Gordon Baird, Eric Riemsdyk.
Fifth Row L-R: Warren Downing, Craig Ratcliffe, Steve McDonald.
Fourth Row L-R: Rowan Goyns, Robert Bell.
Third Row L-R: Ian Shaw, Bruce Murray, Brett Denton.
Second Row L-R: Col Wilton, Brett Denton.
Front Row L-R: Stuart Donaldson, Mark Smith, Peter Weeding.
Creating honey is a is a laborious process for honey bees, to create 0.45 kg of honey requires the hive to visit approximately 2.6 million flowers
and collectively fly around 80,000 kms.
NBN in the sky.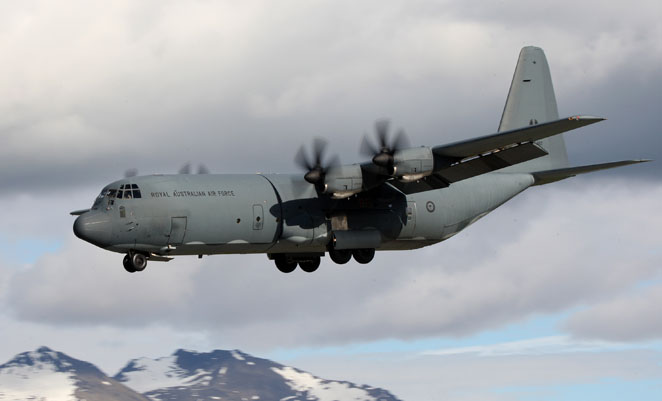 Today, the C-130J not only excels in airlift operations, but is also pivotal in supporting the Australian Army's ground forces through increased situational awareness on the battlefield. This need prompted the Air Lift Systems Program Office to collaborate with industry partner Airbus to design, modify and instal the world's first Ka-Band Satellite Communications system for C-130J.
Ka-Band increases data transfer speeds up to 25mb/sec on-board and has been coined the NBN for the sky. This increased bandwidth provides the C-130J with enhanced command and control capability, increased effectiveness for humanitarian air and disaster relief missions, and further supports Interoperability with coalition forces.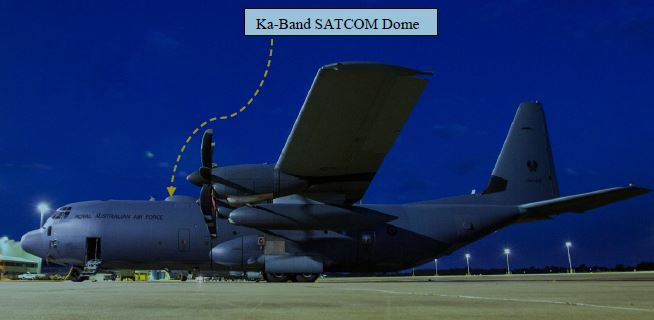 In 2017 the first C-130J was successfully fitted with a Honeywell Ka-Band satellite communications (SATCOM) system antenna and tests were praised by senior officials as a 'game changer' This effort has not only enhanced the capability of the C-130J force, but also demonstrates the importance of partner relationships with industry.

The resultant high-speed internet on Air Force's C-130J Hercules aircraft will provide Defence with increased flexibility when deploying on operations. Commander Air Mobility Group AIRCDRE Bill Kourelakos said the system would provide increased flexibility and awareness for crew and passengers. "This will help bring the Hercules well and truly into the 21st century and allow it to better work within a fifth-generation Air Force. Even after 60 years, a RAAF Hercules is often one of the first aircraft on the scene during a crisis and up-to-date information is critical for our people when they step off the ramp."
The RAAF became the first air force to fit the Ka-Band SATCOM system to the C-130J Hercules when it began trialling its applications in 2017. This particular aircraft, called the "Jericho Demonstrator," has explored its applications during local mission rehearsal exercises and humanitarian airdrop activities in the Pacific. Crews and passengers can undertake complex mission planning en-route to their destination, stream video of their mission back to a headquarters or receive it from another node. There's significant potential for the Hercules to serve as a tactical command and control platform, combining its range and loiter with its ability to airdrop or operate from austere airstrips. Ground Liaison Officer with No. 37 Squadron. Army CAPT Ian Carter. said SATCOM connectivity would be equivalent to having broad band internet for embedded forces. Having half the Hercules fleet fitted with this System provides greater assuredness of capability, boosting technology being available for embarked Defence units.
The RAAF is interested in understanding the interoperability implications this system could have for forces and special operations command units, whether it be used for deploying forces or sustaining them on operations. Initially, from back in 2015, the Air Force's entire fleet of 12 C-130J aircraft was fitted with a slower speed L-Band SATCOM system which provided all Hercules crews with global voice and data communications, but the Ka-band system is far superior.
RAAF Recruiting. 1981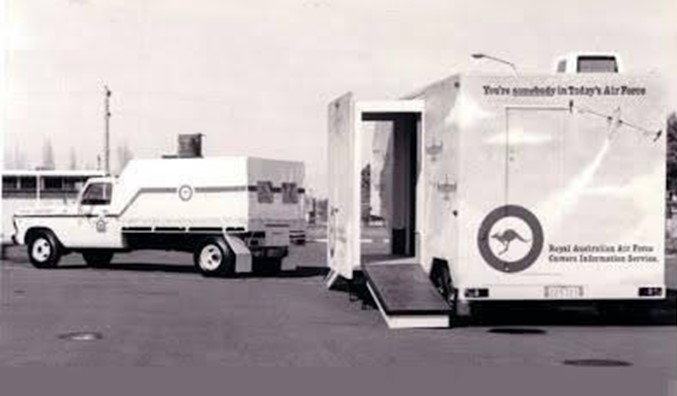 RAAF Recruiting Caravan, pulled by a Ford F350.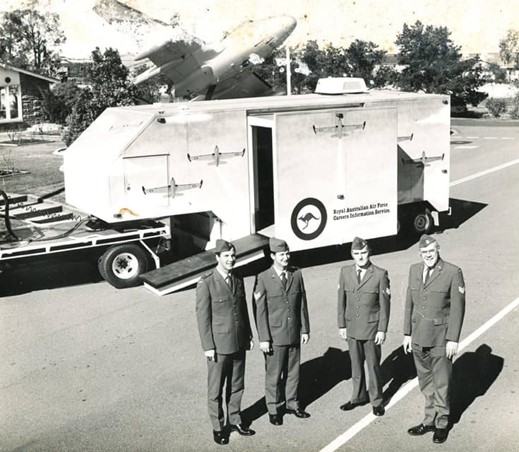 L-R: Joe Hamwood, Graham Peaty, Nicho Nicholson, Bruce Jones.
Back Go to page: 1 2 3 4 5 6 7 8 9 10 11 12 13 14 15 16 17 18 19 20 Forward