Coal fired generator plants worldwide.
There is an email doing the rounds claiming to show the total number of coal fired power plants in major countries in the world to be 3723 and that there are a further 1892 more under construction. It then says: "Australia is planning to shut down its six remaining plants to SAVE the world."
It's garbage.
You'll find the true figures HERE.

Does a VPN really make your online activity private?
VPNs are advertised as the best way, maybe even the only way, to stay private online, but is that really true? If we look beyond the marketing copy, we find a much more messy reality than what is portrayed on the homepages of VPN providers.
What Does a VPN Do?
When you connect to the internet, you access the website you want to visit by going through your Internet Service Provider's (ISP) network. Your ISP knows the domain you're accessing and where you're located, as does the website you're visiting, although it has a rougher idea of your location. This data is stored in log files, which can record data such as your IP address, the time of your connection, and the length of time you were connected for.
This data is worth good money to marketers, and has become a source of income to ISPs and websites. Besides commercial purposes, log files can also be used to track people who use BitTorrent to illegally download files as well as people who use social media to brag about their crimes.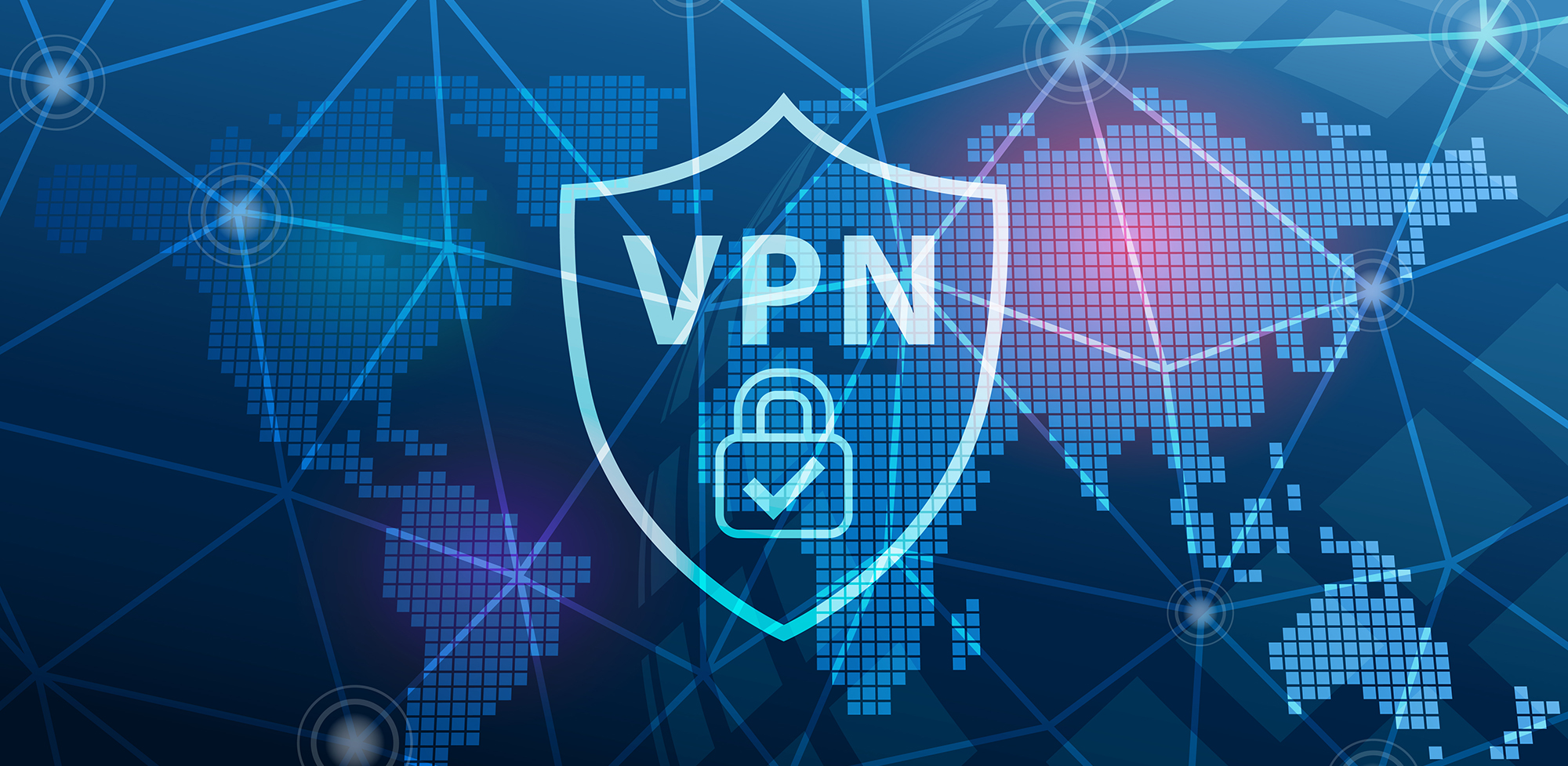 If you're concerned about your privacy, perhaps because you just don't want third parties making money off your data, one of the things you can do is use a virtual private network when you connect to the internet. When you connect to a VPN, the VPN sits in the middle and functions as an encrypted tunnel. Your internet service provider or local network can only see that you're connected to the VPN, not what you're accessing through the VPN. The websites you access will see the VPN's IP address rather than your IP address. By going through this private server, both your ISP and any sites you visit will see its IP address rather than yours.
VPNs and Privacy
According to what many providers promise, VPNs are a silver bullet that will annihilate all your privacy worries with a single stroke. Replacing your IP address with the VPN's, however, solves only one problem, and not even a big one at that. There are still plenty of ways to find out who you are and what you're doing.
Probably the biggest problem VPNs don't solve is that you can still be "seen" thanks to browser cookies which websites use to remember who you are, as well as any social media accounts you're signed in to, and many keep you signed in, like it or not. This means that if you're signed in to Google or Facebook when you're using your browser with a VPN, they can still track you. It'll just look like your physical location has changed.
The only way to fix this is by using Incognito Mode and a VPN together, but we have yet to find the VPN provider that will tell you this.
In fact, finding out anything about how VPNs operate is hard: For whatever reason, they don't like to share details about how their products or businesses work. One thing that's very hard to test, for example, is how secure the connection a VPN provides actually is.
For example, one of the biggest promises they make is that your connection will be encrypted in something called a "secure tunnel." That sounds really cool, until you realize that there's no good way to test whether it works from the outside. Though the AES-256 cipher most tunnels are advertised as being encrypted with is nigh uncrackable, there's no good way to find out whether it really is that encryption key that's being used.
VPNs and Logs
This brings us to another thing that we're asked to take on faith. Namely, how your logs are treated. Many VPNs claim to be "no-logs" or "zero-logs" services, saying that they do not keep records of your activity online, however, this claim takes some stretching of the imagination to believe, as there's always a record of the event when servers connect. The internet literally cannot function without this data being generated. It has to be kept (at least temporarily) so that servers know where to send data back and forth.
We suspect that most of these services destroy logs as soon as they're created, which is fine from a privacy perspective, but doesn't fit well into marketing copy. Many VPNs will admit to logging some types of data, though that usually comes with assurances that they only log unimportant information, like what time the VPN server connected. The log files that could identify users are supposedly not recorded or destroyed, like with a zero-logs service.
Whether you're going with a no-logs service or one that keeps only connection logs, you're taking the VPN provider on faith, as neither claim can be investigated. In the end, you're going to have to trust that VPNs aren't selling your data. Look for a VPN with a good reputation, not one that just promises "no logs". Some VPNs work with third-party auditors in an attempt to prove their security promises.
What is a No-Log VPN, and why is that important for Privacy?
What Are VPNs Good for?
With all of the above information in mind, the question arises whether VPNs are actually good for anything. They are, in fact, very useful tools, they're just not the privacy panacea that they're often said to be. Generally speaking, there are four reasons to use a VPN:
As a privacy tool in a wider strategy: If all you do is turn on a VPN and keep browsing like normal, a VPN won't necessarily give you much privacy. But combined with Incognito Mode, secure email and messaging, plus some other tricks, you'll be much harder to track.

As a way to circumvent regional restrictions: You can unlock any country's Netflix library, for instance, or visit the sites of state broadcasters in other countries.

To stay ahead of copyright enforcers: People who illegally download copyrighted content using software like BitTorrent often use VPNs to disguise their peer-to-peer traffic.

To circumvent censorship: People that live in countries with internet restrictions, China, for example, can use a VPN to get away from their country's internet and onto the "real," unfiltered one.
VPNs are handy tools, but they're not the only way to protect yourself online—nor even the best one. Although VPNs definitely have a use for most people who spend a lot of time on the internet, their use (like with any tool) is a lot more precise than many would have you believe.
If you're looking for a VPN to protect your privacy, you could try ExpressVPN. ExpressVPN is a stable company that has been around for years, and many people have used it for that long. It's not a freeby, you have to pay for it, but if privacy is your thing then ExoressVPN could be the answer.
How do VPN's work?
A VPN, or Virtual Private Network, allows you to create a secure connection to another network over the Internet. VPNs can be used to access region-restricted websites, shield your browsing activity from prying eyes on public Wi-Fi, and more. These days VPNs are really popular, but not for the reasons they were originally created. They originally were just a way to connect business networks together securely over the internet or allow you to access a business network from home.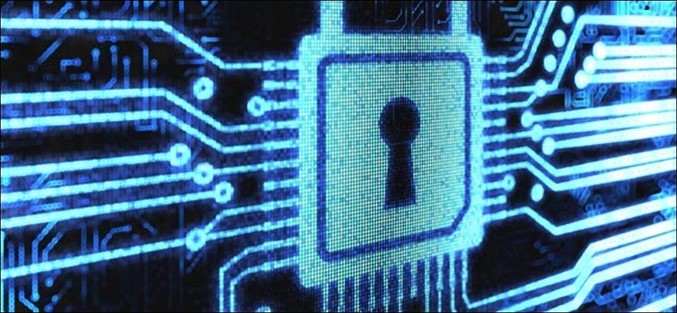 VPNs essentially forward all your network traffic to the network, which is where the benefits, like accessing local network resources remotely and bypassing Internet censorship, all come from. Most operating systems have integrated VPN support.
What Is a VPN and how does it help me?
In very simple terms, a VPN connects your PC, smartphone, or tablet to another computer (called a server) somewhere on the internet and allows you to browse the internet using that computer's internet connection. So, if that server is in a different country, it will appear as if you are coming from that country and you can potentially access things that you couldn't normally.
So how does this help you?
You can use a VPN to:
Bypass geographic restrictions on websites or streaming audio and video.

Watch streaming media like Netflix and Hulu.

Protect yourself from snooping on untrustworthy Wi-Fi hotspots.

Gain at least some anonymity online by hiding your true location.

Protect yourself from being logged while torrenting.
Many people these days are using a VPN for torrenting or bypassing geographic restrictions to watch content in a different country. They are still very useful for protecting yourself while working at a coffee shop, but that's hardly the only use anymore.
How do you get a VPN, and which one should you choose?
Depending on your needs, you can either use a VPN from your workplace, create a VPN server yourself, or sometimes host one out of your house, but realistically the vast majority of people are just looking for something to protect them while torrenting or help them watch some media online that they can't seem to access from their country. The easiest thing to do is simply head to one of these sites, sign up, and download the VPN client for your Windows PC, Mac, Android, iPhone, or iPad. It's as easy as that. You could use ExpressVPN which we mentioned earlier.
How Does a VPN work?
When you connect your computer (or another device, such as a smartphone or tablet) to a VPN, the computer acts as if it's on the same local network as the VPN. All your network traffic is sent over a secure connection to the VPN. Because your computer behaves as if it's on the network, this allows you to securely access local network resources even when you're on the other side of the world. You'll also be able to use the Internet as if you were present at the VPN's location, which has some benefits if you're using public Wi-Fi or want to access geo-blocked websites.
When you browse the web while connected to a VPN, your computer contacts the website through the encrypted VPN connection. The VPN forwards the request for you and forwards the response from the website back through the secure connection. If you're using a USA-based VPN to access Netflix, Netflix will see your connection as coming from within the USA.
Other example uses for VPNs
VPNs are a fairly simple tool, but they can be used to do a wide variety of things:
Access a Business Network while travelling: VPNs are frequently used by business travellers to access their business' network, including all its local network resources, while on the road. The local resources don't have to be exposed directly to the Internet, which increases security.

Access your home network while traveling: You can also set up your own VPN to access your own network while traveling. This will allow you to access a Windows Remote Desktop over the Internet, use local file shares, and play games over the Internet as if you were on the same LAN (local area network).

Hide your browsing activity from your local network and ISP: If you're using a public Wi-Fi connection, your browsing activity on non-HTTPS websites is visible to everyone nearby, if they know how to look. If you want to hide your browsing activity for a bit more privacy, you can connect to a VPN. The local network will only see a single, secure VPN connection. All the other traffic will travel over the VPN connection. While this can be used to bypass connection-monitoring by your Internet service provider, bear in mind that VPN providers may opt to log the traffic on their ends.

Access Geo-Blocked Websites: Whether you're trying to access your Netflix account while traveling out of the country or you wish you could use American media sites like Netflix, Pandora, and Hulu, you'll be able to access these region-restricted services if you connect to a VPN located in that country.

Bypass Internet Censorship: Many Chinese people use VPNs to get around the Great Firewall of China and gain access to the entire Internet. (However, the Great Firewall has apparently started interfering with VPNs recently.)

Downloading Files: Yes, let's be honest, many people use VPN connections to download files via BitTorrent. This can actually be useful even if you're downloading completely legal torrents, if your ISP is throttling BitTorrent and making it extremely slow, you can use BitTorrent on a VPN to get faster speeds. The same is true for other types of traffic your ISP might interfere with (unless they interfere with VPN traffic itself.)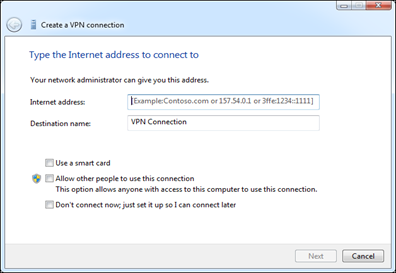 How to set up a VPN in Windows
Connecting to a VPN is fairly simple. In Windows, press the Windows key, type VPN in the window at the bottom left of your screen and click the "Add a VPN Connection" option that will appear at the top of your screen.
(If you use Windows 8, you'll have to click the Settings category after searching.)
Click the big + that appears at the top of your screen then enter the address and login credentials of the VPN service you want to use. You can then connect to and disconnect from VPNs using the network icon in the system tray, the same one where you manage the Wi-Fi networks you're connected to.