Help wanted.
Jules Perrin wrote: "In your very diverse readership there are thousands of years of experience in life experience, projects, computers, materials and other maters technical. As the age of your readership increases, we all strike living issues. I don't mean things like programming the micro wave or using a computer but issues such as mobility, using knife and fork or something just as simple.
Your readership may be able to address and/or resolve issues to provide a better quality of living. There are organisations such as Technical Aid for the Disabled, but not all life's issues are related to someone with a direct disability.
In essence, technology to aid a better quality of life.
Not sure if I have explained myself well.
I am trying to work on a simpler self-feeding device for a disabled child (not my child). Your readership may have ideas in this field. I am sure there are many other examples the readers are confronted with every day. Just a thought.
If you can help, get in touch with Jules on 0457 585 974
Canberra silhouette.
Graham Henry wrote, 'I had a call from Geoff Bucknell, former FSGT Instrument Fitter who was with 2 SQN at Amberley after the Sqn returned from Vietnam. Geoff is seeking information about the origins of a 4 foot long side-on silhouette image of a Canberra made of masonite, that was brought back to Qld from Vietnam.
Geoff agreed to have the picture/image mounted in 2 SQN Instrument Section at Amberley, as it was obviously important to the boys who had returned from that conflict. He does not have a photo of the item.
Unfortunately, it was not appreciated by his superior officer (wanker), who directed that it be removed. Geoff was reluctant to bin it and secured its custody at home hoping to preserve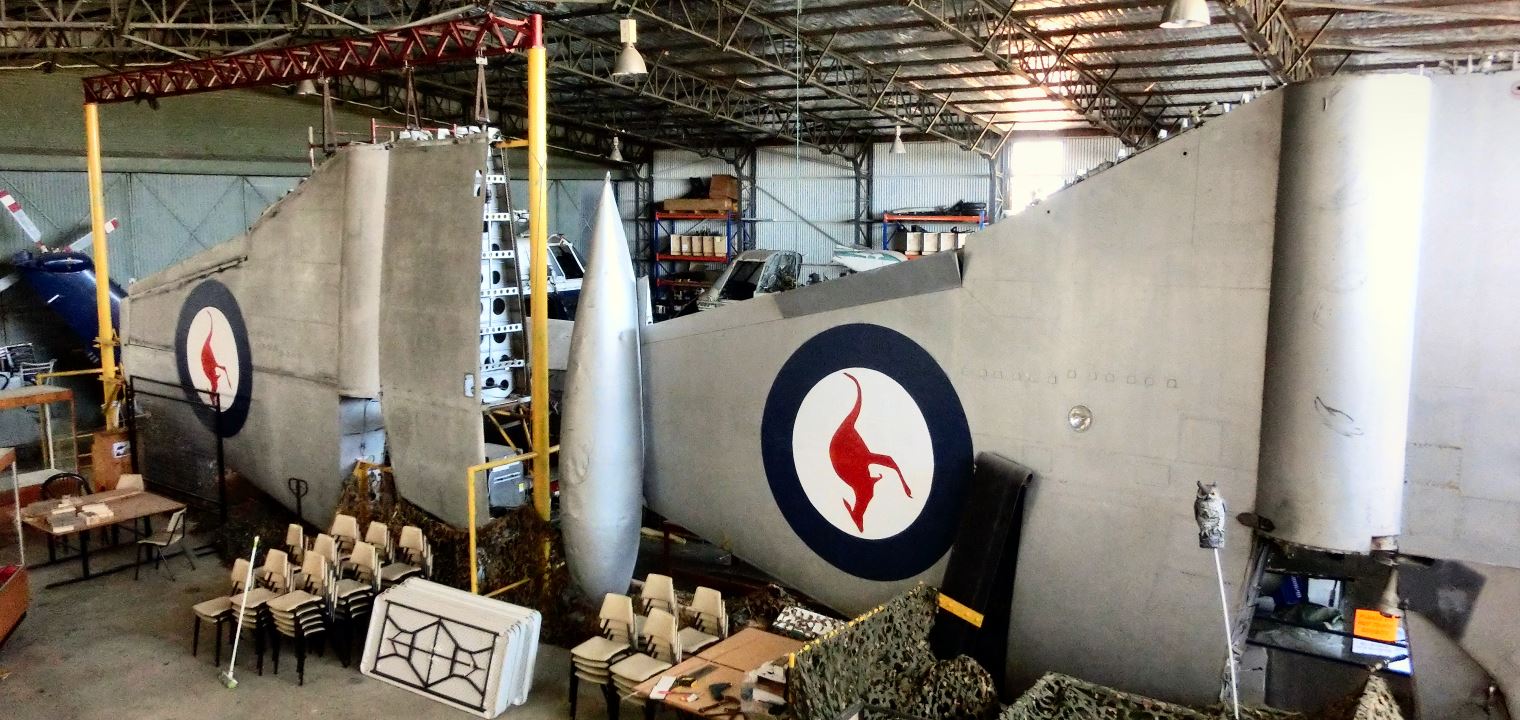 it for posterity.
Geoff has since donated it to the Vietnam Vets National Museum at Phillip Island to add to the history of the conflict and he hopes that we can locate the history of this item, who made it, where was it mounted within 2 SQN in Vietnam, who was involved in getting it back to Aust and any other associated details.
The Museum will welcome this information to add to the memorabilia held there and adding to the pride the Vietnam Vets feel when reliving their experiences with the Squadron when visiting the National Museum.
If you are aware of this bit of history, please get back to me so that I can pass it on to Geoff".
Graham Henry
2 Squadron (RAAF) Assoc Inc
Email: geehen@optusnet.com.au
Ph: 03 9570 2186