If you are using an Apple powered machine you:
· Open Network Utility (located inside Applications > Utilities).
· Click Ping.
· Fill out the "Enter the network that you want to ping" field.
· Click Ping.
In either case, if the site is available, Ping will do 4 tests and then show you the minimum and maximum time each test took and will also show you an average. On some computers (particularly those running Linux), the standard ping program does not stop running after four request attempts but instead runs until the user ends it. That is useful for those wanting to monitor the status of a network connection over longer periods of time. In Microsoft Windows, type "ping -t" instead of "ping" at the command line to launch the program in this continuously running mode (and use the Control-C to stop it). The TTL figure (Time-to-Live) is a value in an Internet Protocol (IP) packet that tells a network router whether or not the packet has been in the network too long and should be discarded. (Not worth worrying yourself about).
A good broadband Internet connection (wired or wireless) typically results in ping test time of less than 100 ms, often less than 30 ms. A satellite Internet connection is normally quite a bit slower. Interestingly, for a connection to be called "Broadband" it should really have a download speed of 15 megabits/second, although in a digitally backward country like Australia we often prefer to ignore this.
In late 1996 and early 1997, a flaw in the implementation of networking in some operating systems became well-known and popularized by hackers as a way to crash computers remotely over the Internet. The "Ping of Death" attack was relatively easy to carry out and very dangerous due to its high probability of success. The "Ping of Death" attack involved sending IP packets of a size greater than 65,535 bytes to the target computer. IP packets of this size are illegal, but applications can be built that are capable of creating them. Carefully programmed operating systems could detect and safely handle illegal IP packets, but some failed to do this. Operating system vendors quickly devised patches to avoid the "Ping of Death" and it is no longer a threat on today's computer networks. Still, many Web sites have kept the convention of blocking ping messages at their firewalls to avoid similar denial of service attacks.
The download speed, in the speed test above, is an indication on how fast you can pull data from the server to you. Most connections are designed to download much faster than they upload, since the majority of online activity, like loading web pages or streaming videos, consists of downloads. Download speed is measured in megabits per second (Mbps).
The upload speed is how fast you send data from you to others. Uploading is necessary for sending big files via email, or in using video-chat to talk to someone else online (since you have to send your video feed to them). Upload speed is also measured in megabits per second
Here are the recommended connection speeds for many popular Internet activities. If you are doing multiple things at once online or sharing a connection with multiple computers, then these recommended speeds may not be enough. All speeds are provided in megabits per second (Mbps).
Skype
For voice calls: 0.1 Mbps download / 0.1 Mbps upload
For video calls: 0.5 Mbps download / 0.5 Mbps upload
For HD video calls: 1.5 Mbps download / 1.5 Mbps upload
An important note: these connection speed requirements include downloading and uploading at the same time. Since Speedtest.net tests download and upload separately for accuracy, your results will need to be higher than the numbers provided above. For example, your upload speed may be 10 Mbps in the Speedtest.net result, but may go down to 5 Mbps while your connection is downloading something at the same time.
Netflix
Recommended broadband connection speed: 1.5 Mbps download
For HD quality: 5.0 Mbps download
YouTube
Recommended: at least 0.5 Mbps download
YouTube offers several quality levels for videos. The lower numbers (360p) indicate that the video is smaller and uses less bandwidth, but is also less detailed. The more detailed the video (480p, 720p, or 1080p), the more bandwidth it takes to stream. Choose the highest video quality that allows you to stream without repeated stops and starts.
Online Video Games
Recommended: a low ping (less than 100 ms) For playing video games online, download and upload don't matter as much as ping which measures how responsive your connection is. The lower the ping to servers and other players, the less lag you will have in your game. To lower ping, connect your computer to the router using ethernet (a cable) instead of Wi-Fi and avoid downloading/uploading files while playing games.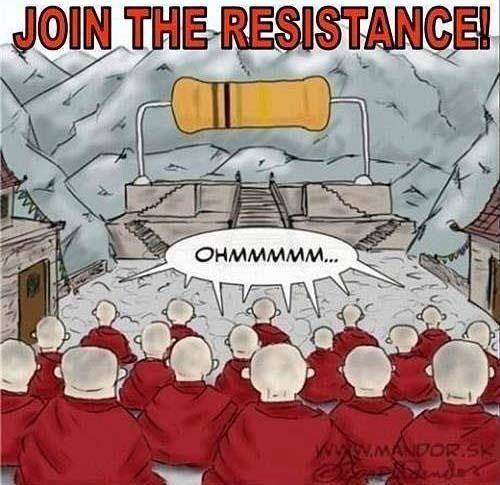 (Pete DJ - give me a ring, I'll explain it to you - tb)
History.
As you surf the web, your browser helpfully remembers lots of information for you – sites you've visited, files you've downloaded and more. All of this information is called your history and over time it can clog up and slow down your computer. You can quite easily and harmlessly delete all this information and depending on how long it's been since it was last done, this could speed up your computer considerably.
To delete history from your browser you:
| | |
| --- | --- |
| In Firefox: | Click the menu button , choose "History", and then "Clear Recent History". In the "Time range to clean:" select Everything. Click "Details" then select the items you wish to delete |
| In IE9 – IE11: | Click the Tools button , click "Safety", then "Delete browsing history". You can select everything except for Preserve Favorites website data and Passwords. |
| Safari: | Click the Safari menu, then click "Clear History and Website Data". Select "All History" then click "Clear History". |
| Chrome: | Click the menu button , then "History". Click "Clear browsing Data". From the drop down menu click the items you want to delete. Suggest you do not clear Passwords or Autofull form data. |