"That doesn't sound right," I said, looking out at my beloved Monaro parked in the driveway.
"Well it was music to the ears of a few politicians. Until someone let slip a few of the assumptions the ACCC had made in designing the modelling program. First, they just assumed that every person who lost their job in the car industry would immediately get another job. They didn't bother talking to the Department of Social Security in Adelaide – who would've told 'em that unemployment in SA was on the rise at that time - they just… assumed.
Second, because there was a colossal boom in the computer industry in the Nineties, they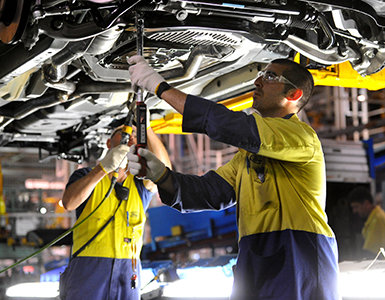 'assumed' that everyone who lost a job in the car industry would immediately get a job in the computer industry.
And third, because average wages in the computer industry were higher than in the car industry, they 'assumed' that every one of these folks who'd lose their jobs on the GM and Ford production lines would earn a higher wage once they'd been laid off because they'd all now be computer professionals. And bugger me if the model didn't predict we'd all be better off."
I slowly digested that while I pitched my empty tinny into Harvey's bin and helped myself to another one. "Seems kinda stupid to think that a guy who'd spent twenty years installing windscreens would crack a gig as a programmer, right off the bat."
"No kidding," said Harvey.
"So why would they do that?"
"Well, the ACCC's job is to promote free markets. So they're ideologically opposed to any kind of government intervention. And because they're all about free markets, they only ever think about the economy. They couldn't care less about our society, 'cos that's not in their job description. So, lo and behold, they came up with a computer model that confirmed exactly the scenario they'd been having wet dreams about – stopping governments of any persuasion from putting any more money into supporting an industry."
"But all those people out of a job…"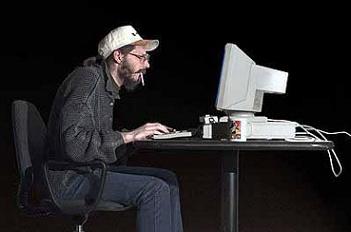 "Not their problem. But luckily, wiser heads prevailed. And that, me old mate, is why computer modelling is usually code for bullshit; because most of the time the people doing the modelling make assumptions that guarantee the model will predict exactly what they want it to."
I thought about that for a bit. "But on the News, they just report what the models predict."
"Bingo," Harvey said. "Because the media believe we've all got the attention span of a goldfish, they don't ever go into the details of a story, unless of course, it's about the Kardashians, then they report in excruciating detail. Which means they never take a look at the assumptions in the models that produce the result they're reporting on."
Harvey's my best mate, but sometimes he can make me feel bloody uncomfortable. I suddenly remembered a doco I'd seen. "The Fracking Industry reckoned they had computer models showing that pumping thousands of chemicals and millions of gallons of water underground to force gas up through the soil wouldn't affect our water tables."
"Well," Harvey said, shaking his head. "Who could possibly have seen that coming?"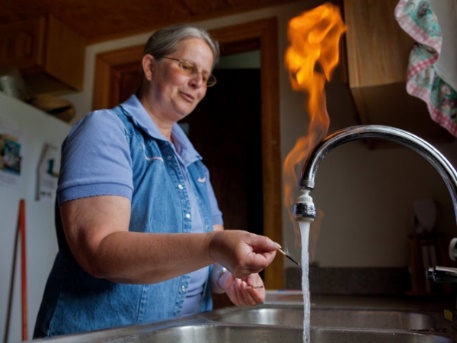 "And now," I continued, "there are people in the US, in places where fracking has been going on for years, who can set fire to the water coming out of their taps."
"Which," said Harvey, "is bloody handy if you want to bbq your sausages and boil them at the same time. Bit of a worry if you've got to drink it though. Oh, and better not smoke while having a bath."
"So," I said, "what do you reckon we should do about it?"
He stared down at his half empty can. "About the only thing we can do is, any time we hear the words 'Computer model' being spoken by a politician or a bureaucrat, just assume that every other word in the sentence is garbage."
Then Harvey raised his can. "And stick with beer, 'cos our water'll pretty soon be undrinkable."
Anthony V Element OAM
Observation Point (Founder and Editor)