That night, I arrived at the engagement party at West Essendon, which was the first occasion I had been in that part of Melbourne. During the evening, who should appear at the front door but my Hut 230 friends! They had remembered that it was a street with the name of a precious stone. They arrived at Ruby Street then noticed a party going on in the next street, Emerald Street. Unbeknown to me, but discovered by the Hut 230 crowd, all streets in that area were named after precious stones.
The invited party goers thought it wonderful that the newly engaged Air Force member in whose honour the engagement party was called, was so popular in the Air Force that several of his mates turned up as gate crashers. A good night turned out to be a great night, all thanks to the plotters in Hut 230 to gate crash the engagement party or was it to simply to stir me up? I put it down to 'Course bonding', and bond we certainly did.
Tim Gear had joined our course for the Equipment phase, having been a PMG Technician and was granted 'prior learning' status for the theory part of our course. Tim met, courted then married a local Drysdale girl, Mary.
But we had two tragedies on our course. Five of us received our initial postings to Amberley, including Tim. Tim left Mary behind in Drysdale until he found a Married Quarter for them around the Amberley area. Sadly, Tim drove through the night to Amberley and in the early hours of the morning was involved in a single vehicle accident at Gladfield, just out of Warwick. Tim was killed instantly.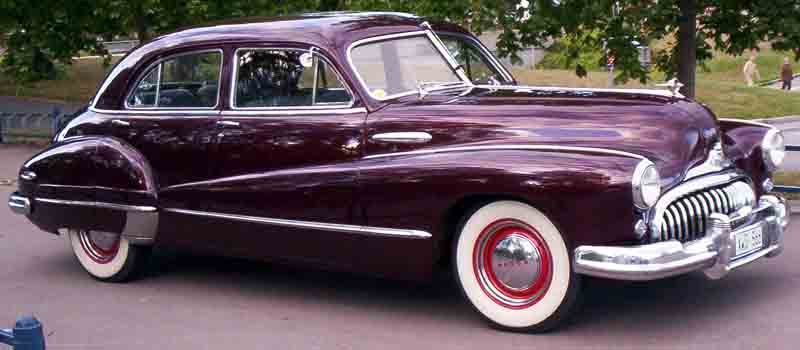 The first tragedy also involved a former PMG Technician who came from Sydney and like Tim, was excluded from the theory phase but joined our course for the Equipment phase. He had a black Buick straight eight sedan, a powerful machine, of which he was most proud. He took three airmen and one WRAAF as passengers to Sydney, leaving immediately after 'stand down' one Friday afternoon.
Our group was, as always, gathered in the dry canteen when we saw on the News that a serious car accident had occurred at Holbrook in New South Wales when four people were killed. We reasoned that the Buick, super powerful though it was, could not have possibly taken them to Holbrook in that short time. Sadly, it was the Buick which crashed head on into a truck. Only one passenger survived. After a lengthy period in hospital, he came back to Radio School and was back coursed to complete his Radio Mechanic training.
Our final exams were soon upon us and our days at Radio School (Mark One,) would soon be over. Our class made history by having the largest percentage of students ever to fail at the first attempt at the final test, so it was back to the study books. Lazy nights at the ASCO dry canteen were banned, and surprise, surprise, a week later, the remainder of the class passed the final exams at the second attempt. Then it was a week of returning books and obtaining final clearances until our postings were announced.
Five of us were posted to RAAF Base, Amberley. Two had been posted to No. 82 Wing, to work on Canberra bombers as Radio Mechanics (Air); two were posted to Base Squadron, Amberley as a Radio Mechanic (Ground, although Tim Gear never made it,) and I was posted to No. 3 Aircraft Depot as a Radio Mechanic (Air) and worked on Canberra bombers and Sabre fighters doing major servicings as well as the odd service on the Unit's Dakota (DC-3, or 'Gooney Bird',) and the unit's twin-boomed Vampire. (Does that date me?)
After joining the Air Force in the previous August, I was finally 'let loose' to work on our nation's major defence assets. All those months of training were about to pay a dividend. I was a tradesman! A Radio Mechanic! The 'Recruit' had been dropped from my title. Aircraftsman Arthur Fry – the world is at your feet! But not for long!
People who impressed me in my Service Career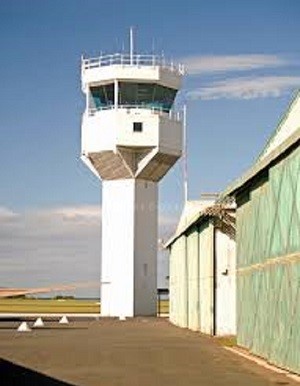 SATCO (Senior Air Traffic Control Officer,) Base Squadron Point Cook, circa 1975, Squadron Leader Jack Haynes, was one jovial giant that I will never forget.
Sadly, Jack is no longer with us. On his retirement, Jack and Doreen left on a road trip hoping to call on Annette and me in Ipswich, but he took sick and never crossed the Victorian border, the first time they set out to drive north.
When Jack recovered, they started out again and made it to Ipswich where we enjoyed several days with them. There is one yarn about Jack, but I am sure others could add to the great man he was, both with his jocularity and his love of playing practical jokes.
The Commanding Officer of our unit decided that a form of bonding for a non-flying unit would be to have unit cuff links. Cuff links with the unit crest for the men; pendants with the unit crest for the ladies.
The C.O. made a habit of calling a 'Commander's Call' in the Officers' Mess, (after hours, of course,) to check if his officers in the unit obeyed his direction to wear the squadron cuff links at all times. He appointed me as his 'Sheriff' to check if all officers were wearing their squadron cuff links for after all, I had the designation as Officer-in-Charge of the Base Police, as one of the several 'hats' I wore at that time.
As I approached Jack Haynes who was wearing his 'drabs', therefore he had no long-sleeved shirt to wear his cuff links. As he obviously was about to suffer the 'penalty' , (usually a bottle of some variety of the fruit of the vine that the Officers' Ness bar sold,) and which was at the CO's discretion for not wearing the said Squadron cuff links, Jack put his hand in his pocket and pulled out a very long chain which he clutched in his massive hand then flung the chain across the floor of the Mess past the Commanding Officer.
He said to me, "Follow that to its end!" I did and at the end of this long chain, was a ladies' Base Squadron, Point Cook Unit pendant.
Jack brought the roof down with laughter. Even the CO remarked that he thought he had caught Jack that time! No doubt other readers could fill pages on yarns concerning Jack Haynes. What a great bloke was Jack!