A broad range of health care and support services are available to meet the clinical needs of eligible veterans and eligible dependants. Health care and support services include:
general practitioner services

medical specialist services including pathology and radiology

allied health services, e.g. podiatry, physiotherapy and other allied health services

dental care

community nursing

spectacles and hearing aids

care in public and private hospitals including day procedure centres

home support services

Subsidised pharmaceuticals under the Repatriation Pharmaceutical Benefits Scheme (RPBS).

Medical aids and appliances (Rehabilitation Aids and Appliance Program RAP)
For further information see Health Services Available to the Veteran Community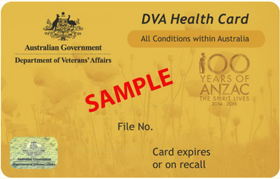 Holders of a Veteran Gold Card (the DVA Health Card - All Conditions within Australia) are entitled to the full range of health care services at DVA's expense, including medical, dental, optical care and subsidised pharmaceuticals. They are also entitled to medical aids and appliances to assist them to manage their health conditions.
Holders of a Veteran White Card (the DVA Health Card - Specific Conditions) are entitled to be treated at DVA's expense, including subsidised pharmaceuticals, for their accepted disabilities or illnesses only. Holders of White Cards issued under Non-Liability Health Care (NLHC) treatment arrangements may be entitled to treatment of malignant neoplasm (cancer), pulmonary tuberculosis, or any mental health condition, subject to meeting eligibility conditions. These conditions do not need to be linked to service.
Veteran Orange Card.
Holders of an Veteran Orange Card (DVA Health Card –Pharmaceutical Only) are entitled to subsidised pharmaceuticals only.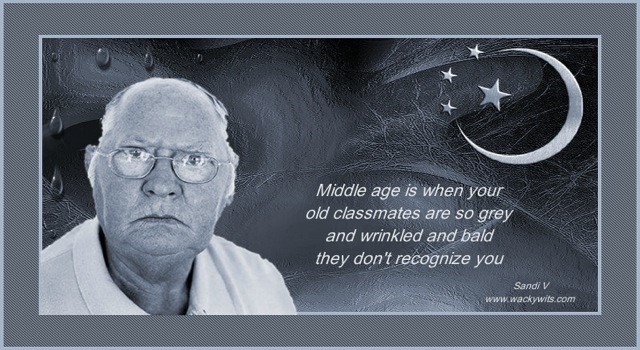 All former serving personnel, of either the permanent or reserve forces, can access a health assessment from their general practitioner (GP). This is a comprehensive health assessment which can help your GP identify and diagnose the early onset of any mental or physical health conditions you may be experiencing.
You need to tell your GP that you have served in the Australian Defence Force (ADF). You will also need to ask your GP about this health assessment who will then be able to treat you or refer you to other services, as necessary.
Allied veterans of certain countries are eligible for health care treatment and access to subsidised pharmaceuticals for service related disabilities or illnesses accepted by the entitled person's country of enlistment. For further information please see Commonwealth and Other Allied Veterans Living in Australia.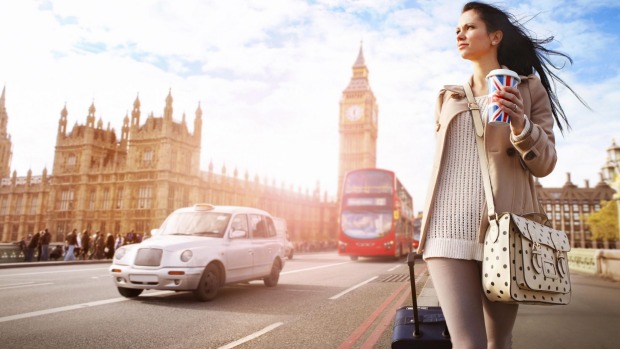 Australian Veterans residing overseas.
Australian veterans travelling or residing overseas, whether permanently or temporarily are entitled to treatment for their accepted disability/ies (ADs) only, regardless of the card they hold. For further information please see Medical Treatment while overseas.
All current and former members of the ADF with at least one day of continuous full-time service (CFTS) are eligible for treatment of any mental health condition. This includes Reservists who have rendered any period of CFTS and national servicemen. Reservists without CFTS may be eligible for mental health treatment if they rendered Reserve Service Days with: Disaster Relief Service (e.g. Operation Vic Fire Assist), Border Protection Service (e.g. Operation RESOLUTE) or involvement in a serious service-related training incident.
Members and former members with certain service are also eligible to receive treatment for cancer (malignant neoplasm) and pulmonary tuberculosis.
Individuals diagnosed with these conditions should contact DVA and they may be issued with a White Card to access treatment.
A White Card for NLHC mental health treatment is issued to eligible transitioning members of the ADF. The White Card allows these clients to access mental health treatment without needing to make a claim.
For further information please see cover for mental health care and cover for cancer and tuberculosis care.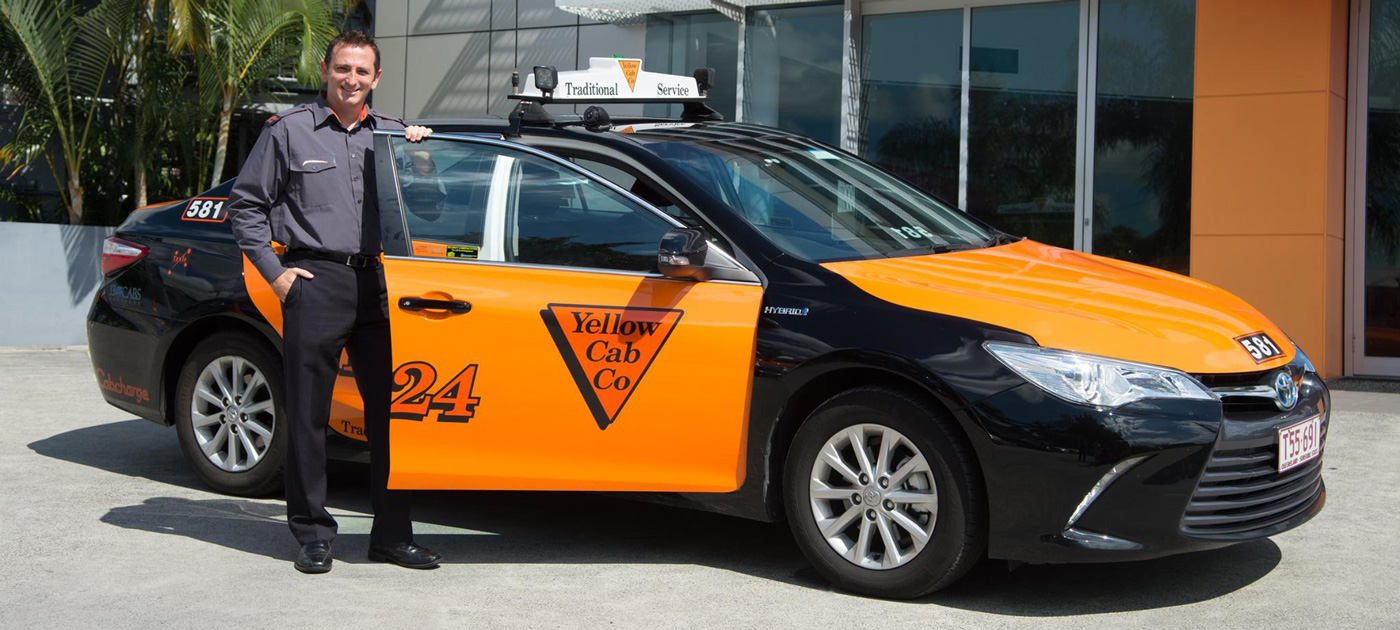 Transport.
The Repatriation Transport Scheme (RTS) allows DVA to provide a pre-booked taxi or hire car service, under the Booked Car Scheme (BCS) for travel to approved treatment locations from your permanent residence. If you are travelling away from home and require medical treatment, DVA can also provide this service to and from your temporary residence.
The Booked Car Scheme is an additional service provided under the RTS that assists more aged and frail entitled persons with assistance to travel to their treatment.
To be eligible for any transport assistance under the RTS you must be a:
Veteran Gold Card holder - you are entitled to assistance with transport for the treatment of all health conditions; or

Veteran White Card holder - you are entitled to assistance with transport for treatment.
For further information please see Claiming Travelling Expenses Under the Repatriation Transport Scheme.
Rehabilitation support and services provided by DVA are designed to help former ADF members, cadets and declared members to adapt, manage and recover following their service related injury or disease. The aim is to wherever possible, get you back to the same physical and psychological state, and the same social, vocational and educational status as you had before being injured or becoming ill. The program is administered under the Military Rehabilitation and Compensation Act 2004 (MRCA) and Safety, Rehabilitation and Compensation (Defence-related Claims) Act 1988 (DRCA).
To aid recovery and wellbeing rehabilitation support and services are provided through:
medical management rehabilitation - this can include assistance to help you understand medical information, co-ordinate treatment appointments, follow treatment programs and track your progress to improve the outcome of your medical treatment;

psychosocial rehabilitation - this can help you to manage and live a better quality of life which can also assist you to accomplish your goals. Services available may help you to better manage issues that arise day-to-day and to get more from your life – be that family, friends or the wider community.

vocational rehabilitation - provides targeted assistance, based on your needs, to help you achieve meaningful and sustainable employment.
The Veterans' Vocational Rehabilitation Scheme (VVRS) provided under the Veterans' Entitlements Act 1986 (VEA) is a voluntary vocational rehabilitation scheme to help eligible veterans who:
need special assistance to return to paid work,

need to increase their work hours,

are at risk of losing their job,

are finding it increasingly difficult to maintain their employment; or

require help with job seeking activities.
The scheme can provide assistance for those who need to upgrade their skills or undergo short term retraining to gain employment.
For further information please see Rehabilitation or Veterans' Vocational Rehabilitation Scheme (VVRS).
Mental Health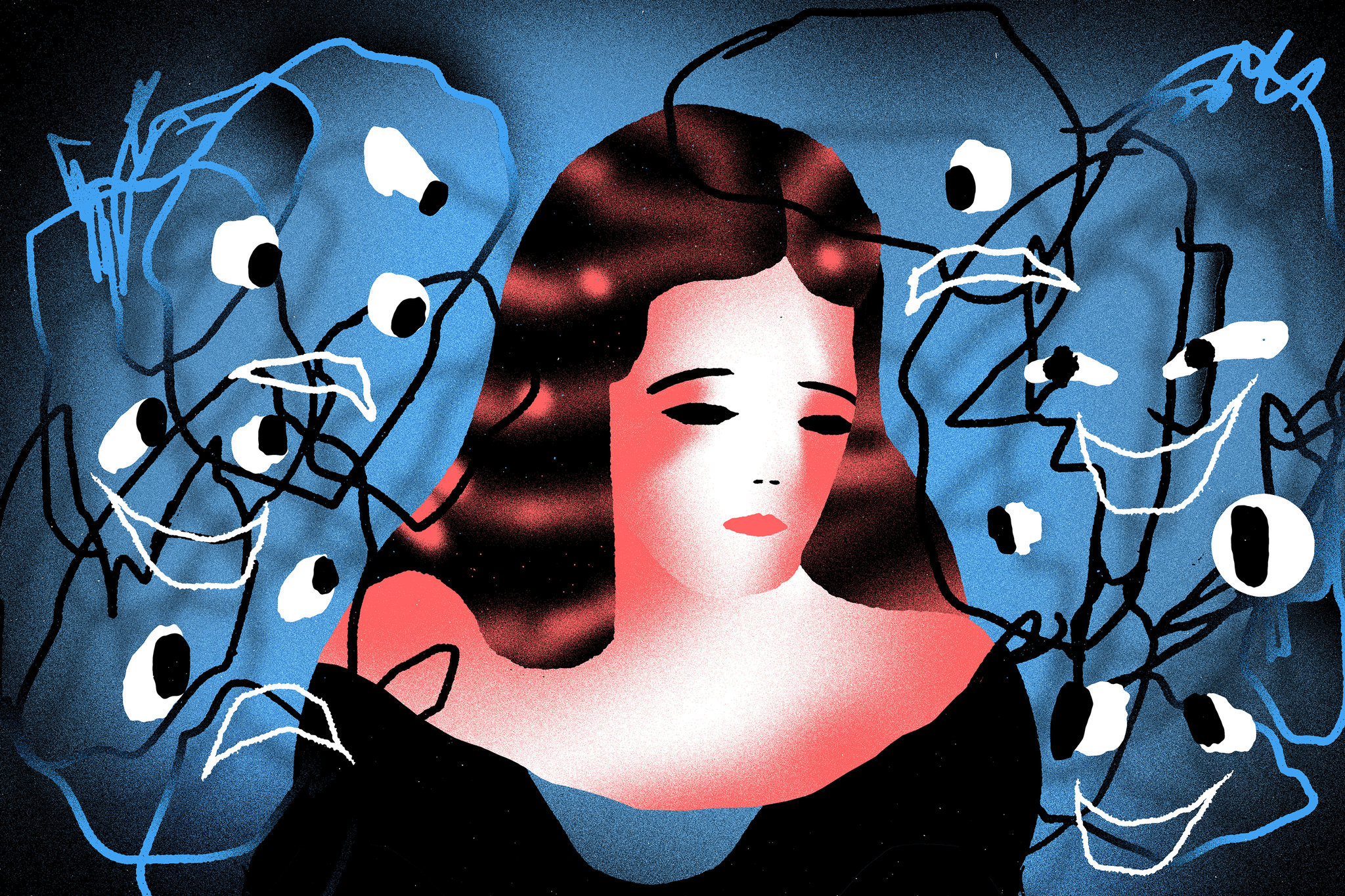 If you are worried about how you are feeling or coping, then take action by seeking support or treatment. You can start by talking to your GP, or you can visit the At Ease website to access videos, self-help tools, mobile apps and advice about how to seek professional help. For more information please see Mental Health Support.
You can also call Open Arms - Veterans & Families Counselling on 1800 011 046. Open Arms is a nationally accredited, military-aware, mental health service. Open Arms provides free, confidential, nationwide counselling and support to current and former Australian Defence Force personnel and their families.
Through its integrated, 24-hour service delivery system, Open Arms:
counselling for individuals, couples and families, and support for those with more complex needs;

group programs to develop skills and enhance support;

after-hours telephone counselling - ensuring support is accessible 24/7;

information, education and self-help resources; and

referrals to other services or specialist treatment programs as appropriate.
For support, please call Open Arms on 1800 011 046. More information is available at: http://www.openarms.gov.au/
If you have a Veteran Gold Card or a Veteran White Card for a mental health condition, then a wide range of mental health treatments are available to you. This includes treatment from GPs, psychologists, social workers (mental health), occupational therapists (mental health), psychiatrists, or hospital services for those who need it (including trauma recovery – PTSD programmes)
Incapacity Benefits.
Incapacity benefits are payments for economic loss due to the inability (or reduced ability) to work because of injury or disease that has been accepted as service related. Incapacity benefits can be made to current and former ADF members including permanent and Reserve force members, Cadets, Cadet Officers and Instructors and declared members who are incapacitated for service or work as a result of an injury or disease that has been accepted under the DRCA or the MRCA. For further information please see Incapacity for Work.
Permanent Impairment payments.