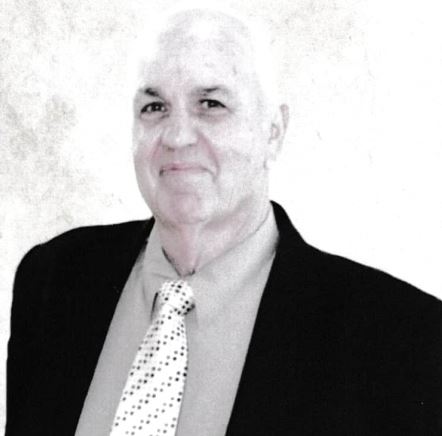 Bill McCreadie
John McDougall advises the passing of Bill McCreadie. Bill was an Engine Fitter, was on 14 Appy and did a tour of Vietnam with 9 Sqn. from July '67 to July '68. He spent some time in hospital and was expected to go home when he suddenly passed away on the 20th July 2020.
Bill's funeral was held in Mackay (Qld) on the 24 July 2020. He was 76 years old.
Barry Keith Rolfe
Garry King, acting Secretary of the Vietnam Vets Assoc, Sunshine Coast, advises that Barry Rolfe passed away on the 17 July 2020. Barry was a framie and served with 9 Sqn from 28 May 1969 to 30 April 1970 and again from 23 June 1971 to 08 Oct 1971.
Barry was born in Goulburn NSW in 1945. His funeral was held at the Shoalhaven Chapel (near Nowra) on the 23rd July 2020
Robert "Bob" Irvine
Ted McEvoy advises the sad news of the passing of Bob Irvine. Bob, who was a framie on the Mirages, passed away on the night of Monday 27th July 2020. He had been fighting a huge battle with multiple cancers for quite a while, – he had fought a very hard and noble battle before eventually succumbing to "the mongrel".
Bob was a fantastic guy and great friend to many - his loss will no doubt be felt by many. There was no intention to have a funeral in this current pandemic and there was a scattering of his ashes at Lilydale Airport (VIC) at some point in the future when things settle.
Bob served in numerous locations during his RAAF career. One of his earlier postings was to ARDU at Laverton where he was introduced to the Mirage. He also served at Butterworth with 75SQN in the early '70s and later with 3SQN in the late '70's – early '80's. Whilst in Malaysia he was one of the RAAF Radio Butterworth announcers - he also learnt to fly in Penang and achieved his Pilot's Licence there.
On a reflective note, Bob went to F-111's later – whilst at 3AD he was working in and managing the guys with Deseal/Reseal - then a FSGT he attempted to raise/escalate his concerns about that environment and the health of his people. As a result, he was (to put it bluntly) badly treated - this became his driver to leave the RAAF.
Sadly, Bob was due to retire a few years ago but the loss of his wife Jeanie to cancer kept him working for a while longer. He started flying again and was an Instructor with Lilydale Flying School. He eventually found a new lady in his life (Linda) a couple of years ago and he finally retired last year. They went away for their first retirement holiday whereupon he fell ill with cancer. He did receive DVA support for his cancer treatment – particularly appropriate in light of his service at Deseal / Reseal.
Brett Cheetham.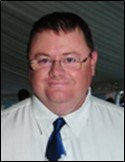 Peter Smith advises the passing of fellow Radtech Brett Cheetham on the 16th June, 2019 at Greenslopes Hospital in Qld, after a 2 year battle with pancreatic cancer. Brett was farewelled on Wednesday 19th June 2019 at the St Mary's Cathedral, Elizabeth Street, Ipswich, QLD.
Brett was on 28/89 Rookies and on the same Radtech course as myself, 7/89 graduating in Dec 1990. He spent his time after graduation I believe at 482 SQN at Amberley working on secret bits of our beloved PIGs. After that he was in charge of the audio/visual dept at UQ Ipswich campus for many years.
Brett really was a nice bloke and had many mates. I had not seen him for many years and it came as shock to see people commenting about his passing on his FB page.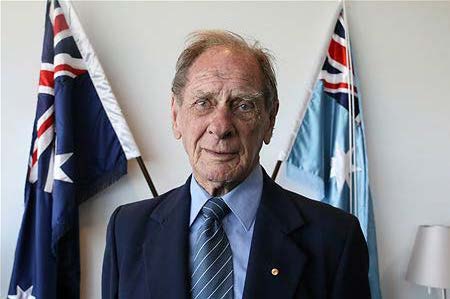 Selwyn David Evans.
Carl Schiller advises us of the passing of Air Marshall David Evans. David had been in poor health during the last few years having suffered several strokes. He passed away peacefully on the evening of Wednesday the 2nd September. He had been his late wife's carer for many years and remained very active in Air Force circles. He had a stellar and exciting career that would make him the envy of many. He was a hard task master but a diligent commander and very well respected.
You can read his story HERE.
David McNaught.
Malcolm Hemsley advises that David "Zero" McNaught passed away on Friday 21 August, 2020, after suffering a massive heart attack. He was only 58 years old. David was an armourer and worked on the Mirage and the Hornet. His funeral was held in Caloundra on the 4th September.
David was a brat on 32 Appy. His RAAF career was pretty well centred around the "Fighter Weapons System Stream" although he did do a stint at 1CAMD at Kingswood. He served on Mirage with 481(M)SQN and 75SQN in both Butterworth and Darwin and was one of the "earlier gunnies on Hornet" at 2OCU. He is remembered by many as a very intelligent man, a great worker and "one funny, funny bugger".
Michael Fletcher.
Michael "Fletch" Fletcher passed away a few weeks ago. He had been diagnosed with Multiple System Atrophy (MSA) for quite some time and with the support of his wife Dori, he had put up a very courageous battle. Sadly, it took him in the end. A Private Service was held recently and a scattering of his ashes will occur when COVID-19 lockdowns are over. He and Dori were living near Ingham in Far North QLD.
Mick was on 22 Appy and his RAAF career was pretty well centred in the Richmond area. Nonetheless, the Mirage World was lucky enough to have him within their ranks when he served at 3SQN in Butterworth circa late 1975 to 1977. He was an extremely popular and well respected "Good Mate to Many". Our deepest condolences are extended to Dori & Family.
Sorry, no further details.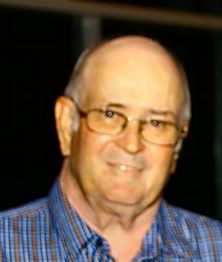 Des Blagg.
John McDougall advises us of the sad passing of Des Blagg. Des was an Instrument Fitter on No. 14 Appy Course and passed away on the 10th August 2020. His funeral service was held on Wednesday, 16th Sep at 2.00pm, at Morleys Funerals in Townsville. A Streaming Link was set up for those who could not attend and also due to COVID distancing and numbers.
Additionally, Des's wife Val has not been well. She returned home from hospital recently. We wish her all the best and a hasty recovery.