Menopause weight gain: Stop the middle age spread!
Most women gain weight as they age, but excess kilos aren't inevitable. To minimize menopause weight gain, step up your activity level and enjoy a healthy diet.
As you get older, you might notice that maintaining your usual weight becomes more difficult. In fact, many women gain weight around the menopause transition. Menopause weight gain isn't inevitable, however. You can reverse course by paying attention to healthy-eating habits and leading an active lifestyle.
What causes menopause weight gain?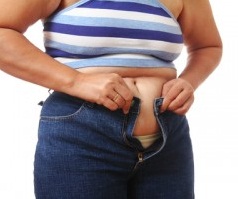 The hormonal changes of menopause might make you more likely to gain weight around your abdomen than around your hips and thighs. Hormonal changes alone don't necessarily trigger menopause weight gain, however. Instead, the weight gain is usually related to aging, as well as lifestyle and genetic factors.
For example, muscle mass typically diminishes with age, while fat increases. Loss of muscle mass decreases the rate at which your body uses calories, which can make it more challenging to maintain a healthy weight. If you continue to eat as you always have and don't increase your physical activity, you're likely to gain weight.
Genetic factors also might play a role in menopause weight gain. If your parents or other close relatives carry extra weight around the abdomen, you're likely to do the same.
Sometimes factors such as the stress of children leaving (or returning) home, divorce, the death of a spouse, or other life changes might change your diet or exercise habits and contribute to menopause weight gain.
Menopause weight gain can have serious implications for your health. Excess weight increases the risk of heart disease, type 2 diabetes and various types of cancer, including colorectal cancer and breast cancer. Unfortunately, there's no magic formula for preventing, or reversing, menopause weight gain. Simply stick to weight-control basics:
· Move more.
Aerobic activity can help you shed excess pounds and maintain a healthy weight. Strength training counts, too. As you gain muscle, your body burns calories more efficiently which makes it easier to control your weight. For most healthy adults you should partake in moderate aerobic activity, such as brisk walking, for at least 150 minutes a week or vigorous aerobic activity, such as jogging, for at least 75 minutes a week. In addition, strength training exercises are recommended at least twice a week. If you want to lose weight or meet specific fitness goals, you might need to exercise more.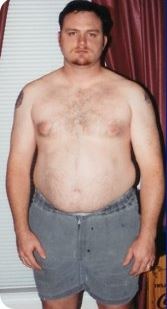 · Eat less.
To maintain your current weight, let alone lose excess pounds, you might need about 200 fewer calories a day during your 50s than you did during your 30s and 40s. To reduce calories without skimping on nutrition, pay attention to what you're eating and drinking. Choose more fruits, vegetables and whole grains. Opt for lean sources of protein.
· Seek support.
Surround yourself with friends and loved ones who'll support your efforts to eat a healthy diet and increase your physical activity. Better yet, team up and make the lifestyle changes together.
Remember, successful weight loss at any stage of life requires permanent changes in diet and exercise habits. Take a brisk walk every day. Try a yoga class. Swap cakes and biscuits for fresh fruit. Commit to the changes and enjoy a healthier you!
You can see where you stand in the weight stakes by clicking HERE.
Bananas.
Amazing fruit, try this: Take the INSIDE of the banana skin and rub it directly onto your shoe...polish with dry cloth.!!!
Losing weight myths.
Myth #1: Crunches and Ab Exercises Help Bust Belly Fat
Truth: While exercises that target the abdomen can help tone and strengthen the muscles near your belly, they won't make that paunch go away on their own. The human body doesn't get rid of fat just in certain areas; when you exercise, fat loss is a full-body phenomenon. To minimize belly fat, focus on intense cardio workouts, supplemented by a weight lifting regimen (which should, of course, include core exercises like crunches). And most importantly, fix your nutrition!
Myth #2: Women Should Stick to Light Weights to Avoid Bulking Up.
Truth: The vast majority of women simply don't have enough testosterone in their bodies to build the Arnold-like muscle mass that some want to avoid. In fact, lifting heavy weights will instead help women lose weight, gain increased definition, and build confidence.
Myth #3: Sweat is a Good Indicator of How Hard You're Working
Truth: While a sweat-soaked t-shirt might make you feel super satisfied after a tough workout, there's really no relationship between how much you sweat and how hard you're working. So next time you're at the gym, consider leaving that 90s style sweat suit at home.