Vivian Norrish
Keith Beardsmore, who was on 5 Radio Apprentice Course at Frognall, wrote, he said: "Re your membership list as at 7th September 2013, the Australian Capital Territory page, I have a good listing of Apprentice courses 1-6 and wish to inform you that Vivian H. Norrish died on the 16th January 2011."
Thanks Keith, we've amended our records - tb.
John William Cooper
John Cooper passed away peacefully on 26 September, 2013. Treasured and Devoted Husband of Dawn, loved Father and Father-in-law to Patrick and Louise, Jo and Steve and Jen. Grandfather and Great-grandfather. A Service to Celebrate John's Life, was held on Thursday, 3 October, 2013, at Great Southern Memorial Gardens, Carbrook, (Qld) at 1.00 p. m. Heart felt thanks to Judy and Malcolm from RDNS Homecare.
Ray White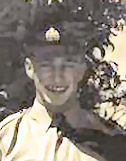 Petre Strickland advised "It is with regret that I have to announce the death of Ray White, Ex 3Telu Telegraphist, who died whilst on a cruise ship in Lombok. Ray was usually known as 'Jess' White and not to be confused with his brother, 'Hoppy". It appears that Ray fell head first down a flight of stairs somewhere on Lombok (or it may have been whilst the ship was docked at Lombok, he was rushed to the local hospital with severe head wounds, but he did not last and I was notified by Kevin Anthes of his death a few hours ago Perth time.
A small pic of Ray White is attached taken whilst he was on Course at Radscl Laverton on 61 Telegs course".
Brian Eaton
Joan Eaton, the wife of Brian Eaton, has informed us that her Husband, passed away on the 30 April 2013 (Lest We Forget). Unfortunately we have no further details,
Phil Winsor.
Dick Tracey advises that Phil 'Nookie' Winsor died on the 5th August. Phil was a framie from 13th Intake (Oysters) and eventually lost his life after a long battle with cancer. Another Pearl is lost.
Paul Gale.
Peter Spence regretfully advised that Paul Gale, ex Sigsop, passed away suddenly on Friday 23 Aug 2013. Unfortunately no further details are available.
Peter Asker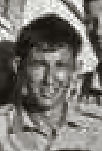 John "Sambo" Sambrooks advised us that Peter Asker (Framie) also known as "keg man" passed away on the afternoon of 12th October 2013 at the Central Gippsland hospital, Sale. Unfortunately there are no further details. We were in 35Sqn in Vung Tau (1969/70) with Peter and we believe that some years later, as a Sgt, he was posted to PNG. He and his wife Coral had three children and we also think that after the RAAF he worked for the Bass Strait gas/oil companies looking after their car pool or vehicle fleet.
Bill Roddick.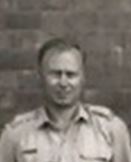 We heard from Anne Roddick, who says: I, would like to say hello to anyone who remembers my husband, w/o Bill Roddick. Bill passed in June 2011 after 12 years in the British RAF where he completed his National Service including hard times in the Middle East, then joining the Australian Air Force in the early 70's to retirement. I am writing a small journal of his service life, and how he met and married a WRAF girl and shared 50 happy years. Any short stories or anecdotes of Bill would be greatly received, and appreciated by his 10 grandchildren and 5 great grand children Thankyou in appreciation War Widow Anne Roddick
If you knew Bill and can help Anne, you can contact her here. FAIRISLE@OPTUSNET.COM.AU