Radschool Association Magazine - Vol 44
Page 14
Privacy Policy | Editorial Policy | Profit Policy | Join the Association | List of Members | Contact us | Index | Links
There are a lot of photos on this page and they will take a little while to download.
(Click each pic for a bigger view.)
WRAAF National Reunion.
Over the weekend 11, 12, 13 October, the West Australian Branch of the WRAAF Association hosted the 2013 WRAAF National Reunion in Perth. The hard working Committee, (below) led by Nora Cunningham (the Chair), had worked on the event for more than a year and as a result the weekend went off without a hitch and was thoroughly enjoyed by the more than 150 women who, in a lot of cases, came from the other side of Oz.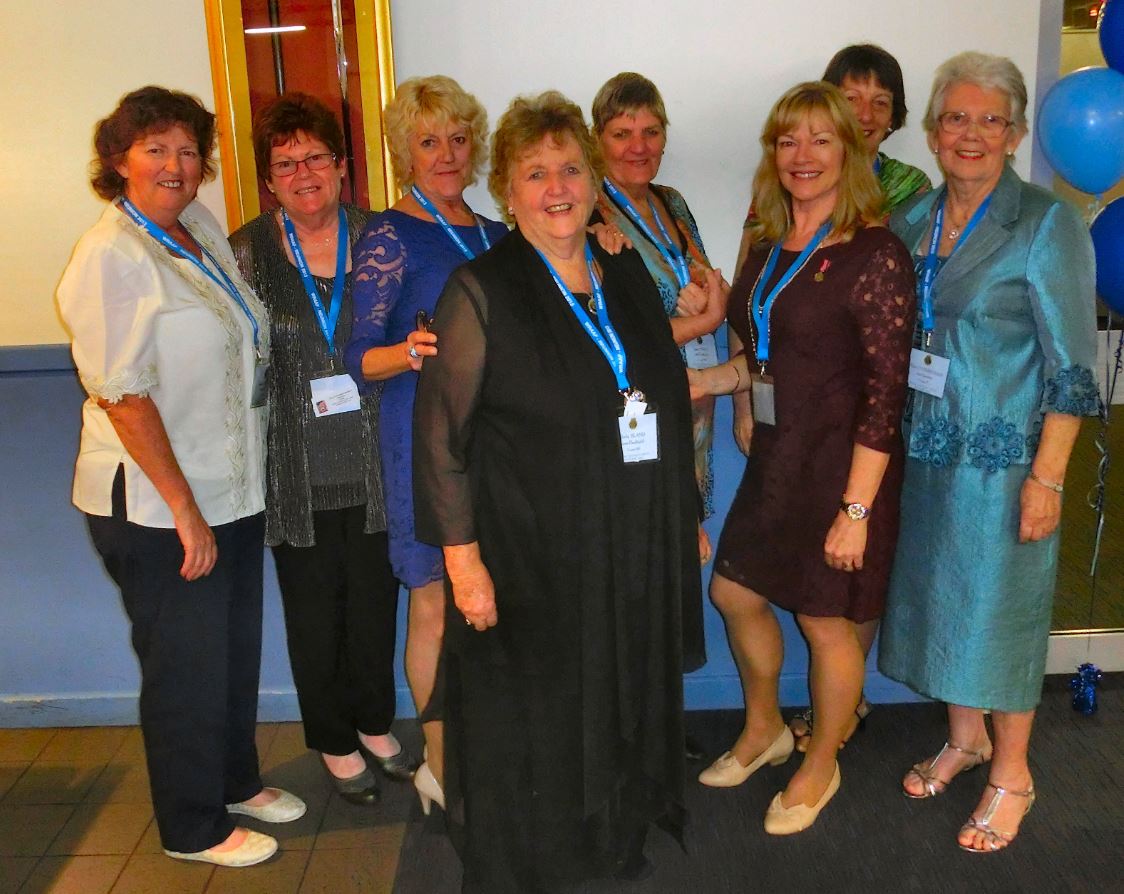 L-R: Glenda Taylor (Committee), Sue Renton (Committee), Kerry Brocket (Committee), Judy Bland (Committee), Lyn Spring (Treasurer), Dianne Cardy (Committee), Jane Dowdeswell (Co-Ordinator), Nora Cunningham (Chair).
The program the girls organised included:
| | |
| --- | --- |
| Fri 11 Oct | Meet and Greet at Rydges hotel in the city, including a Hi Tea, with bar available. |
| Sat 12 Oct | Tour of the RAAF Museum at the RAAFA Memorial Estate followed by a Formal sit down dinner in the Air Force Association's Club on the Estate. |
| Sun 13 Oct | A Church Service to commemorate the formation of the WRAAF followed by a sightseeing tour of the City ending at the Burswood Crown Casino. |
Rydges hotel, in Hay Street, in the centre of Perth. The "Meet and Greet" was held on the covered balcony above the Rydges sign. Most of the girls from out of town stayed here and when not socializing, did what girls do best – went shopping!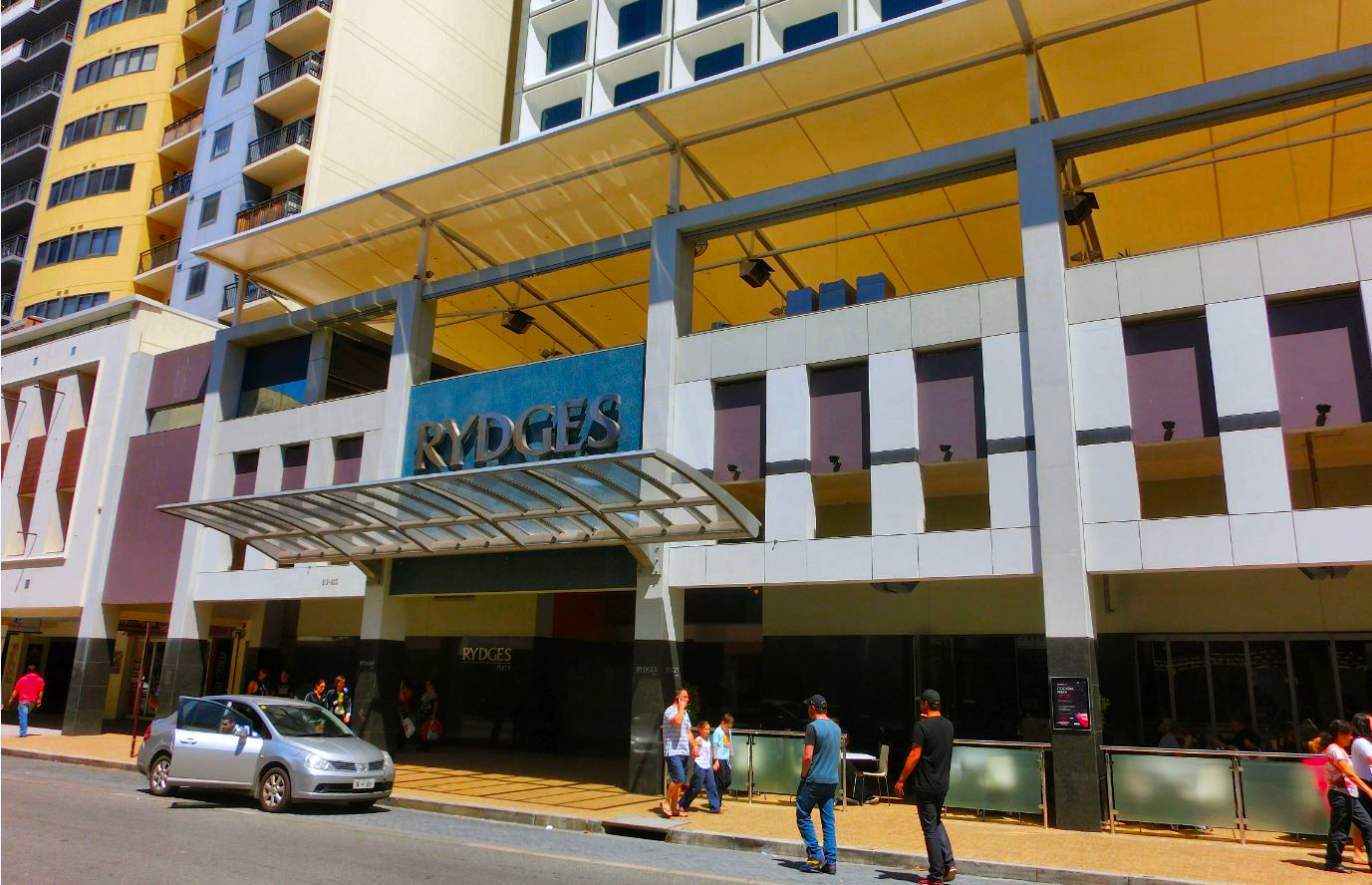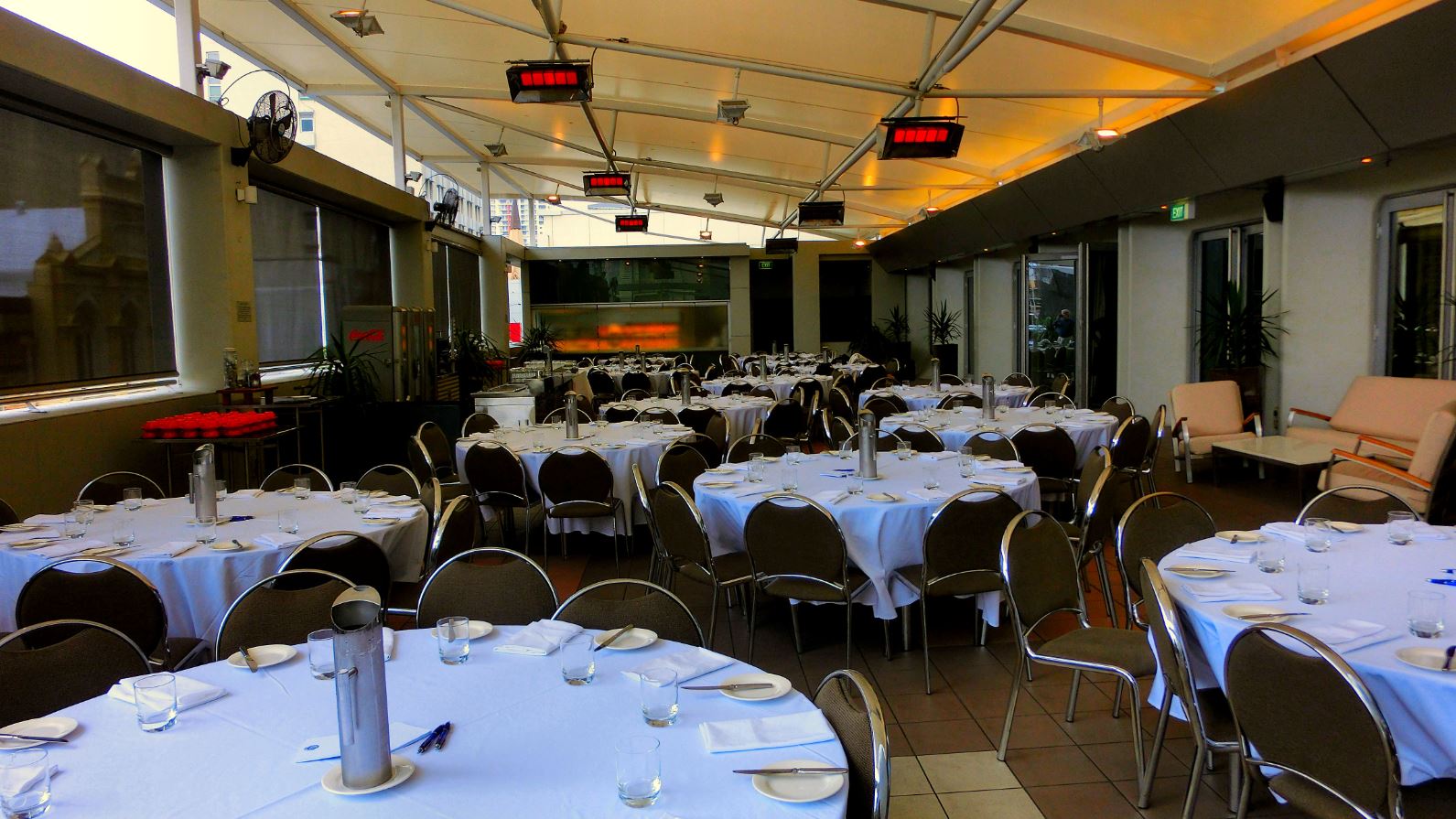 And this is how it looked before the ladies arrived.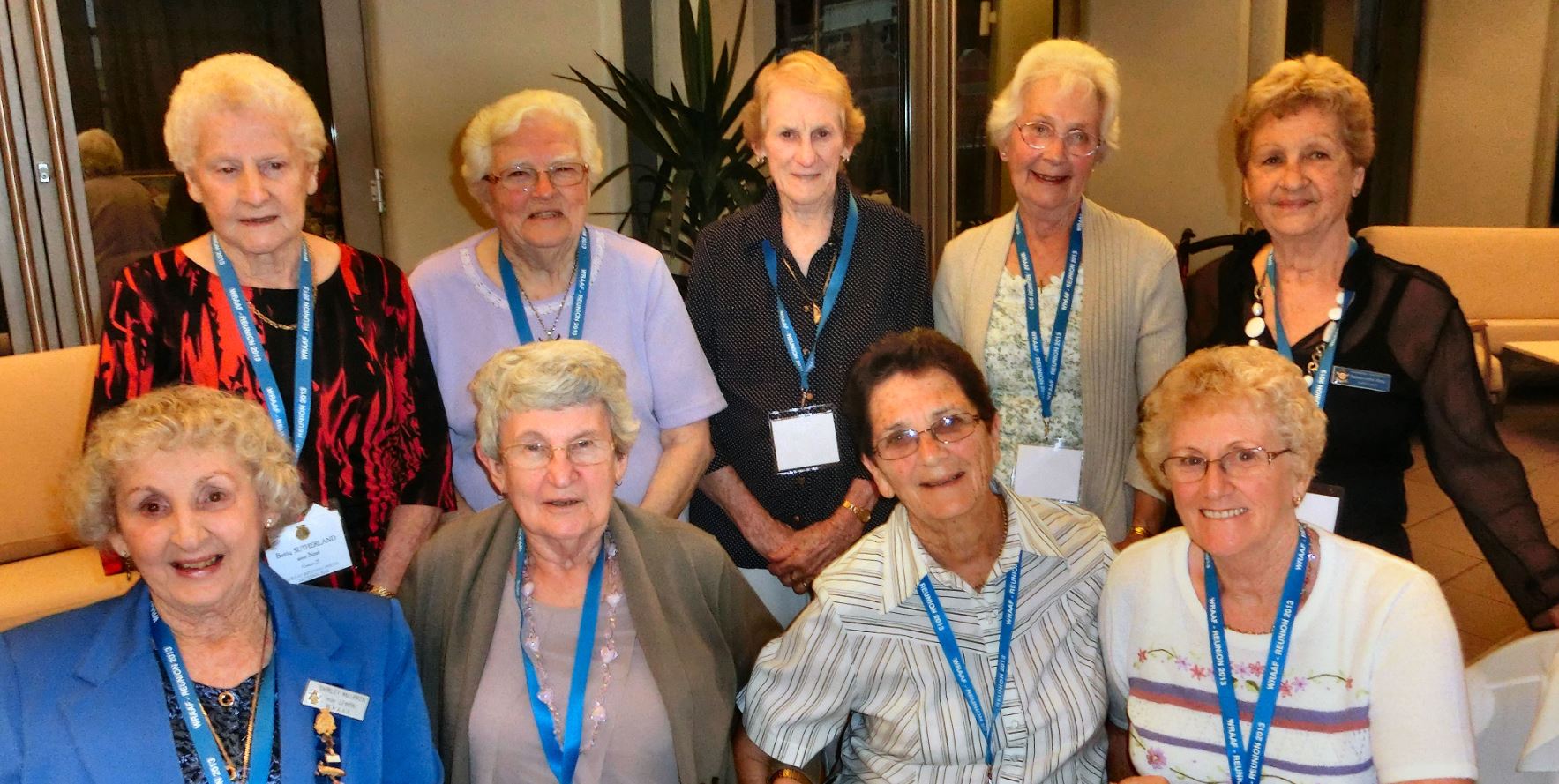 Standing L-R: Betty Southerland, Eileen Wilkinson, Una Cooper, Margaret Wells, Maureen Grove.
Seated L-R: Shirley McLaren, Margaret Stevenson, Margaret Humphreys, Margaret Humby.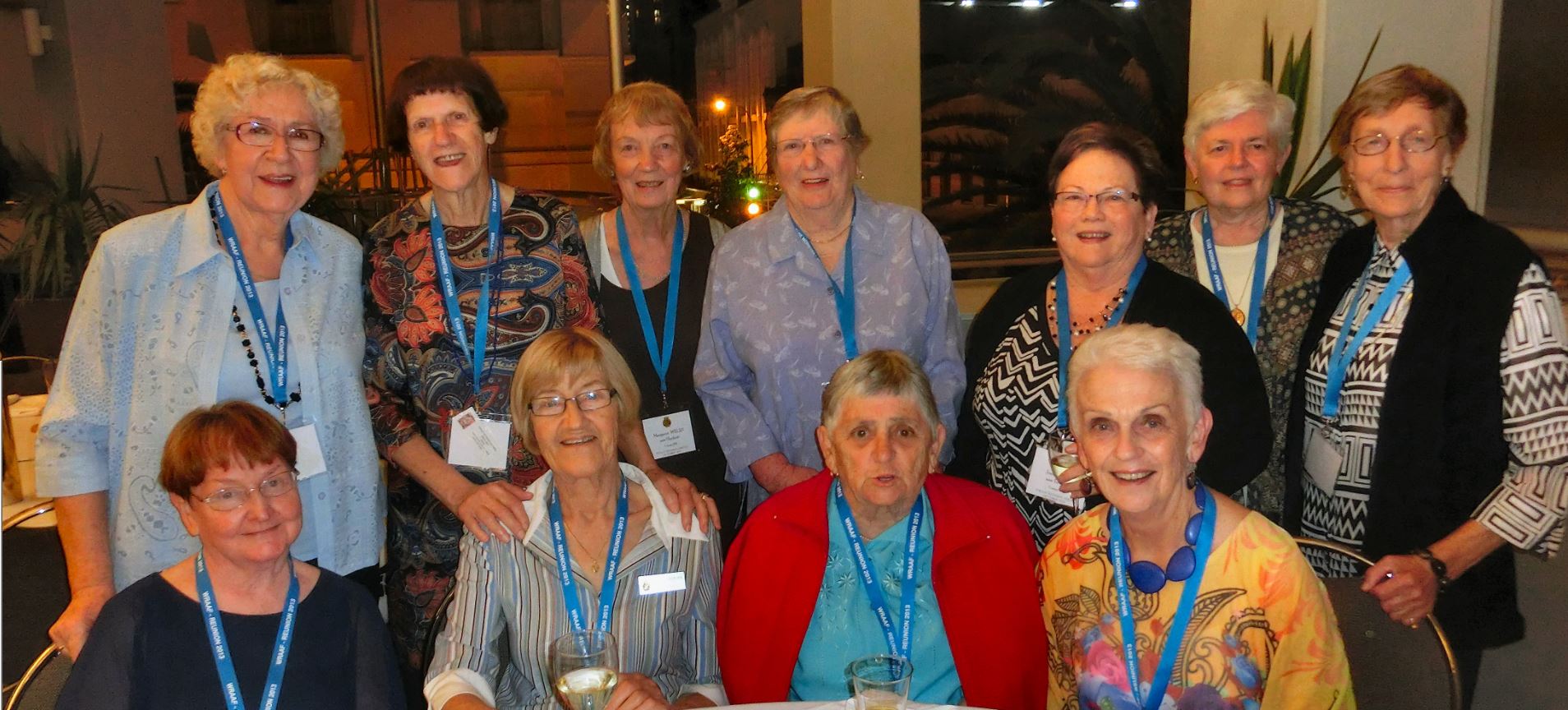 Standing L-R: Helen Roddom, Marion Hay, Margaret Walsh, Trish Selby, Joanne Peck, Glenda McDowall, Pearl Cox.
Front L-R: Thelma Hanley, Cate Pettit, Judy Warren, Desley Eaton.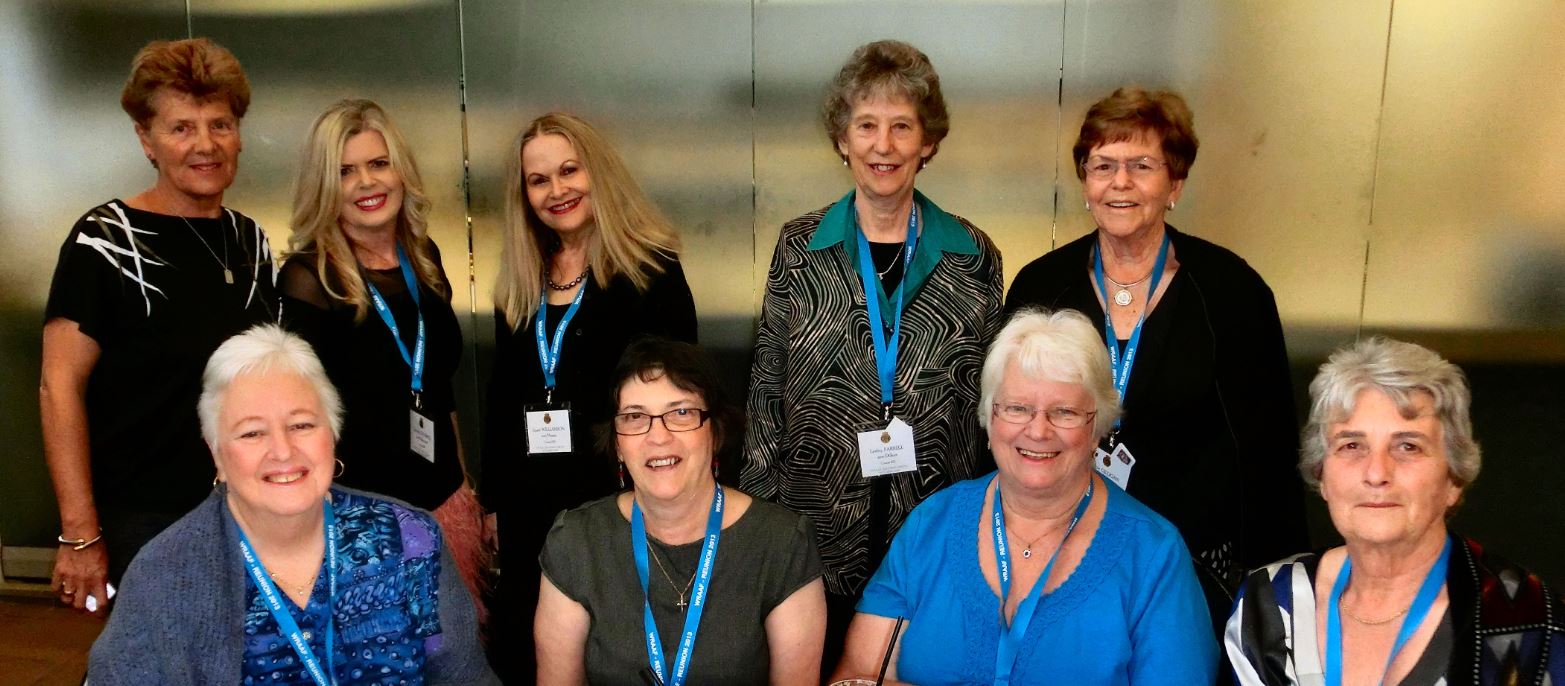 Standing L-R: Jill Dawson, Carolyn O'Donnell, Janet Williamson, Leslie Farrell, Vickie Gilligan.
Seated L-R: Irene Rodgers, Carol Moore, Joy Marney, Maeve Tennent.
I accept good advice gracefully…
As long as it doesn't interfere with what I intended to do in the first place.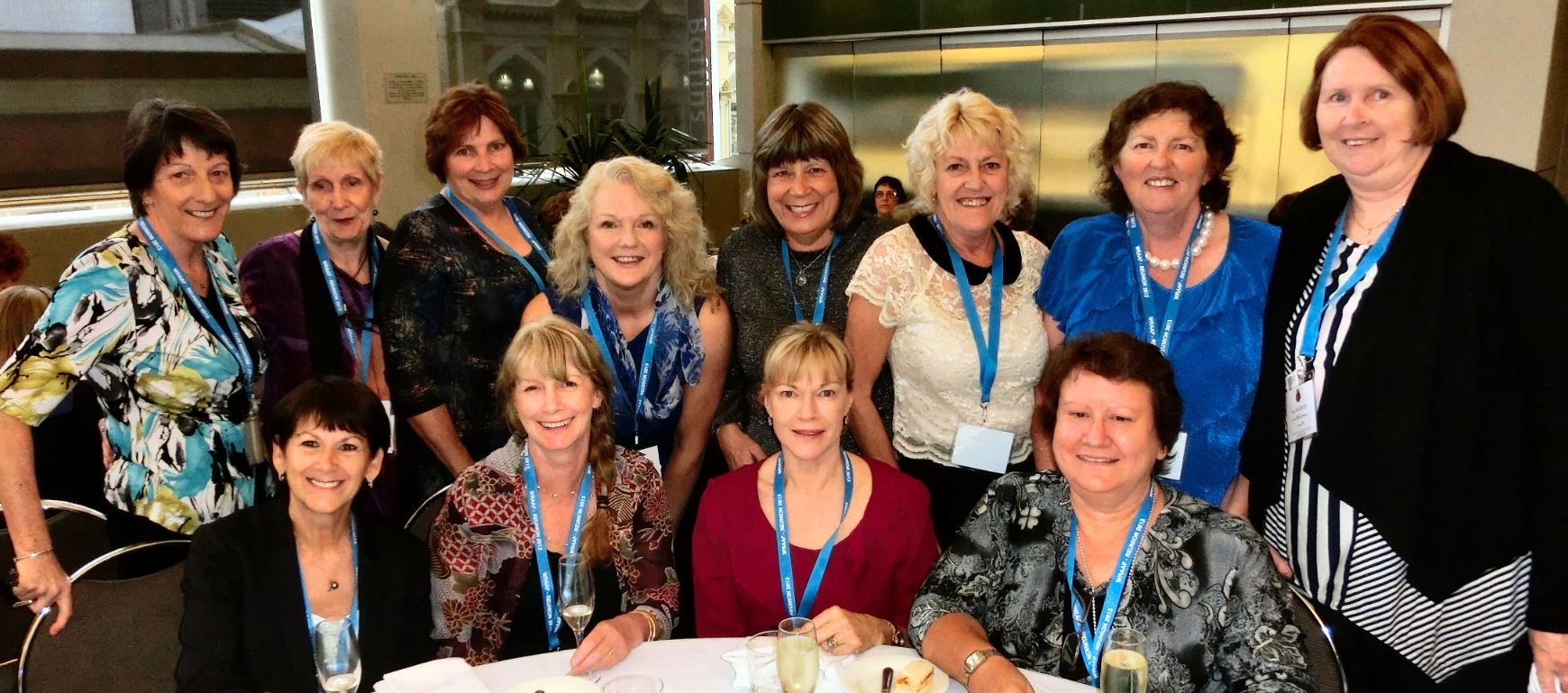 Standing L-R: Jane Dowdeswell, Alanna Tabone, Rosalyn Curran, Jeannette Brooks, Theresa Kirby, Kerry Brocket, Glenda Taylor, Sue Warner.
Seated L-R: Lindy Crimean, Maxi Moore, Dianne Cardy, Lorraine Monkley.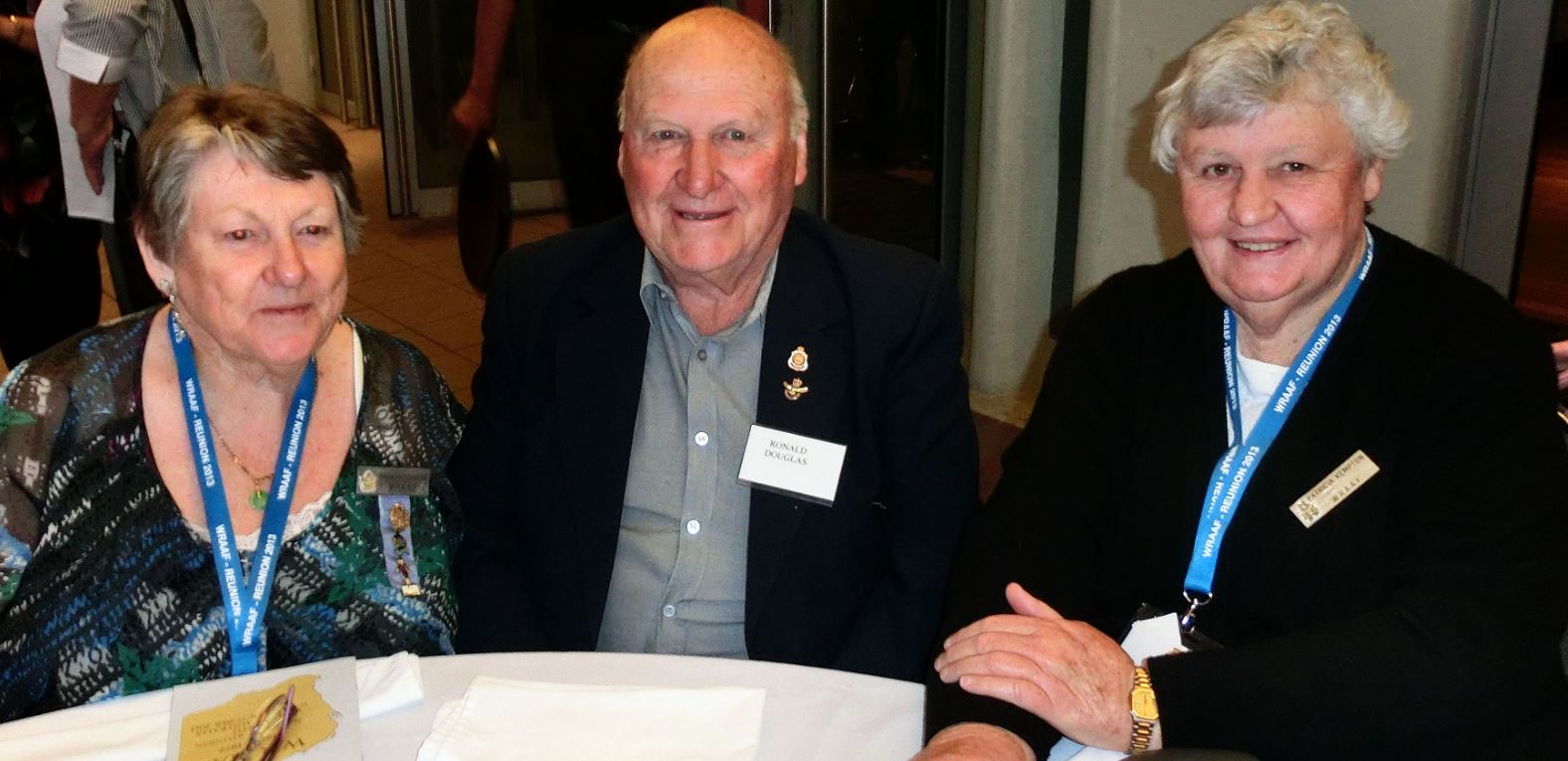 L-R: Brenda Douglas, Ron Douglas, Pat Kempton.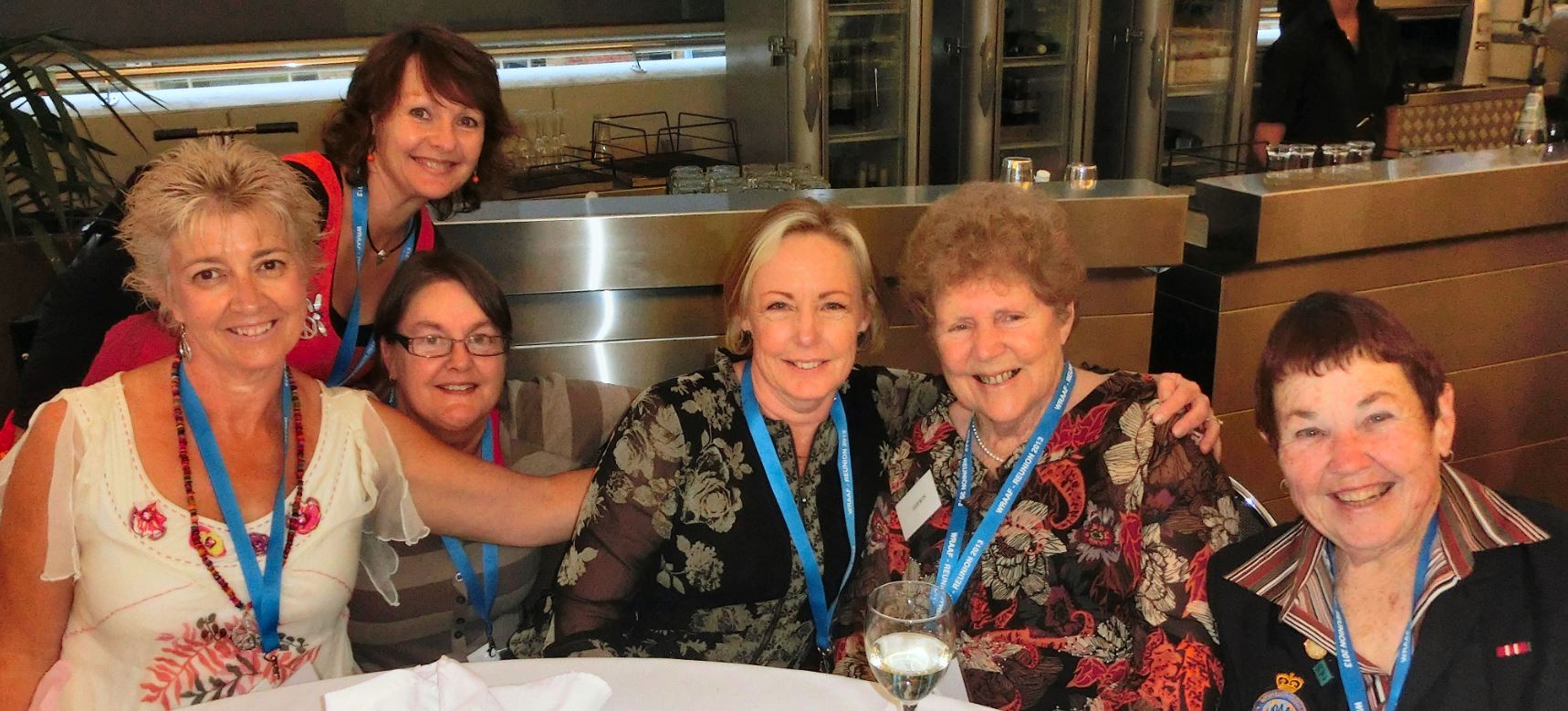 L-R: Candy Hardy, Wendy Dembowski, Kathy Bunyan, Tania Fromont, Mary Herwin, Eve Reddish.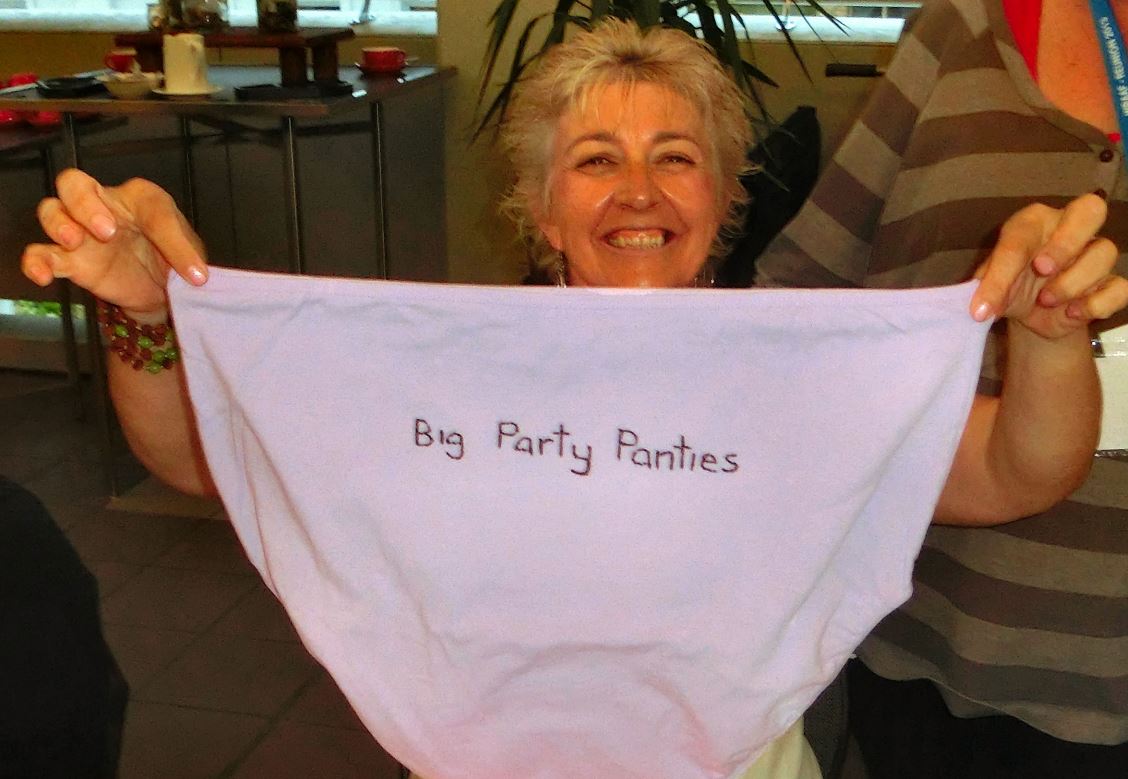 And of course, it didn't take long for Candy to whip out her undies and display them to the troopettes, unfortunately though, no-one else followed suit.
I say no to alcohol, but it just doesn't listen.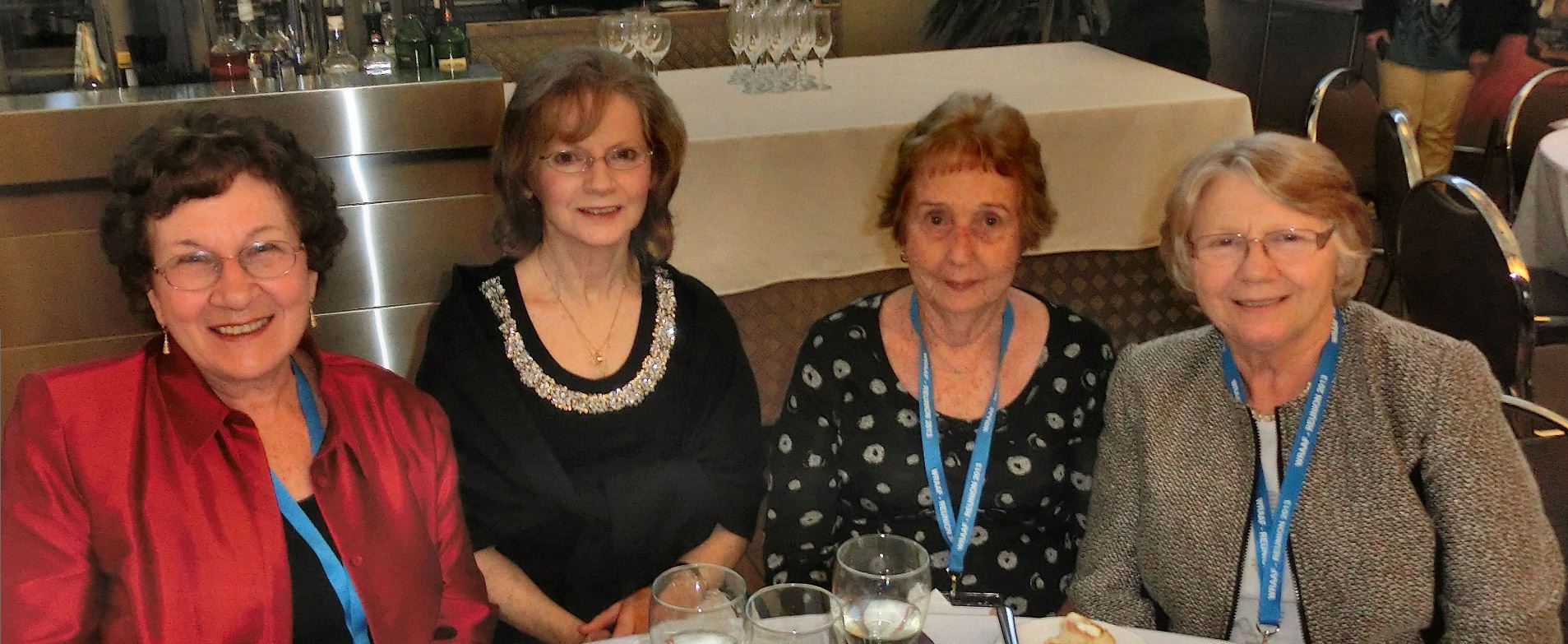 L-R: Catherine Buchanan, Colleen Tagget, Margaret Barbour, Patty Johansen.

L-R: Diane Willis, Nora Cunningham, Gwyn Braun.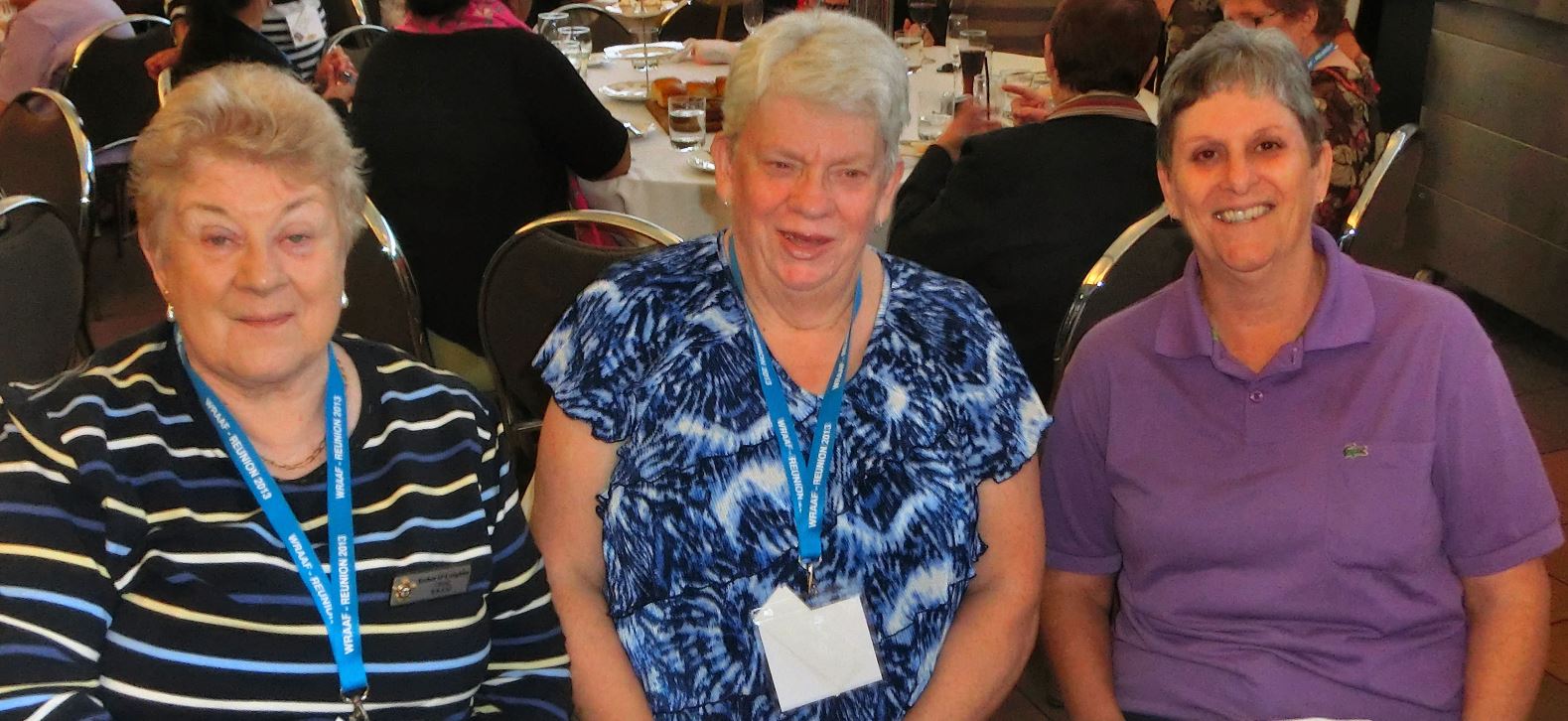 L-R: Esther O'Loughlan, Sheryl Flidd, Faye Wilson.
Marriage is the chief cause of divorce.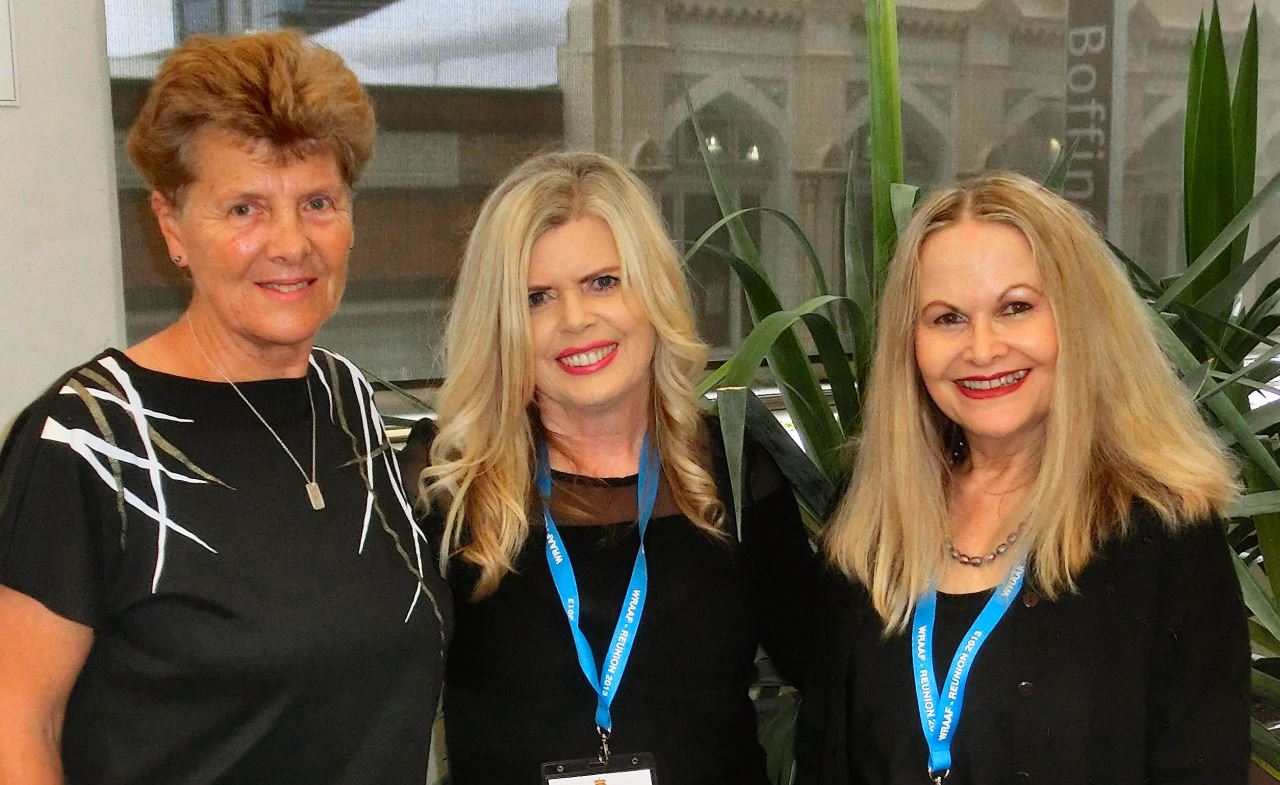 L-R: Jill Dawson, Carolyn O'Donnell, Janet Williamson.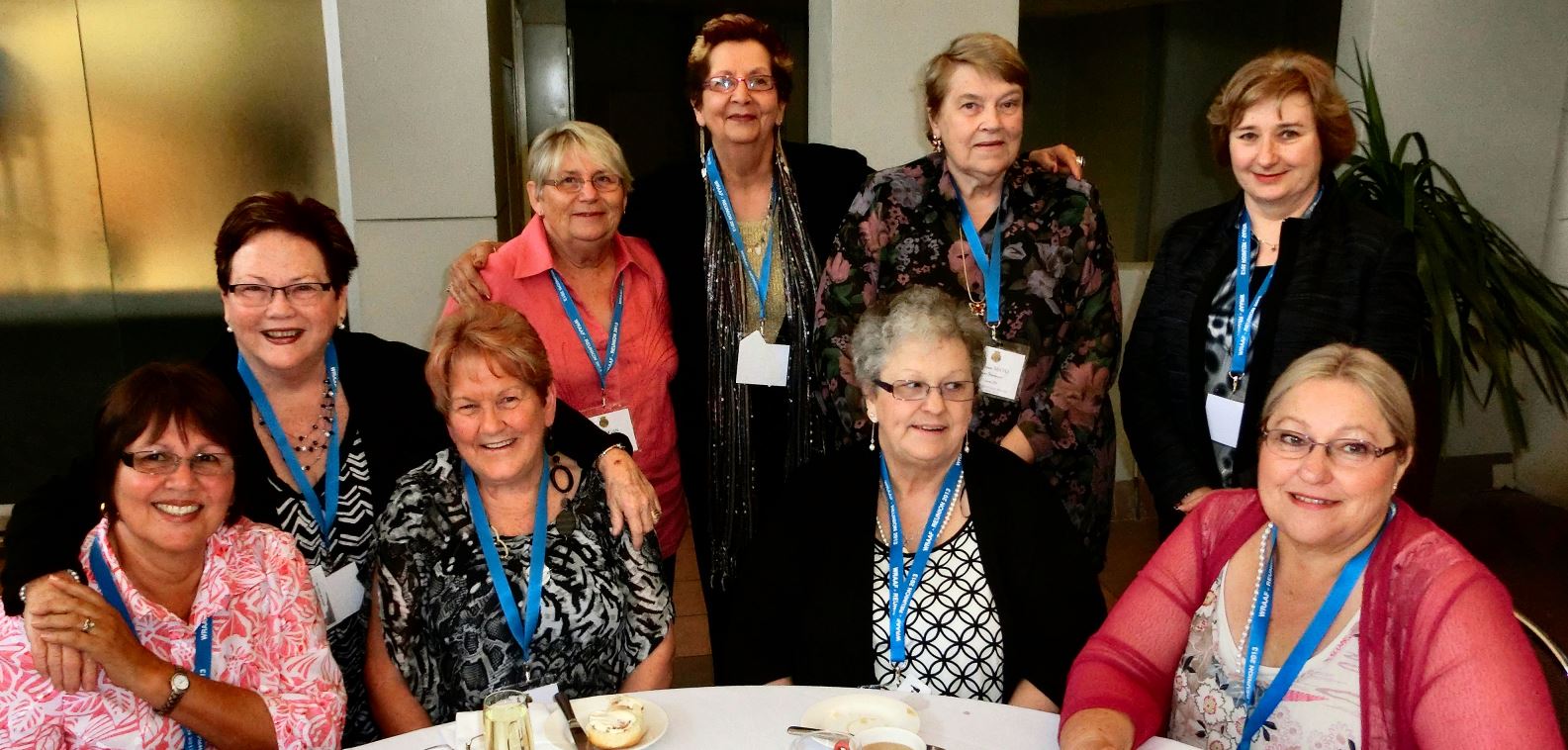 Standing L-R: Joanne Peck, Joy Hogan, Helen Chalson, Yvonne Mayo, Katherine Latimer.
Seated L-R: Pat Astin, Elizabeth Ryan, Judith Vickers, Helen Burns.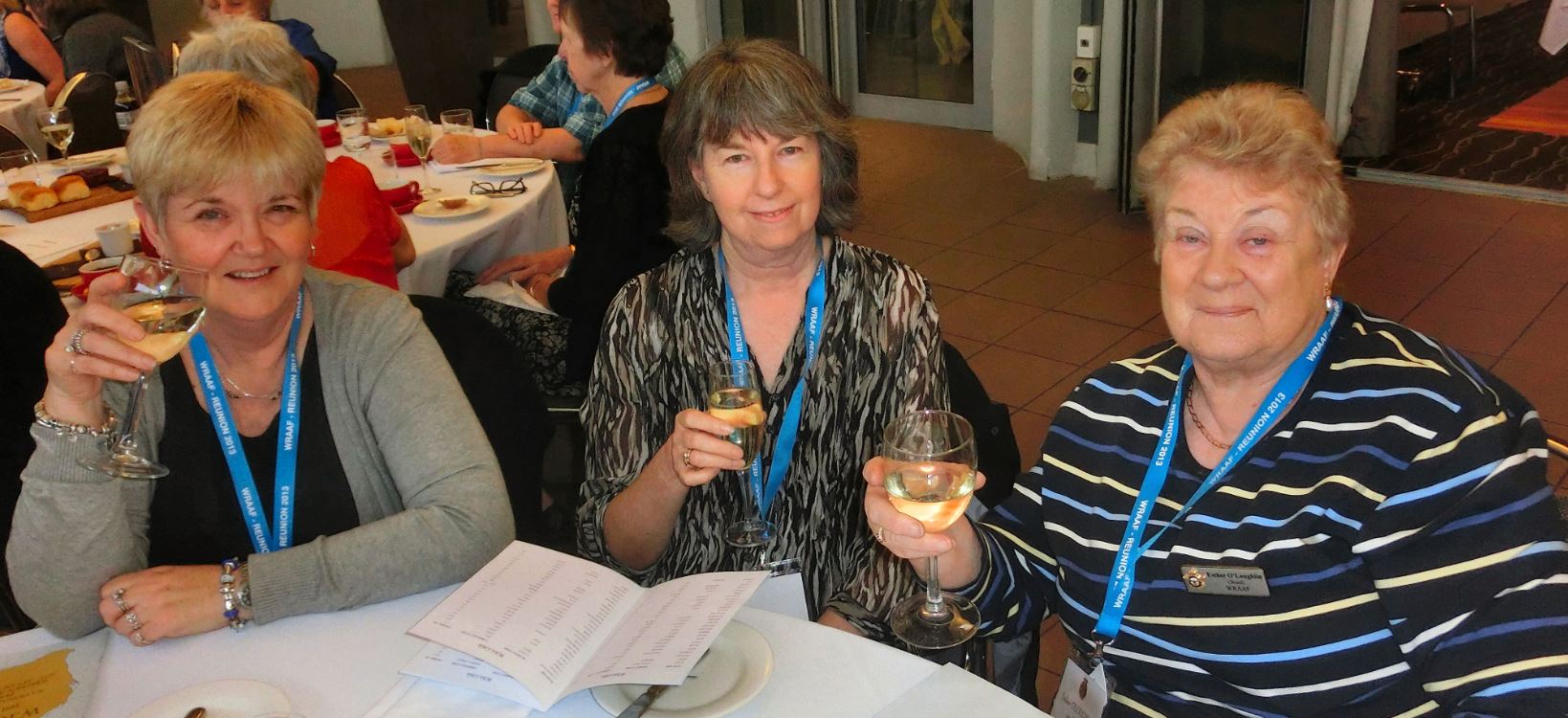 L-R: Lisa Williams, Robyn Bowran, Esther O'Loughlin.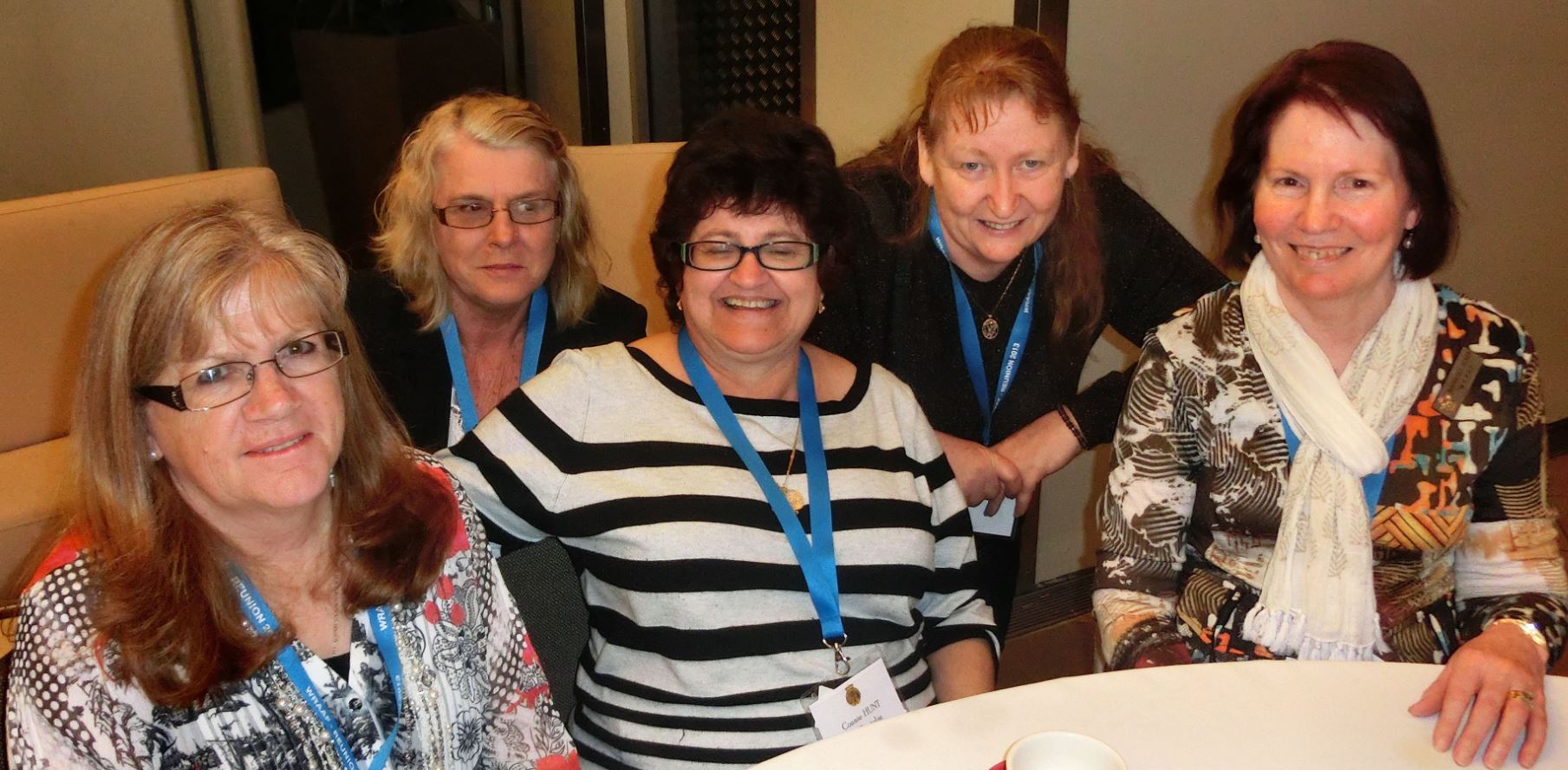 L-R: Pam Darcy, Kathleen Allen, Connie Pantelas, Audrey Browne, Margaret Elker.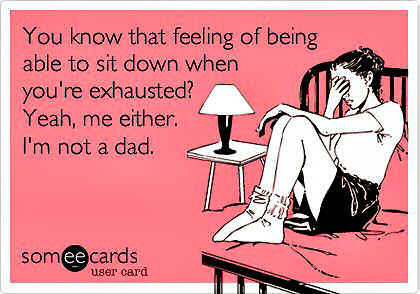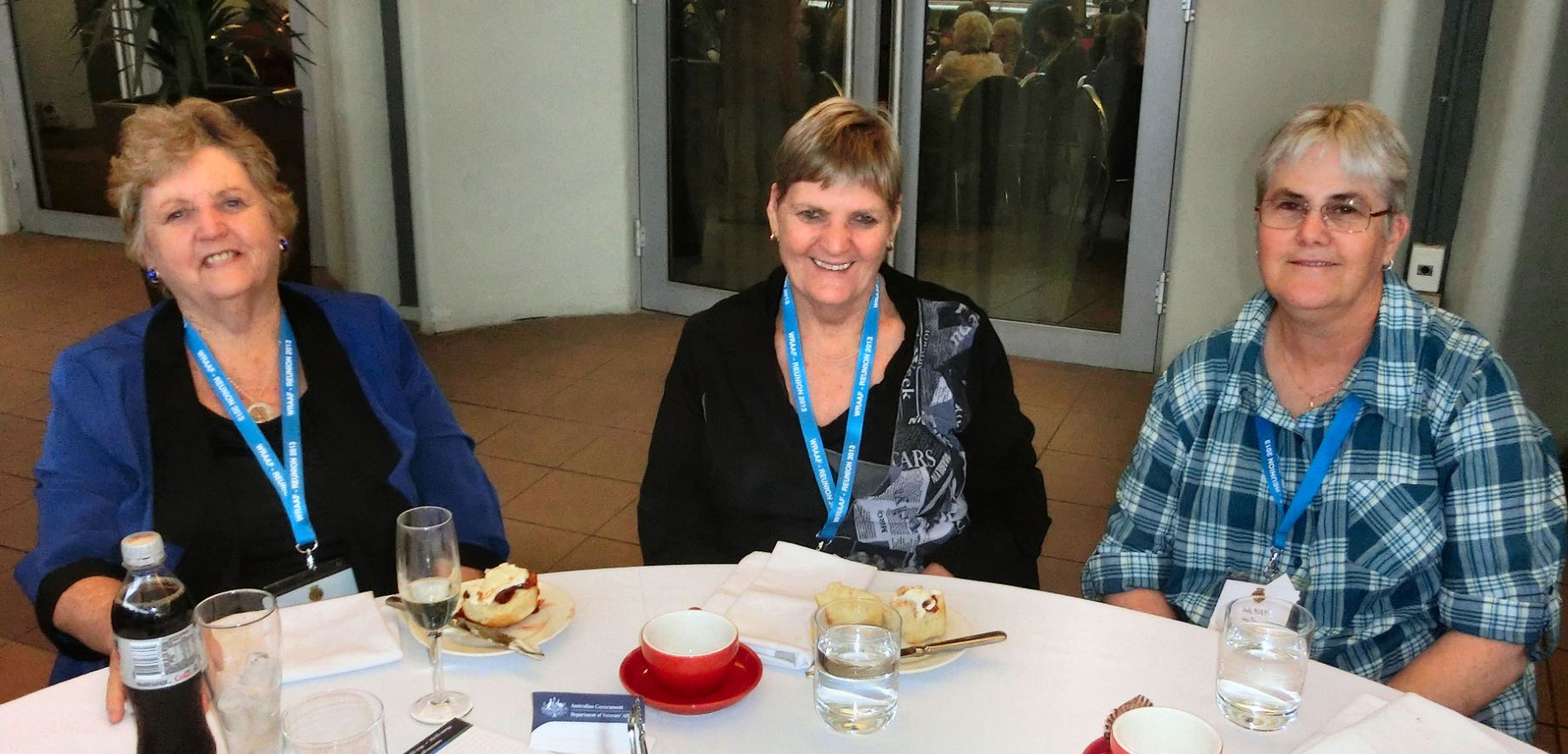 L-R: Judy Bland, Lynn Sprigg, Judy May.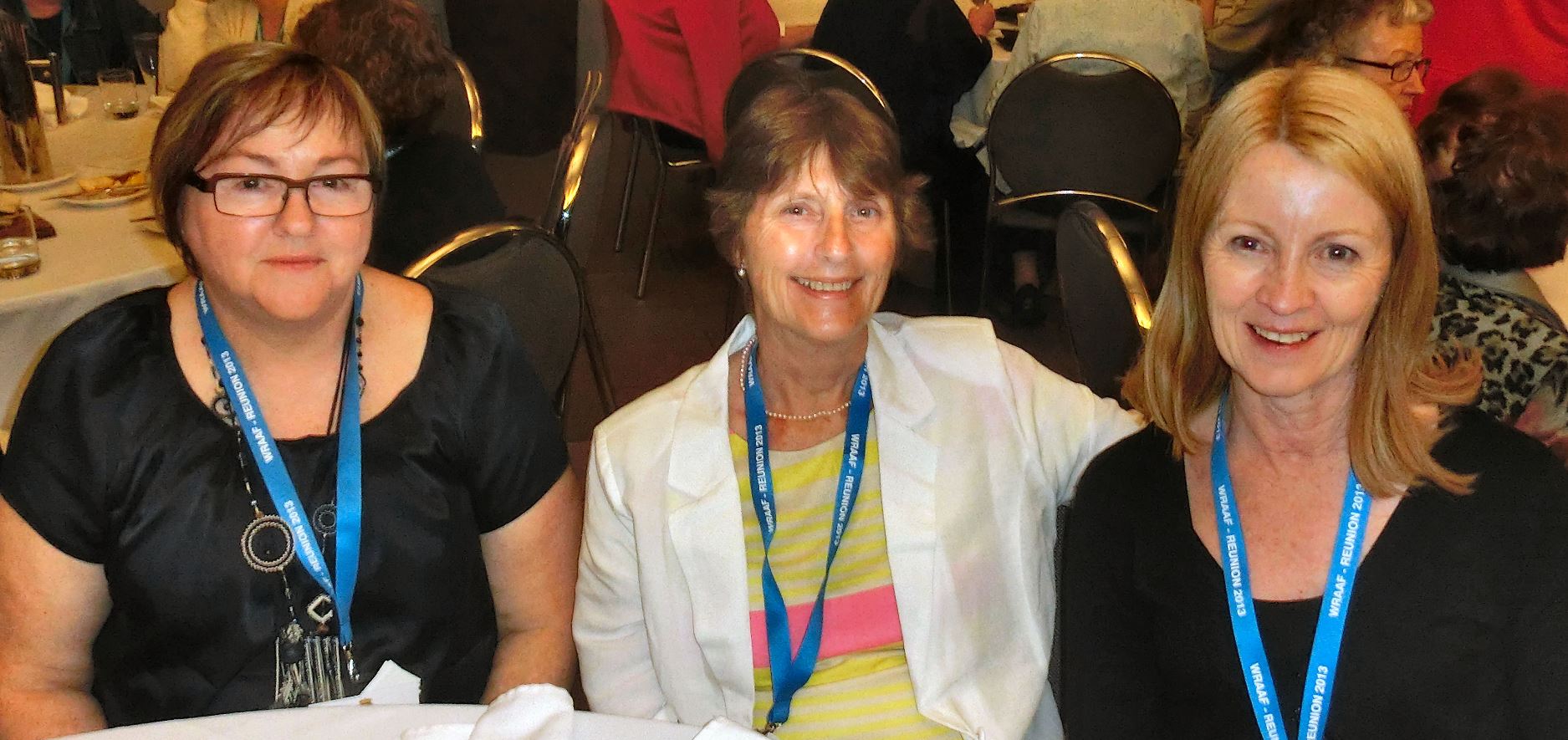 L-R: Rae King, Kerri Vigh, Lee Atkinson.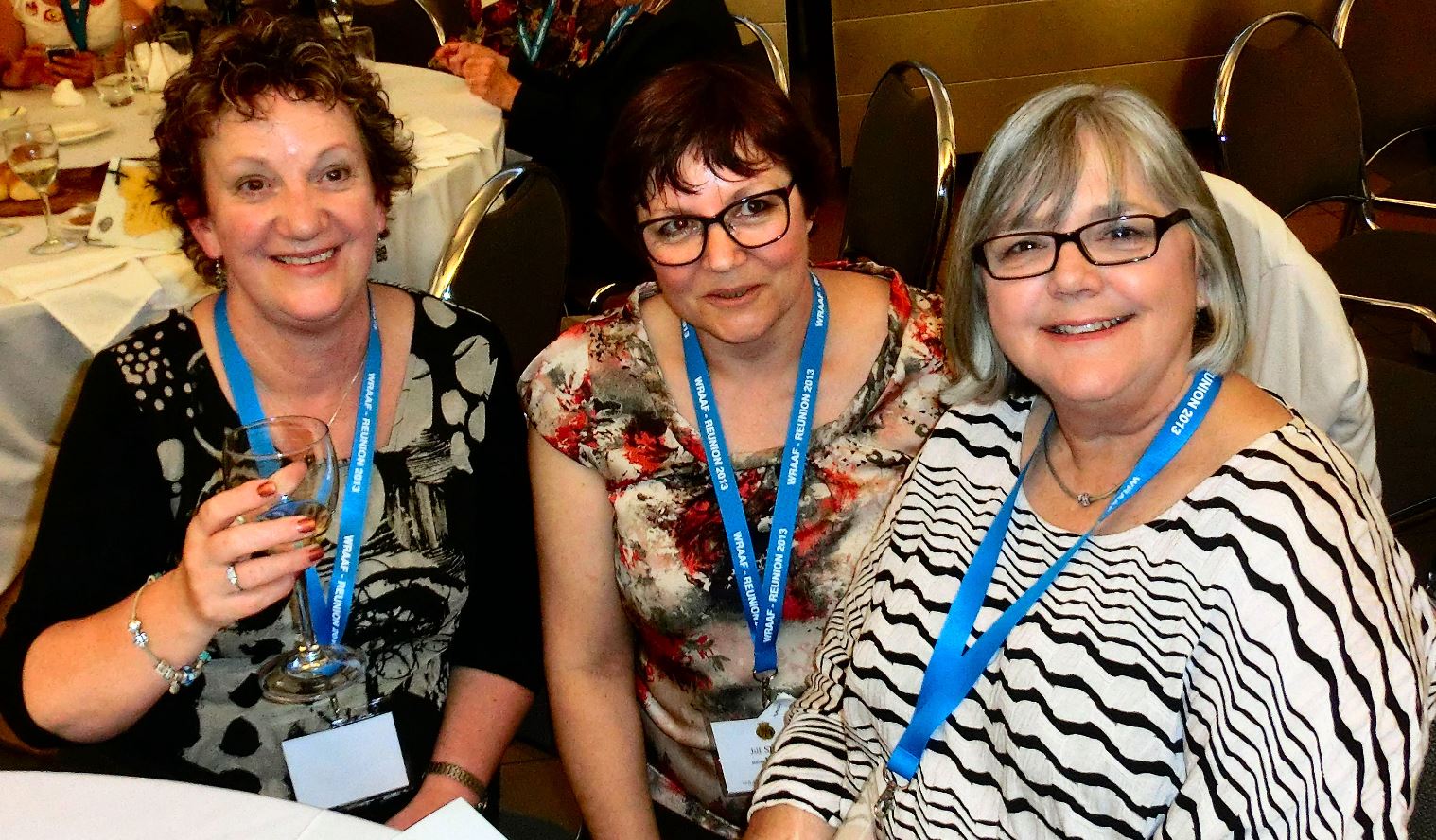 L-R: Raelene Gray, Jill Steen, Peta Eggins.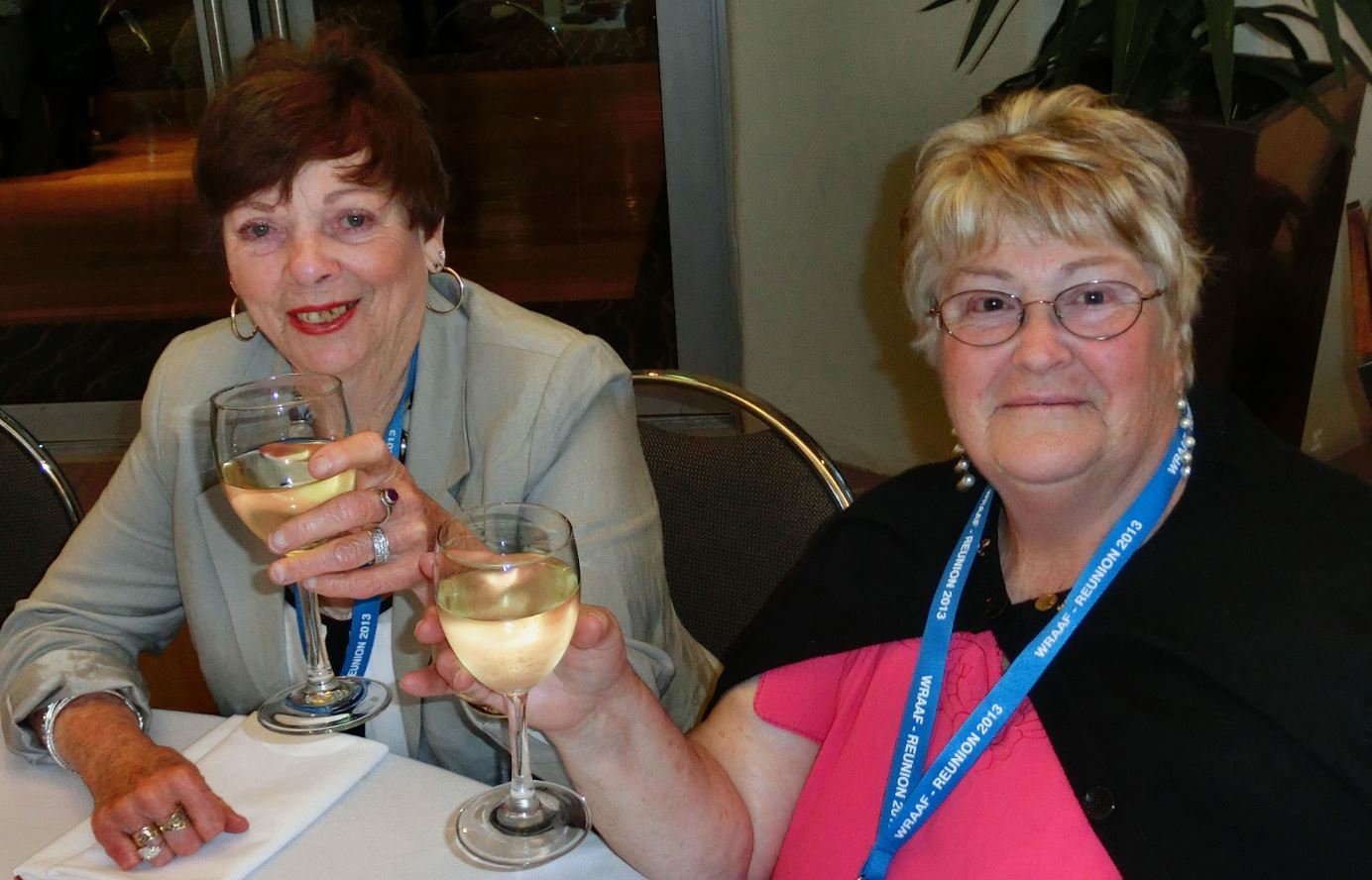 L-R: Sandra Stanley, Freda Teune.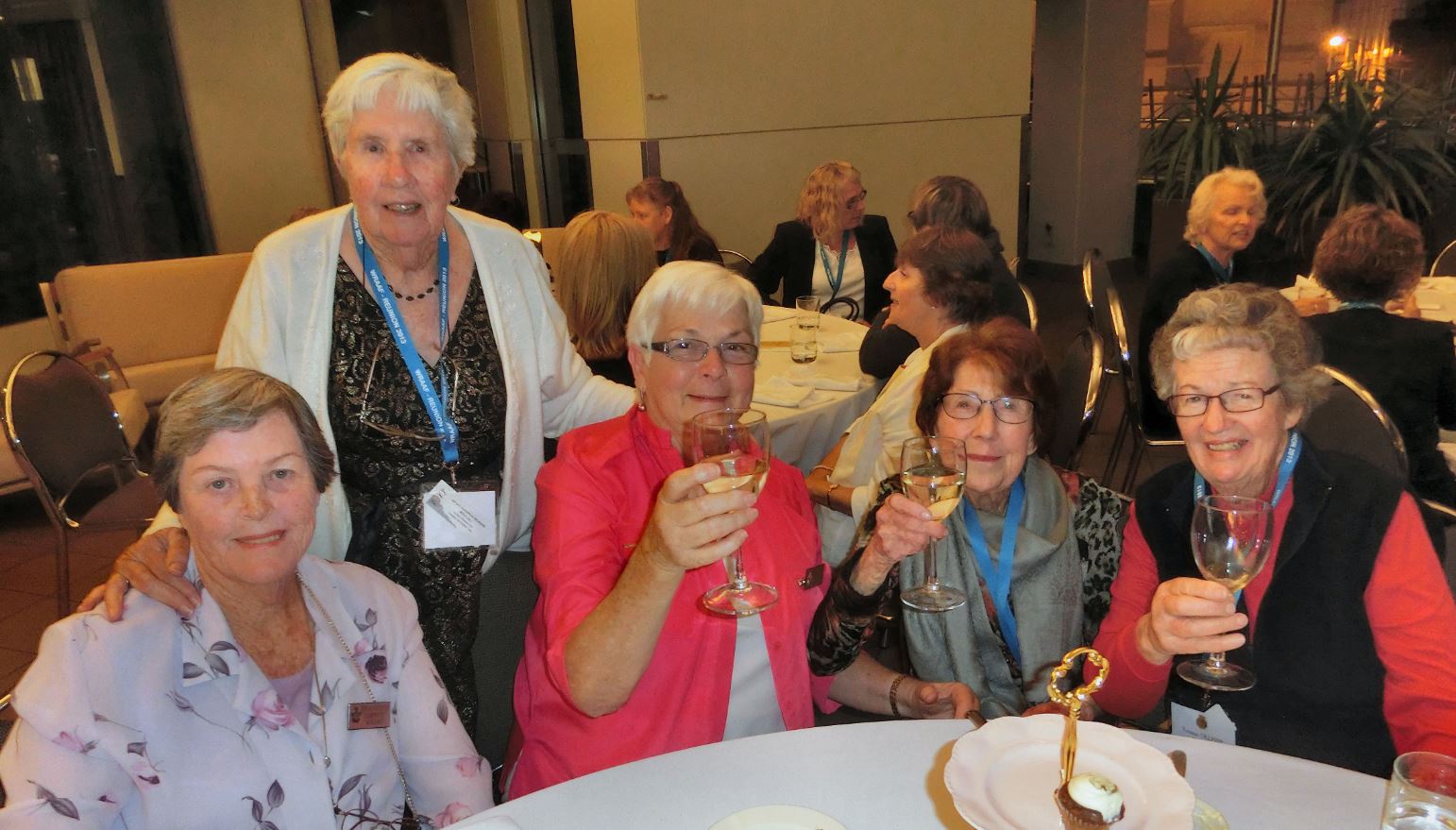 L-R: Yvonne Oliver, Gwen Ogle, Lola Hurman, Lesalie Maloney, Nola Hoepper.

L-R: Mary Ford, Jane Dowdeswell, Vicki Gilligan, Clare Curtis, Glenda Taylor.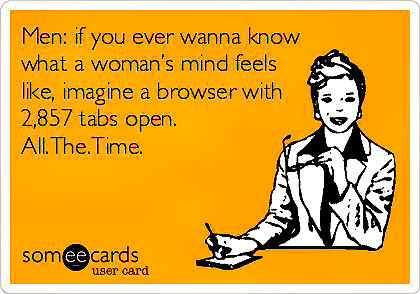 Back Go to page: 1 2 3 4 5 6 7 8 9 10 11 12 13 14 15 16 17 18 19 20 Forward