Touch-screen monitors.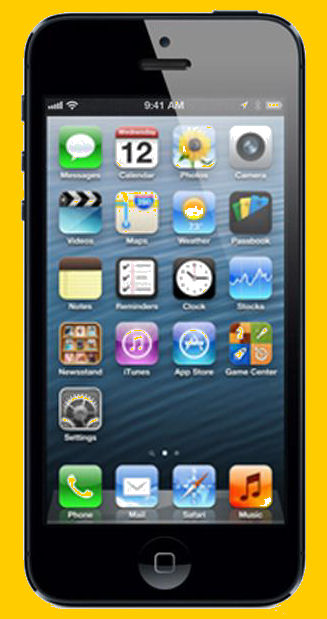 Today touch-screen monitors are common place, nearly everyone has one in his or her pocket (smart phones). Computer monitors, which use the touch screen facility, have come down in price and are now starting to pop up more and more and now that Microsoft has released Windows 8 (with 8.1 coming soon) it wonít be long before every laptop will have one - but who knows how they work??
There are three basic systems that are used to recognize a person's touch on a screen:
Resistive

Capacitive

Surface acoustic wave.
The resistive system consists of a normal glass panel that is covered with a conductive and a resistive metallic layer. These two layers are held apart by spacers and a scratch-resistant layer is placed on top of the whole setup. An electrical current runs through the two layers while the monitor is operational. When a user touches the screen, the two layers make contact in that exact spot. The change in the electrical field is noted and the coordinates of the point of contact are calculated by the computer. Once the coordinates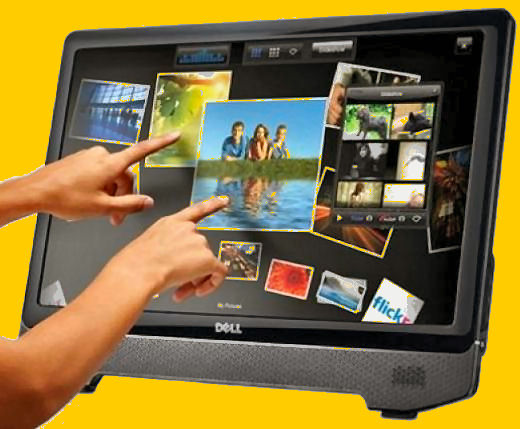 are known, a special driver translates the touch into something that the operating system can understand, much as a computer mouse driver translates a mouse's movements into a click or a drag.
In the capacitive system, a layer that stores electrical charge is placed on the glass panel of the monitor. When a user touches the monitor with his or her finger, some of the charge is transferred to the user, so the charge on the capacitive layer decreases. This decrease is measured in circuits located at each corner of the monitor. The computer calculates, from the relative differences in charge at each corner, exactly where the touch event took place and then relays that information to the touch-screen driver software. One advantage that the capacitive system has over the resistive system is that it transmits almost 90 percent of the light from the monitor, whereas the resistive system only transmits about 75 percent. This gives the capacitive system a much clearer picture than the resistive system.
On the monitor of a surface acoustic wave system, two transducers (one receiving and one sending) are placed along the x and y axes of the monitor's glass plate. Also placed on the glass are reflectors -- they reflect an electrical signal sent from one transducer to the other. The receiving transducer is able to tell if the wave has been disturbed by a touch event at any instant, and can locate it accordingly. The wave setup has no metallic layers on the screen, allowing for 100-percent light throughput and perfect image clarity. This makes the surface acoustic wave system best for displaying detailed graphics (both other systems have significant degradation in clarity).
Another area in which the systems differ is in which stimuli will register as a touch event. A resistive system registers a touch as long as the two layers make contact, which means that it doesn't matter if you touch it with your finger or a rubber ball. A capacitive system, on the other hand, must have a conductive input, usually your finger, in order to register a touch. The surface acoustic wave system works much like the resistive system, allowing a touch with almost any object -- except hard and small objects like a pen tip.
As far as price, the resistive system is the cheapest; its clarity is the lowest of the three and its layers can be damaged by sharp objects. The surface acoustic wave setup is usually the most expensive.
Tips for traveling with digital devices.
If you go overseas you have to give a lot of thought to how/when you use your smart phone or you could come back to a huge bill. Gone are the days when we took off without our phones (and lap tops), now they're as essential as shorts and sandals.
Traveling around Australia is not a problem, no matter where you go, (apart from the Outback) our phones will find a tower within range and you can make and receive calls and in our towns and cities, free WiFi is becoming quite common.
But go overseas and itís a different story.
Our mobile phones will work in most places in the world, all you have to do is contact your provider and get them to put you onto International roaming then when you land in Asia or Europe or wherever, your phone will find a tower and log on. As long as you donít make any calls thereís no charge but if someone rings you, you pay the call costs from Oz to wherever you are. As long as you donít get into hour long chats, the costs are not too bad, but try and do a bit of net surfing without being on a free WiFi network and youíll have to mortgage the house to pay the bill.
As long as you have access to free WiFi, there are a couple of ways you can eliminate the telephone call costs too.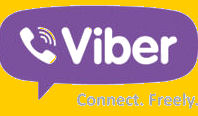 First, before you leave Oz, download Viber (itís free) onto your smart phone and get all your friends to do the same, then, no matter where you are and provided you have access to WiFi, you can call and speak to your friends for as long as you want Ė for free!!
Secondly, once again before you leave, download and install Skype onto your smart phone then purchase a personal Skype phone number. This will cost you about $25 for 3 months but it will allow anyone to call you while you are in most countries, from a normal land line phone, for free (apart from the $25 upfront fee). You can see more info on how to get a Skype number and in which countries this works HERE. The Skype system doesnít require you to find a WiFi network, it works through the other countryís mobile phone network.
Adding text to a pic in Word.
Adding some text, an arrow or graphic to an image should be an easy task in Word, and it is, once you know the trick. You can insert an image into Word or a Word created email in Outlook but the defaults make it hard to add overlays. Look at this image below and the caption. The image was inserted normally then to add the caption, you click Insert, Shapes then click the shape you want, and the caption appears on your image. You can then size and move the shape to where you want and voila.