TPI Gold Card.
Blue Ryan
"In recent times there has been some reports of Specialists not accepting the Go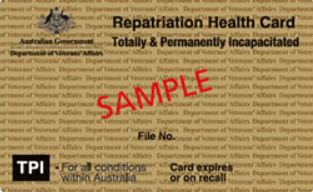 ld Card. In the past the TPI Federation has had an input into addressing this issue by providing information to DVA and Government. We need accurate details when this occurs to enable us to compile a submission to DVA/Government. If you are made aware of this could you please provide the following:
and pass this information to me. This is an important matter and the sooner it is dealt with the better."
If you've got some info please send it to Blue at this address blueryan@iinet.net.au
Point Cook Air Pageant.
The dates have been announced for the 2014 Air Pageant at Point Cook. This will be a two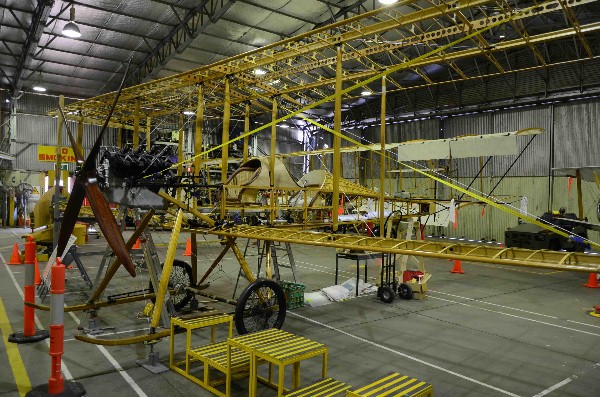 day event held over the 1st and 2nd of March. The show will commemorate the 100th anniversary of the establishment of the Australian Flying Corp as well as the centenary of RAAF Point Cook. While it's too early for a list of participating aircraft there is one machine certain for its first public outing - the Bristol Boxkite replica aircraft.
It had its maiden flight on Wednesday 11 September 2013 at Point Cook with former Air Force Test Pilot Air Vice Marshal Mark Skidmore (retired) at the controls,. The brainchild of Group Captain (retired) Ron Gretton, AM, and Wing Commander (retired) Geoff Matthews, the Boxkite replica was painstakingly built at the Museum and will eventually be a showcase display for the public. The Boxkite has a rich history in the evolution of military aviation in Australia and was the first official military aircraft built in Australia that was used to train Australia's military aviators.
You can see the Boxkite in action HERE.
Discounts for old buggers
Australian Partners of Defence launched a nationwide discount website to all serving and retired military personnel (including reservists and APS employees), and their families. These discounts are available through a membership program called APOD. Products discounted include attractions, dining, accommodation, fashion, jewellery, alcohol and more are added each week. To become a member for 2013, (membership is free), click HERE and sign up to have immediate access.
There is a Facebook page (https://www.facebook.com/AustralianPartnersofDefence) which you can join and keep up to date with new discount offers as they come on board.
APOD is a private organisation, run by partners of Defence for the whole defence community, so any help you can offer to get this message distributed will benefit us all. APOD is not a charity nor is it supported in any way by the Commonwealth Government. For any further information or should you have any queries about the program please contact hello@apod.com.au
The Canberra.
If you are an old 2 Sqn bod and did a bit of time at Phan Rang, you might be interested in this AWM Video.
Vietnam Tour.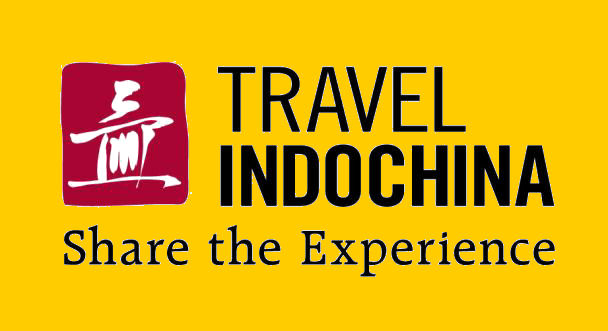 The RTFV/35 Sqn Association, in conjunction with Travel Indochina, is organising a "Return to Vietnam" tour. The tour will depart Australia on the 22 August 2014.
You can see further details HERE
Remembrance Day.
Remembrance Day (held each year at the 11th hour of the 11th day of the 11th month) marks the anniversary of the armistice which ended the First World War (1918). World War One started in 1914 and lasted for four years. More than 416,000 Australians volunteered for service and of these 324,000 served overseas. Tragically, more than 60,000 Australians were killed, 45,000 were killed on the Western Front (France and Belgium) and more than 8,000 were killed on the Gallipoli Peninsula in Turkey.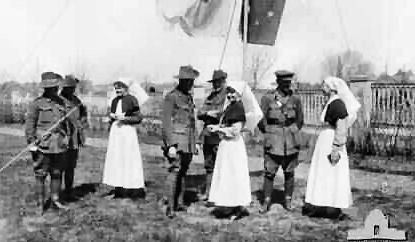 As well as the men that served, more than 3,000 Australian civilian nurses also volunteered for active service. The Australian Army Nursing Service (AANS) had been formed in July 1903 as part of the Australian Army Medical Corps and during the war more than 2,000 of its members also served alongside the civvy nurses.
These women worked in hospitals, on hospital ships and trains, or in casualty clearing stations closer to the front line. They served in locations from Britain to India, taking in France and Belgium, the Mediterranean, and the Middle East. Many of them were decorated, with eight receiving the Military Medal for bravery. Twenty-five died during their service.
By war's end, having faced the dangers and demands of wartime nursing and taken on new responsibilities and practices, nurses had proved to be essential to military medical service.
We should never forget these courageous women, there would be a lot of men a lot worse off if it hadn't been for the care of these wonderful dedicated women!
In Australia, and in other allied countries, the 11th, of the 11th of the 11th is commemorated with a service followed by a 2 minute silence to remember that terrible conflict. Services are held at various monuments, memorials, RSL and Ex-Service Clubs, churches and schools right throughout the country.