Julie Brown grew up in Fairfield, Melbourne, Victoria, and completed year 11 at Thornbury HIgh, School, Melbourne. She left school at the tender age of 16 to work as a Junior Secretary at Collingwood Technical College in Melbourne. She had always wanted to join the RAAF since year 8, and that she did. She went through the recruitment process at 17 and was accepted, much to her surprise. She said, "I really didn't think I would get through the process to join the RAAF, but if it wasn't for my Mother's encouragement and enthusiasm about becoming an independent female in her own right, I might have thought differently and taken a different path on my life's journey. Even though I went through the process at 17, I had to wait until I was 18 with my parent's permission."
Julie joined the WRAAF in 1974 as a Trinop. She went off to 'Rookies' (Course 224) at RAAF Edinburgh for her induction into the RAAF, as many of our folkettes have experienced. She has very fond memories of her first introduction to service life. Julie said,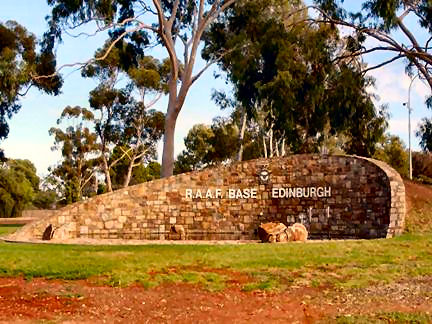 "It was a great adventure! Really, the discipline was a piece of cake, I came from a home where discipline was discipline, and nothing else. I am the eldest of five kids, Mum was always a having a baby, they were popping out of the woodwork, so being the eldest, you had so much more responsibility than most at such a young age. Rookies was a walk in the park, and the mischief with a bunch of recruits was a new adventure. I remember one night we were all spit polishing our shoes, and someone yells out 'streaker'...OMG! What did I know about a 'streaker'. Well I soon found out. All heads peering out of our dormitory rooms, and there was a flash of skin that ran past my dorm room and it was a male's bare bum! Unfortunately, I didn't see the front part of the flashing piece of skin!!! My first introduction to rookies and the male anatomy!"
After rookies, Julie went to Radschool, Laverton to complete her Tripnop course, which was phasing out to become 'Comsop'. She did both. "I made more wonderful friends, the pay night dances at Pt, Cook and Laverton, and some fine instructors, to name a few, Ian Armstrong, Kevin Shand, and "Hoppy" White. There was always mischief in the air at Radschool. Lots of shenanigans and plotting to party, rather than study says Julie. "It was just a whole new life and adventure to me. I'd never had so much freedom and to be able to make a decision was a privilege, as I had come from a very strict upbringing, but nevertheless, I learnt my lessons, and only had to learn them once and abide by my accountabilities, which became my foremost advantage with my RAAF training. Again more friends made in my trail in the RAAF, to name a fond few, Wayne Harry, Pam Warren, and Patricia Bell."
After her course at Radschool, Julie was posted to RAAF Base Frognall where she said she was privileged to work with Sally Maloney. She fondly remembers going out with the guys and gals at Frognall to 'Silvers' in Camberwell, Victoria. "Great disco nights at Silvers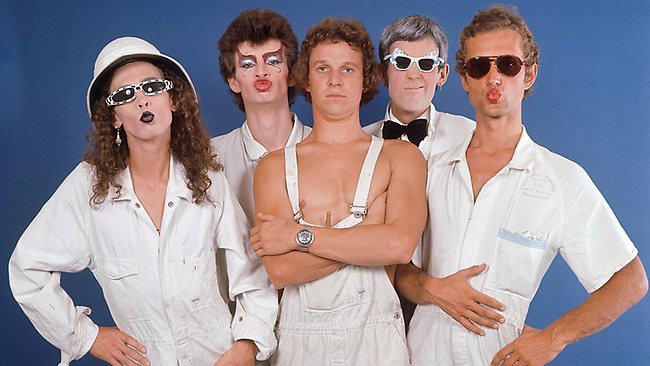 and then off to the local pub to see Skyhooks play...we just danced all night, good old Shirley Straughan and Red Symonds of all people, who were on Hey Hey it's Saturday, and now Red is the early morning host on ABC 774 shift."
Julie was then posted to 27 Support Command, Victoria Barracks, Melbourne. "I met some great people on that posting, and they were wonderful mentors, to name a few, who were very good to me, and most memorable were Alan Moorecroft (Mordy) Sharon and Roy Sharp, Alyn Hawkes and CPL Bill Allen. Bill Allen had an amazing sense of humour and was always kidding the girls how cold it was in the Comcentre...hmmm the mind boggles at that one! Pay night dances at Point Cook and Laverton were fantastic. Yes, I remember jiving away with Hawkeye (Alywn Hawkes) to 'You ain't seen nothing yet (Bachman Turner Overdrive)...the place just rocked!" Those were certainly the days of wonderful comararderie, mateship, digger, buddy, mateship stuff, that I miss so much in 'civvy' street,
and always have, but hopefully will be back in that environment soon."
In her term in the RAAF as a WRAAF, she says, "They were the best days of my life. I learnt so much, made such great friends, which I still have today, and has put in me good stead on life's journey for the tough and the rough."
She gave up her career for her husband and became Mrs Peters, as he was posted to RAAF Base Pearce. She worked for Ansett Airlines, Perth, as the Communications Centre Manager and a Ground Hostess, which is these days was called a 'Ticketing Assistant', the person you saw when you arrived at the airport, checked in and flew away. Julie said," That was a great job, and at the tender age of 20, a great responsibility, but once you have been in the RAAF you can do anything! Thrown in, sink or swim! I got to manage the VIP room where special guests who had just landed were waiting for their pick up car. It was more of an entertaining specialist area. Some special guests I looked after were Dr. Hook, Fleetwood Mac, Little River Band and ACDC, those were the days. Dr. Hook was the most charming man, he commented and said "Ma'am, what's a pretty young thing like you doing in a place like this, with those legs, you should be on the stage!' I rest my case, my nickname is still legs!"
Expecting that posting to be an "A' grade posting for two years, after a 12 month stint, Julie and her husband were posted to RAAF Base Butterworth, Malaysia for three years. Julie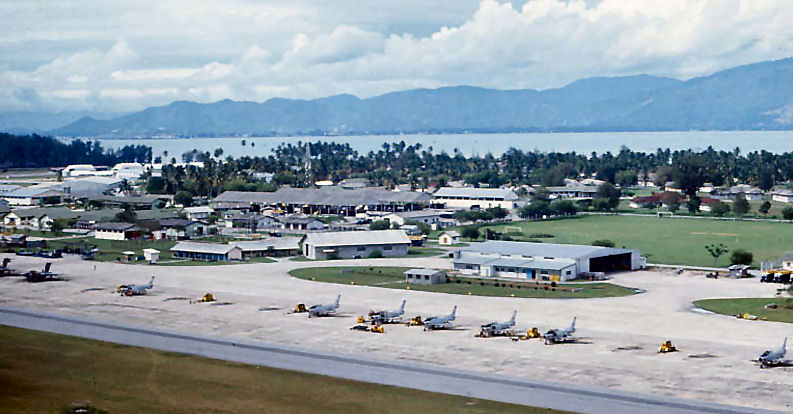 said," Malaysia was an amazing education. It introduced me to cultures crossing borders, gave me many opportunities to meet more wonderful people and make friends for life. I had the privilege to be a member of the RAAF Women's Australian Volleyball team. It was hard at times, as one does get home sick, especially when you have your first new born far away from home. But you are not alone, when in a RAAF community and there were so many other 'first mums' in the same boat. It was a great time and experience." After that tour of duty, their posting back home was to RAAF Base Laverton.
Julie found herself back in 'civvy street' and has been in the employ of many industries, businesses and educational institutions ranging encompassing her skills in administration, special education teacher, project manager, branch manager, journalist, and a training and assessor. She has re-educated herself as an off-campus student while raising her family and graduated with a Bachelor of Arts Degree, Grad Dip in Special Education, as well as a Diploma in Management, Advanced Diploma in Management, Certificate IV in Training and Education, and continuing on with her Masters' Degree in Professional Writing.
Julie now lives in Geelong and with Remembrance Day just gone, thinks perhaps we should all visit THIS SITE and reflect on what Remembrance Day really means. Some time ago she wrote a poem reflecting on the horrors of war and you can read it HERE.
We agree!!