Now, about this Bridge I've got for Sale…
I had an interesting travel experience the other day. Shortly after we took off on an early flight from Gladstone to Brisbane, the guy sitting next to me tapped his newspaper and said, "Can you believe this garbage?"
I replied that until I'd had my morning coffee I'd pretty much believe anything.
I leaned over and had a look. The article that had him so aroused was about global warming. "Bloody scientists," he said, "They're all bullshitters."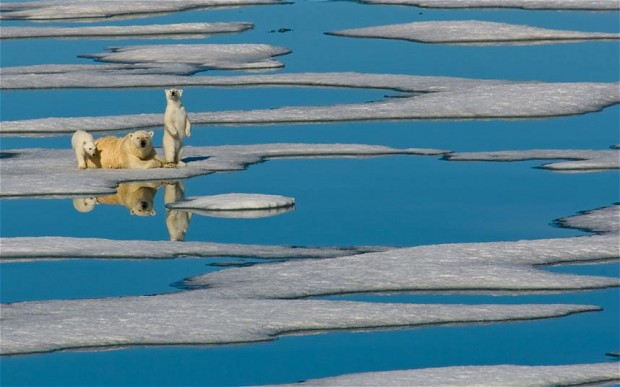 "What," I asked, "all of them?"
"All this mob pushing this global warming stuff. They're all bullshit artists."
Now I'm a writer (look, that's my story and I'm sticking to it) so I'm always interested in other people's thought processes. What's more, I've heard this line of reasoning before and always found it confusing.
"Do you ever wonder," I asked him, "Why it's the scientists that can't be trusted and not, oh, I don't know, engineers, for example?"
"Can't trust any of them," he replied, his voice projecting complete certainty.
"You know," I said, picking my words carefully, "that's kind of an odd assertion to make, given that we're sitting in an aluminum tube cruising at about ten thousand metres and doing several hundred miles an hour."
He looked at me like I was stupid. "What's that got to do with anything?" he said. "It's pilots flying the plane."
I've thought a bit about that conversation since then. I wonder if he knows where milk comes from. It got me thinking about some of the other weird stuff that we humans can convince ourselves to believe. Turns out, there's no end to it.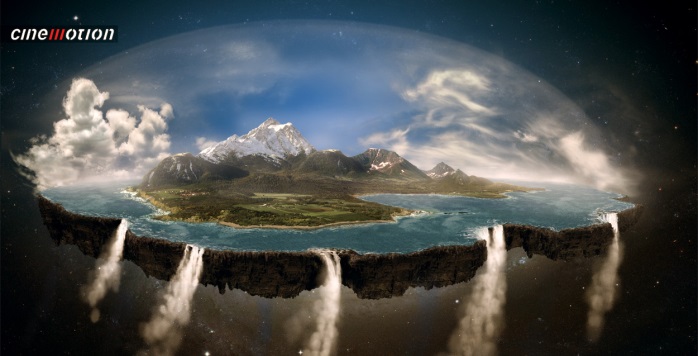 I've since discovered that there really is a Flat Earth Society, (you can visit their forum here). These folks are convinced that the earth really is just the way it looks - and that's their main piece of evidence: It looks flat, ergo, it must be.
And not only that, but the bottom of the clouds look flat. So there!
Of course, space travel posed a brief problem, until the flat earthers realized that the whole thing was a giant cold war conspiracy in which the Americans and the Russians engaged in a giant make-up-a-story competition.
At the other end of the spectrum, so to speak, is the noble profession of Rumpology. Rumpologists, of whom Sylvestor Stallone's mum is a leading expert, believe that you can tell a person's future by looking at the butt. Those of us with round rears tend to be happy, while flat bummers are "vain, negative and sad."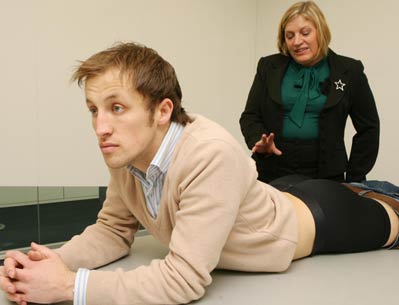 Who knew?
But get this; people actually pay to have their rear ends read. So it must be true, no ifs or butts… sorry. I can't make up my mind if being a Rumpologist would be a really good job or a really terrible one.
And no wisecracks. Sorry… again.
But before you rush off in search of a large mirror…
I don't want to pick on our friends across the pond, but Americans do seem more than average likely to believe…. well, anything.
The US national pollster, Public Policy Polling has discovered that one in four Americans believe that aliens have visited earth, and one in five believes that a UFO crashed at Roswell. I can't find any data on how Aussies stack up, but I'd like to think…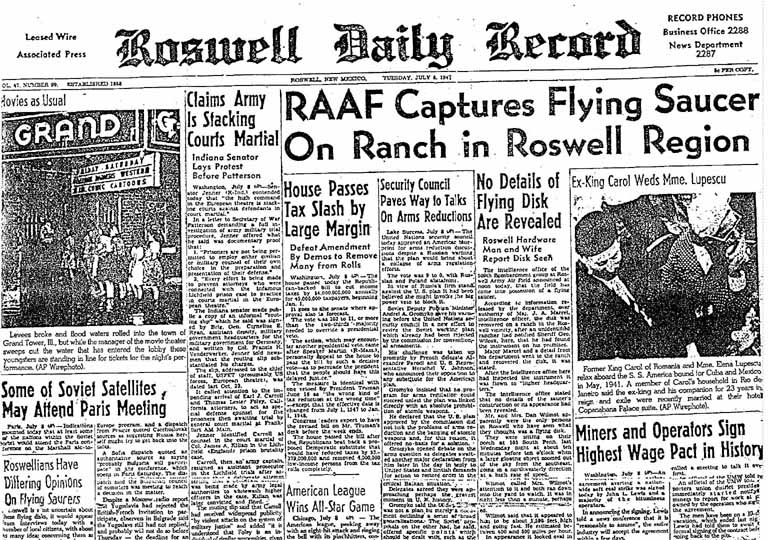 And about the same proportion believe that these space folk shut themselves up in their wee flying saucers, hurled themselves across light years of empty space, all so they could make cute but confusing diagrams in Farmer Jones's fields by squashing his plants.
So what did Farmer Jones do to piss them off in the first place is what I want to know.
Of course, back in ancient times, people had all kinds of weird beliefs.
As long ago as 1999, a Gallup Poll, of, yes Americans again, turned up the fact that 18% of the US population believes that the sun revolves around the earth. It's a bit more of that, "well, it looks like it does," logic again.
And get this, 3% didn't have an opinion one way or the other.
Please remember that these are the folk with their finger on the big red button. Some of 'em anyway.
But lest we Aussies succumb to delusions of intellectual superiority, I have to reluctantly report that 27% of respondents to a survey conducted by Researchers from the Australian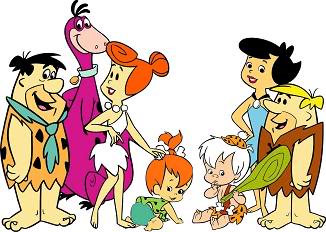 Academy of Science believed that dinosaurs roamed the earth at the same time as the earliest humans, which, oddly enough, is the same as the percentage of Texans who believe that.
Who knew that The Flintstones was actually a documentary?
And on top of that, an overwhelming number of Aussies think it's completely rational that our one dollar coin is twice the size of our two dollar coin.
Well, what else would it be?
Here is something of a personal confession. My sister, who lives in Canberra, earns a very good living making wands. Yes, the magical kind. She sells them on the internet, but the bulk of her business is done at local markets.

J. K Rowlings has a lot to answer for.
Of course it's a bit more understandable given that it's Canberra where entire budgets can be made to disappear in the blink of an eye. Fortunately though, there are a few things that are uniquely believed by Australians that turn out to be perfectly true.
For example, there is no social problem in existence that can't be fixed by providing better sporting facilities.
That anyone who can skull a yard can't be all bad.
Everybody, everywhere in the world likes Australians, and if they don't, well they can go and get knotted.
That of course excludes the Barmy Army because they hate everybody.
And I must confess that I've come to believe that yelling at my computer makes it go faster.
Hey, science isn't everything, you know.